Customers want to know precisely what they're getting when making an internet purchase.
There is no substitute for a compelling video review to tell your story, even if you've spent the time and money to create stunning product photos, write clear copy, and even solicit customer feedback.
Potential buyers are more likely to enjoy a product if they see how it works and why other customers love it.
eCommerce video production can be expensive, but it's always worth it in the long run.
Videos account for approximately 80 percent of all internet traffic. There is no doubt in my mind that you want a slice of the digital pie.
Using video reviews for your e-commerce firm can help you sell more things online and boost your brand's visibility.
In order to better understand how eCommerce may benefit from video reviews, let's take a closer look at video marketing as a whole and how it has evolved in recent years.
What Are the Benefits of Video Marketing for eCommerce?
Video marketing statistics speak for themselves.
According to the marketing site Hubspot, 78% of people view weekly and 55% daily web videos.
YouTube is the second most visited website globally, right after Google.
There is a sizable and consistent audience for online videos.
Customers' interactions with content, knowledge absorption, purchasing decisions, and content sharing are all influenced by this.
When it comes to eCommerce, these are the eyes you want to be looking at your brand and items.
In addition to attracting many visitors, video content can significantly influence sales.
An 80 percent boost in conversions has been found for landing pages incorporating video content.
Even mentioning "video" in the subject line of an email campaign increases open rates by 19%.
When promoting your items on the web, video material is more than just a "tactic."
For eCommerce businesses, video marketing is particularly beneficial.
The case is as follows.
To what extent is video marketing a powerful marketing tool?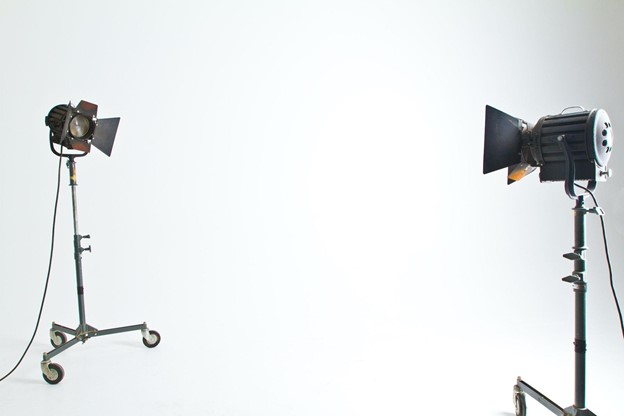 When you use video marketing, your buyers will be captivated by your product's story. Your creations come to life through videos.
You can show off all the qualities and benefits of your product via a video, while a still shot and a brief description can only hint at what it is.
The best way to demonstrate how your product is better than the competition is to illustrate how happy other consumers are with it and what they find appealing.
It can take the form of a video review or any other video format, some of those described in the next section of this article.
Even if you don't know how to write a song, it's possible to make a music video.
Read: Why Are Online Video Reviews Important Today?
The Advantages of Video Marketing in the eCommerce Industry
You can do the following with eCommerce video marketing:
Delineate the proper methods for utilizing your merchandise.
Outline every aspect of the system's operation.
Promote positive feedback from satisfied clients.
Put your product in the context of a narrative.
Make it clear to customers what your company stands for and what you hope to achieve.
Show how your product works in a real-world setting.
Check out the competition and see how your product measures up.
Boost the self-assurance of potential clients.
Make a case for why you're better than your competition.
Potential clients get more at ease with a product after viewing a video review. The product's quality may be seen for what it is.
Users can also easily share your material on social media, raising your company's awareness and extending its reach.
You can reap significant financial advantages by creating viral video reviews for your e-commerce business.
Are There Any Limitations on the Kinds of Videos I Can Make?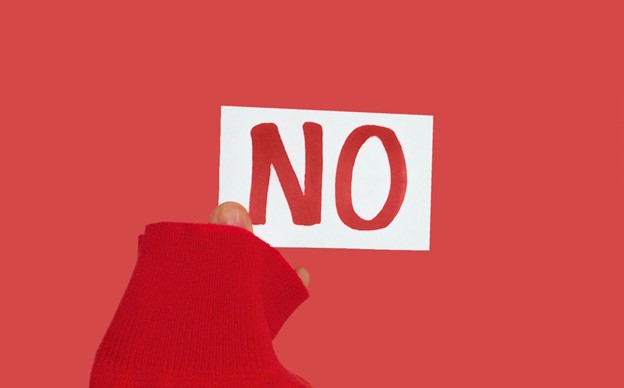 There is no limit to what you may do with your video content ideas.
If you run an eCommerce business, you probably sell various things.
Each of those products might be advertised in multiple ways, including through video reviews.
If you have a good idea of what your potential customers want and need and what your current customers enjoy about your products, you may brainstorm what form of video content will resonate the best with them.
You can use the following videos to attract new clients and boost your online sales.
1. Short-form Commercials
Creating compelling marketing videos doesn't necessitate a high-end camera or video production staff.
High-quality videos are now easier than ever to create on a computer or smartphone.
Vidmonials is such an affordable and latest way to create such video remotely in no time.
Announcing a new product or answering frequently asked questions are excellent topics for a press release.
You may plan out your video material like you would any content marketing strategy, including a storyline, an offer, and a distribution strategy.
Videos that are short, concise, and honest are often the best way to build trust with potential customers. There's no need for gimmicks.
Don't be afraid to put yourself out there.
2. Videos that demonstrate how to use a specific product.
Tutorial videos can assist both current and potential clients. You can explain the features and benefits to a potential buyer.
3. Product Animation Videos
Even if you don't plan to appear in the video, animated videos are still possible. If you're looking for digital animators to make eye-catching videos for your business, you may discover them online.
4. Getting Started/Installation Guide
A long handbook is a turn-off for most people. Video tutorials can be an excellent tool for demonstrating to clients how to set up their new product properly.
Information on things that people are already using is a constant source of interest.
As a result, your eCommerce business or YouTube channel will see an increase in traffic due to better search engine optimization (SEO).
5. Testimonials and Product Reviews
Even though there are numerous locations where customers may read reviews of your items, nothing is more compelling than a video testimonial.
You can't simply fabricate a video testimonial when it comes to videos because it's more challenging to do so.
In addition, watching videos is far more interesting than reading online reviews. Users will be more likely to shop at your online store if they see how happy your consumers are.
When it comes to creating video testimonials, Vidmonials is the best option available. Give it a shot right now.
6. Interviews with Experts
Building your brand's authority in your sector can be accomplished by interviewing industry leaders, whether the experts talk about your products or a topic of general interest.
The best-of-the-best are always eager to share their knowledge and insights with the rest of us.
The expert may even share your video with their audience, extending your reach.
7. Instagram or Facebook Live
Pre-recorded videos are a thing of the past, thanks to living video platforms like Facebook Live and Instagram Live.
It's as simple as logging in, planning your message, and then going Live!
Even after you've recorded a video, you may share it on social media or submit it to YouTube so that it can be reused into additional material.
Live video is a terrific way for your audience to connect with you and your brand.
8. Films Based on a Story
Story-based videos are the most successful form of video material.
In these videos, a story is created around your product, making it more memorable to potential customers.
Consider the shoe advertisements from Nike.
Besides describing the shoe's characteristics and benefits, they also provide additional information.
A person wearing Nike sneakers participates in sports, has fun with their friends, and connects in other ways.
With this strategy, the actor's smile is all that users need to see to believe that Nike products will better their lives.
Forge a relationship with potential clients by using story-based videos.
Read: Video Reviews: 11 Tips for Providing Effective Feedback
Boost Your Online Sales with These 10 Video Reviews Strategies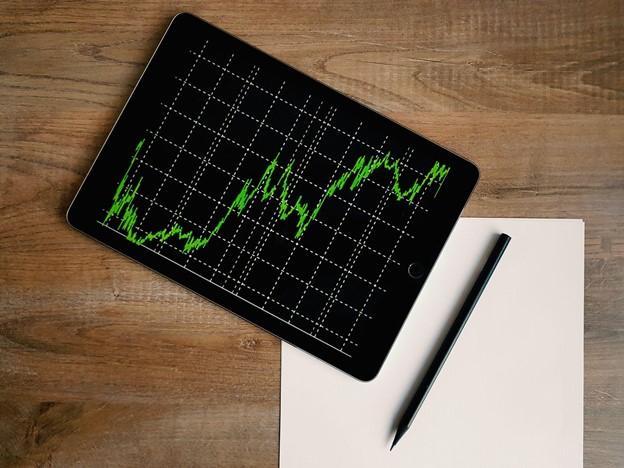 Although it takes time and effort to produce engaging, high-converting eCommerce marketing videos, the payoff may be enormous.
Video content may do wonders when it comes to increasing traffic to your eCommerce website and turning those visitors into paying clients.
Even if you've never attempted video production before, it's well worth your time to give it a shot.
Follow these methods and video reviews suggestions to make eCommerce videos to boost your website's sales.
1. Recognize Your Target Market
First, we recommend undertaking market research to test out some ideas.
Making high-quality films takes time and effort, so it's essential to make sure they're ready to be shared.
Take the time to find out what your customers are looking for.
What are the most common issues they've had with previous solutions or products? What issue are they attempting to address?
Inquire satisfied clients about their thoughts on your goods.
You may use all of them as benefits and selling points to help your films.
2. Know Your Objectives and KPIs
What do you hope to accomplish with the content you produce? What are you waiting for?
Is there a way to get more social shares? Direct selling?
Understanding your Key Performance Indicators (KPIs) can influence your approach.
Understanding your Key Performance Indicators (KPIs) can affect the metrics you use to assess your success can be affected by understanding your Key Performance Indicators (KPIs).
A "viral-worthy" video that's highly engaging, rather than an interview or product instruction, maybe better if you want to enhance brand exposure.
It's also possible to create films around the keywords "best [product] online" or "[brand] versus [brand] review" if you're trying to get more traffic through SEO.
3. Setting a budget is the third step.
Investing in video reviews can quickly become an expensive mistake, especially if your head is swimming with innovative concepts.
However, like with any other marketing method, you must take into account the potential return on your investment.
It's essential to create a budget for video production to stay within your means and avoid overspending.
4. High-quality Investment
Your budget will determine the amount you may spend on video production, but here is not the place to skimp. Your primary goal is to increase sales through your eCommerce website.
Therefore it makes sense to spend money on high-quality video.
You can also peek at what your competitors are doing and see where they are setting the bar. As a result, you'll have a clearer idea of making your videos stand out.
5. Keep it Short
In general, the more concise your writing, the more effective it will be.
You don't want to divert attention away from the essential features of your product.
Include too much non-essential information, and the primary goal may be obscured.
6. It's time to start writing your script!
In Pre-recorded video or "going live," you'll need a script to help guide your delivery. This will help you avoid getting bogged down in unnecessary details for a second time.
Like copywriting, your video will require a "hook" to draw in viewers and a call to action to get them to take action.
Consulting with a video marketing expert is highly suggested if you're not sure how to craft a story that's meant to sell.
Connect with Vidmonials video marketing experts here.
7. A Call to Action should be included
Following the completion of your video review, you should make it crystal apparent to viewers what they need to do next.
Be sure to ask them to visit your website, give you a call, click on a button, or engage with your material in some other way.
As if that weren't obvious enough, leaving your video open-ended can lead to confusion among viewers. Make it easy for your customers to find and purchase your stuff online.
8. Make Use of the Correct Tools
A smartphone camera can be used to record videos for your eCommerce store even if you don't have the latest technology available to you.
However, if you have the financial resources, you will undoubtedly benefit.
Clearer video, less background noise, better lighting, and other benefits are all possible with the correct equipment. There is a lot that can be done to make a difference.
9. Editing and Adding Musical Instruments
You can edit your video after you've filmed it so that you can include music and other effects.
Add subtitles and captions as well as subtitles and background noise reduction.
Your videos will look and sound better and be more engaging if you edit them properly. Hire a professional video editor if you're not comfortable editing videos.
10. To spread your message, Share!
If you've put in the time, money, and effort to make a great video, you'll want it to be seen by as many people.
Your video reviews can be used on your website, social media, and email marketing campaigns.
To increase your organic traffic even further, you might create a blog post in which you embed the video review.
On your product pages, include product videos if you've made them.
A plan for different ways to market your video content is essential for a successful video marketing campaign.
It can assist you in maximizing your return on investment (ROI) from your eCommerce store's online sales.
Using Video Reviews to Enhance Conversion Rates for eCommerce Retailers: 4-Pointers
1. Put a face to your company
For an e-commerce brand, a video is a powerful tool since it creates long-term selling assets.
Humanizing your items by having a presenter or product specialist describe what you're selling will help you sell more quickly by developing an emotional connection with your clients.
Think H2H: human to human, whether you're in a B2B or B2C industry.
Because we are hardwired to connect with other people, having a potential consumer connect with the person on the other end of the video will enhance engagement.
It's always a good idea to hire a professional presenter because they know how to interact with viewers on camera.
If you hire an in-house videographer who appears awkward on camera, you don't want your brand's reputation and sales to suffer.
2. Let the world know about it
Just getting your best-selling product on video is only half the battle. The other half entails making that asset work hard to receive the greatest return on your investment possible.
Our product review films have proven time and time again that the more people who watch them, the more of that product's units they sell.
Having your video above the fold is a no-brainer if you want to increase sales, so why not do it? Just add a play button in its place if you can't hide it behind your primary hero image.
It's the most compelling call-to-action button, remember? To make up for the lack of space, at least put it on a carousel.
The worst thing you can do is put your video review at the bottom of a webpage, as many companies still do.
3. The thumbnail should not be neglected
To begin the process of your customers purchasing from you, you must have a video thumbnail.
Let YouTube or Vimeo randomly assign a thumbnail. This is a massive mistake.
When a cheerful figure is included in a thumbnail, the chances of a user playing the game improve.
Think of a video thumbnail as the front door of your business. People will be more likely to pay attention if you dress it up and make it more visually appealing.
As a result, they'll be more inclined to buy from you after viewing a video product review.
A custom thumbnail image is another popular approach.
Thumbnails that convert well include those that feature bold lettering and vibrant colors and those that draw the viewer in by emphasizing emotive faces.
4. Take full advantage of your product's potential
It's critical to show how a product works while writing a review for it.
As a seller, you will never know all the customers' questions about the products they are interested in purchasing.
Many of these questions will be answered, though, if you plug it in, try it on, take it for a drive, and show it off at work.
When you demonstrate your product in action, you build trust in your company or brand, which is the first step toward increasing conversion rates.
Conclusion
In the End, It's All About the Return on Investment
All it takes is a few easy modifications to the call to action for eCommerce to increase conversions.
As video marketers, we're no longer judged on the number of people who watch our video reviews. We need to show the value of our video marketing efforts, which eventually leads to more customers and sales.
Remember… A solid call to action separates a lousy video from a profitable one that generates a high return on investment.
What are some of the most effective video calls to action? When it comes to CTAs, how are you incorporating them into your videos? Please do so in the space provided below if you have anything to add.