A recording software, in general, is utilized for audio and video recordings. In addition to such recordings, it also performs screen capturing and webcam recordings. Such functionality is offered by Vidmonials, which is online recording software.
Vidmonials come with a robust and efficient recording functionality. Along with that, it is the best choice for video capturing and webcamera video recordings.
While Vidmonials is suitable for any industry, it best works for the recruitment industry, eCommerce industry, video testimonial industry, and real estate industry. We look in detail at how Vidmonials is perfectly leveraged by these industries below.
What does a recording software do?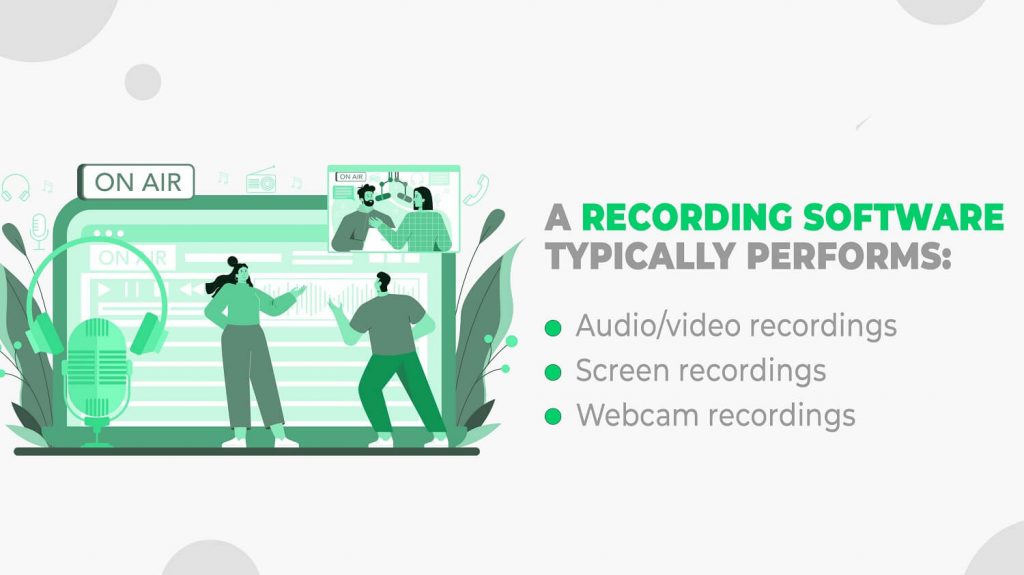 As the name suggests, recording software is used to perform tasks that are related to the recordings. However, in general, a recording software indicates a tool that performs video or/and audio recordings. As with the case of Vidmonials, it helps its users to carry out audio/video recordings using its high-quality recording features.
A recording software, besides the audio/video functionality, also lets you perform screen recordings/ video capturing and webcam recordings. The screen and video recording feature allow you to record a video while it is being played. On the other hand, a webcam recording allows a user to perform a video record through their webcam. Vidmonials also help perform these two functions.
How can I record my work on the computer?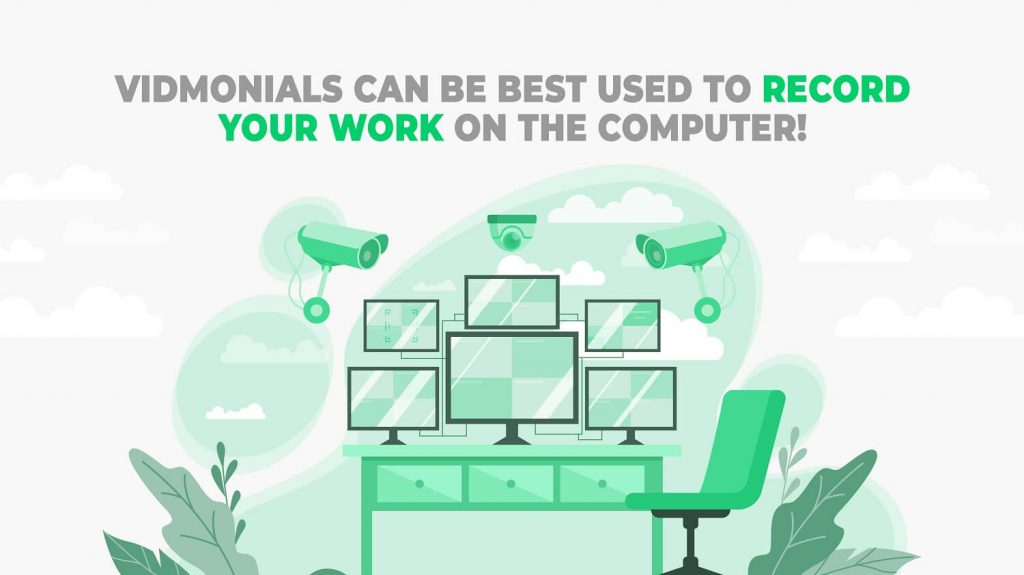 If you are required to screen record your activity on the computer, you can make use of video recording software such as Vidmonials. You can visit this link to perform webcam video recording or screen video recording on Vidmonials. For every function, there is a self-explanatory icon that makes it clear to the user which button enables a particular activity.
You can also record your work on the computer/laptop using such built-in functionality, but every operating system has its own functioning in this regard. For example, you can visit this webpage from Microsoft, which explains the steps required for performing screen recording on the computer. As for the video capturing on a Mac is considered, you can enlighten yourself from this source.
Does Vidmonials Recording Software Work?
Vidmonials as a video recording software for eCommerce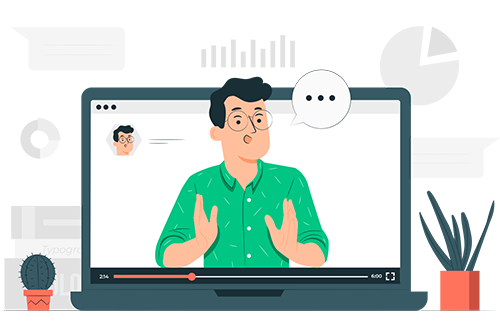 An eCommerce business can leverage Vidmonials as a recording software for meeting its business needs. Vidmonials can provide such help to e-businesses that are specific to their needs and requirements.
The foremost use of this recording software for an online business is video testimonials. It enables the customers to create the testimonial videos, and that too remotely. These videos can later be shared with the target and prospective audience, so a business can be better marketed.
Another significant use that Vidmonials brings for an e-commerce business is the use of video testimonials on the e-commerce website, especially the landing page. Using the video reviews of the customers on the landing page is one of the best ways to persuade website visitors to make a purchase. Besides the purchasing factor, it helps make the business appear useful and trusted by its current customers.
A prominent benefit that the e-businesses gain by using Vidmonials as a video recording software is as under:
Maximum output with minimal effort
Not only that Vidmonials provide you the facility to make video-based client testimonials, but it also allows creating them remotely, which means the least effort and maximum results. Moreover, you can save these remotely created videos by collecting them at one single point. Having all your videos saved in one place makes it easier to search and subsequently use them.
Using Vidmonials as a recording software brings manifold benefits, and requesting multiple numbers of customers for a video testimonial is one of them. Another one of the many benefits is that customers of an eCommerce business can make videos about the usefulness of a business with quite an ease. Your customers can make and share videos without having to sign up, which encourages more and more customers to help a business grow its video reviews.
Read: What Are the Features of Best Recording Software?
Vidmonials as a video recording software for Recruitment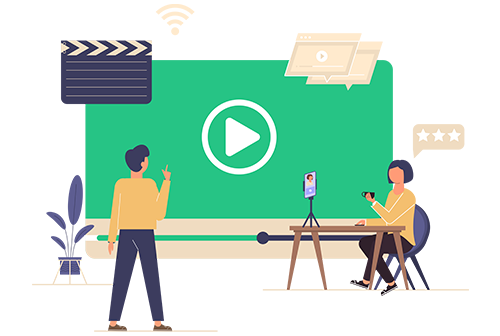 The recruitment industry is one of the emerging industries today, and Vidmonials provides a great help in it as well.
As a video recording software, recruiters can leverage Vidmonials in making the recruiting process rather humane and individualized. A recruiting process that is rather human or candidate friendly makes less number of candidates to ghost (a candidate is said to ghost the hiring process when they quit it in between without completing the procedure).
In addition to making the hiring procedure rather humanized, another useful feature of Vidmonials in the recruitment industry is that it allows the candidates to make video-based resumes, which enables the recruiters to recruit better. Along with that, a video resume gives an insight into the personality trait of the candidates, helping a company to learn better about them.
Besides video resumes and lesser candidate ghosting, Vidmonials comes with the following secondary benefits:
Talent pool
Using Vidmonials, a recruitment agency (or a company required to fill the vacant positions) can quickly make hiring against the required position as a result of the video-based resume pools that are collected and saved in a single place.
Multiple requests
Vidmonials allows its users to request multiple people in a go for a video recording. This allows anyone involved in the hiring process to ask more than one candidate at the same time for a video resume. As a result, the Recruitment becomes quicker.
Uncomplicated process
As a first impression, a candidate may think about signing up and logging in to provide their video resume to a company, which may lead them to quit the process due to the hassle involved. However, with Vidmonials, candidates can easily provide their video resumes without any signup or log-in. And while this encourages more job seekers to share their resumes, it also makes fewer candidates ghost.
Effortless interviewing
Not only that the recruitment process becomes easier for the candidates, but it also becomes equally efficient for the recruiters as well. Since candidates can share their qualifications and skills in a straightforward manner, it makes it easier for the hiring managers as well to effortlessly interview each and every candidate with more insight into their skills.
Vidmonials as a video recording software for Real Estate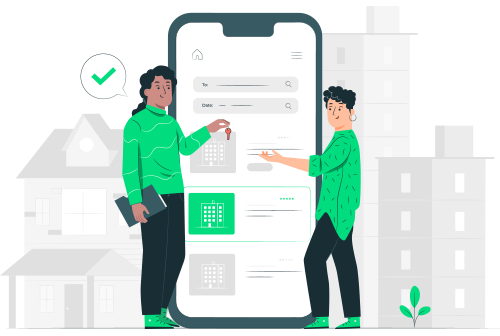 The second industry that benefits the most by using Vidmonials as a video recording software is real estate. And the best help that comes from Vidmonails for this industry is the virtual property tours.
In a virtual property tour, as the name suggests, the customers can be given tours of the property they are interested in from the comfort of their homes. These virtual tours can be given using Vidmonials by live-streaming a property or either pre-recording the tour. Moreover, during the pandemic, in particular, these digital property tours were of great help for the real estate businesses.
In addition, a real estate business benefits from the video recording capabilities of Vidmonials in the following ways:
Robust social media marketing
Social media marketing has become one of the key marketing strategies, and why not when using social media platforms has become very typical.
Having testimonials of the customers in regard to the efficiency of the product/service allows a business to share them on various social media platforms. It can help a business to share its efficiency and utility with a large number of people, which can help a business become familiar with the general audience.
Better email prospecting
The marketing strategy of many businesses thrives at marketing emails or prospect emails. As with its name, such emails are sent to the prospective customers to make a sale.
A prospect email usually includes the help that a business provides through its services. Such emails are sent to people who the business thinks can potentially require its service in order to meet their needs.
When a brand includes videos explaining how much help it provides to its existing customers, it makes it easier to convince the potential customer.
Using Vidmonials, a company can make its email prospect strategy pay off better by making and, thus, including emails in its prospect emails.
Read: Does Vidmonials Remote Video Recording Software Work?
Vidmonials as a video recording software for the Video testimonials industry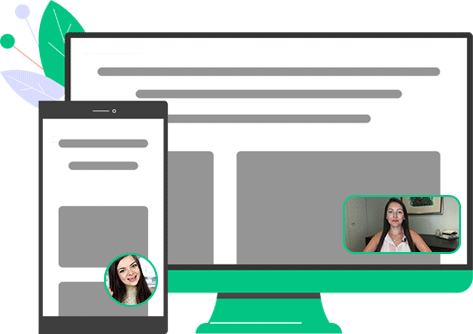 Vidmonials include features that help meet the needs of the video testimonials industry. Thus, the functionality of this video recording software allows the customers of its users to make and share their video-based reviews, which makes it the best choice in this industry. Moreover, making and receiving the video testimonials is effortless using Vidmonials, which adds to its suitability.
Some of the significant uses that Vidmonials brings to the customer testimonial industry are as under:
Ease of requesting multiple clients
It is relatively easier to request testimonial videos using Vidmonials. You can send requests for a video testimonial to multiple customers at the same time. In addition to this, these requests can be sent using emails, QR codes, etc.
Accepting or rejecting a video testimonial
Vidmonials come with such an ability that allows a testimonial video to be accepted or rejected. It means that you can keep the videos that you consider as useful and discard the others. Not only this, but you can also collect your accepted videos at one single point, thus making it easier for you to find and search for the required ones.
Authenticating the business
The help that comes for a business using Vidmonials is not limited to video testimonials only. It also helps a business to get authenticated by using its client testimonials videos. And for this to achieve, it allows a business to make use of video widgets and trust seals for its customers' video reviews.
Conclusion
Vidmonials does work as recording software. Besides, it provides a great utility regarding webcam recordings and screen video recordings. Thus, as much as it has efficient recording functionality, it is equally effective when it comes to performing secondary features that recording software comes with.
Its functionality can be used as per the needs of the industries for which Vidmonials is highly suitable. For example, for the recruitment industry, it makes the hiring procedure more human-friendly and personalized, while for the real estate industry, it enables creating and providing remote property tours.
In conclusion, Vidmonials is the ultimate recording software that only works but also makes your work (relating to the recordings) much more efficient, better looking, and persuasive.
You can look into Vidmonials in detail by booking a free demo.