You can build a trustworthy business by using customer review software. It is because the prospective clients weigh the customer reviews as a personal recommendation.
Videos hold unprecedented importance in marketing a business. Reason being that they can better convey the utility of a product/service. And so, when a customer review tool entails videos for the reviews, it makes a business credible and authentic.
The use of review software is not only limited to making the marketing game stronger. Its use also helps define the features of a product/ service, which others can find helpful. And this, in turn, can help to make more customers, leading to more sales and revenue.
A BrightLocal 'Local Consumer Review Survey' reveals that 82% of consumers read the online reviews of a local business. And this also includes 93% of the people aged between 35 and 54. Also, a study by BrightLocal on 'Local Services Ads Click' says that 48% of the people trust only the two-weeks older reviews.
Customer reviews and review software have an exceptional value for building a trustful business.
A survey by BrightLocal on the 'Online Reputation Management Survey' also advocates the effect of the customer reviews. It reveals that if a business has a positive online reputation, its searchers will convert into leads. Moreover, it also helps to increase the local search rankings.
Yet another study by BrightLocal, again, on 'How Online Reviews Impact Landing Page Conversion' firms the importance of online reviews. The study finds that including customer reviews on the website increases the credibility of a business.
As much as these findings reiterate the importance of client reviews, building a trustful business also entails customer review software. Because without using it, you cannot leverage customer reviews.
How does Customer Review Software build a trustful business?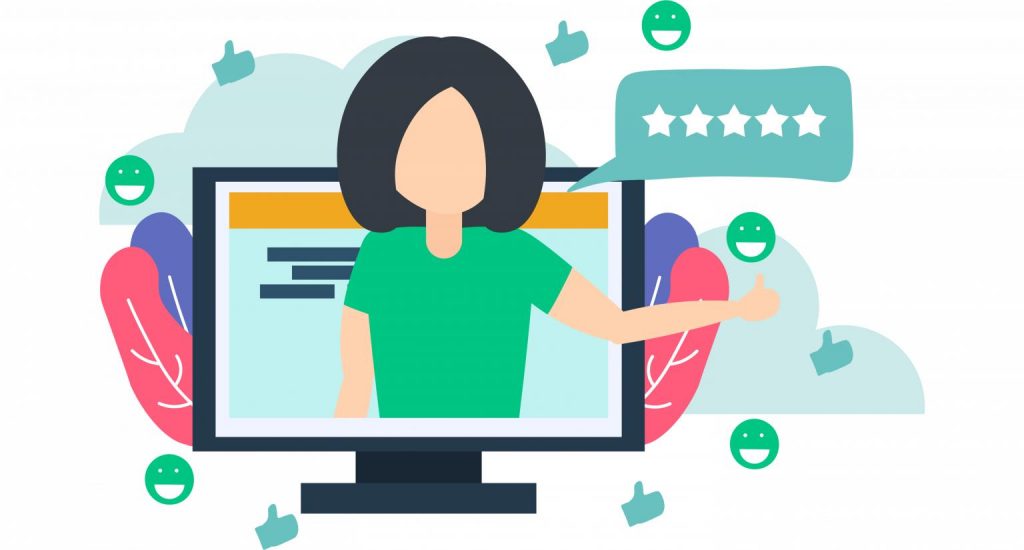 A written customer review for a business is helpful. But it has less to offer in comparison to a customer review service with a built-in video review functionality.
A customer review software builds a trustful business by making use of a human presence. So, by having someone publicly acknowledge your brand for its quality of service, you can persuade potential customers.
With the help of a video testimonial, a business can appear more trustworthy and credible. Because it is human nature to believe what they can see.
If we consider ourselves, we come to the same realization. In contrast to phone conversations, SMS, or emails, we like to believe someone face-to-face. In other words, believing someone present, live or virtual, is easier for us humans.
The necessity of video-based reviews for making a business trustworthy stands on this very human psychology. And considering this, every customer review software has a built-in video reviews feature. Thus by leveraging it, customer feedback software helps build a trustful business.
Vidmonials: A Customer Review Software
Vidmonials is a customer review software and one of the most useful tools when it comes to building a trustful business.
It is a one-off customer review software since it offers two-fold benefits to its users. Besides making video feedback, you can also use it to make text-to-video testimonials.
By using its text-to-video feature, you can convert the existing text reviews into video reviews. And so, you can build a trustful business with relative ease.
It helps you to build trust for your business by collecting video reviews in only three easy steps. And these steps are: requesting a review, making a video review, moderating, and publishing the review.
How do Vidmonials help to build a trustful business?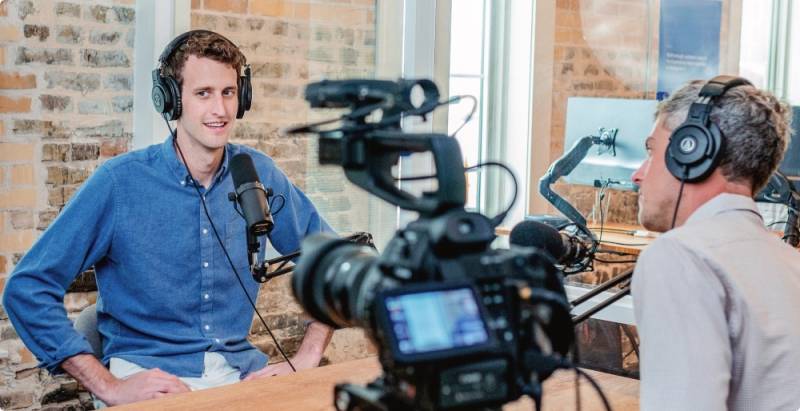 Vidmonials, a customer review software, lets you request a large number of customers simultaneously for a business review. In this regard, you can send a link to all the clients, on which they can submit the video testimonial.
Building a trustful business with Vidmonials is easy. Because, it eases the process of collecting testimonials, by enabling your customers to bypass the sign-up process.
Your customers can provide video feedback without signing up. And it encourages the customers to provide feedback, as providing reviews is easy and without any hassle.
In addition to that, Vidmonials collects all your feedback videos in a video library. For the saved videos, there is complete information available, which makes it easier to search for the required video review.
Vidmonials, as a customer video review software, goes a step ahead of others in helping you build a trustful business. And it accomplishes this by performing careful monitoring of all your video testimonials.
In essence, Vidmonials scrutinizes all the reviews to identify the ones that base on hate or abuse speech. After a video is completely looked into, Vidmonails then uploads the video on the website of a business.
If required, Vidmonials also uploads the video review on the YouTube Channel of the concerned business. By doing so, a business can share its truthfulness with a larger audience.
You can learn more about Vidmonials at https://www.vidmonials.com/book-a-demo/.
Read More: 5 customer feedback tools that collect testimonials effectively
Wind-up
So far, we have understood how customer review software can build a trustful business. We have also learned about a related software, Vidmonials.
To conclude, almost every review software comes with a video review technology. And since it uses a human presence (in the form of a video), it can better convince prospective customers.
You can leverage customer reviews by using customer feedback software because written reviews are not very effective.
Nonetheless, customer review software is not entirely adopted. And it remains a tool stranger to many. But, we can expect its use by a large number of people in the future.