A video review service reviews the video testimonials that a business receives from its customers. It includes performing a series of reviews of a video before publishing it and is usually acquired from a third party.
This article brings you the eleven best tools for video review service in 2021. Give them a read below:
1. Vidmonials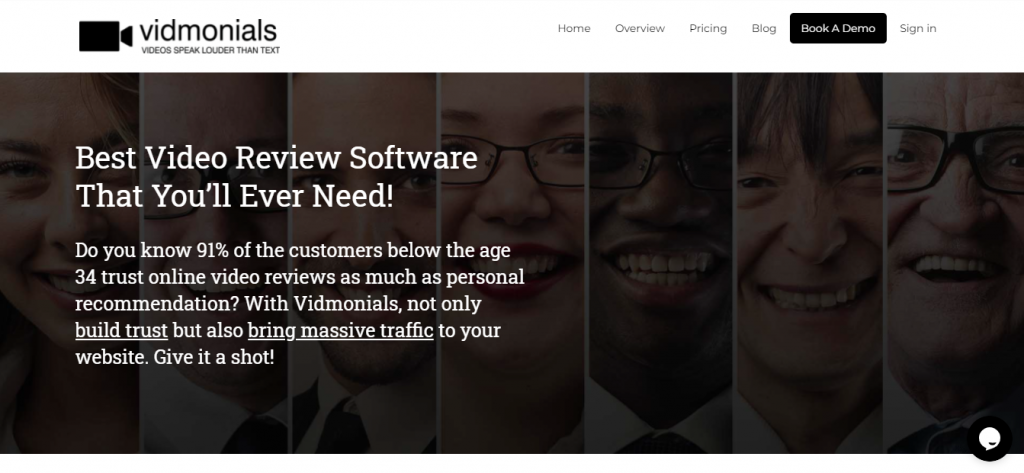 Vidmonials is a relatively new video testimonial tool. However, it has proven to be one of the best tools with its robust video review service.
While it helps collect, manage, and share video testimonials, it also converts existing text reviews into video reviews. This latter feature of Vidmonials alone stands it out from the other similar tools.
Vidmonials, in its quest to provide the best video review service, goes the extra mile over its competitors.
Usually, a video review software publishes a testimonial for a business without much consideration. However, Vidmonials performs critical moderation on every testimonial before uploading it.
It makes sure that the video review shared by the customer does not fall into the category of hate or abusive speech. It also ensures that a testimonial is not potentially damaging to the public image in any way possible.
It is only after much evaluation that Vidmonials uploads a video testimonial to your website, YouTube channel, or Facebook page. It is why using Vidmonials as a video review service is worthwhile.
Read More: A Complete Guide to Create a Testimonial Videos with Vidmonials
2. VideoPeel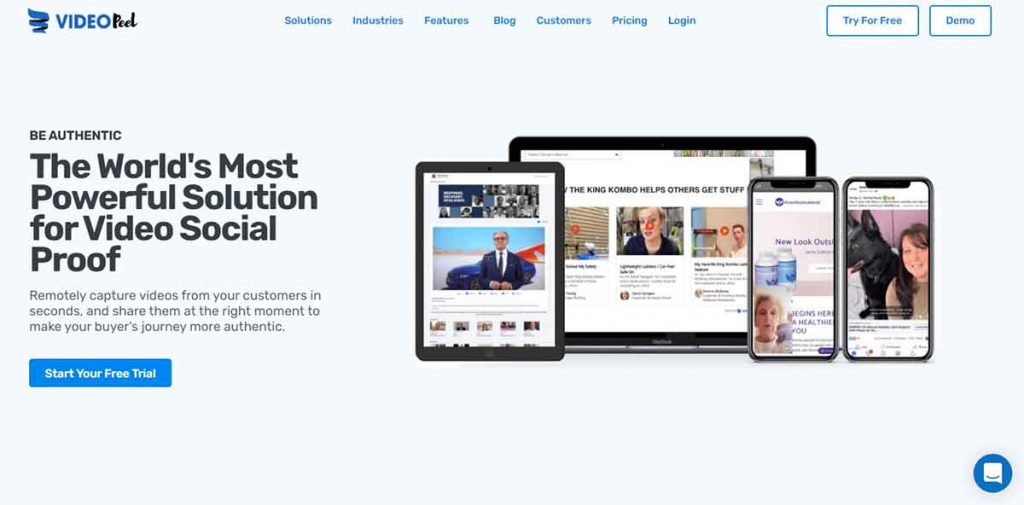 Video Peel is a remote video review service. It is used for video reviews, video testimonials, video messages, and similar.
It has the following prominent features:
Remote video capture
Shopify Integration, which automates testimonials for the Shopify store
Amazon Syndication, which automates testimonials Amazon product listings
Video Carousel Player, which manages and publishes videos at scale
Video Picture in Picture
Video Community that lets you have your private video community
3. Trustmary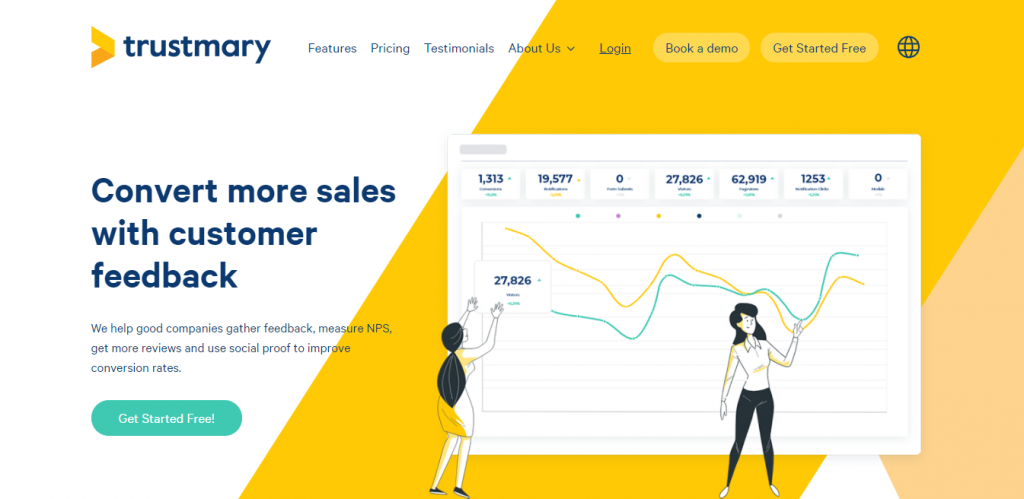 Trustmary is a video review service for gathering feedback (video or text) and measuring NPS (Net Promoter Score).
In its NPS feature, it offers a survey system that helps to get insights about customer satisfaction. It measures NPS using email, SMS, links, QR codes, etc.
Trustmary also helps in turning feedback into testimonials. In this regard, it helps to convert the feedback of satisfied customers into text and video reviews.
4. Vocal Video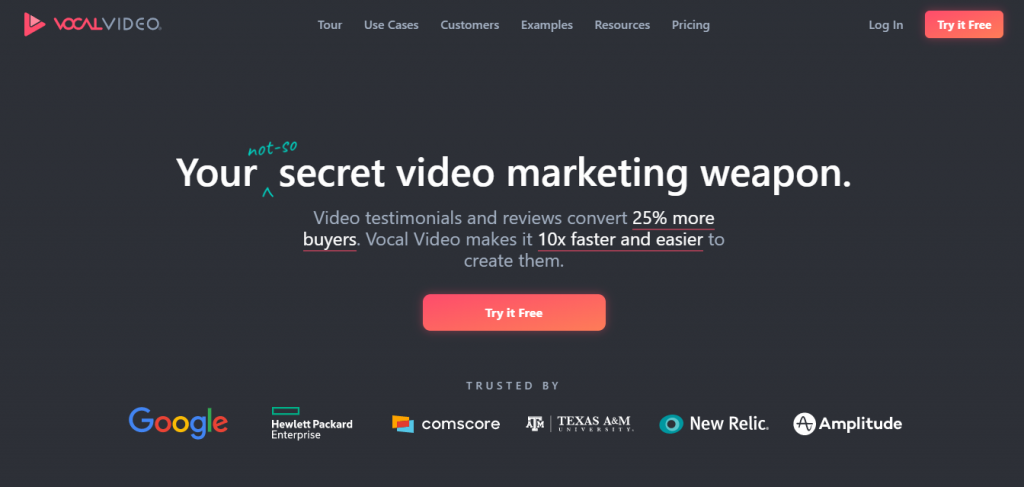 This tool has a comprehensive video review service to collect, edit, host, and share testimonial videos.
Using it, you can choose the interface of your choice for the video testimonials. You can also select different templates for different testimonials for more impact.
When you receive feedback, it completes the process without you placing any effort.
Using this tool, you can also perform different editing functions such as add filters, trim clips, add/change music.
5. Remote Video Testimonials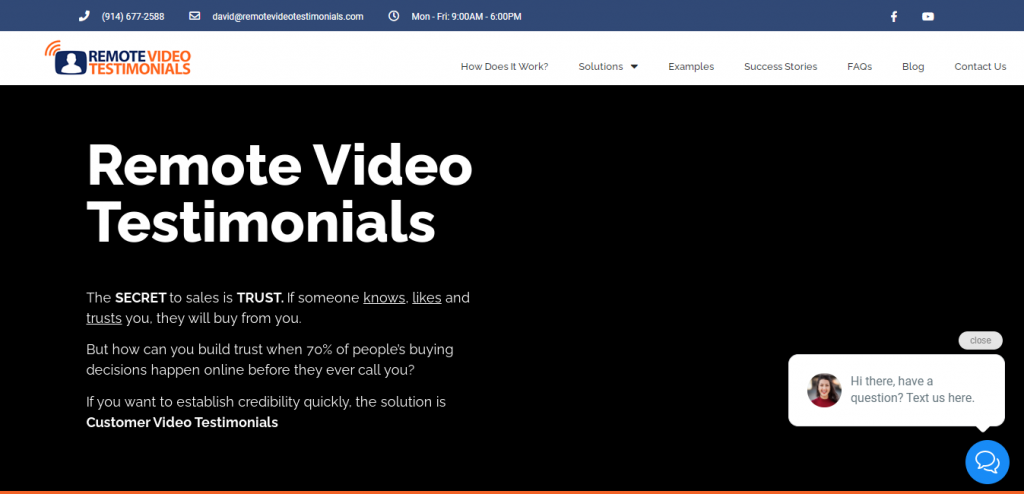 As the name implies, this video review service helps to make video testimonials remotely.
The traditional in-person videos require professional video production, whereas remote videos do not. It is, therefore, easier to make videos remotely, as opposed to in-person videos, since it saves a lot of hassle.
Additionally, remote videos involve no health risks of Covid-19. Thus, using this tool for video testimonials is safer as well.
6. Testimonial Hero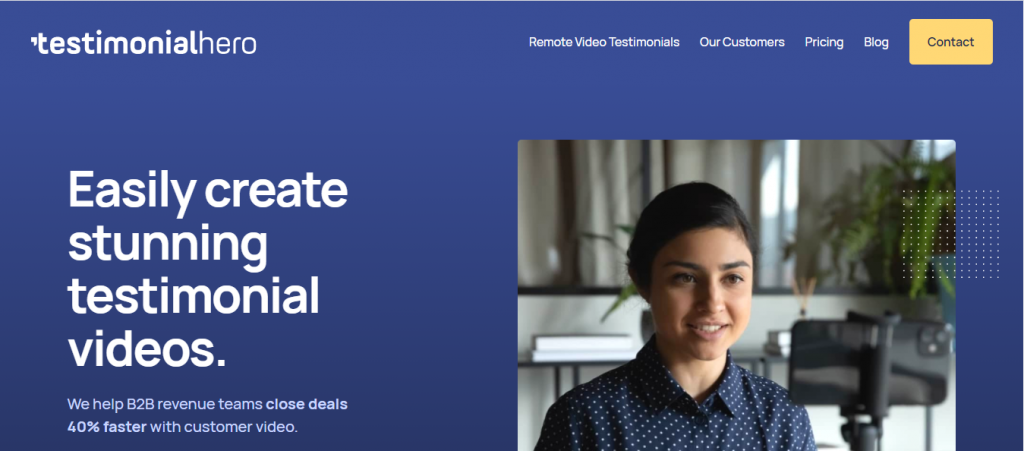 This video review service offers two testimonial types: customer testimonial and employee testimonial. Moreover, you can make remote or on-site testimonials, depending on your need.
Using this tool, it takes thirty minutes of your employees' or customers' time to provide you with their testimonials.
That is so, because like every testimonial tool, it performs every step without any of your effort and involvement.
7. Boast.io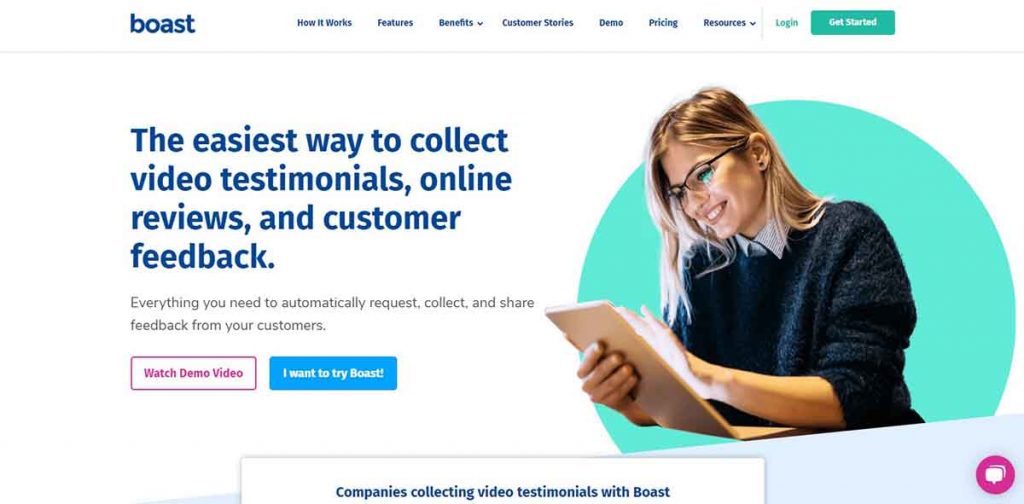 Boast.io is used in regards to online reviews, customer feedback, and video testimonials. It empowers you to make the most of the customer testimonials for growing your business.
It comes with the following salient features to help you leverage your customer reviews:
Forms help you with collecting customer feedback and user-generated content.
Sequences (email drip campaigns) are to automate feedback requests.
Integrations let you integrate tools from Boast into your system.
Responses make it easier for you to gather all your reviews, feedback, testimonials in one place.
8. Reviews.io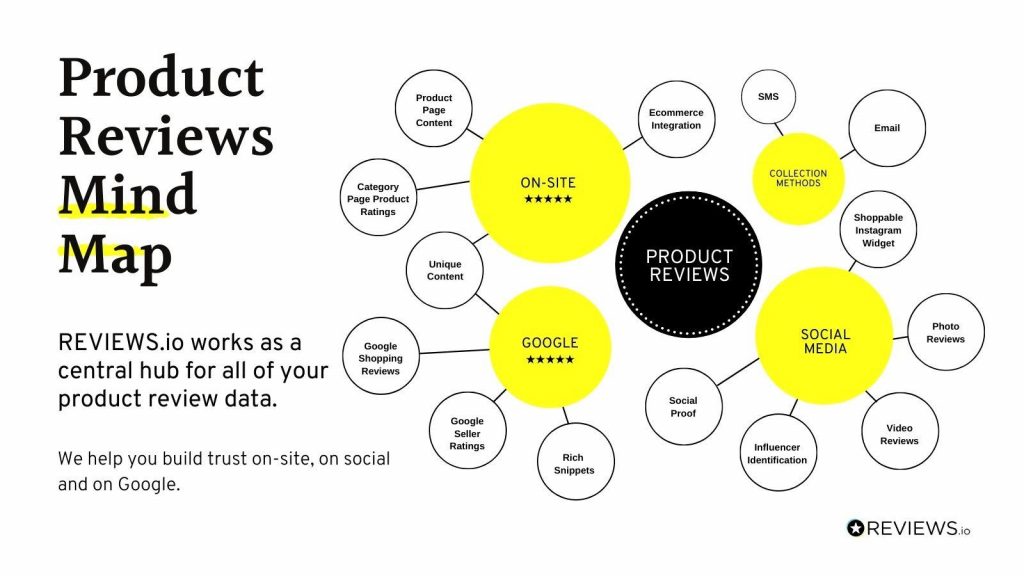 Besides being a video review service, Reviews.io is an eCommerce marketing solution as well. It also happens to be a Google Licensed Partner. So all the reviews you collect using this tool will contribute to your seller ratings.
Reviews.io has one of the user-friendly interfaces. Also, to make your workflow easier, it allows you to integrate with different platforms(eCommerce, social, CRM). Besides, it also enables you to integrate with online loyalty programs and digital marketing solutions.
9. Trust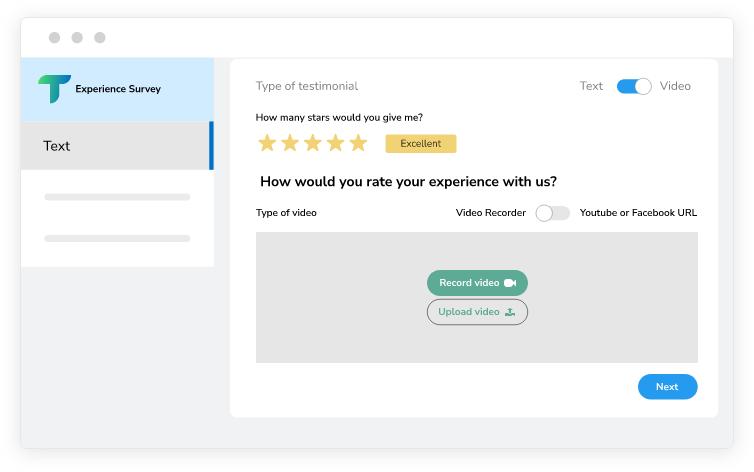 Trust as a video review service offers complete video testimonial solutions.
Using it, you can request customers for a testimonial by sharing a link to the testimonial form. You can also embed surveys on your website with it.
Importantly, you can request video reviews in a personal video message, which helps to show that you value your customers.
After customers receive a request, they can record their video using this platform. They can also link their video from Youtube or Facebook.
10. Testimonial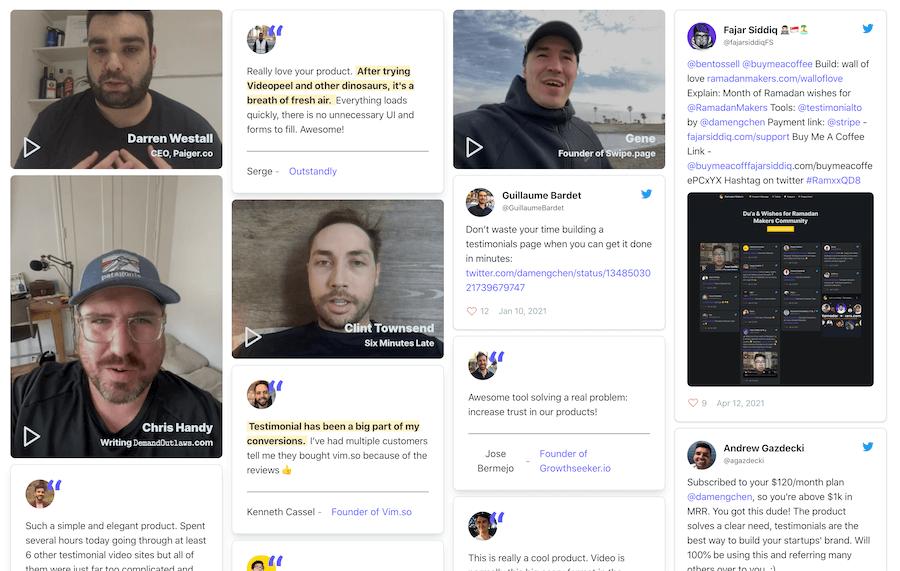 Testimonial is exclusively used for video testimonials.
It works by sending a link to the customers who submit their videos on the same link.
To show your testimonials, you need to copy and paste a block of Html code on your website. By doing so, the block of code turns into a video player.
11. VideoAsk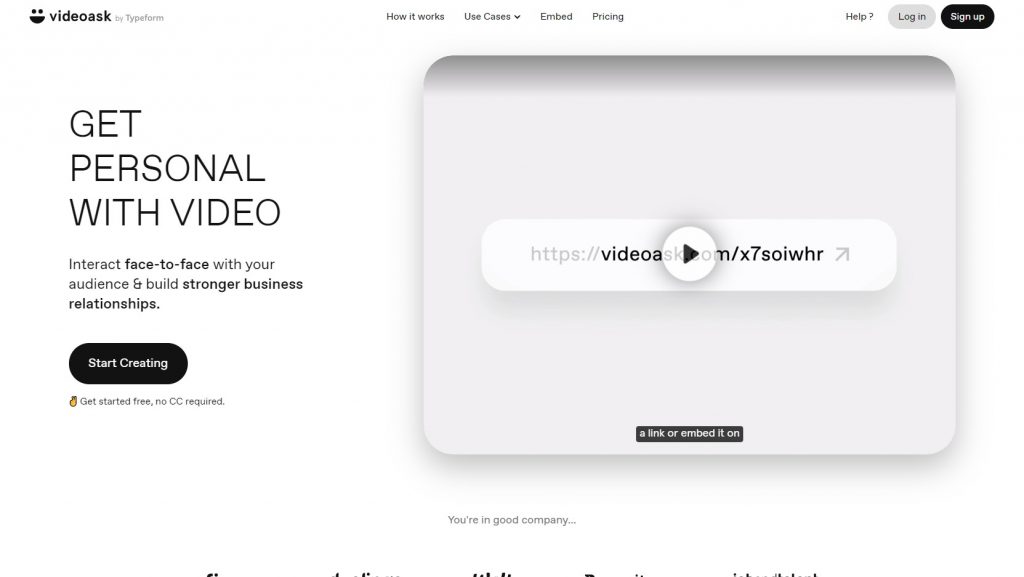 Using this tool, you ask customers for a video review in a video message, thus the name VideoAsk.
This video review service lets you guide your customers in creating a video testimonial using video messages. It, therefore, suits the business that needs to communicate with customers using video messages.
Bottom Line
Each video review service that we have discussed in this article is helpful in its way. However, out of them all, Vidmonials indeed stand out. Reason: features such as text-to-video testimonials and critical evaluation of the testimonials.
Enlighten yourself more about Vidmonials: Book A Demo