The online video platform of Vidmonials comes with multiple utilities for businesses. And while any business can leverage its platform for online videos, the industries that hugely benefit from it include recruitment, eCommerce, customer testimonial, and real estate.
We, in this article, discuss why Vidmonials is the best online video platform for different businesses. Read it below:
Vidmonials as an online video platform for eCommerce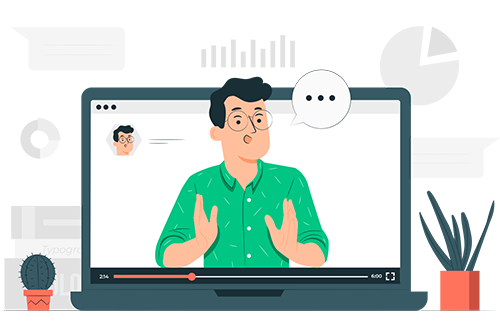 The online video platform of Vidmonials helps attract visitors to an eCommerce store by creating highly persuasive videos, which increases the number of sales and, thus, the revenue.
Avails of Vidmonials for eCommerce
The functionality of Vidmonials meets all the requirements of any eCommerce store. So, by using it, your call to action becomes robust, which helps in completing the sales funnel.
Helps collect successful videos
With Vidmonials, you can collect videos of all your successful sales in one place, making it easier to search, and use the one required.
Easy testimonial request
Vidmonial allows its users with an eCommerce store to request video testimonials conveniently. It lets you request as many testimonials as you require, all in a single go. Moreover, your customers are not required to sign up to provide their video reviews.
Authenticates website
Vidmonials empowers your business to have a more credible and authentic store. It makes it possible by allowing its users to use either floating trust seals or video playlist widgets on the received video testimonials. And this, in return, authenticates the testimonials, along with your business and its store.
Provides analytics
You can have a summary of all your received and requested video testimonials at a glance by using Vidmonials.
Vidmonials as an online video platform for Real Estate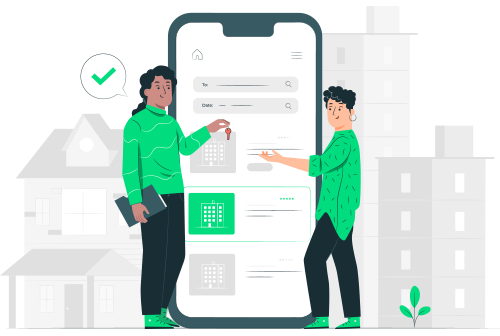 With Vidmonials, a real estate business can filter out its genuine buyers and sales leads with a more than ever ease.
Avails of Vidmonials for Real estate
One of the many features of Vidmonials suits the needs of a real estate business. Thus, it can be leveraged completely when running a property business successfully.
Virtual property tours
It is the foremost use of Vidmonials in the real estate industry.
You can make videos of your sellable properties with complete details and share them with interested or potential buyers. This virtual property tour helps significantly share all dimensions of a property with the clients comfortably.
Social media marketing
Using social media platforms for sharing the utility of a business has become inevitable today. And online video platforms provide a great deal of help in maximizing this newer marketing strategy.
Using the online platform of Vidmonials, you can create perfect videos that explain the feasibility of your real estate business, helping you attract a great social media audience.
Improved service
Another prominent use of Vidmonials in property business is its utility to learn and improve those areas where it is lagging. In this regard, it helps businesses to receive feedback from customers as well as from their employees as well.
Catch attention in the email-marketing
You can now have prospective clients attracted to your business from the word-go in email marketing. And you can do so by incorporating videos, made with Vidmonials, of your highly-satisfied customers.
It makes your business appear highly helpful. Also, it helps to make the sales funnel more personalized.
Read More: How To Effectively Do Property Sale And Purchase By Using Vidmonials?
Vidmonials as an online video platform for Recruitment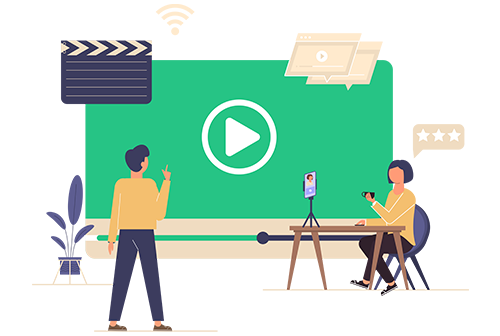 Now you can have highly skilled candidates working for you with relative ease through Vidmonials.
Avails of Vidmonials for Recruitment
The avails of Vidmonials as an online video platform for the recruitment industry are manifold. It makes interviewing the candidates easier. Besides, it enhances your prospect of hiring a top-tier talent by making the recruitment process rather humane.
Reduced applicant ghosting
The principal avail of Vidmonials in recruitment is it reduces the number of applicant ghosting. Generally, the recruitment process is aloof, which makes candidates ghost. However, Vidmonials gives the process a sense of personalization, resulting in fewer candidates to ghost.
Talent Pool
Vidmonials enables you to create a candidate talent pool in one place. So, when a position gets vacant, you can swiftly fill it using the collected candidate pipeline.
Easier process
Not only does Vidmonials make the recruitment process effortless, but it also makes it feasible for both the interviewer and interviewee.
Vidmonials make the process easier for the interviewers by enabling them to request a video resume to as many candidates as required. As for the interviewees, they are not required to go through any extra process, including signing up.
Stronger employer brand
Using the online video platform Vidmonials, you can create testimonial videos of your employees regarding your positive work culture. It helps establish and make your employer brand stronger as you can promote yourself as a better company to work for.
Vidmonials as an online video platform for Customer testimonials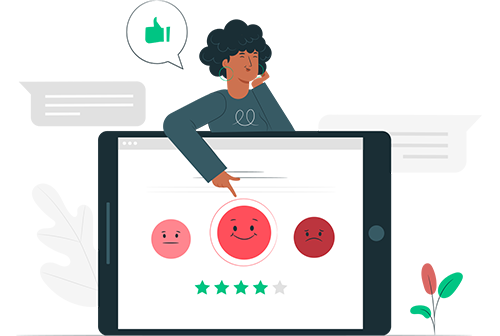 Vidmonials is the perfect choice for making new customers with the help of older ones. It has one of the best utilities in leveraging customer video testimonials.
Avails of Vidmonials for Customer testimonials
Vidmonials help you create positively enlightening videos about your business, which results in a decreased bounce rate and increases the conversion rate of the business website.
Customer success stories
Vidmonials empowers you to create success stories that entail and promote the common uses of your product/service.
Insightful videos
Vidmonials gives you the ability to replace chatbots at your website with different helpful videos. Moreover, you can also create personalized welcoming videos.
Influential videos
With Vidmonials, convincing your client becomes more accessible than ever. It lets you create highly engaging and pursuing testimonial videos, which influences the target audience better.
Frequently asked questions
Which is the most popular online video platform?
Vidmonials with its manifold avails for multiple industries is one of the most popular online video platforms.
Which social media platform is best for video?
Youtube is the best social platform for your videos, as confirmed by 35% of respondents in a survey.
Is TikTok a video platform?
Tik Tok is a video-sharing social media platform.
Who is Youtube's biggest competitor?
While there are many competitors to Youtube, including the likes of Wistia, Daily Motion, Twist, it faces the biggest competition in the face of Vimeo.[1]
Bottomline
Vidmonials is the best online video platform due to its manifold usefulness. It is equally helpful for any business, thus, making it a comprehensive platform as well.
You can learn more about it by quickly booking a demo with us here.