Remote work is increasingly common, and as a result, we see an expansion in the number of ways we can record video using Online Camera Recorder.
You can only achieve the best results with a full-blown, in-person production that includes a professional crew, lighting, audio, cosmetics, and costume.
A simple webcam on a computer is all that's needed to record content like a partner story, a case study, or an executive spotlight from the comfort of your home or office.
However, there is more to it than just pressing the record.
Vidmonials is an online camera recorder that can help you ensure that you're always putting your best foot forward. Let's get started now, please.
How do I use an online video recorder?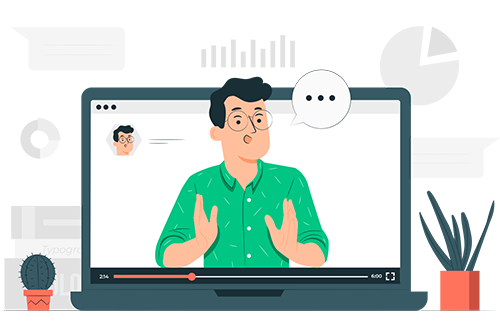 Your browser becomes a camera with Vidmonials online video recording tool. It can handle several cameras, it doesn't transfer any video or audio data over the internet, and it saves your videos in MP4 format so that they can be viewed back anywhere.
What is the best way to capture video from a webcam over the internet?
It's a piece of cake. Begin by clicking the Record button at Vidmonials. By clicking on the corresponding icons in the corner, you can change the webcam or microphone settings. Stop when you're done and upload it to YouTube, download it for further editing, or delete it.
Vidmonials Online Camera Recorder has a lot of advantages, so why use it?
Why Choose Vidmonials as an Online Camera Recorder?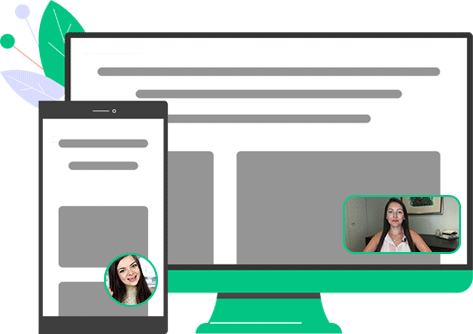 Using Vidmonials is superior to any other service, and I'll explain why.
Streaming Camera Recordings Over the Internet
On-Demand Data Storage in the Cloud
Customization of the Video
Streamlined Setup
The Interface Is Easy to Use
1. Streaming Camera Recordings Over the Internet
Improve your search engine results and increase conversions using web camera recording in the next marketing campaign.
You can get money by uploading videos to YouTube, Facebook, Instagram, and other social media platforms.
In addition to recording your video in real-time, Vidmonials' online camera recorder may be used in various ways.
Increased brand awareness and sales are possible outcomes of this good use.
2. On-Demand Data Storage in the Cloud
Businesses and organizations can't function without a place to keep vital information.
Compared to more traditional data storage means, using a cloud storage service offers various advantages, including more accessible access to data.
You can easily interact with others and exchange data via the cloud.
There is only one problem with cloud storage: you have to be connected to the internet to access it.
Remote work is made possible in the first place because of cloud computing. To operate remotely, you must have access to the files you need to do your job from any location.
Vidmonials make it easy for users to save data for future reference.
3. Customization of the Video
Every day, we are bombarded with tens of thousands of commercial communications from all over the world.
As a result, it's more complex than ever for salespeople and marketers to stand out, maintain interest in audiences, and build long-term relationships.
Customers and prospects will feel more valued if your film is tailored to their specific needs.
In addition, everyone appreciates the sensation of being extraordinary.
It's a great way to connect with your audience and make them feel like they're part of something bigger than themselves.
Increase email conversions, landing page signups, event attendance, nurturing, customer happiness, and more with Vidmonials-supported personalized video.
4. Streamlined Setup
Social media plays a crucial role in communicating with consumers in today's internet-driven society for brands.
Thousands of medium-to-large businesses use social media to attract customers, build their brand, and expand their audience to boost revenue.
A broad social media ecosystem makes it challenging for marketers to keep up with all the channels and keep customers engaged with the right content at the right time.
Vidmonials, an online camera recorder, enables users to record and share movies on multiple social media platforms.
5. The Interface Is Easy to Use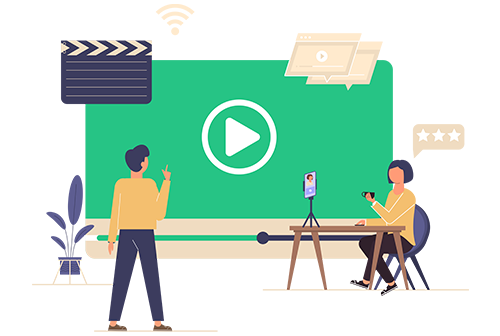 Finding what you're looking for is much easier when you have a user-friendly layout and intuitive navigation.
Increased revenue, increased customer loyalty, and decreased resource use result from this strategy.
A good user experience is also directly tied to how the user interface is designed.
Online businesses benefit from having a user-friendly interface in today's more competitive and dynamic industry.
Developers have worked hard to create a user-friendly interface that eliminates the trouble and maximizes customer productivity at Vidmonials.
Read More: 5 Best Features of Remote Video Recording Software
The Bottom Line
With a webcam and an online video recorder, making a video on the go or a tight budget is simple. Fast, easy to use, and most importantly it works.
A high-quality film produced by Vidmonials will help your business grow.
Book a demo today!