Vidmonials vs VideoAsk, which one of the two is more efficient and helpful in its use?
We consider two online software in this article and talk over their avails for the users, regardless of the popularity.
The first software that we discuss is VideoAsk, a well-known online video platform. The second software we talk about is Vidmonials, a relatively new yet extremely helpful complete video recording software.
Give this, Vidmonials vs. VideoAsk, debate a read below:
Vidmonials vs VideoAsk: VideoAsk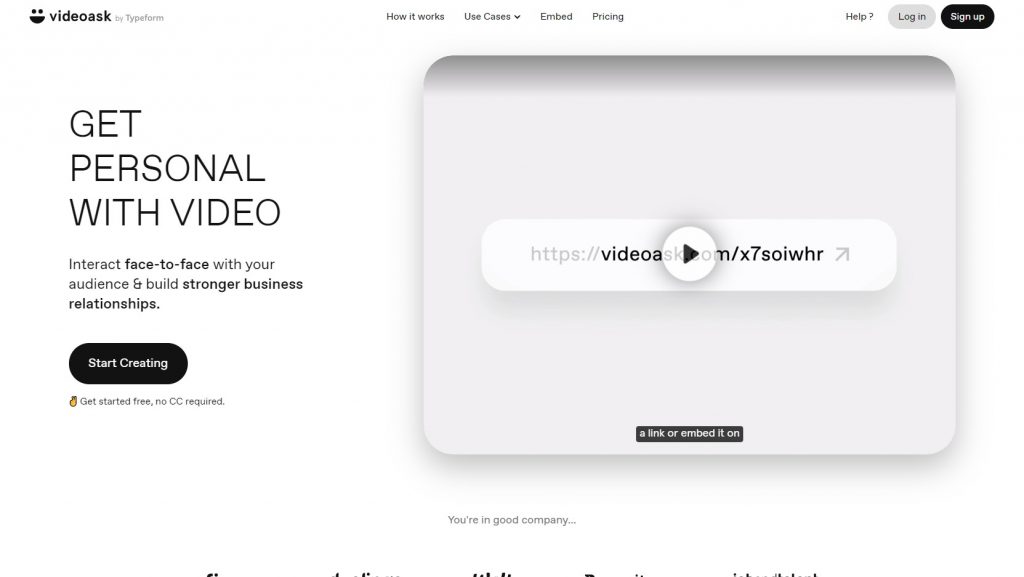 VideoAsk is fundamentally for carrying out "video conversations" (a term that VideoAsk promotes and includes in its marketing). So, its use is more suitable for processing sales, conducting surveys, market research, etc.
Basically, you can use VideoAsk when you need to convert your messages into video messages. Thus, using it, you can replace your text-based messages in the emails with video-based messages.
After you have used a video message in your email, the recipient, who could be your existing or potential client, can also choose to reply with a video message. With this, a video conversation sets up, which is as close as the one in the real-life.
Now, this can be very handy if you want to earn the recipient's attention from the very start (or the very first email). It can also prove helpful if you require giving your communication or message a rather personalized touch. And all this is made possible with the video conversations using VideoAsk.
Besides helping you set up video conversations, this platform also enables you to send video messages to multiple people simultaneously.
If you need to send video messages to multiple people, VideoAsk requires you to copy and paste a piece of code (essentially HTML) inside the email body. And this enables the recipient to see the message that is sent from the user immediately.
In addition to this, the platform of VideoAsk allows you to send your video messages quickly by the following means:
It automatically generates a URL against every video message, making it easier for you to share your videos.
It loads a widget on your website.
It also comes with the ability to embed an iFrame on any webpage of the website.
It comes with the facility to share the videos to social media platforms directly from its platform.
Nevertheless, this video recording software has its shortcomings.
The two-way video conversation is good and all, but when it comes to collecting video-based testimonials, its use is not very significant. The reason is that a user is then required to include all the questions in a single video, which is likely to make the video message look very burdened.
On the other hand, if you opt to send all your questions in an individual video message, it will only tire the recipient and the sender.
This platform is not very efficient and quick for video reviews, which discourages the customers from providing a review, reducing your customer response rate.
As for its video editing capability, it is also very insignificant.
VideoAsk, when it comes to video edits, only allows its users to re-record the video messages. And besides this, it has no considerable feature to offer concerning the editing of the videos.
Using VideoAsk, if you require change(s) in the videos, you either go with the original message or use a separate editing tool. And this makes its use for receiving customer testimonials highly unideal and unsuitable.
Vidmonials vs VideoAsk: Vidmonials
While Vidmonials is a new name compared to its long-established competitor VideoAsk, its helpfulness has made it earn a quick name for itself.
The reason why Vidmonials has quickly established itself is that it is a complete video recording software.
You can use it when you require video testimonials from your customers or when you need to perform the video recording of your screen or the webcam.
Besides video testimonials, screen capturing, and cam recording, it can act as a dedicated/exclusive tool for any function concerning video recording. Hence, each one of its features acts as a primary one in its use. It is why it is a complete video recording software.
Vidmonials as a screen and cam recorder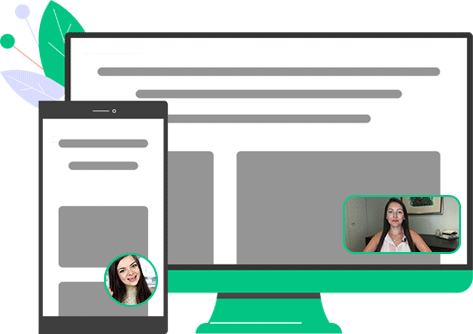 Some of the prominent uses for the users of Vidmonials, when they leverage it as a screen capturing tool and webcam recorder, are the following:
You can perform real-time recordings of your webcams and screen.
It comes with a substantial online space, where it stores all your video recordings.
You can add/include your company's logo in any of your video recordings.
It comes with the convenience of sharing the recorded videos on various platforms such as Facebook, Youtube, and similar.
Vidmonials as a Video testimonial tool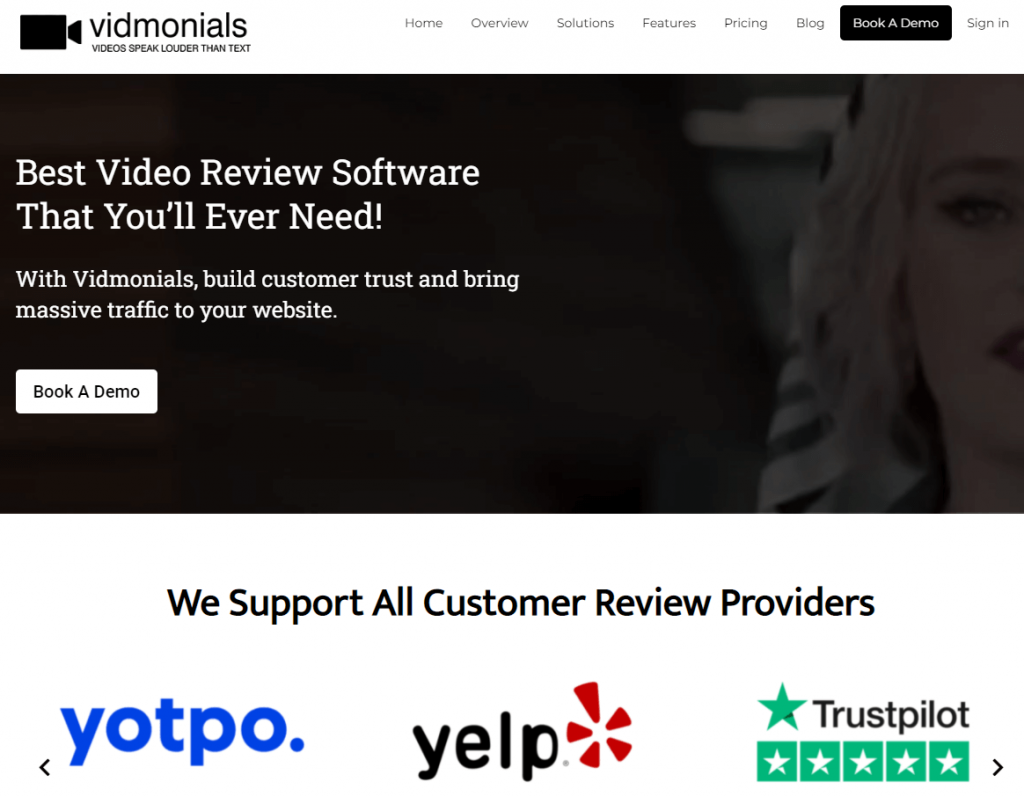 When it comes to video testimonials, Vidmonials provide a great use to the ones using it.
It helps you to collect, moderate, and share your video testimonials. Besides this, it also comes with an innovative feature of text-to-videos, which converts text-based content to video content. And, let alone VideoAsk, no similar software comes with such a handy feature.
In addition to this, Vidmonials also makes sure that all your videos are sufficiently moderated before being published. And so, it moderates all your customer testimonial videos before publishing/sharing them.
Read More: Vidmonials vs. VideoPeel — Which Is Better For You?
Vidmonials vs VideoAsk — Which Is Better For You?
The Vidmonials vs VideoAsk debate boils down to this: try your hands on both demos so that you can decide for yourself.
Nevertheless, the efficacy of VideoAsk cannot be denied, but its use is heavily flawed in regards to the video testimonials. And while it can get away with its lack of sufficient video editing, its unideal use for video reviews can give users second thoughts about using it.
On the other hand, the universality of Vidmonials makes its more popular and well-established competitor lag behind. However, it comes with its little imperfections, but which software hasn't and doesn't?