You may have previously tried VideoPeel or are considering it but want to do more research before deciding whether or not to use it. Both you and your consumers need an excellent remote video recording solution.
Vidmonials is VideoPeel's most well-known competitor; thus, we'll compare the two in this article.
In this Vidmonials vs. VideoPeel review, you'll find the following:
VideoPeel's Positives and Negatives
Remote Video Recording Software Vidmonials – A Superior Option
VideoPeel's Positives and Negatives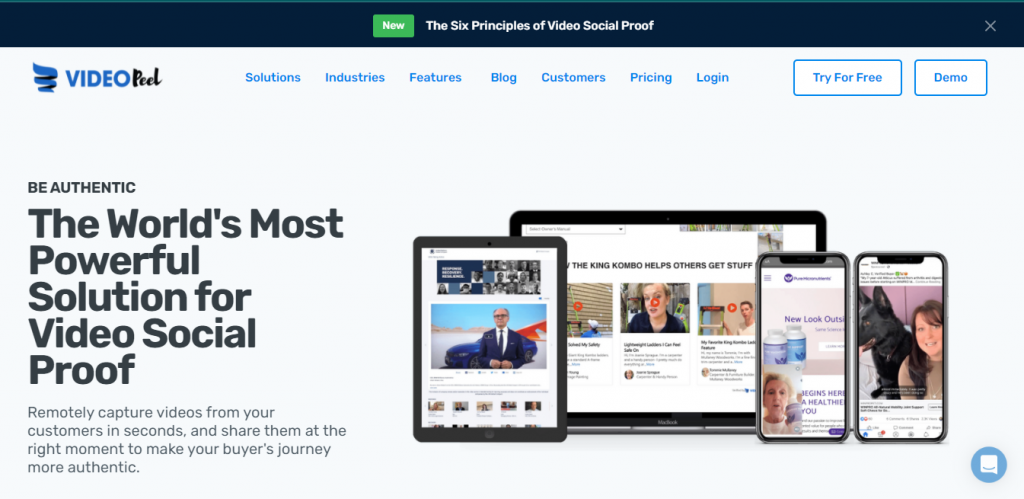 Here's a quick review of what VideoPeel has to offer if you haven't used it yet.
It's easy to use VideoPeel's link to capture videos with a single click, record automatically, and submit.
Three distinct campaign templates are available for you to use to gather films from customers, and those videos are all stored in one place for you to quickly access and manage them in the future.
A video editing tool is also available to include your company name or a disclaimer in your videos.
Various platforms can be used to produce films, and campaigns can be tailored and thank-you letters automated.
There are additional possibilities for syndication to Amazon, Shopify, and other e-commerce and social networking platforms.
Inconsistencies with VideoPeel
However, there are a few more factors to consider while considering VideoPeel for client testimonial videos.
The editing tool claims to be available on VideoPeel; however, its capabilities are severely limited. You can do a few things with video overlays and disclaimers, but that's about it.
Aside from an overlay, you can't add any other graphic components.
In other words, you have to cross your fingers and hope that your interviewee responds to your question with a well-produced video. To give you an idea of what to expect, they provide a few instances.
It's tempting to utilize an automated button to automatically post videos that you've saved from YouTube to your Facebook page, but there's a solid reason not to do this:
To acquire more views from your target audience, you should download the video and personally upload it to Facebook instead of embedding it via a shared link.
Social posting buttons are convenient, but they're not as revolutionary as they first appear to be.
VideoPeel's user interface is another problem:
On the displays, clients view when asked for their video, we think the text isn't as straightforward or visually appealing.
There is also a single screen where the user is supposed to react to all prompts – without having the questions up for reference. As a result, your customers may find it challenging to use the product.
Making it as pleasant and straightforward as possible for consumers to record a testimonial for you can significantly impact the number of people that participate.
Then there's the cost of the product itself. VideoPeel's pricing information isn't available on their website, so we can't comment on how much it costs. The only way to find out exactly how much the cost of their different services is to contact someone and inquire.
Remote Video Recording Software Vidmonials – A Superior Option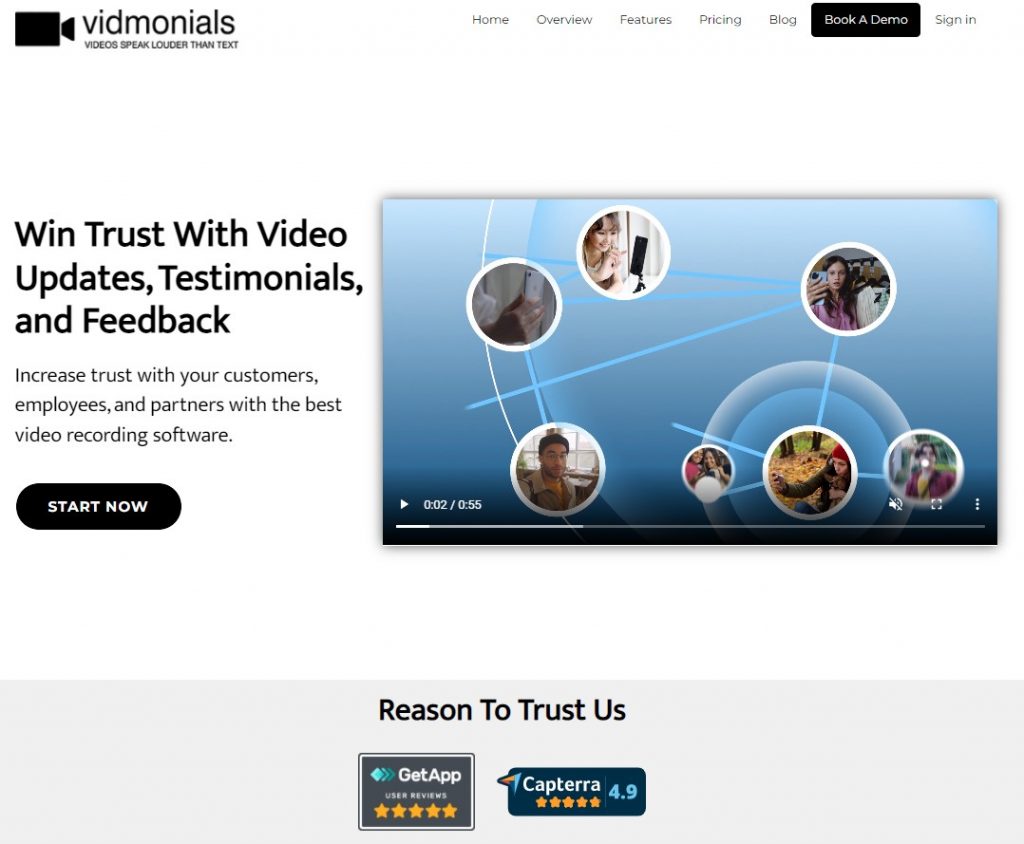 Because Vidmonials is our remote video recording service, we may be biassed. For a variety of reasons, we believe it is the greatest.
Streamlined Video Acquisition Method
Vidmonials has a user-friendly interface on Android, iPhone, and desktop for customers to use.
When a person clicks on the link you offer, your Vidmonials landing page opens in their browser instead of downloading anything.
Video answers are encouraged by making the experience as straightforward as possible, without the need for downloads.
Support for a Variety of Video Formats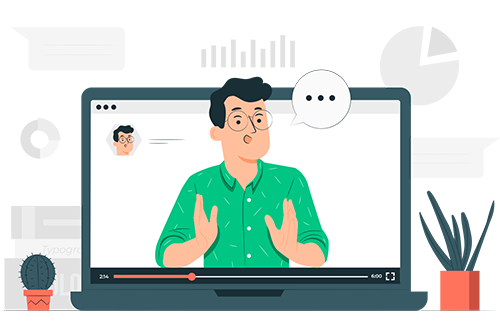 When it comes to selling Vidmonials, its primary selling feature is its ability to accommodate various video formats.
In light of this, what are these various video formats?
E-commerce, recruitment, testimonial, real estate, and other professional purposes can benefit from these online remote video recordings.
The bottom line is that you can concentrate on getting things done while Vidmonials takes care of your day-to-day business needs.
Streamlined Video Creation and Editing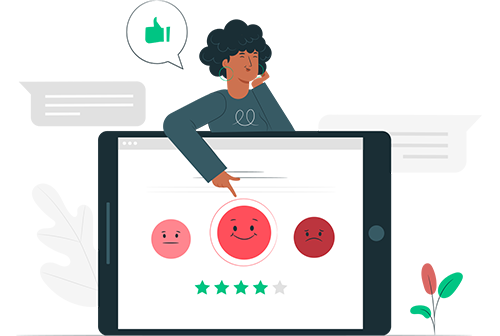 When you use Vidmonials to collect videos, you won't need any additional pricey video editing software. Our product has all the editing features that most marketing teams and entrepreneurs require built right in.
But in addition to the visuals, we also have themes that can be applied automatically with a few clicks and trimming tools.
Templates for your entire video, themes make the editing process faster and easier. Vidmonials' software automatically adds the interviewee's name, the logos, the question inserts, and even music.
And with that, your videos are ready to be online.
Also, none of this editing will take you hours of training or a complex onboarding process to accomplish on your own.
Some video recording services claim to feature editing facilities, but from what we've seen so far, none of them allow you to edit your response videos from within the app.
In this way, you don't need additional software to edit or fix movies in between — alter and dress them up here, and then they're ready to be used wherever you want to post them.
Read More: 5 Best Features of Remote Video Recording Software
Obtain the Best Remote Online Video Recording Service Available
For seamless and effective video gathering, robust yet easy video editing, a wide range of integration options, and transparent price options, Vidmonials is the service for you.
For our marketing, we launched Vidmonials because we wanted to improve the video-recording process. If you're anything like us, you'll love it!