Wondering how and why the video testimonial feature of Vidmonials helps to make it a priority for the users of its industry? Also, are you looking to develop a competitive advantage over others inspired by Vidmonials'? Then read this article below and find out:
What is an example of a competitive edge?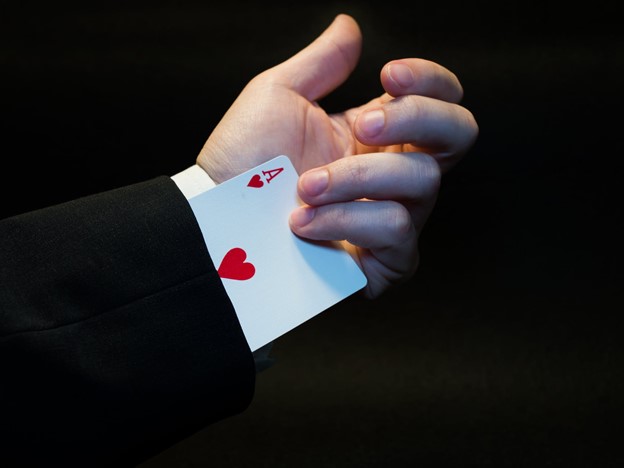 The video testimonial feature of Vidmonials gives it an advantage over its competitors and is a perfect example of a competitive edge.
What gives Vidmonials a competitive edge is the ability of its video testimonial feature to win new customers for a company by leveraging the existing ones.
This feature gives a business the ability to share the help its service is providing to its existing clients. It also enables it to share the help its prospective clients can get. However, Vidmonials makes sharing the utility of a business in a better light.
By promoting itself better through this feature, a business is able to garner the attraction of a large number of its targeted audience along with the general ones.
The reason why Vidmonials using its video testimonial feature helps a business score new clients is its understanding of the fact that a business' current clients' opinion can persuade the potential clients better than any marketing strategy and approach.
It understands that for a business, the outlook that its clients have for it can be leveraged better than any marketing tool. Therefore, it allows a business to maximize its happy and satisfied clients by making them its face and voice.
Market your business with validation
Today, a business belonging to any industry and domain markets itself (this is the importance that marketing a business holds today). However, not every business is able to perform marketing with validation. That is, very few businesses are able to prove their marketing claims.
Vidmonials, however, using its video testimonial feature, lets a business perform marketing with a rather proof. It lets you create the success stories of your clients with the highest satisfaction levels, where they can narrate their before and after experiences after acquiring your services.
In this way, a business market itself not through the words of its mouths but the validation and acknowledgment of its clients. And what better way of promoting a business could be than the promotion of its own customers.
It makes a business more searchable.
Another benefit that this feature of Vidmonials brings is that it makes it easier for a business to be searched.
The reason why it makes your business more searchable is that when it comes to achieving a better SEO ranking, then videos have their place second to none. So, when a business uses video-based testimonials on its website, the results that it brings are ideal.
Increases number of sales and customers
Customers have a tendency to make a purchase from a business after watching a detailed video about its use and functionality. Did you know that? Well, if you did not, now you know.
So, when a business uses the explainer videos of its product or service, along with the testimonials of its customers, it can get the desired results in the form of increased sales and more customers.
What is a competitive edge strategy?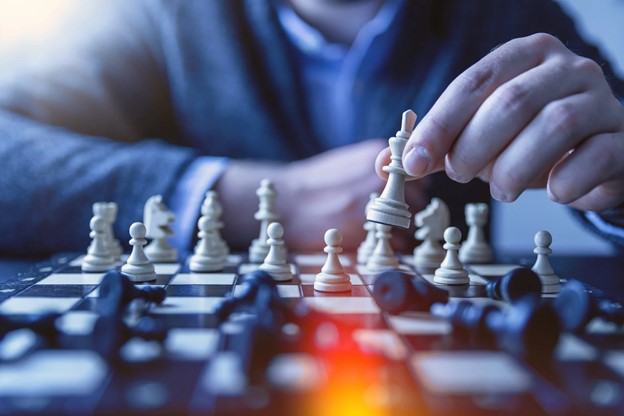 A competitive edge strategy is an approach that a business adopts in order to give its current and prospective customers and the target audience an exclusive feature. This exclusivity helps a company to become the first preference in its industry.
Competitive edge strategy of Vidmonials
Make requests easier and quicker.
A business can request a video testimonial to as many clients as it wants. Not only that, but you can send requests to every client all at once. Thus, with it, the need to request every customer individually is eliminated.
In addition to this, requests can be made using QR codes, emails, or directly from the user portals. And this adds to the efficiency of Vidmonials' video testimonial feature.
It makes it easy to collect and manage video testimonials.
The feature of video testimonials makes a repository against all your videos. Thus, the videos that you receive are collected automatically in a single place, which also makes it convenient for you to manage them.
With all your videos stored in a single place, it enables you to go through all your received videos easily. And this makes it easy to find and use the required video.
Last but not least, the users of Vidmonials are authorized to reject a video they may consider as unhelpful. Such is the extent to which a business can benefit from this feature, and this gives Vidmonials a competitive edge over others.
It makes your social media marketing robust.
With this feature also comes the ability to share your videos. And this enables a business to make use of any video testimonial and share it on any social media platform.
In addition to the social media platforms, you can also share videos on video streaming platforms such as Youtube.
All this helps a company to better and efficiently market its business on various video and social platforms, leading to stronger social media marketing.
It makes a business website authentic.
Validating the utility and efficacy of your service through the testimonials of your customers is a great way to prove the value of your business. However, what if you want, or require, to further authenticate your business? Gets you in a situation, right?
The video testimonial aspect of Vidmonials to help you further the credibility of your business' help comes with the ability to provide trust seals and video widgets. Thus, a business can use them to further the authenticity of its website.
Conclusion: What gives a company a competitive edge?
What gives a company a competitive edge is its ability to offer a part of its functionality that is not offered by its competitors in the industry.
Essentially, giving people a little extra, besides the basic features, goes a long way in getting an advantage over other businesses.
The 'little extra' in the case of Vidmonials is its video testimonial feature that it provides besides the basic functionality of online video recordings. Follow us on Facebook and Twitter for social media engagments.