Record Video testimonials from satisfied customers are the best kind of advertising for your business. In these videos, real people talk about genuine problems that you helped them solve with your expertise.
More so, they're the most critical piece of content in your marketing strategy. As a result, it's impossible to ignore them.
Video testimonials are the most effective content marketing approach, according to 89% of marketers.
To emphasize your services or highlight specific clients and sectors you've worked with, record video testimonials.
To begin with, we'll examine the value of video testimonials, how to use Vidmonials to record video testimonials and Vidmonials' key features.
Increase Your Credibility and Trustworthiness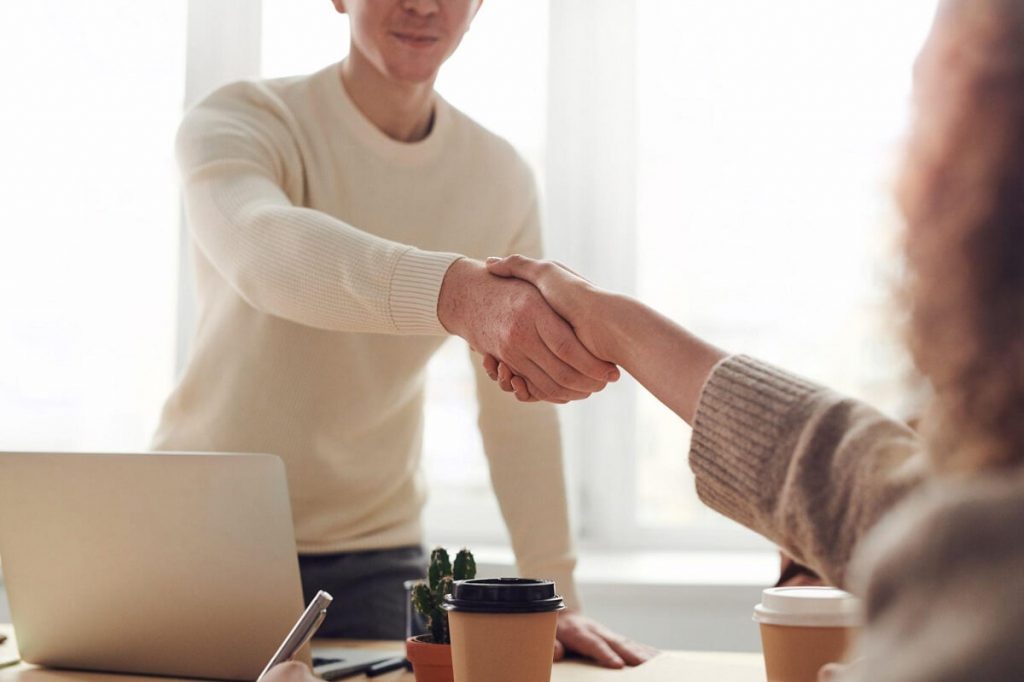 Video testimonials have the greatest impact on your company's reputation because of the trust and credibility they foster.
As far as marketers are concerned, there is no contest: word-of-mouth is the most effective advertising medium. We have a deep-seated psychological inclination toward trusting the advice of individuals we know, and it appeals to that bias.
Testimonials substantiate the claims made in the content. They take advantage of our predisposition to believe other customers' reviews while making purchases.
Humanize Your Brand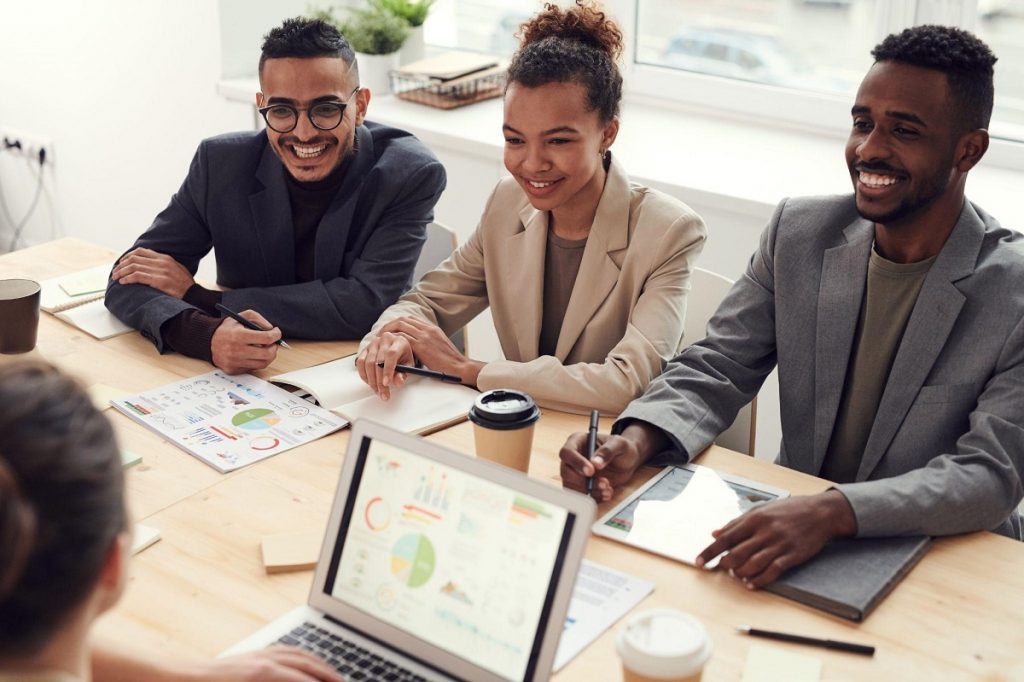 Developing a personal connection with customers is the most complicated hurdle firms face.
Most websites feature a static page that shows a list of goods and services and their costs. Others include an area for customer testimonials but do not include the client's biography or image.
These are phone strategies for getting people's attention.
Video testimonials, on the other hand, give your items a human face.
It has a good effect on the consumer's psyche when they see and hear how others benefit from the wide range of items offered by your firm.
In addition, it gives them confidence that your organization has the best solution to satisfy their requirements.
How to Use Vidmonials to Record Video Testimonials
Follow these easy steps to record video testimonials using Vidmonials.
➢ Sender
Send Feedback Request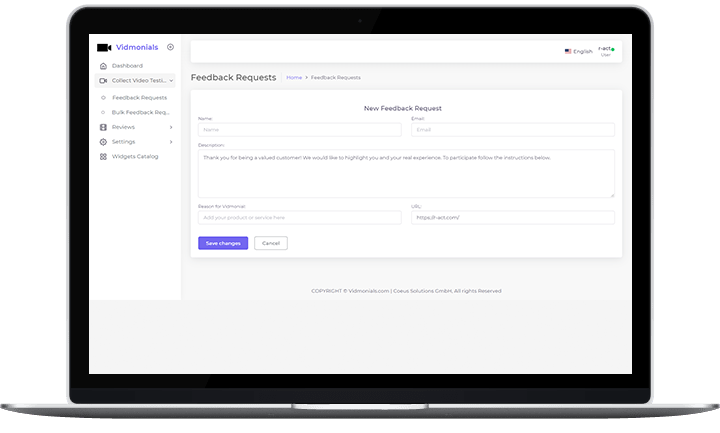 Open the collect video testimonial option from the Vidmonials menu. You will get two options, first for individual review requests and the second for bulk feedback requests.
Click on your desired option, add relevant details, and there you go. The requests are now on their way to your worthy customers' mailbox.
But wait,
Options such as email, QR code, and Vidmonials automatic system are available for sending requests to record video testimonials.
➢ Receiver
Record Video Testimonial
Vidmonials ensures a hassle-free user interface with its most convenient mode to record video testimonials.
Alright, now that the reviewer has received the Vidmonials feedback request, what's next? How to record a video testimonial? How to proceed?
Well, open the request. You will see an options record review. Just click on the icon and start recording your review by allowing access to your camera and mic. You can record video using both your mobile and laptop.
And this is it. Finish your feedback and, your job is done here. Isn't it simple and smooth?
Now, let's see what other cool services and features Vidmonials provide to its customers.
Read More: Get High-Quality Testimonials with Best Video Review Software
Reviews Library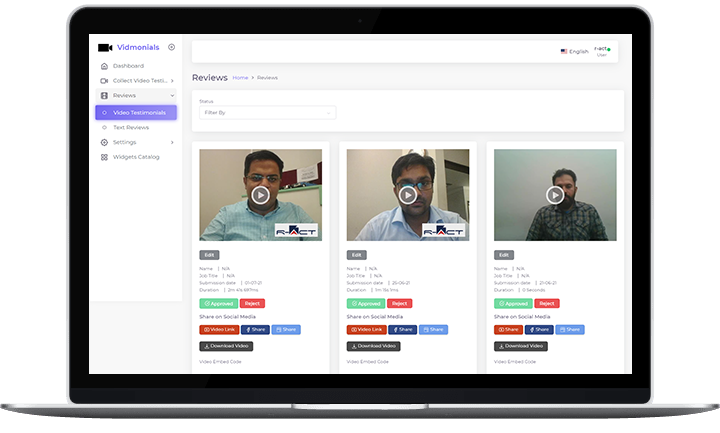 Vidmonials provides its clients with a powerful library to store video testimonials. You can explore your library that gives all the details about the sender.
Moreover, you can download these videos or directly share them on social media platforms.
Video Widgets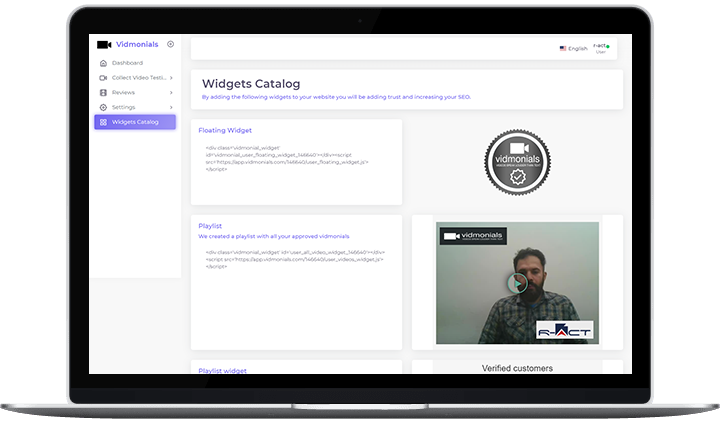 Vidmonials comes with two different types of embeddable video widgets that you can display on your websites. These widgets help you to showcase your brand's authenticity.
These are a floating trust seal of Vidmonials and a playlist widget with all the video testimonials received by your business.
Key Features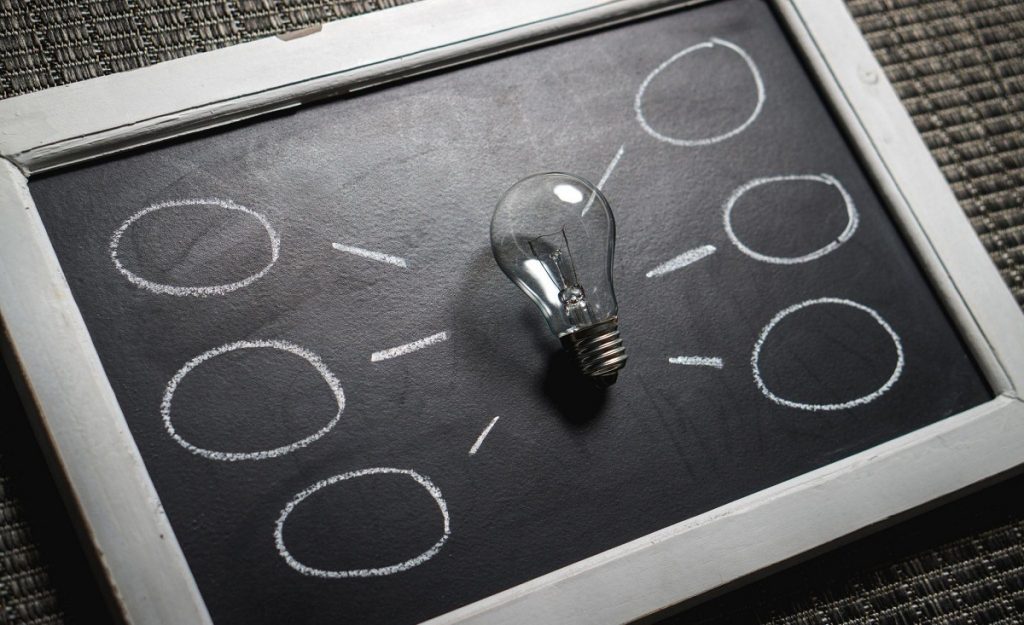 Vidmonials has some impressive features, so let's check them out.
1. Instinctively Reactive
The platform as a whole has been built to ensure that you experience no delays or problems.
2. UI that's Simple to Use
Each option on Vidmonials has been carefully developed to make browsing as stress-free and enjoyable as possible for the user.
3. Reporting and Analysis as a Tool
It's easy to see where your firm is gaining traction and where you need to put in more work. The Vidmonials software keeps tabs on customers' emotions in real-time.
4. Anti-Malware Protection Measures
We assist our clients in avoiding unfavorable online feedback. We also allow them to handle client problems before they go viral on the internet.
5. Control of the Operational Process
Our platform conforms with all local rules and offers our clients data protection, local hosting, and anonymization support.
6. Real-Time Support Throughout the Day and Night
A dedicated support team is accessible 24/7 to help with any issues that may arise, whether they are caused by your clients or the platform itself.
Conclusion
You can employ a wide range of video types in your video marketing strategy.
In terms of ROI, video testimonials far outweigh any other form of advertising. Because video testimonials are uncommon on other websites, you might have overlooked this new kind of marketing.
Customers love to see themselves in your videos, and it's a great way to humanize your brand.
Moreover, with Vidmonials' remarkable features and services, things are easy to manage and control now. So, what's stopping you to take your first step for the ultimate success of your business?
Schedule a demo with Vidmonials product experts!