Podcasters, content creators, and business owners recognize the importance of video content in their marketing strategies.
It's priceless to create professional-looking videos from the convenience of your own home.
Using videos to engage your audience while reinforcing your other marketing materials will immediately boost your online visibility.
You can rapidly harness the power of video with a remote video recording studio like Vidmonials.
In addition, you may use our platform to record your screen, stream, and share other media.
Vidmonials is a great way to get started with video content if you haven't already.
Now is the time to act!
Is it possible to record a video remotely?
A remote video recording studio is exactly what it sounds like: a place where video footage may be recorded and processed.
Vidmonials, a remote video recording program, can help you create visual content that does you justice.
You can record from numerous sources at once and from your computer screen.
The Advantages of Using a Remote Video Recording Studio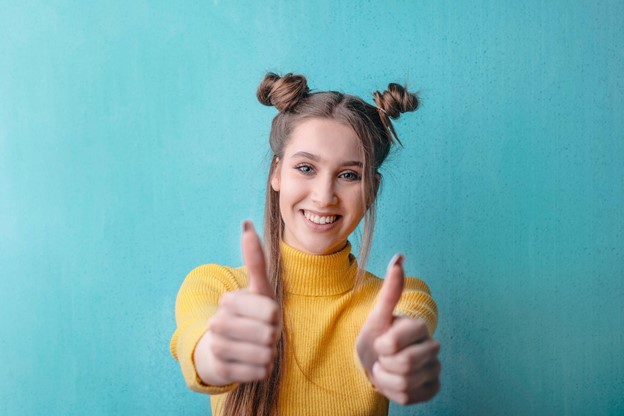 1. Boost the Pace of Your Workday
Adding a remote video recording studio to your setup will speed up the process of recording and save you time.
If you now record straight to your camera's S.D. card and then transfer the film to your P.C. for editing, Vidmonials can save you time.
2. Include Visual Stuff to Go Along With Your Audio
Adding visual components to your material will improve its production value and provide more to your audience.
When you use video recording software like Vidmonials, you can experience all the benefits of video without putting in any extra effort.
3. Connecting with Your Audience
You'll be able to connect with your audience more effectively if you use visual content.
As a result of incorporating visual hints, your content will be more engaging and 'human,' and you'll be able to add additional context.
4. Document Numerous Sources
Multiple sources can be recorded simultaneously in most remote video recording studios.
Using this feature, you can record your voice while simultaneously viewing and sharing your screen.
For those who want to take things a step further, Vidmonials lets you record multiple distant guests at the same time in high definition.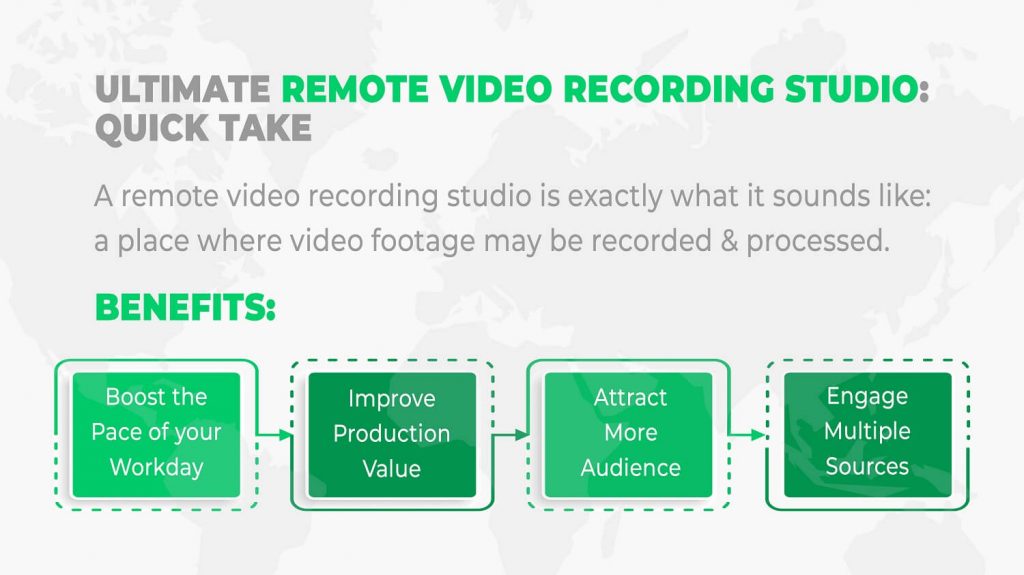 How Can I Use My Laptop to Record Videos from the Internet?
With Vidmonials.com
To make your life easier, Vidmonials was created. Whether you're doing an interview with a distant guest or recording a solo show, we've got you covered.
Use your browser to record whatever you want
There is no need to download anything to get started with Vidmonials, as the service is browser-based. As a result, Vidmonials can be used on any operating system.
In addition, Vidmonials requires the host to register. It's as simple as inviting your guests to follow the link, and they'll be in your online recording studio in no time.
Multiple sources should be recorded simultaneously
Vidmonials allow you to record everything, not just yourself or your screen. Anywhere they are, you can record several remote guests. Audio and video tracks for each guest are captured locally so that you have complete control over the post-production process. ‍
That's not all, either. Using the fully integrated Material Board, you can share media during a recording session, and it will be captured as a distinct track.
Screen recordings can be shared in real-time
During your video, you may easily share your screen using Vidmonials. You can share your complete screen or just a specific app window or Google Chrome tab.
Sharing your screen and audio is an option, as well.
As a result of this feature, you can play around with any screen shares during post-production editing.
Our guide to the finest remote video recording software will show you why Vidmonials is the best.
Can I record the video I'm watching on the computer?
Absolutely. Even though there are numerous time-consuming methods for capturing your screen, Vidmonials allows you to capture screen sharing in real-time.
Using Vidmonials, how can I record my screen?
Start your recording session in your remote video recording studio.
Wait for your visitors to join your session using the invite link before you begin recording.
You'll see a screen button at the bottom of your screen after you start recording.
To begin your screen share, click that icon.
Sharing a single application window or a Chrome tab is as simple as clicking a button.
They are instantly converted and stored in your dashboard when you start recording screen sharing.
What is the Greatest iPhone Remote Video Recorder App?
It's liberating to be able to record from your iPhone since you never know when you'll need it.
Using the Vidmonials iOS app, you may register whenever and wherever you want.
Using the Vidmonials app, you may capture high-quality video and audio while on the go using your iPhone.
Which Remote Video Recording Studio is Best?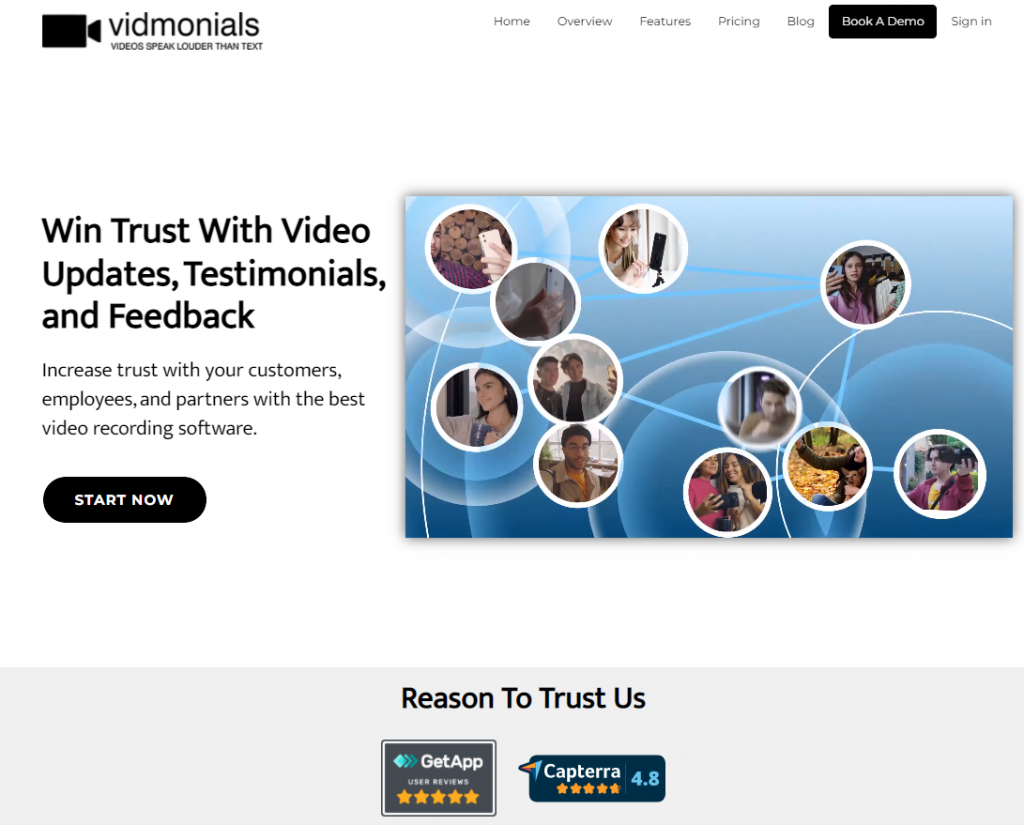 Vidmonials is the best video recording studio on the market, even with many other options.
It's an all-around winner because of its extensive feature set and built-in capacity to record each participant in high quality regardless of their internet connection.
Testimonials on the web
There is no need for an internet connection to record locally. Vidmonials capture each individual's voice in full H.D. on-site. Your final recording will be unaffected if your or your participant's internet connection is weak or inconsistent.
Take a recording from any location on the planet
For remote recording, Vidmonials was designed. Multiple remote visitors can be recorded from anywhere globally, and the video will always be in full H.D.
Affordable
Both free and premium options are available for Vidmonials' complete feature set because high-quality recording shouldn't be prohibitively expensive.
Transcriptions
Transcribing your recording into text is easy with Vidmonials because it does it for you automatically. Transcripts are a priceless tool for expanding the reach and utility of your material. Once you've completed recording, open your Magic Editor, which will generate your transcription.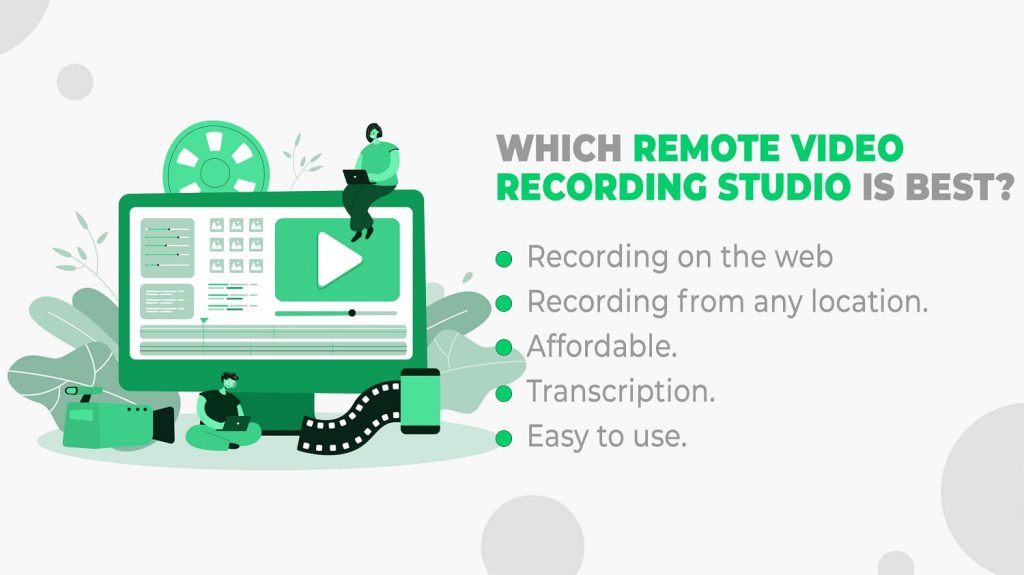 Other Video Recording Softwares
A wide range of video recording applications is accessible, each with its own unique set of capabilities. Here are a few more viable alternatives:
Speaker Studio
As a podcasting program and app, Spreader Studio claims to be the best. Unfortunately, Spreaker doesn't have all of the features you need if you want to shoot video. You'll need to use Skype to connect with them to record a video. As a result, even with a strong internet connection, your video will be vulnerable.
Zoom
Zoom is a well-known brand that most people recognize. Because of this, it's attractive to content makers who don't want to deal with any hassles or red tape. Zoom's video recording capabilities are hampered because it requires a robust and stable internet connection. In addition, the entire recording will be recorded onto a single track, limiting your editing options in the future.
QuickTime X
To record your device's camera or screen, use QuickTime, pre-installed on all Apple devices. Because of this, you can't record with remote visitors using QuickTime by itself. While on a Zoom or Skype session, ask all of your participants if they'd like to record themselves locally using QuickTime. After that, you'll receive a recording file from each of them. If you ask us, it's a bit of a hassle.
Call Recorder by Ecamm
The Ecamm Call Recorder is meant to make recording Skype calls more simple. All of your Skype video and audio calls are saved on your Mac for future reference. As far as we're concerned, this is an excellent answer to a longstanding issue. Thanks to software like Vidmonials, you no longer have to use Skype's built-in video-recording feature to record your video chats.
Vidyard
Vidyard is aimed at remote salesmen who want to add visuals to their presentations. Using Vidyard, you can create video messages that are uniquely yours. Vidyard is a free and easy-to-use video-sharing platform. You can record your screen or a video and send it to your customers right away. Vidyard doesn't presently support remote recording. Thus you won't be able to collaborate with remote participants using Vidyard.
Loom
Video and screen recording tool Loom is meant for fast communication rather than long-term video footage. With video messaging as a more personal way to connect with remote teams, it's targeted toward those groups. Video conferences (such as Zoom or Google Hangouts) can be recorded using Loom, but only the audio.
Camtasia
Camtasia is a video editor and screen recorder for Mac and Windows. Designed for simple video lessons and content, this is an easy-to-use tool. In theory, you could record your screen while on a Zoom call, although it's not designed for this purpose.
CamStudio
In addition to recording your screen, CamStudio is capable of capturing audio. Remote guests aren't welcome here, either. People who want to record themselves and their screens simultaneously will find this helpful.
Ezvid
Record your screen and audio with Ezvid. Additional functions include voice recording, face cam, voice synthesis, and sketching on the net. Unlike Vidmonials, it is not designed to record international calls. Therefore you won't be able to do so.
Ultimate Remote Video Recording Studio
This is a complex issue to answer because the answer is contingent on your objectives. Zoom is an excellent alternative if you need to record with remote visitors and don't want to deal with the headache of different recording files. Recording your phone call to a single track is simple, comfortable, and convenient.
The Loom Starter plan is a good option if you wish to record yourself and your screen for marketing, tutorials, or other communication needs.
For Mac, PC, and YouTube: the Best video-recording Software
Vidmonials have the answer to this age-old question for content creators. Because Vidmonials is browser-based, it may be used on any computer. Because it continually records in good video quality., you'll always look and sound your best when using it to record videos for YouTube. Plus, it's inexpensive, with monthly payments of as little as a few dollars.
Remote Video Recording Studio: 7 Best Practices to Create Killer Video Content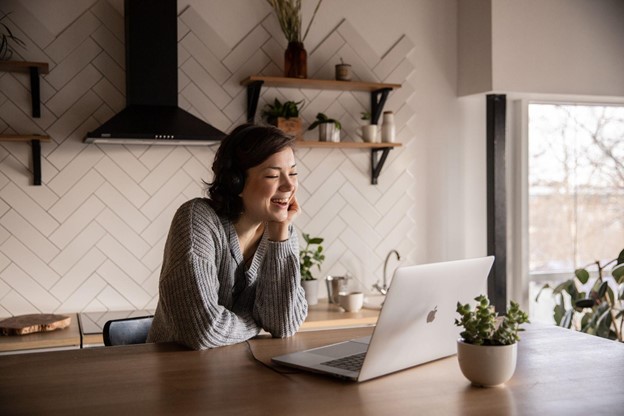 There can be no doubt about the value of video in content marketing. And the evidence for this point is mounting daily.
According to a 2020 survey on video marketing, more than 86% of consumers want to watch more video content.
The video landscape has evolved enormously, and brands are racing to capitalize on the opportunity.
Breakthroughs that were previously thought to be unattainable have been made possible thanks to advances in technology.
Competitiveness and commotion are at an all-time high.
As a result of the epidemic, many businesses and their employees are now forced to do much of their business via teleconferencing.
If you're going to utilize videos to promote your company, the best strategy is to keep up with the latest trends and match the ever-changing demands of your target audience.
As a result, your ROI will suffer, and your audience will drop.
Learn how to make professional-quality videos from the convenience of your own home in this guide.
1. Maintain your Setup
If you're a video producer, you know that the quality of your video shoot depends on the quality of your setup.
So, even if you're working from home, there are a few things to keep in mind.
The location of the filming is the first item to be considered.
Avoid places with a lot of traffic and background noise because you'll be at home most of the time.
The light source should also be considered: is it a synthetic or natural one?
Further consideration can then be given to aspects such as:
Your gear or tools
Remote video recording software
Camera
Microphones and loudspeakers
Setup of a desk
The way you position yourself in front of the camera is quite important.
A light source's position to your body
Internet Connectivity
2. Make a Video of Yourself Editing
In the absence of a live webinar or virtual event, record your videos for future use.
There are many reasons why you should edit your video.
Editing enables you to deliver your audience the best video.
Colors, music, and other visual elements can be added to your videos throughout the editing process to enhance their appeal.
It's also simple to turn them into a blog post or repackage and optimize your films for use on social media.
3. Add a Variety of Media to the Mix
Your videos can be more exciting and intuitive if you use a variety of assets, including animation, dynamic audio, stock pictures, and photography.
Your video will stand out from the crowd with the additional visual appeal provided by using various media.
Aside from that, animating figures that aren't possible to recreate in the real world or as complicated as videos are both less expensive and more straightforward.
Where there are no stock images or photographs to use, use previously untapped material to make your videos more dynamic and intriguing.
4. Engage in Virtual Meetings and Interviews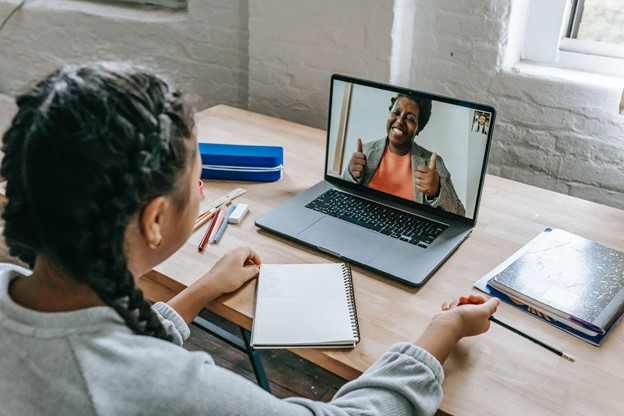 Because of their ability to both show and tell, videos have an advantage in disseminating information.
Adding interviews and virtual meetings with thought leaders to the mix can give your content a more diverse perspective.
Avoid lengthy interviews and stick to a time limit, such as 45 minutes, while doing so.
In addition, be sure to make questions available ahead of time so that viewers are aware of the topics you intend to touch on.
5. Use Videos Created by Others
User-generated content (UGC) is a great way to engage your audience, tell a more compelling tale, and humanize your company.
Because of this, they're an excellent approach to conveying an organization's values.
When you don't have a lot of money, you can use user-generated content or films.
With user-generated videos, there are two things you can do to contribute.
One of the most important things you can do is focus on a topic that may impact your business.
Secondly, get your friends and family to send in videos.
6. Test your Recording
Another critical component of video creation is examining your test shots.
This stage assists in identifying areas in need of improvement.
You and your coworkers can review a brief video recording and decide where adjustments need to be made.
Changing your webcam or microphone's position are two apparent changes you can make.
7. Make Sure your Films are Accessible to Everyone
Being inclusive and diverse in our work becomes increasingly important as our globe becomes a smaller, global community.
This means that brands must be the first to embrace diversity and inclusion.
To make your video accessible to everyone, here are a few pointers:
CAPTIONS
For those who are hard of hearing, captions help make your videos more accessible to those who want to watch videos without sound or don't understand the speaker's language.
EXPAND THE SCOPE OF YOUR GUEST SPEAKERS
If you're planning an interview, meeting, or virtual event, include speakers from various backgrounds.
Conclusion
The idea of filming and editing videos from afar sounds weird and challenging to implement. There is a chance, however.
When you have a limited budget and can't meet your film crew or performers face-to-face, the benefits of remote video production are evident.
Your remote video production process will benefit from elements like upgrading your setup, including mixed media, and aiming for inclusivity in your videos to generate videos that can break through the clutter and outshine the competition.
Reach out to us at Vidmonials and experience the ultimate remote video recording studio.
F.A.Q. on Remote Video Recording Studio
Most YouTubers record their videos using what?
Each YouTuber's recording process and equipment will be unique. So there's no single recommendation that we can provide you. Many YouTubers use a camera and external microphone to film their videos. Afterward, they'll use software like Final Cut Pro to edit the footage on their computer. ‍
YouTubers that want to share their screen and record with remote guests will prefer Vidmonials, a remote video recording studio.
What's the finest video-recording software for newbies out there??
When it comes to using, Vidmonials has been made simple and intuitive. Recording and creating are what you're best at, so there's no need to learn how to use them. The rest will be taken care of by Vidmonials.
What's the most popular tool for screen capture on YouTube?
This is a highly personal question, as the answer will depend on the preferences of individual YouTubers. Some YouTubers can use QuickTime or Windows Game Bar to record their screen. Another option is to utilize a program like Vidmonials that allows you to record your screen and broadcast it live to the world.
Can my laptop record a live stream?
Absolutely. Vidmonials makes it incredibly simple to stream live. You can stream on YouTube, Facebook, LinkedIn, Twitter, Twitch, and various other social media platforms.
To capture video on the internet, what do I need to do?
It's a cinch to do. Vidmonials is a great resource. Create an account and begin recording as soon as you've opened a web browser. It's that simple, we promise.