The online video recording tools are all over the web. But amongst them are few that best meet the needs of users. So, we bring you the best of such tools with their features outlined.
What is the best software for video recording?
For the users to determine which online video recorder they can find best, we list the advantages and drawbacks of online video recording tools in 2022 below:
Vidmonials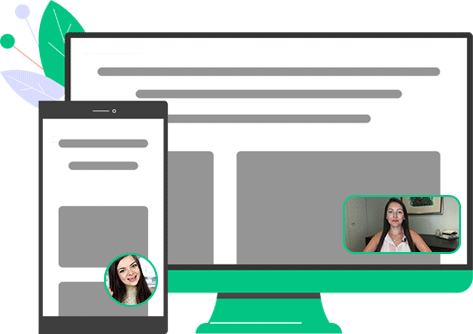 The first tool on our list is Vidmonials. It is one of the new online video recording tools. Nevertheless, thanks to its multifaceted features and universal functionality, it has earned for itself quite a name in such a short period.
Vidmonials is, without a doubt, one of the best online video recording tools. But declaring it only as an online video recorder will hugely underemphasize its all-inclusive usability and its capability to cater to different businesses altogether.
Nevertheless, as for the features of Vidmonials in terms of video recording online:
While every feature of this tool is equally helpful, the one that allows a business to add and use its logo in the recorded videos stands the best. It helps a business to market itself better.
It comes with one of the easy-to-use interfaces that enables users to record and share their videos with much ease.
It has its own storage space. Meaning that by using it, you do not require to upload your videos on any other storage platform as all the videos get saved automatically to its very platform.
Vidmonials come with the ability of real-time video recordings. And so, it allows its users to record videos that are being streamed online.
It also serves users in editing their videos with all the required functionalities. So, you could share the end result of your videos across various social media and video streaming platforms.
Drawback:
While drawbacks are inevitable, this tool has its own, though not substantial.
The multi-functionality that makes it suitable for many businesses at the same time may bring confusion to the users since many of them are not accustomed to experiencing a platform that offers more than one primary functionality.
Read More: How Does Remote Video Recording Software Improve Your Work Efficiency?
Clipchamp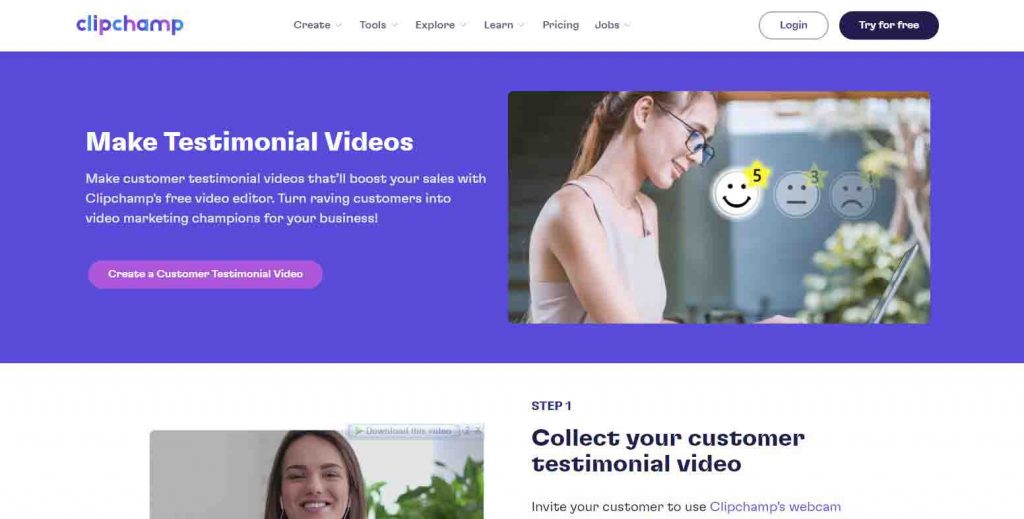 Clipchamp is one of those online video recording tools that you can consider using in the year 2022. But, first, let's discuss its significant features:
One of the prominent features of this tool is that users can edit their online recordings before rendering them.
This tool comes with an array of video editings: cropping, rotating, trimming. Furthermore, users are allowed to adjust the brightness, contrast, and saturation of their videos recorded online.
A feature of Clipchamp that users find the most helpful is its ability to provide stock videos and footage in addition to various video templates.
This tool allows users to perform online video recordings free for a five minutes timer. And this may encourage more users to opt for recording videos online.
Drawback
Clipchamp, no doubt, is quite a helpful online video recording tool. That said, its video editing features provide very much basic editing functionality. In addition, for users to record videos for more than five minutes, they are required to purchase its premium version, which may make some users back off.
Webcamera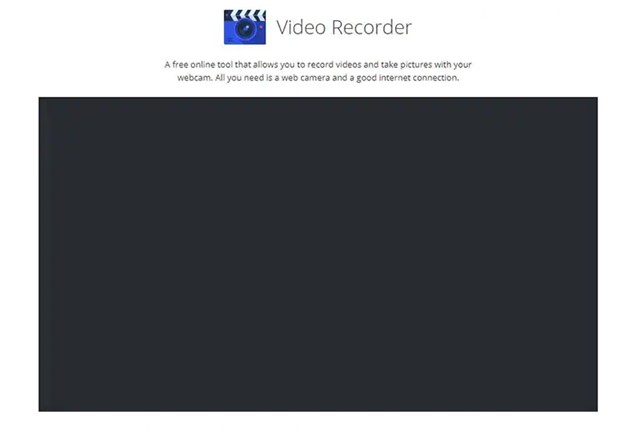 Webcamera is also one of the best online video recording tools in 2022. It comes with the following prominent features:
It facilitates its users in the online video recordings by allowing them to perform their recordings using any browser of their choice.
Many tools (including the well-known ones) fail when it comes to relatively lengthy videos. But, using this tool, you can record lengthier videos and save them on storage platforms such as DropBox and Google Drive. Also, you can save your videos on your device as well.
It comes with such a user interface that users with limited computer skills find highly convenient.
Using this tool, users can perform file processing fairly fast.
A significant of its features is adjusting the sound volume of a video by reducing the levels of echo effects to the desired or suitable point.
Drawback
Yes, Webcamera is a decent online camera recorder. However, one should be considerate of the fact that its video editing capabilities are not highlighted as much as its other features.
Veed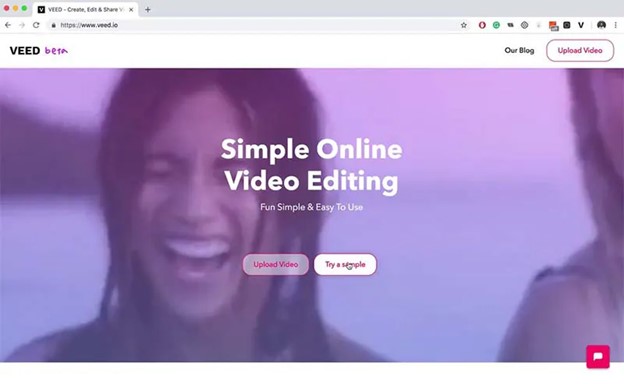 Veed is one of the most familiar online video recording tools. However, its use is essential for sales videos, where performing online video recording is required. And as for its features, they are as under:
You can perform online video recording by making use of different combinations of screens.
It offers various layouts for your video recordings. Therefore, either you can perform two different recordings (screen or cam video recordings, for instance ) on top of one another or side by side. However, any other layout as offered by Veed can also be made use of.
This tool does not put restrictions on the number of free videos to be made by a user.
One of its features for the users is to retake a recording. So, while performing an online recording, users can start a video recording from scratch by using the restart button.
The editing feature of this tool is quite robust. It gives users these editing abilities: add subtitles/ audio/ images, scene cutting, etc.
Drawback
There is no denial in that Veed is one of the most comprehensive tools you may want to use in 2022. However, it has its own shortcomings.
The retake feature of this tool can be helpful. However, when a user is made to start their video recording from the very beginning, it can be quite frustrating. Thus, users may prefer some other tool over it.
Conclusion:
It is difficult declaring one as the best among the online video recording tools that this article discusses. And, yet, we consider Vidmonials as the best because of the fact that it comes along with multi-primary features. Basically, the utilization of Vidmonials does not limit to video recording.
Vidmonials can also be utilized in performing real-time video recordings of screens and webcams. Moreover, it has such an advantage of use that is not limited to a specific industry and, therefore, different businesses benefit from its platform at the same time.
Not sure about the efficacy of Vidmonials yet? Book a demo to be sure of the details.