Working from home wasn't a common practice not long ago.
Only a select few were able to use the conveniences of working from home, and only if their jobs allowed it.
The number of people working from home has risen at a 10 percent annual rate from the previous decade, even before the outbreak.
COVID, on the other hand, ushered in a new era of remote employment.
Because of the pandemic's impact on economies worldwide, which resulted in obligatory stay-at-home orders on six continents, businesses were obliged to go digital, frequently with only a few hours or days' notice.
A new generation of business leaders now sees this crisis as the tipping point for organizations to fully embrace remote working.
For firms and people who had never worked from home before, this move from the office to the home office has not been without difficulties.
Even while most businesses have had plenty of time to prepare, there are still steps that companies can take to make remote working more convenient and effective for everyone.
First, let's talk about the drawbacks of working from home and how remote video recording software might help alleviate those drawbacks.
The Difficulties of Working from Home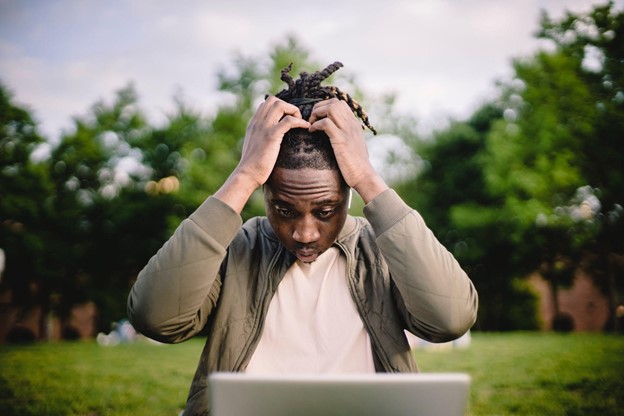 Even if your firm has a long-term goal of implementing remote working, the transition time can be challenging for everyone concerned.
Among your employees, you may encounter the following difficulties:
1. Keeping in Touch
There are several ways in which remote working improves employee communication.
Digital workplace communication tools such as video conferencing and project-specific threads have made this possible.
Those who work from home may worry that they are missing out on the social interactions that are a part of working in a collaborative environment.
According to research, many nonverbal aspects of face-to-face communication are critical for establishing trust and transmitting an emotion.
According to one study, nonverbal communication accounts for 93% of all conversations.
When it comes to business talks, research by Harvard and the University of Chicago revealed that shaking hands with the individuals involved led to better outcomes.
While some employees who work from home may feel as if they are constantly connected, others may feel as if they are disconnected.
It isn't easy to distinguish between job and home life when both occur in the same place.
Emails, instant messages, and other forms of contact that arrive at all hours of the day and night can cause tension and exhaustion.
2. Effectively Working Together
Learning new communication techniques can hinder a distant team's ability to collaborate effectively.
Working with a remote team can be difficult because of the three forms of distance that must be overcome: physical, operational, and affinity.
Physical and functional spaces are utilized to describe the distance between team members regarding team size and capabilities.
Values and trust are closely linked to the degree of affinity between two people.
When separated by these three forms of distance, employees may find collaborating on projects more difficult than usual.
The correct systems and standards can help, and we'll get into that in a second.
3. Obtaining the Correct Facts and Figures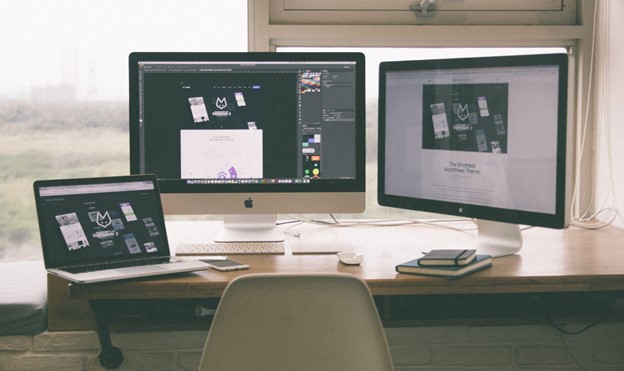 A virtual workspace has the advantage of centralizing all of your company's data, papers, and communications.
To make matters worse, employees may have to filter through ever-increasing amounts of data as the company expands and adds new information daily.
You need to figure out how to ensure that your remote workers find the information they need.
It all comes down to creating governance policies early in the development phase.
These procedures will ensure that all new material is added systematically so that anyone who needs it may find it again.
4. Keeping Things Safe
Data and information unique to your firm are its most valuable asset.
As long as your firm has a physical location, it is easy to keep confidential information within the office walls.
This information is exposed to the outside world, restricting your ability to govern the devices that your remote employees use.
In remote working tools, security is one of the most critical considerations.
There should be procedures for employees who work from home, especially when they frequently leave the home office and use public transportation, cafes, or coworking spaces for their job.
Now that we have a better grasp of the difficulties associated with remote work, we can turn our attention to possible solutions.
To make remote working more successful, here's the first thing you can do right away:
Invest in the Correct Equipment (Such as Vidmonials)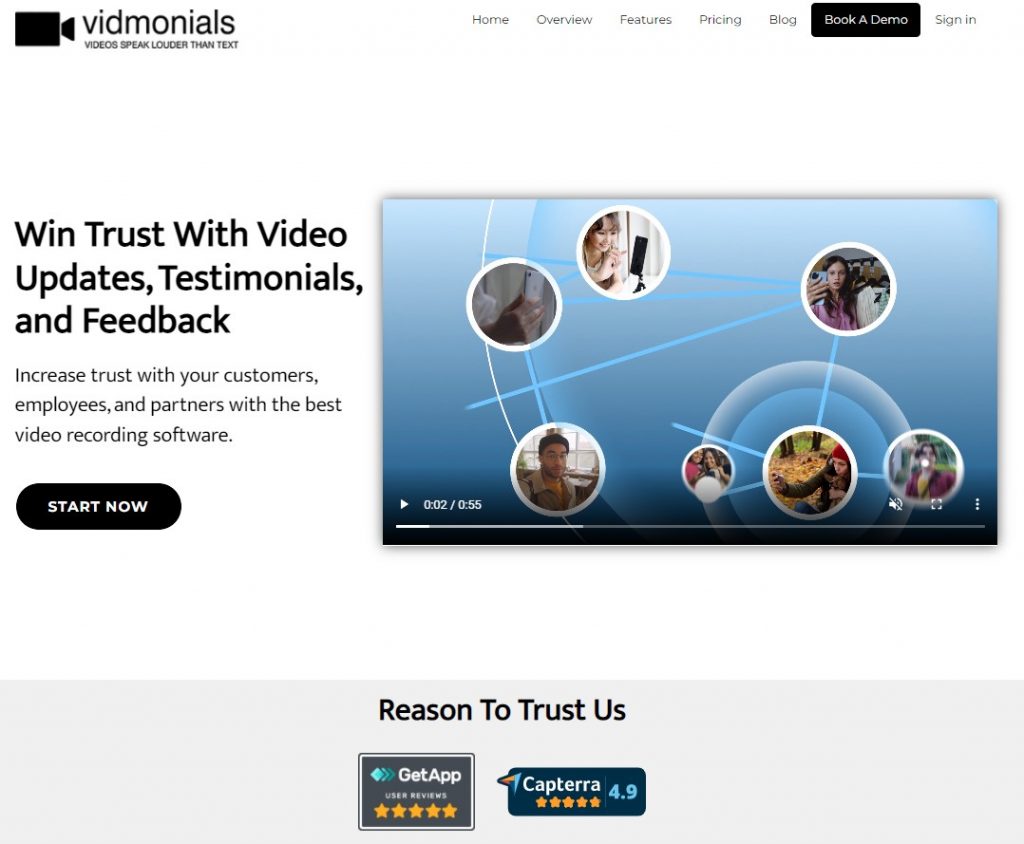 When it comes to overcoming the difficulties of working from home, your best ally is a collection of remote working tools.
Even employees with no IT training may easily manage communication, collaboration, and security with the correct tools.
Thanks to Vidmonials, your team may interact now, by instant message, voice or video call, and even directly on multiple forums. 
As a result, you'll be able to choose the most effective method of communication in each situation.
There are many advantages to conducting things through video, including the ability for participants to see and hear each other in real-time.
There are a number of remote video recording software alternatives available with Vidmonials that include e-commerce, job application video recording for potential hires, and more.
Before wrapping up, let's answer a few crucial questions about the remote video recording software.
How do you record a remote video interview?
Using software like Vidmonials, which can be accessed virtually anywhere, is the simplest way to record a remote video interview today.
Following a few simple steps, you'll arrive at the recording page. Next, you'll be able to use your phone's camera or the camera on your laptop to record your interview.
Your interview is ready to go now. If you want to share your video interview on a particular social media network, Vidmonials lets you do so directly from Vidmonials.
Read More: Top 5 Remote Video Recording Software in 2022
Wrap Up
With remote working becoming more common, we have one final piece of advice: communicate.
Ask your employees how their work from home experience is regularly going. Gather comments and adopt new policies depending on the suggestions you receive.
Remote working is all about putting the employee first at the end of the day. The success of your work-from-home program is strongly related to the level of employee happiness.
Having the correct tools such as Vidmonials and structure in place will allow your team to communicate and work more effectively.
Book a demo now with Vidmonials product experts to learn and avail of our services.