Looking for Testimonial video examples? The use of video on a website boosts organic search traffic by 57%. If a website contains video, it is 53 times more likely to appear on Google's main page.
59% of executives prefer to watch a testimonial video examples over reading text, while 72% of customers prefer to learn about a product or service through video. 85% of customers want brands to produce more video content.
Customers who speak up in the form of testimonial films help businesses attract visitors and turn them into leads. The number of satisfied clients and their success stories is extremely impressive.
According to growing demand tell audiences how amazing a brand is in a creative and persuasive way in a fantastic testimonial video. They are designed to foster trust between target audiences and brands, as well as to move customers beyond sales funnel, making them a highly successful marketing tool.
The following are some of the potential benefits of a video testimonial:
Endorse a person's reputation and field of expertise.
Build trust quickly.
Add credibility to your marketing claims.
Attract new customers.
Differentiate yourself from the competition by increasing inquiries and potential leads.
We could discuss to you for the rest of the day about how to make a killer video testimonial. But we understand how the creative process works – and in some circumstances, nothing beats being inspired by other similar initiatives to help you visualize your goal. And, on occasion, the safest approach to learn something is to see how experts do it.
So, if you want to manage objectives and increase sales, now is the time to learn and build something new by analyzing what specialists do to reach their aims.
As a result, different software's compiled excellent customer testimonial video samples that may be used by both small and large businesses. You can utilize the testimonial video suggestions as a starting point.
A customer testimonial is simply a feedback from customer of your product or service offering their thoughts about your company. Customer testimonials come in a variety of formats, but the most prevalent are written and video testimonials. Video testimonials offer a layer of persuasion and personality to your message, making them ideal for persuading your audience to take action.
Authenticity is crucial in a video testimonial. To maximize the impact (and believability) of a customer's story, you should prioritize telling it in his or her own words. There are many compelling reasons to produce a client testimonial video for your business, but there is a right and incorrect way to do so. Still don't believe us?
Why do you need Testimonial Video Examples from customers?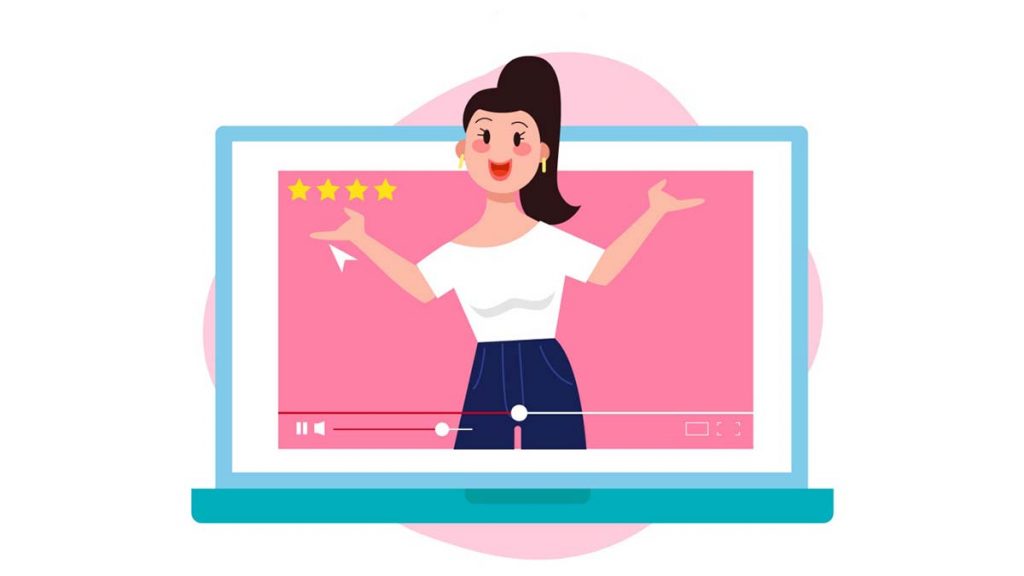 Customer testimonial videos are incredibly efficient at increasing sales, they might be difficult to construct at first because they are more detailed than a written evaluation.
A high-quality, professionally produced, and well-edited client testimonial video is essential. Everything must be perfect, from the writing to the sound and lighting.
You must also enlist the help of your customers, ensuring that they discuss the important features of your product or service and describe their experience in a way that is both engaging and honest.
Read More: 5 Ways Testimonials can Help in B2B Video Marketing
What makes a great video of a customer testimonial?
So, what's the technique to making a great customer testimonial video or Testimonial video examples? One that captivates visitors right away, persuades them that this is exactly what they've been seeking for, and encourages them to hit the "Buy Now" button?
A high-performing testimonial video has three crucial characteristics:
1. Emphasizes concrete outcomes and advantages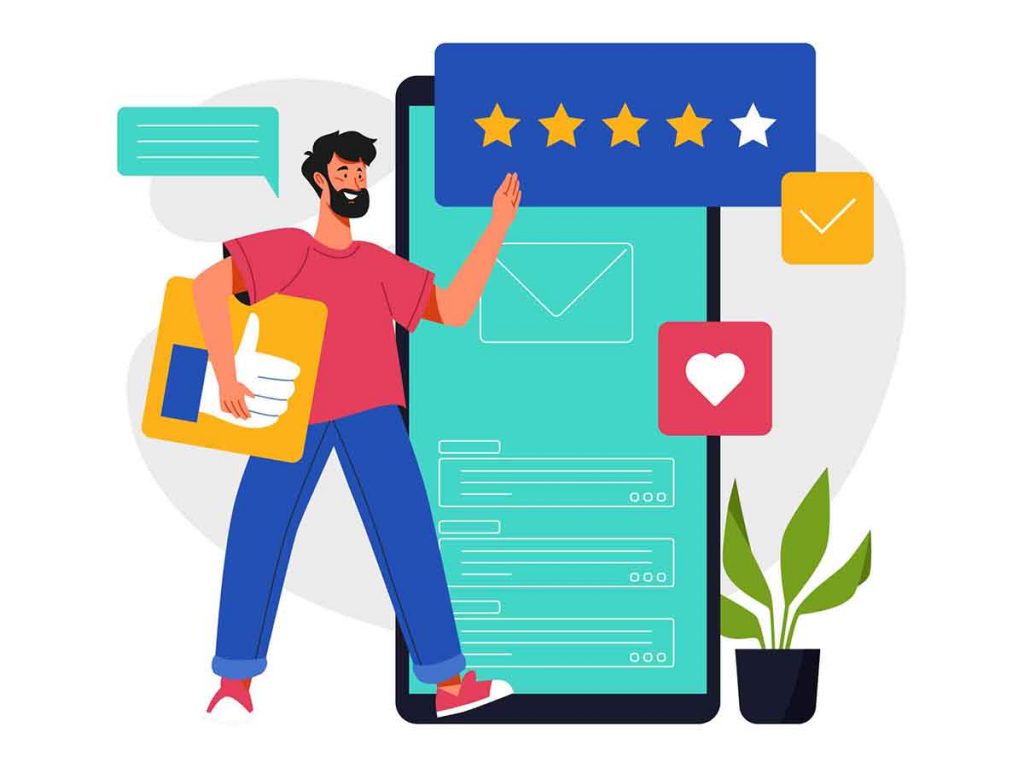 Specific results and quantitative statistics are highlighted in a high-converting customer testimonial video. Instead of features, it emphasizes benefits.
In today's highly competitive environment, a vague "it's a wonderful product" or a monologue outlining the numerous attributes of a brand won't cut it.
There are a lot of good services and products out there, but what makes yours stand out? What makes it superior than other brands? How does it cater to the specific requirements of your target audience?
It should clearly describe why the customer chose your product over that of your competitors. It should emphasize measurable outcomes that your audience can relate to and are looking for.
2. It appears and feels genuine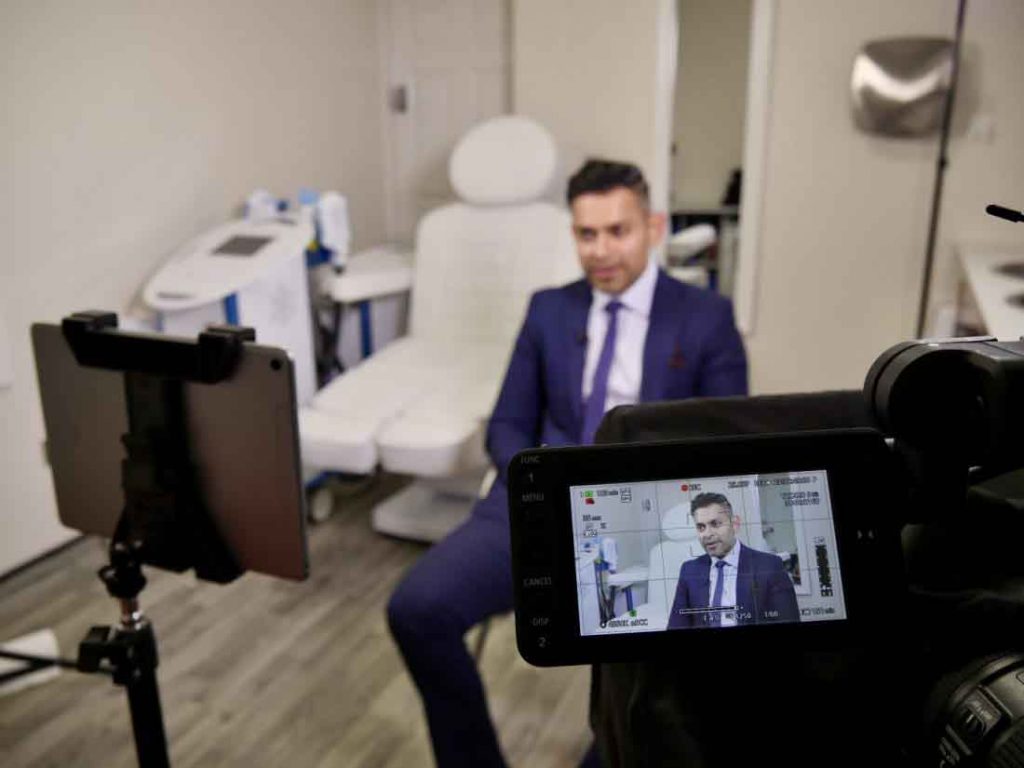 The authenticity of a customer testimonial video that generates conversions is crucial. After all, when it comes to picking which brands to admire and support, 86% of consumers feel authenticity is vital.
Consumers are astute, and they can easily spot bought and scripted suggestions. As a result, it's critical for brands to generate honest, genuine, and heartfelt customer testimonial videos.
3. Tells a compelling story
Emotions are what motivate people. A client testimonial video isn't an informational advertisement for your company; rather, it's a technique to earn your audience's trust.
This is where a compelling story comes into play.
According to Headstream study, individuals who like a brand story are 55% more likely to buy the product in the future, 44% more inclined to share the story, and 15% inclined to buy the product right now.
As a result, a successful customer testimonial film has a story and a flow to it, and it does not bore the audience. In fact, it catches their attention and establishes a close bond with them.
How do you make an excellent Testimonial Video Examples?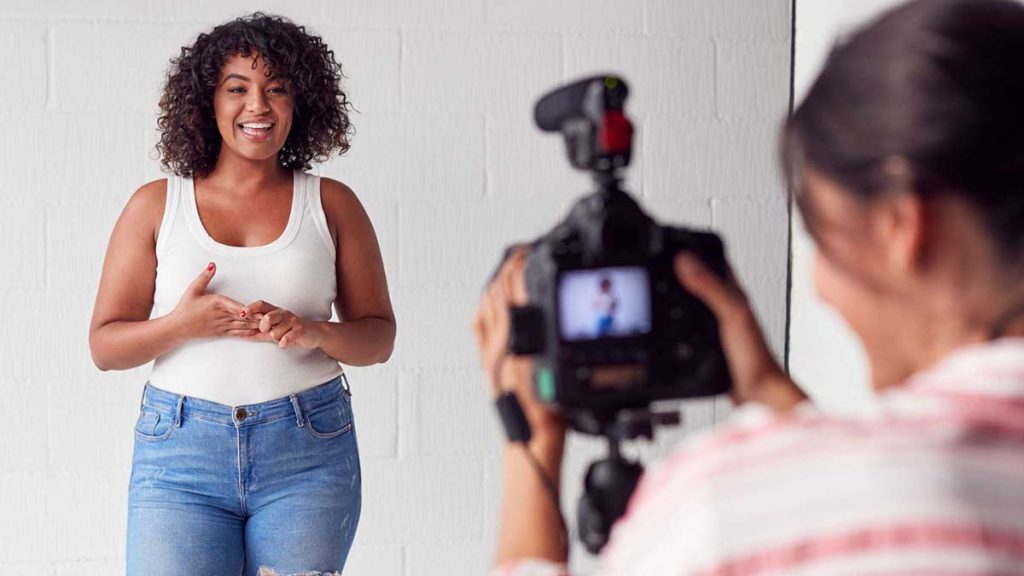 Generating a high-quality customer testimonial video or testimonial video examples are not similar to creating any other videos. Consider your intentions. You want people to buy your product, but you need to earn their trust first. So, remember you have to write carefully in choosing words when you're writing your video script.
1. A script that is Basic but Effective
The key to the most successful videos is to write a compelling narrative. A framework and a flow should be present in your customer testimonial video.
The following is a basic structure:
The customer describes their problems and why they require your product or service in the introduction.
In the middle, the buyer explains why they chose your brand over all the others.
Finally, the consumer discusses how their needs were filled and whether or not they are satisfied with your goods.
2. Questions should be sent ahead of time
Customers aren't usually trained actors, so they'll need some time to prepare.
Send them a list of questions to assist them come up with an excellent response. Here are some questions you might want to ask them:
Why were you looking for this product/service in the first place?
What were your difficulties and annoyances as a result of it?
What made this product/service so convenient for you?
What tangible outcomes did you achieve as a result of it? Any precise information would be greatly appreciated. What is your favorite feature of our product or service?
Inform your client or customer about your video's plans and how you intend to shoot it. This could be done in person or via video conferencing. Suggestions for what to do.
3. Ascertain that the image and sound quality is appropriate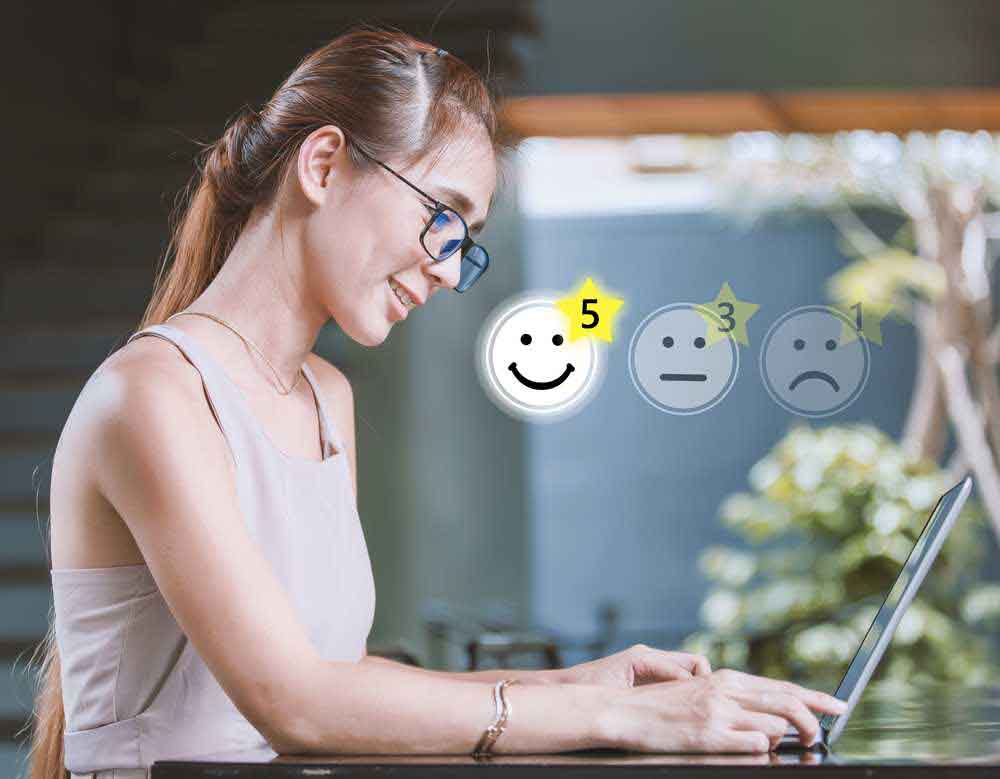 The video quality is the one factor that can make or ruin your video. As a result, you'll want to demonstrate to your audience that you're concerned about the smallest of details.
To do this, ensure that your graphics are sharp and clear, and that your voice is fully heard with minimal background noise. Microphones of good quality can be acquired for a reasonable price and are well worth utilizing. According to a recent study, captioned videos receive a 30-40% increase in views, therefore you should consider adding subtitles to your video to improve it even more.
7 Powerful Features of Testimonial Video Examples
Please find below the 7 powerful features of testimonial video examples which are;
The video depicts the impressive outcomes
A video that focuses on the customer's journey
The use of video helps to make the concepts more tangible.
Testimonial Video Examples elicits an emotional response
A video of visual interest
Video demonstrating real-world outcomes
1. The video depicts the impressive outcomes
Customers who speak up in the form of testimonial films or Testimonial video examples help businesses attract visitors and turn them into leads. The number of satisfied clients and their success stories is extremely impressive
So, if you want to boost your company's productivity, the best recommended way is to make testimonial videos that highlight the results and advantages of working with one.
2. A video that focuses on the customer's journey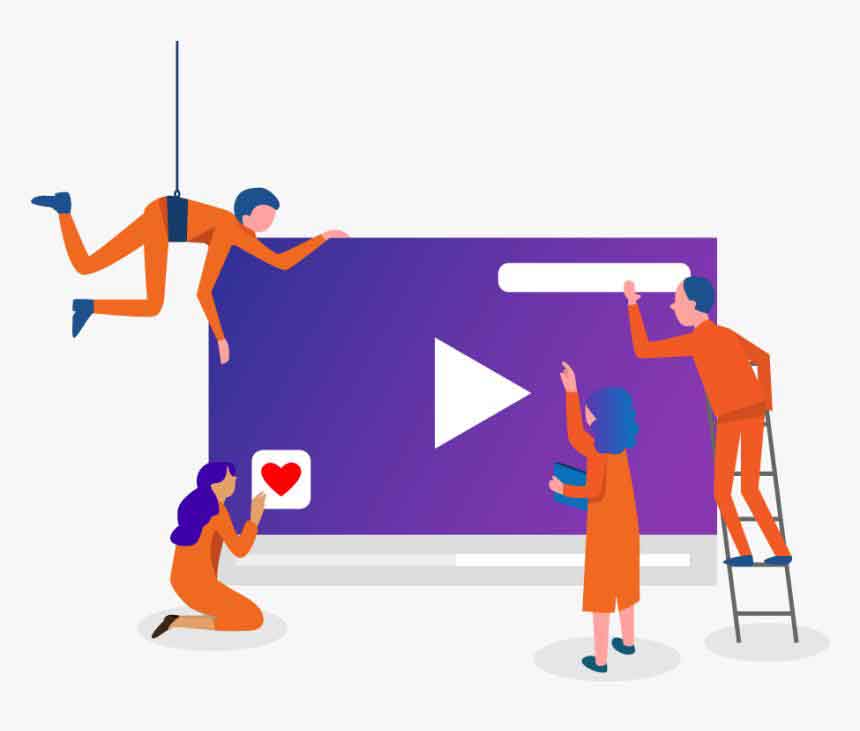 It is one of the most popular examples in which customers describe their personal story with the product, including where they were before joining the firm, what results they found after joining the firm, and so on.
It's simple to engage the spectator on the same journey when customers share their success stories with the company's end product. Customers, in most circumstances, have a common sort of problem that the company solves. As a result, persuading those who are having similar problems and converting them into potential clients becomes simple.
3. The use of video helps to make the concepts more tangible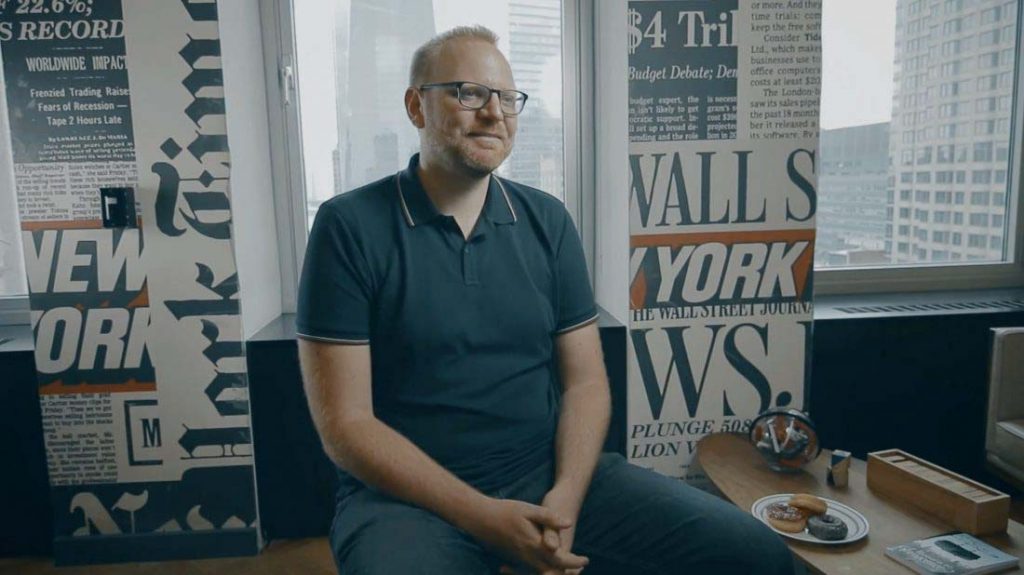 Well! It's not easy to gain viewers' trust via the internet in the first place. However, if the individuals who use the organization's services are happy with them and speak up about it, it's much easier to build trust and encourage them to make a purchase.
Both parents and children will join the school and learn more about it, as shown in these testimonial videos. When customers tell it like it is and attempt to keep the video as real as possible, the chances of capturing visitors' attention and assisting them in making an informed decision grow.
As a result, it's another example of a testimonial film that can help you inspire others and raise brand awareness.
4. Testimonial Video Examples elicits an emotional response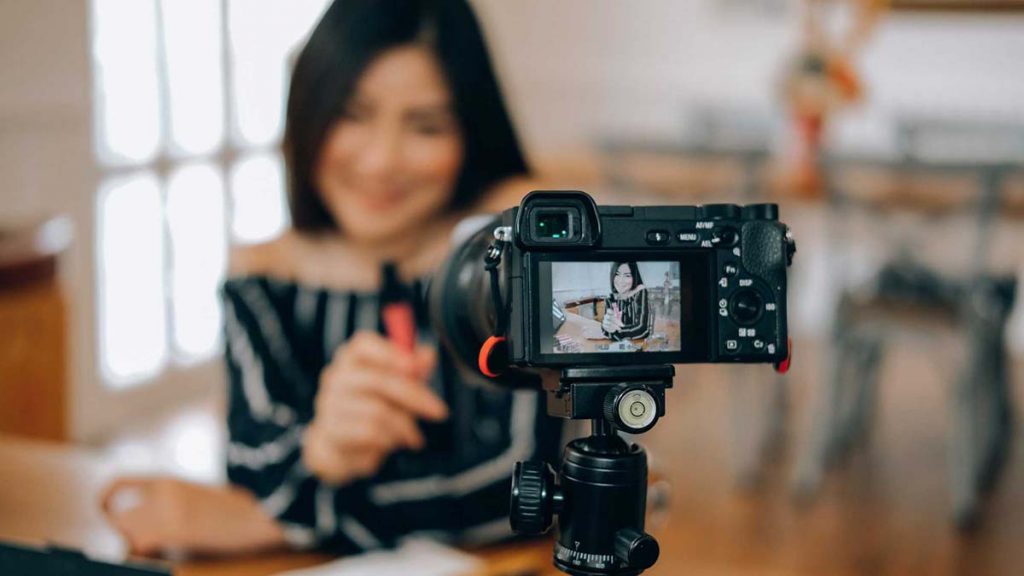 Testimonial video has the ability to emotionally connect with your leads and inspire them to make a buy. And this particular testimonial video concentrates mostly on the theme of emotions. The way customers present their thoughts creates a warm atmosphere that adds value to the product or service.
Once an emotional connection has been established, it is much easier to persuade and encourage the viewer to make a purchase. So, if you want your testimonial films to be the most effective, emphasize the emotion because it affects the audience's viewpoint.
It's another example of a testimonial film in which the product's quality, as well as the video's, is emphasized. When people share their stories, it appears that the videos were shot with a DSLR or a GoPro.
You might argue that the benefits of the product aren't well outlined in this testimonial video, and that the subject isn't totally concentrated. Nonetheless, it is performing admirably and assisting organizations in achieving their objectives.
Yes! Attractive and uncomplicated stories have the capacity to capture people' attention and increase brand exposure. Instead of covering all topics and making the video extensive, try making high-quality, brief testimonial films.
5. A single case study should be used in the video
Another technique to inform people how they have transformed and succeeded in business is to use a case study. Including a case study in testimonial films can assist viewers grasp the concept and show how the product or service works in practice.
Some firms do not include this information in their testimonial films, but it can assist viewers better understand your company and explain all of the ways it can help them succeed.
This example demonstrates how the company operates, why it is a good fit for the viewers' business, how it assists the client in converting more leads, and why clients pick the agency over the competition.
6. A video of visual interest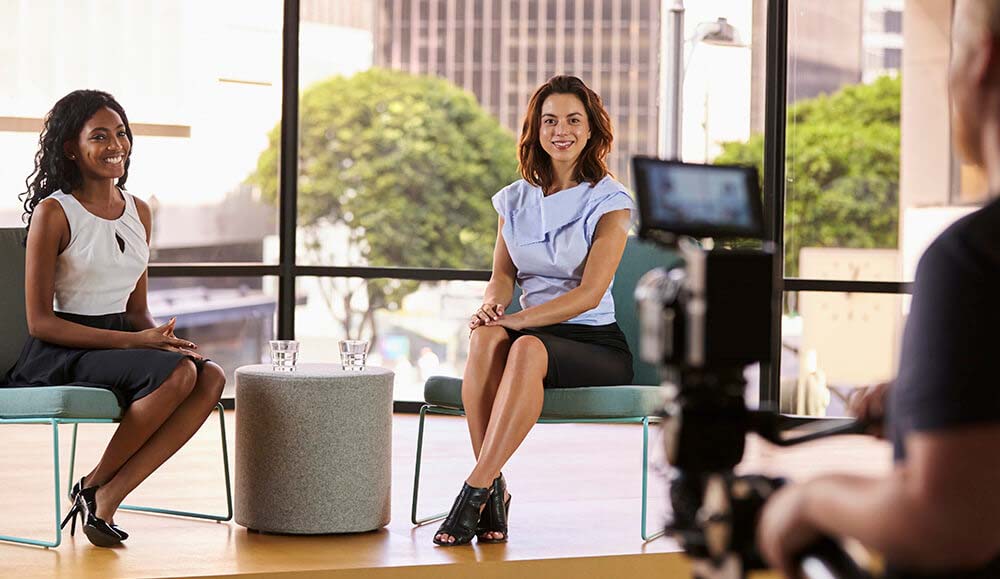 It's yet another excellent example of a video testimonial that grabs the attention of viewers and motivates them to make a purchase. The addition of visual attractiveness draws in visitors and makes it easier for them to relate, which is beneficial to corporate productivity.
The text isn't the only way to keep viewers focused on the benefits in this video; animation plays a big part in making the testimonial video engaging. If you have skilled graphic designers on staff, you can easily adapt this example to make one for your company, which will help you attract and engage viewers.
7. Video demonstrating real-world outcomes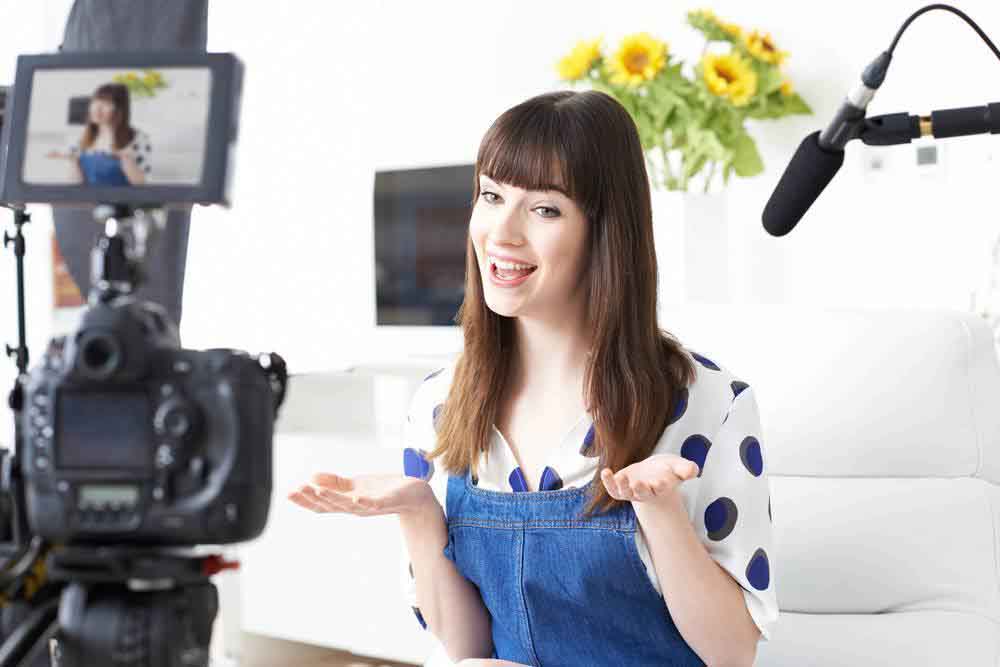 Only because of its distinctiveness does this testimonial film perform so well. Yes! One of the most important aspects of testimonial films is specificity, which conveys information with your potential consumers and helps them picture and analyze the product's benefits.
Always keep in mind that the more you can get people to visualize your company fulfilling their needs, the higher your conversion rate will be. To attract more visitors, book meetings, and turn excellent leads into clients, try providing real evidence to the people.
Once you've persuaded viewers that your product or service would assist their business, you may move on to the next step.
List of Testimonial video examples
Here is a list of companies working to provide the best video testimonial services;
Vidmonials – The Best Software for Video Testimonials
Vidmonials is considered as the best software for video testimonials because it gives you the option of presenting numerous questions at once. Respondents will appreciate how easy the process is and how likely they are to get better video responses as a result.
The recording structure of Vidmonials differs from other companies. All of the questions are displayed on one screen, and clients are required to answer them all in one sitting.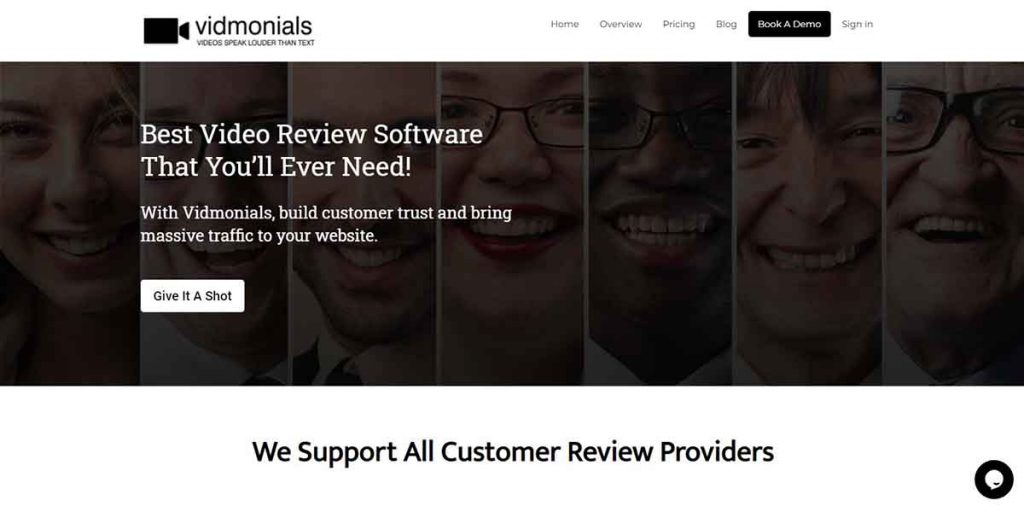 You can choose from three different "campaign" templates (meaning the categories of video templates they offer, including profile message, photo message, or video message).
Because videos are connected to reviews directly, there is no way to alter them after they've been submitted. While there are certain benefits to displaying raw, uncut films on an eCommerce site, this type of platform isn't designed to assist you create branded, polished video testimonials.
You're out of luck if your consumers aren't fantastic at public speaking or if you wish to convert a low-quality video reaction to pure audio.
Although most standard email service providers can probably handle the sequence if you just put the link into the email, Vidmonials offers easy email drip campaign capability that will automatically send clients a request to fill out a form. On its website, Vidmonials also claims to have SMS capabilities.
VideoAsk provides best Testimonial Video Examples
VideoAsk specializes on "video dialogues," which means their technology is designed to allow you and a customer to have asynchronous dialogues.
The platform is built up in such a way that you can instantly send a video to a consumer, and they can instantly respond with one of their own. You can communicate with each other by video, text, or audio.
While this presents a unique conversation opportunity, it's designed as if email were handled through movies – you're actually just talking to each other.
This is helpful for getting client feedback, especially if you need to ask a lot of follow-up questions to get gets to the bottom of how a consumer feels about something.
GetBravo
GetBravo appears to be useful video testimonial software, however their website is thin, and their example films indicate that there is no way to edit or brand movies as they are collected from customers. We can't say much about them because they appear to be a small and/or newest addition.
OpenReel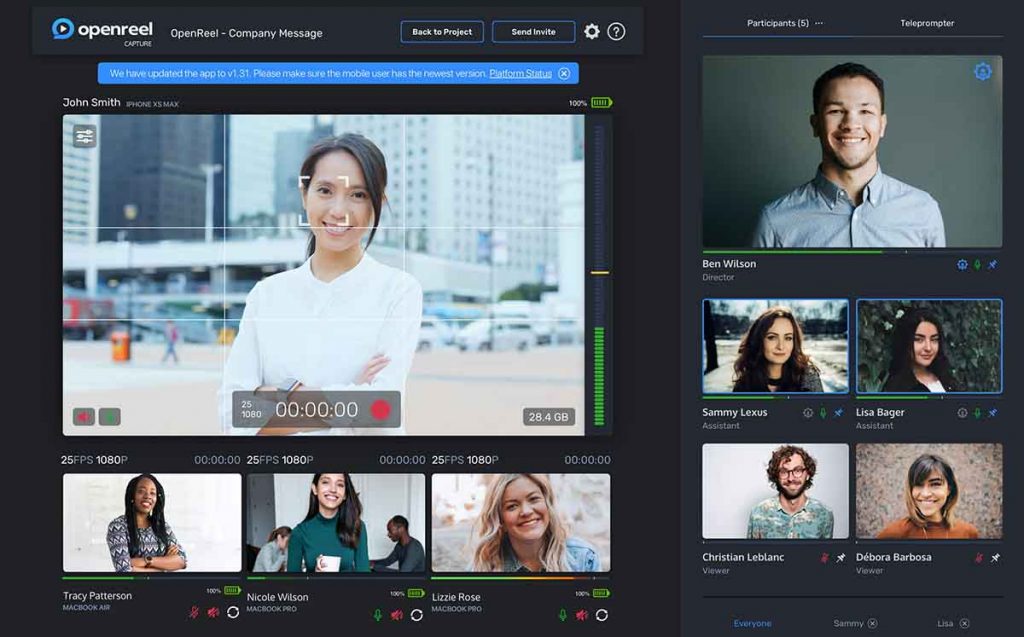 OpenReel is one of the Remote Video Testimonials collecting software that allows you to get on the phone with a customer and control video recording from their computer or phone camera. Other team members can also participate remotely, resulting in a remotely directed video shoot.
If you're worried that customers won't like an app that allows someone else access over their device's recording, or if you're not sure what to do.
BombBomb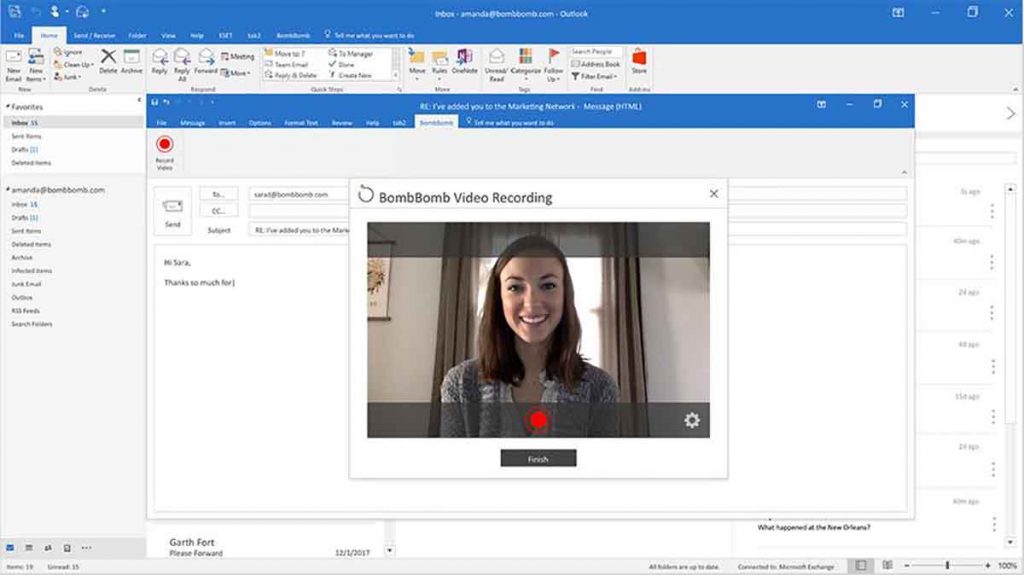 BombBomb pops up in video messaging conversations now and again, but they have nothing to do with collecting customer testimonial videos. Customers cannot transmit videos back to you, despite the fact that you can send them a recorded message.
Conclusion
Customers' feedback has a lot of clout. Even if your claims about your items are completely truthful, they can only go so far – everyone would say fantastic things about their own items!
You have a tremendous advertising item in your hands if you develop a customer testimonial film that has other people excitedly revealing how much your product helped them and the outcomes, they achieved from it.
Just make sure your testimonies or testimonial video examples are real and interesting, and that you always honor the spirit of what your interviewees said. Just like the samples of testimonial ads we just showed you today.
What are you still waiting for? It's time to get out there and start making that amazing testimonial video that will wow your potential clients and entice them to join your team.
For detailed information and to get a video testimonial tool personal quote reach our website and one of our dedicated specialists who will be happy to help you.