The customer video testimonials service helps to make and receive testimonial videos. Usually acquired from a third party, it reviews a customer video before publishing it for prospective clients.
The testimonial videos of customers have become central to the marketing strategy of the brands. It is so because they can make a sales pitch persuasive, influencing the target audience better.
This article brings you eight services that are beneficial for the customer video testimonials. But, importantly, you may require additional information for the service you think can be helpful in your customer testimonial videos.
Nevertheless, give these services a read below:
1. Vidmonials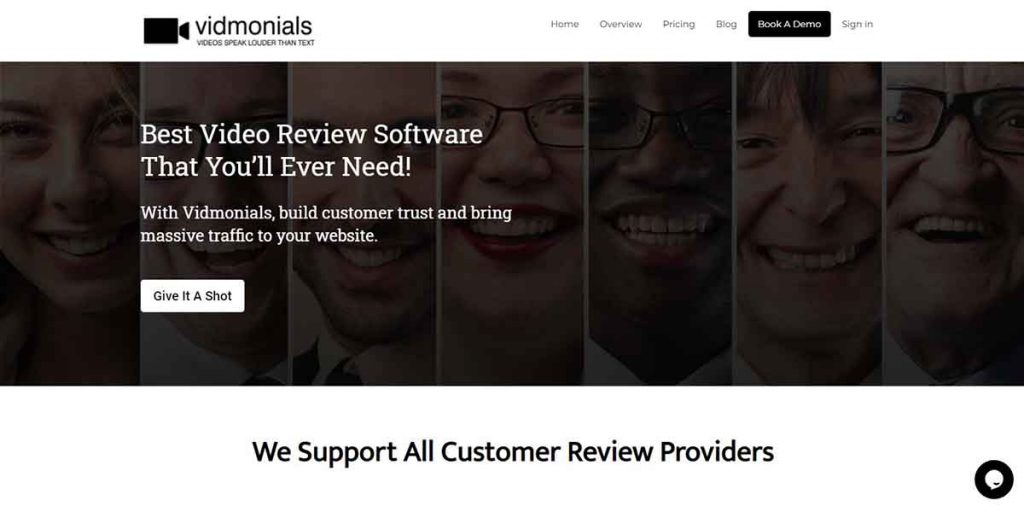 Vidmonials is comparatively a new name in the customer video industry. It has, however, with its powerful features, has proven itself as one of the best customer video testimonials services.
It helps you in collecting, managing, and sharing customer videos. Besides, it also helps you to convert text feedback into video testimonials. Thus, this feature, text-to-video, makes it one of the highly beneficial services.
In addition to providing the necessary features for customer video testimonials, it also comes with other helpful features.
In general, a service publishes the customer testimonial without any significant consideration. Nevertheless, the same cannot be said about the Vidmonials, as it carefully moderates each video testimonial before publishing.
It ensures that no testimonial video is based on hate or abusive speech. Furthermore, it takes great care that there is no such testimonial that could potentially harm the public image of a business.
Vidmonials publishes a customer video only after it has critically evaluated it. And so, after a video has been passed through various checks, it is uploaded to the website of a business. Also, it uploads the testimonial video to the YouTube Channel or Facebook page, if there exists one.
2. Reviews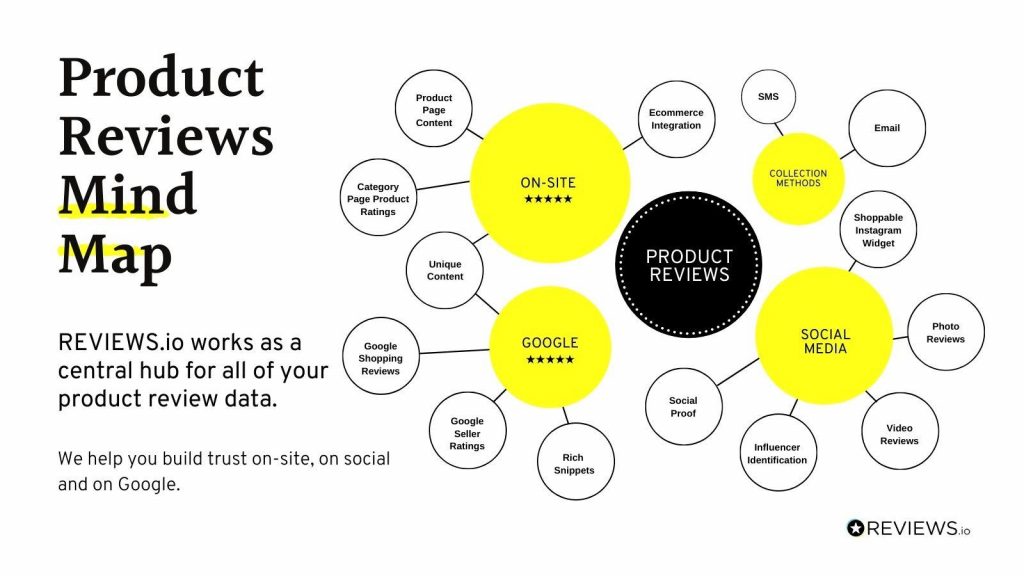 Reviews.io, besides providing eCommerce marketing solutions, provides services for customer video testimonials.
It is also a Google Licensed Partner. And so, all the reviews/testimonials that you collect using this service add to your seller rating.
It comes with a user-friendly interface. Moreover, for providing you with an easier workflow it integrates you with various platforms, including CRM, eCommerce, social. Additionally, its eCommerce marketing solutions let you integrate with different digital marketing solutions.
3. Boast.io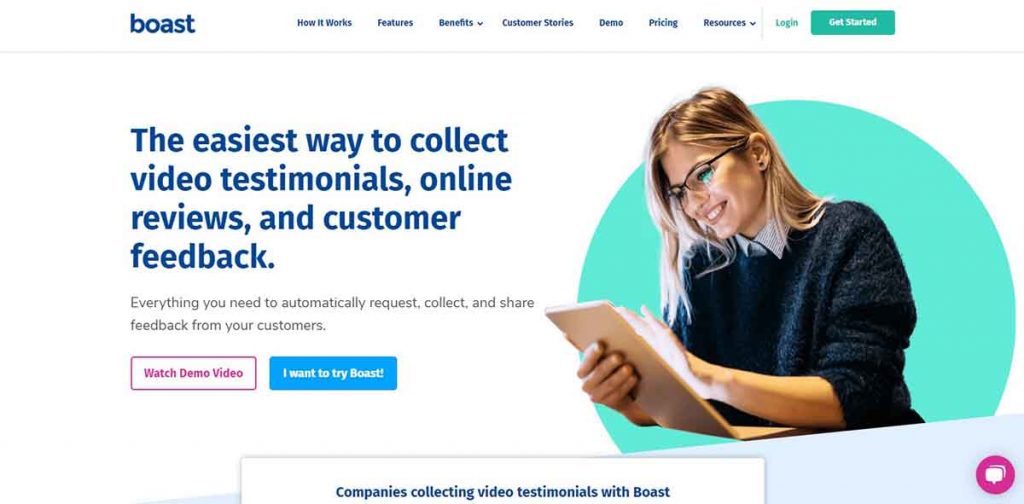 This service is not only beneficial for making customer video testimonials but for collecting online reviews and customer feedback as well. Thus, it is a comprehensive service to make your business grow by leveraging customer reviews and testimonials.
Boast.io has the following features that help you in making the most of your customer videos and feedbacks:
Using forms, you can add fields for testimonial videos to any form. And so it becomes easier for your customers to make and submit their videos.
With sequences, you can automate your testimonial requests.
Integrations enable you to integrate Boast-provided tools into your system.
With Responses, you can collect all your customer testimonials in one single place.
4. Remote Video Testimonials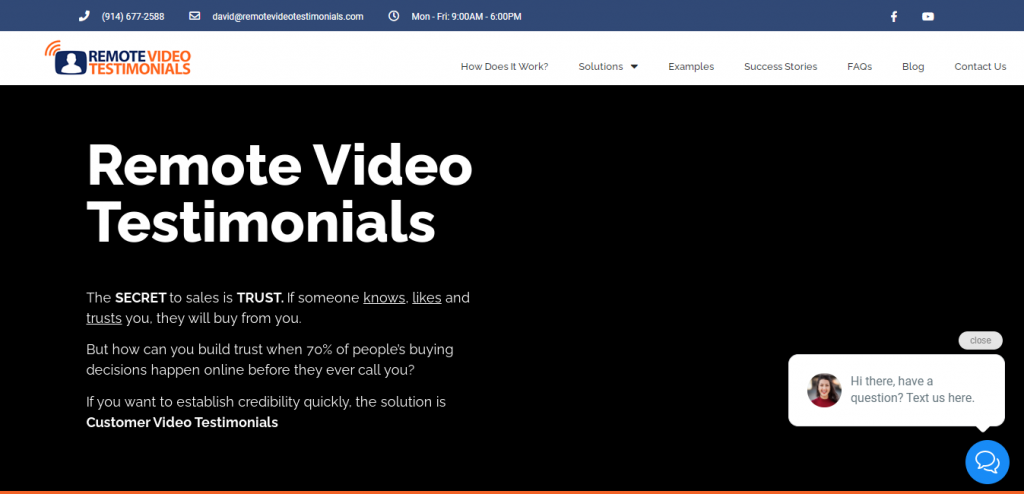 As the name suggests, this service is used for making customer video testimonials remotely.
Conventionally, video production requires a professional setup. However, it is not the case with remote videos. Thus, remote videos, compared to in-person videos, are easier to make and save much time and energy as well.
In addition, since remote videos are made privately, they involve no health concerns due to the Covid-19. And so, using this service makes it easier for you to have customer videos in times of no social gatherings.
Read More: 6 Points To Consider When Making A Testimonial Video
5. Trust
Trust is a highly beneficial service since it offers complete solutions for your customer's video testimonials.
Using this service, you can request a customer testimonial by sharing a link to the testimonial form. Also, it allows you to embed surveys on your website.
Trust lets its users request a testimonial in a personalized video message. So to convince the existing customers for a video review becomes easier.
After the customer receives a request for a testimonial, they can record and submit it with the help of this very service. Furthermore, they can link their videos from platforms such as Facebook and YouTube.
6. Testimonial Hero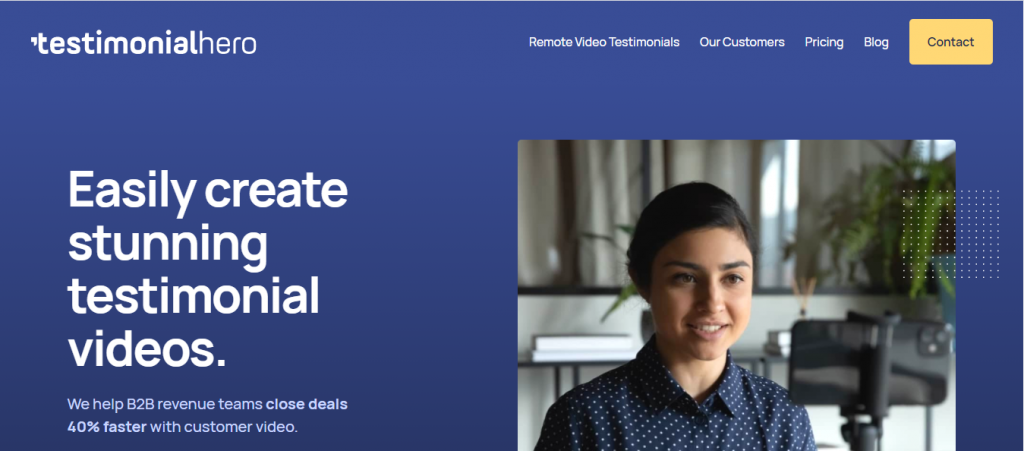 This video testimonial service offers you two testimonial types: customer and employee testimonial. So, depending on the need, you can make an on-site or remote customer video.
This service lets your customers or employees make their testimonies for you in no more than thirty minutes. And like other testimonial services, you can perform every step involved in the process without putting any considerable effort of yours.
7. VideoPeel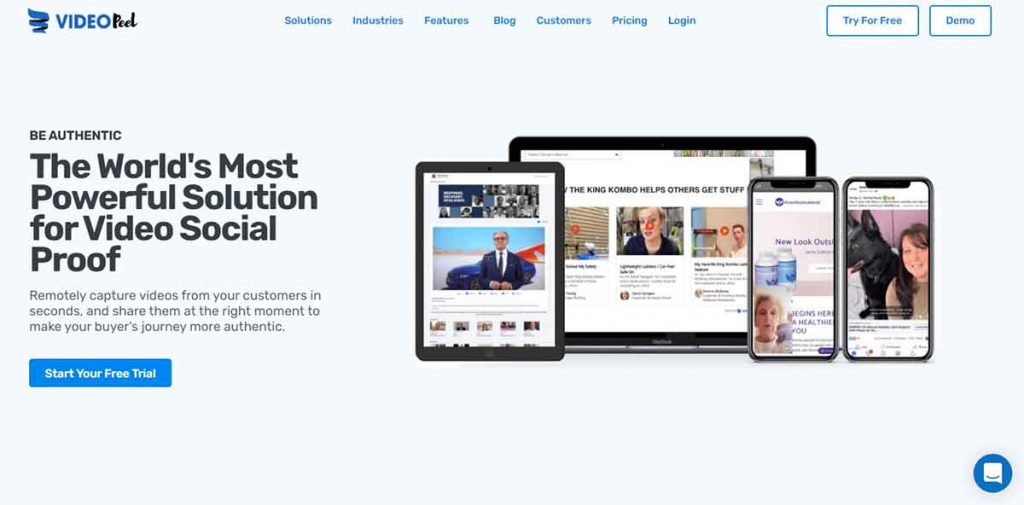 VideoPeel is a service used for making customer video testimonials remotely.
You can use it for testimonial videos, video messages, video reviews, and similar. And it comes with the following features to help its users in this regard:
It comes with the facility of integration with Shopify, automating the testimonials with the Shopify store.
Its amazon syndication feature automates the products listings in Amazon against their respective testimonials.
The Video Carousel Player feature manages and publishes your videos at scale.
It also has a video picture in picture feature.
Its video community feature lets its users make and become a part of a video community.
8. Trustmary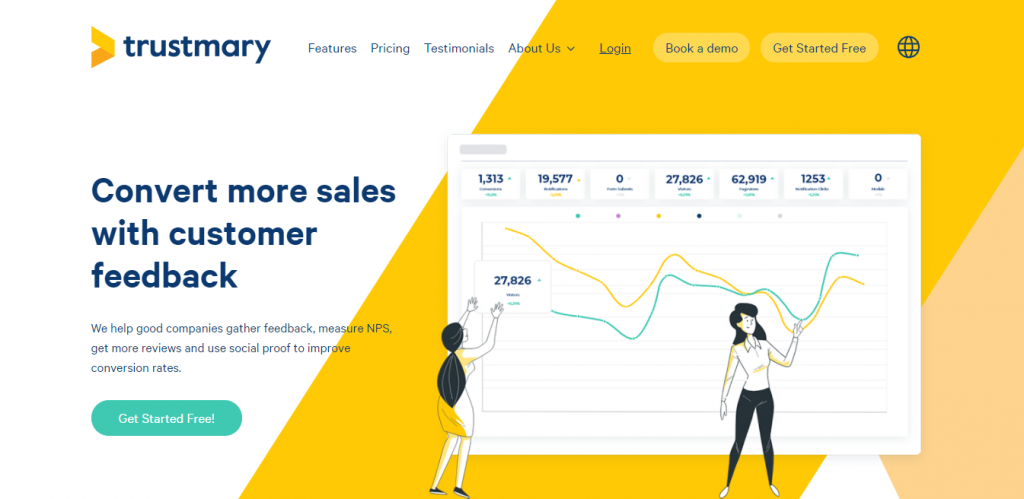 Trustmary is one of the highly beneficial customer video testimonials services. And it is used to collect text-based feedback and video feedback (testimonials). Moreover, you can also use it to measure the Net Promoter Score (NPS).
Its NPS feature includes the survey system that makes it possible to get details about the satisfaction levels of your customer. Furthermore, you can measure the NPS using SMS, QR codes, links, etc.
You can also use this service to convert customer feedback into testimonials. Thus, it helps to convert the feedback into text reviews or video testimonials. And so for you to make new customers becomes easier.
Bottomline
Each customer video testimonials service that this article discusses provides the same functionality. However, amongst them, the service provided by the Vidmonials is more beneficial than any other service.
It helps to convert text reviews to video ones. And its feature to moderate the customer videos makes it stand out from the rest. Therefore, it is one of the services that are highly beneficial for customer video testimonials.
You can read more about it at: https://www.vidmonials.com/book-a-demo/