Video testimonials are video-based client testimonials.
The motive behind making them is to present a company in a positive light. They also help establish the brand of a business and later market it better.
Usually, your client testimonials are based on the help that your product/service provides to the users. And video testimonials are excellent when it comes to promoting the utility of your services.
Moreover, when building a brand image today has become essential, video testimonials provide great help in branding your business. So, they have become one of the effective marketing strategies.
As per the stats, 85% of the people give importance to the reviews of a brand/business. Thus, video-based testimonials can go a long way for any business.
It is relative to mention that the script of the video testimonials also holds significant importance. Therefore, this article shares three scripts for three different business types.
Lastly, a business may not adopt these scripts entirely and can also make changes as required. Also, a video review service, such as Vidmonials, can also be used.
Scripts for Video Testimonials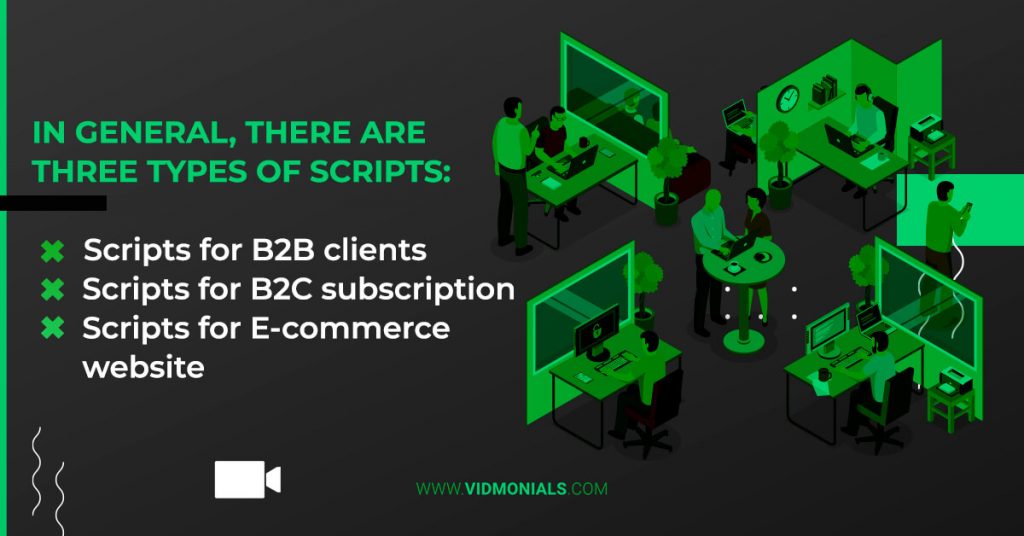 1. Script for video testimonials: B2B client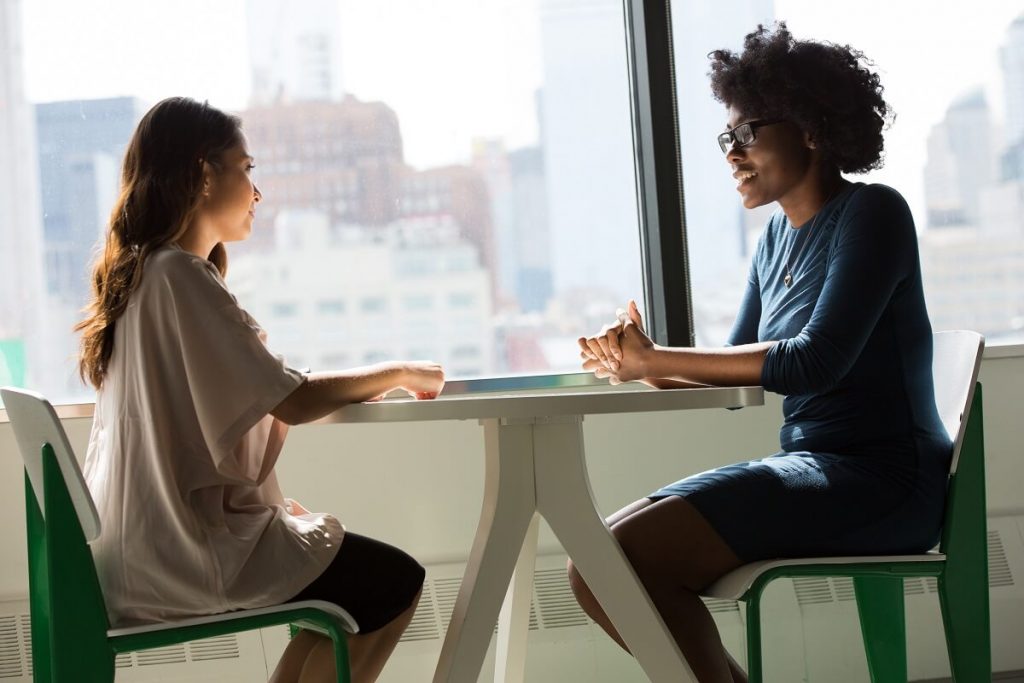 "Our company, the [client company's name], gives due care to the aspects related to the quality, efficiency, well-being, etc. So, we at [client company's name] are always trying to provide our best services to our clients/customers.
However, to provide the best of our services, a product/service was required. So we could serve with the best of our abilities.
One day, we heard about [your product/service]. We also learned that it had earned a good name for itself in a brief period.
So, we quickly wanted to know if [your product/service] is the one that suits our professional needs. And how it can help us to achieve our professional goals.
In addition, the sales team of [your product/service] was friendly, yet professional, in its dealing. They were extremely knowledgeable about [your product/service]. Thus they answered all our queries clearly and precisely.
And that was it: we understood that [your product/service] is what we need.
We have started using [your product/service] quite recently. However, its benefits are already evident.
Now, we think of it as one of the cores of our business. And quite honestly, we can't see, now, our business function well without it.
[your product/service] is recommended for use to anyone in this industry."
Read More: 5 Ways Testimonials can Help in B2B Video Marketing
2. Script for video testimonials: E-commerce website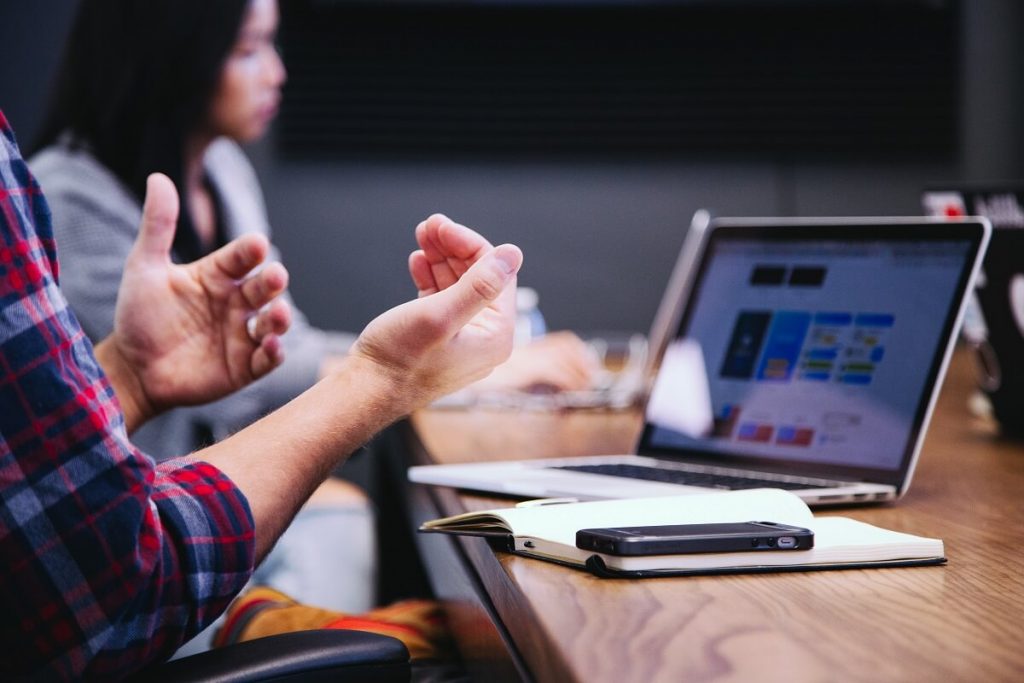 "I've always been fascinated with [the niche of your ecommerce] since I was a child."
I have always been fascinated by it. And I thus have a great love for it.
I heard about [your company name] a few years back from a friend of mine. And I was curious to learn more about it since I have always been into [the niche of your ecommerce].
The items on the website were new in [the niche of your ecommerce]. Moreover, there were different items on the website for the [the niche of your ecommerce].
The products were displayed tidily. And there were newer models and collections for every product. Moreover, the browsing of the products was made much easier by the 'product category' option.
All in all, I was impressed.
I have always known different e-commerce websites. But none was closer to what [your company name] was offering at that time.
And this is true even today.
In addition, the delivery from [your company name] has always been on time. And it is what I like the most in [your company name].
You can always count on this brand when it comes to timely delivery. And evidently, it takes due care of it.
The pandemic was one of the challenging times of my life, like everyone else's. However, there was one blessing in disguise: [your company name].
It was my only go-to website, whenever I needed to make an online order in [the niche of your ecommerce].
Different e-commerce websites in this niche have started to make a name. However, for me, [your company name] is still the most reliable eCommerce website.
I have seen people wasting money, and then the time, after making online orders. With [your company name], there has only been one such instance in this year-long relationship. However, it was because of a misunderstanding.
I would recommend [your company name] without any second thought. Because these guys are such pros in the online business."
3. Script for video testimonials: B2C subscription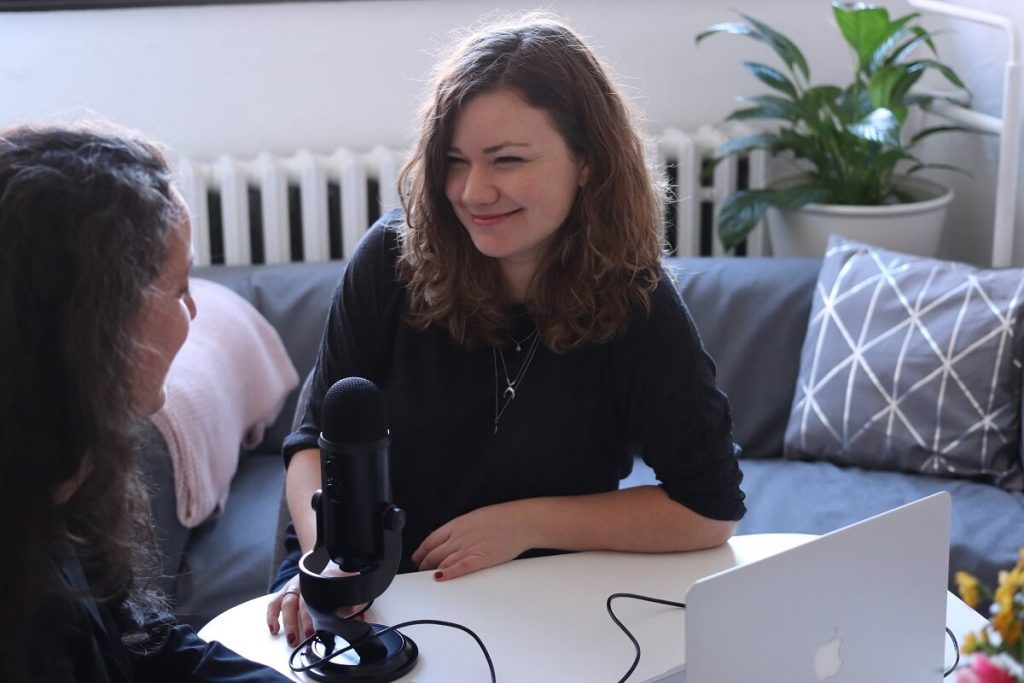 I was repeatedly facing the issue of [problem that your business solves]. However, upon hearing of [your business name], I thought of trying it.
I chose the free version at first because I wanted to explore its functionality. Moreover, I wanted to find out if it was a good fit for my needs.
After a few days, I was already able to see the benefits. It helped me to [any primary benefit of your company].
I found [any feature] to be quite helpful. Nevertheless, the [some other feature] is on top of my list.
That said, I found all the features to be equally helpful. However, some were good in one way, while some were good in another.
There is one aspect that deserves a special mention: customer support of [your business name].
The customer support service is not only helpful but also reachable. Thus, whenever there was a query from my end, they were always there to help.
The help from the customer support is never limited to the greetings only: they solve the problem.
[your business name] is strongly recommended to use."
Takeaways
Through Video testimonials, you are empowered to present your business in a rather positive manner. Using them, a business brand is not only established but strongly marketed as well.
Nevertheless, the scripts for video testimonials are also important since the testimonial video is what your video script is.
Last but not least, you can use a tool or software that can help you make professional, better-looking, and compelling customer testimonial videos.
While your videos will be just fine without using one with using complete video recording software, such as Vidmonials, your video testimonials can leave a better impression on viewers.
So, you can book a demo here to learn better about the use of Vidmonials in making persuasive customer videos.