The best screen recording software, besides providing the utility of screen recording, also comes with other beneficial features.
Such software largely comes with more or less the same basic and secondary features. However, the best one provides a use for the business of every nature.
We, in this article, discuss some of the best screen recording software. And not only does such software save your recording time, but it also comes with useful secondary features:
1. Vidmonials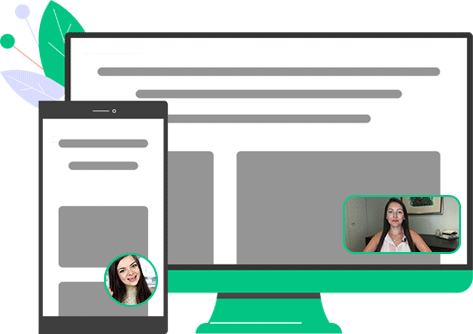 Vidmonials is not only the best screen recording software but also a complete one. It is best because different users can make and leverage their video recordings for their respective industry use.
In addition to the screen recordings, users can also utilize them to make their business look more credible and authentic. It does so by enabling the users to leverage the videos of their clients to increase their business credibility. As a result, their clientele and sales increase.
As for its screen recordings capabilities, it offers all the features of the process. Moreover, its process is easy, quick, and efficient right from the beginning.
It is important to mention that the screen recording functionality of Vidmonials is not a secondary feature. However, it is one of its many primary features. And thus, its use is not only limited to recording the screen but also for other purposes.
Nevertheless, the screen recording proficiency of Vidmonials provides the users with the following avails:
Screen recordings in the real-time
Online space for savings videos.
The usefulness of adding your brand's logo to the videos.
Sharing of the videos on different platforms.
Read More: Best Online Video Capture Software For All Needs
2. Screenapp.io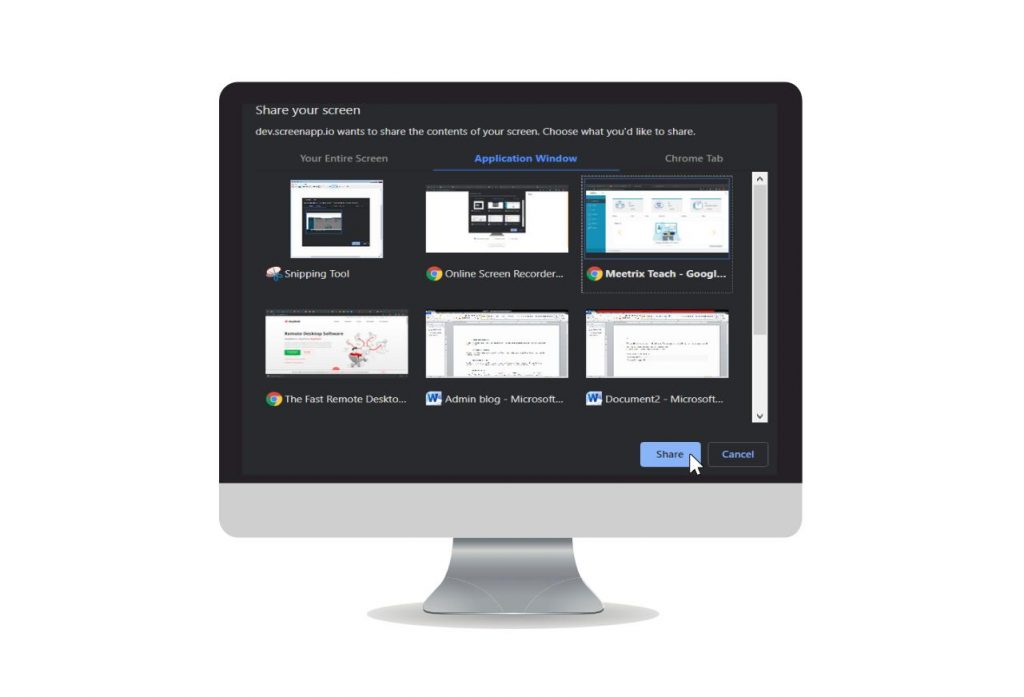 Screenapp.io is one of the well-known screen recording software. And its familiarity among the masses is primarily due to the user-friendly interface.
This software lets its users perform their screen recordings without getting involved in any complicated and extra steps. Thus, to have your screens recorded only requires you to click the buttons at its interface, which are "Record" and "Get Started."
With its clear interface, the whole process becomes self-explanatory and thus effortless. And this makes it one of the best screen recording software for naive users. Furthermore, to make the process easier, its recording mechanism is divided into three sub-categories.
In addition to its uncomplicated functionality and interface, its features for the screen recordings also provide great help.
As much as this software is an excellent choice for naive users, it has its drawbacks. It does not come with the features such as video transitions and effects. Moreover, its performance becomes compromised when a user is not using a high-end system,
3. Loom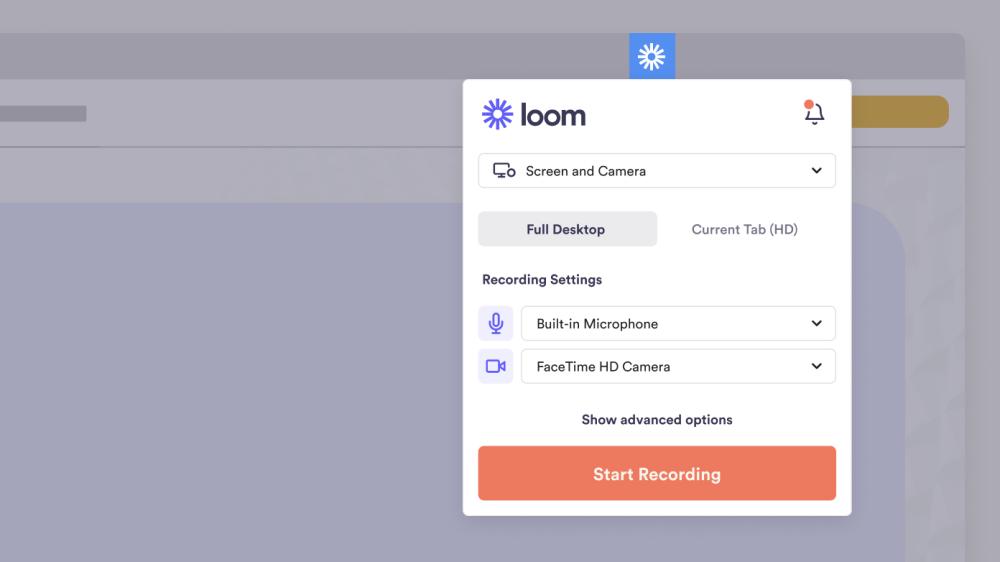 This software, Loom, cannot be left out of the list of best screen recording software and is a must-try software. Also, you can use it for your screen recordings as a Chrome plug-in.
It is competent to perform every core functionality relating to the screen recordings. Not only this, but it also comes with such proficiency that makes it keep up with some similar top-quality software.
The videos recorded by using Loom are high-quality. It also lets its users quickly share their screen-recorded videos. Moreover, users can make their videos further attractive by adding annotations to them.
As for its user interface, it is sufficiently easy because of its self-explanatory design. Therefore, recording your screens is very much convenient for any user. On top of it, you can start the recording of your screen with a single click only.
In addition, this screen recorder also provides its users with the option to download their videos. Precisely, you can download all or any of your screen recordings in MP4 format. Furthermore, users are also able to share their videos across various platforms.
In a nutshell, Loom is a good software for recording your screens. But there is much better software that you can use in place of it.
4. Apowersoft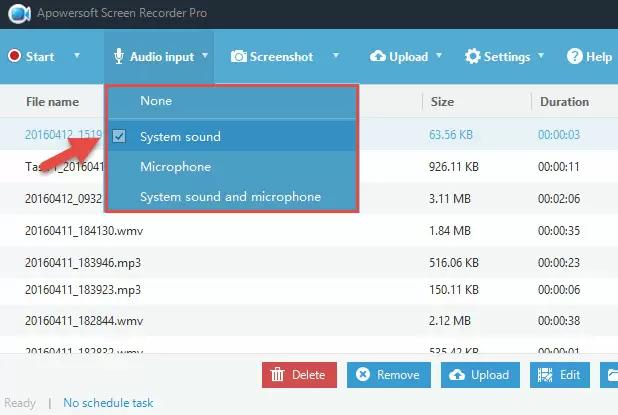 Apowersoft is a reasonable software in regards to screen recording. Nonetheless, it is one of the best screen recording software when it comes to video tutorials, presentations, and software demos.
It is a browser-based platform. Therefore using it requires you to download and launch an application. And later, it displays a screen/ control bar with all of its features.
Using Apowersoft, you can also perform screen recordings from your desktop systems. However, it requires you to download its desktop software. Moreover, besides recording the screens, it can also record audio via a microphone or speakers.
As with similar software, you can record your screens fully or partially. Also, one of its distinguishing features is that users can select the resolution of their videos. And this feature comes in handy when it comes to resizing the videos.
Furthermore, to its resizing feature, the need to specially download software for video resizing is eliminated. And it is ideal when the users want to screen record a clip from Youtube.
Apowersoft lets users have their personalized keyboard shortcuts. As a result, performing functions related to the process of recording becomes quicker and easier.
It is also pertinent to mention that users can save the relevant videos as a video file or a GIF when they have recorded their screen.
It also enables the users to upload their videos to the streaming platforms right after recording them. Besides uploading your videos to video platforms, you can also upload them to Google Drive or Dropbox.
Lastly, Apowersoft also comes with the ability to perform video editing. But for the users to make use of it, they must download a related editor, Apowersoft Video Editor. And using it, users can make the desired edits to their recorded videos.
To conclude, Apowersoft is a powerful screen recorder. However, unlike it, much similar software comes with built-in editings and with more features too. Therefore, its separate editor costs it the top place.
Takeaway
The best screen recording software should have the competency to lessen your recording time and be able to offer a use across different industries. And Vidmonials is the one such software that comes with multiple proficiencies, including screen recordings.
Learn more about the screen recording utility of Vidmonials at https://www.vidmonials.com/book-a-demo/.