The video testimonials are the feedback from the clients of a business in the video form.
The web may have many passionate readers. However, as for reading business reviews online, it can be dull. Therefore, video testimonials are a preferred medium to understand a brand better.
A reason why video-content testimonials are made is that they are more catchy in comparison to non-video content.
They help a business to promote the utility of its service better. As a result, convincing potential clients becomes easier.
Another reason why a company should consider making video testimonials: 59% of executives prefer watching a review over reading one.
The importance of video testimonials for a business is manifest. So, with that in mind, let see how one can make them in less than a minute using Vidmonials, a video testimonial platform. However, first, we look at the features that make the entire process quick.
Features of the Vidmonials that make video testimonials quick
Vidmonials come with such features that make it easier to make video testimonials in less than a minute. As a result, you can create testimonials effortlessly.
It comes with the following features to make the video testimonial process easier:
1) Responsive Web Design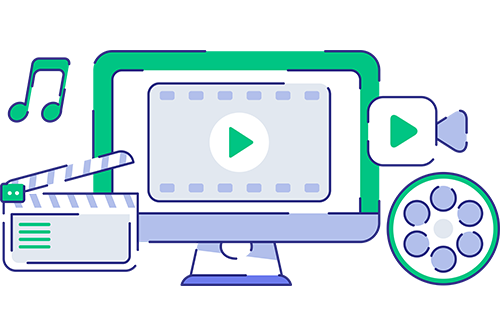 Vidmonials as a video review service has a highly responsive web design.
It eases the process of customer testimonials for its users on all devices. Therefore, users, regardless of the device they're using, can make testimonials without any constraint.
The process is equally easy for the users with any device type: mobile phones, desktops, laptops, etc. Therefore, the responsive web design of Vidmonials makes it an excellent choice for making video-based testimonials.
2) User-friendly Interface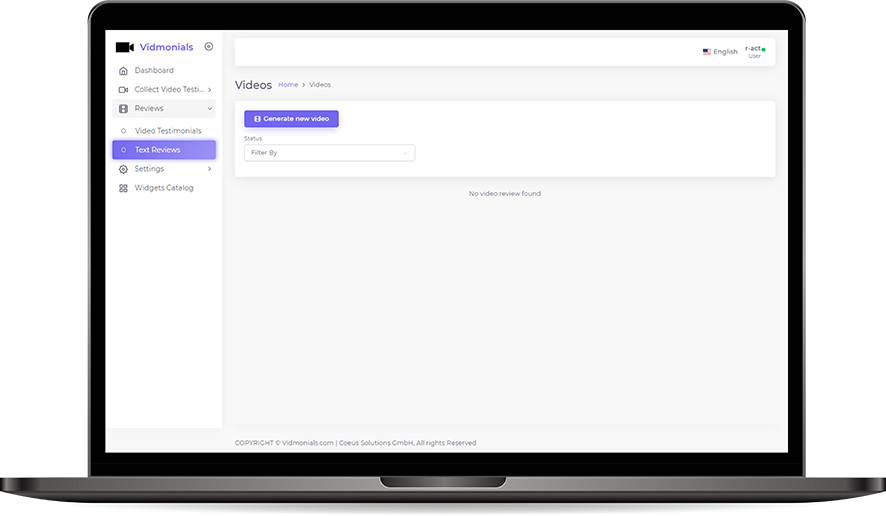 For its users to make testimonials easily, Vidmonials, besides having a responsive web design, has a user-friendly interface. So, the entire process becomes pain-free.
It allows its users to move from one stage of the process to the next without any ambiguity. And this makes it possible to make client testimonials in a significantly less amount of time using Vidmonials.
3) Search & Analytics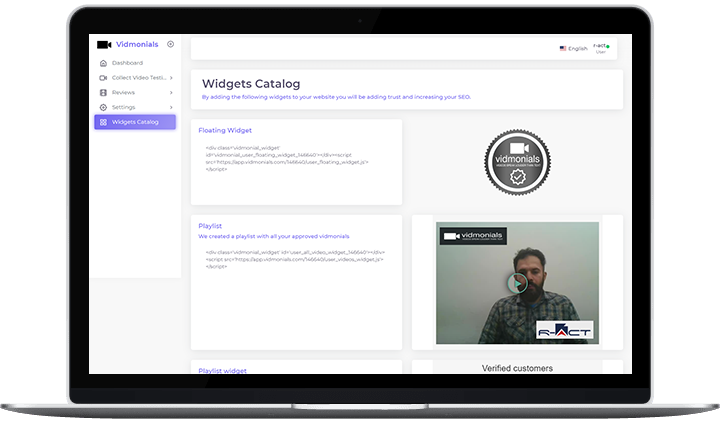 Vidmonials also facilitates its users with a dashboard feature that allows the users to acquire analytics regarding their video testimonials.
This dashboard from Vidmonials entails analytics of all the customer testimonials. So based on such analytics, one can make business decisions better. Moreover, such stats can also be leveraged in marketing campaigns.
Using this feature, searching for video feedback also becomes easier. It allows you to search with the filters such as email, URL, reason, etc.
4) Due Diligence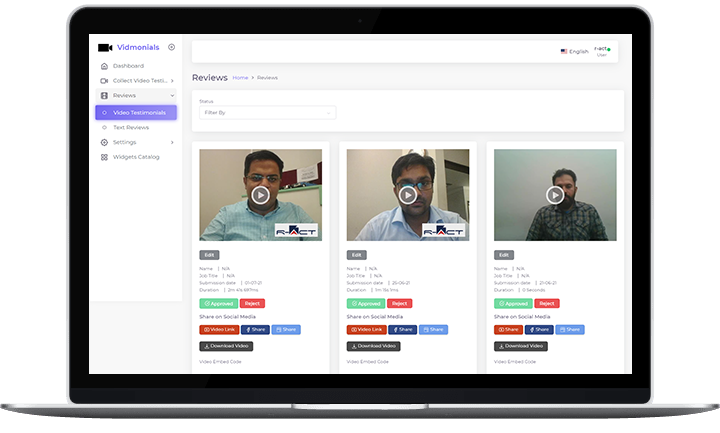 One of the features of Vidmonials is that it performs due diligence to the business testimonials of its users.
Such a feature comes in handy to identify and remove the videos that do not meet the community standards. And generally, such videos are based on abusive or hate speech.
Vidmonials, besides removing such videos, report them to the business for whom they were made. It is done so the concerned user can take action at the required and necessary level.
Such videos can harmfully affect the public image of a business. Thus, this feature of Vidmonials goes a long way in saving the reputation of a company.
5) Compliance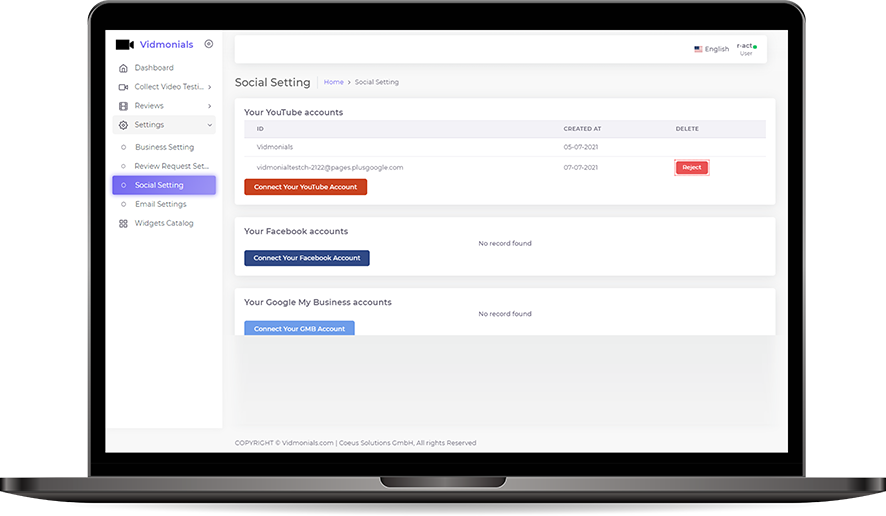 Vidmonials while helping you make testimonials take into account the concerning regulatory compliances. And so, it complies with the respective regulations when providing its services.
How To Make Video Testimonials In Less Than 1 Minute By Using Vidmonials
With Vidmonials, the process of making testimonials is easy because it understands their importance for a business. Moreover, it is also the reason why making them with Vidmonails involves no complexity.
The process is straightforward and involves only three simple steps: requesting, receiving, and publishing the video testimonials.
Read the steps in detail below:
1. Requesting video testimonials
Using Vidmonails, you can request a testimonial from all your clients at the same time. This, as a result, helps to save a considerable amount of time since a single click sends a request to the recipients.
It is pertinent to mention that Vidmonials allows the clients of its users to bypass the signing up process. Thus, the customer who is sent a testimonial request can quickly make and share one without involving in any unnecessary process.
Since this process is quick and straightforward, more and more clients are encouraged to make and share their testimonials. Furthermore, this can help any business to receive a maximum number of testimonials.
2. Receiving video testimonials
The first step was all about requesting a video testimonial. However, this, the second step, is about receiving and collecting the requested testimonials.
Vidmonials makes a video library of the received testimonials, saving all the videos in one single place.
The library holds the necessary information for all the videos. Thus, using this information, it becomes easier to search for a video.
Read More: How Video Feedback Tools Are Changing The Market Trends
3. Moderating and Publishing video testimonials
This is the third and last step for making video testimonials using Vidmonials. It involves moderating and publishing the videos that are saved in the video library collection.
Vidmonials performs moderations on the video testimonials of its users before publishing them. And so, it helps to identify and remove such videos that do not serve the purpose. And, instead, are potentially harmful to the public image of a business.
After such videos are identified and removed from the publishing queue, they are shared with the respective user of the Vidmonials.
It is only after in-depth content moderation that a video is published by the Vidmonials to the website of a user. Furthermore, such videos are also shared to video streaming and social media platforms if the user holds an account on them.
Last Few Words
The bottom line of this article is that making video testimonials with Vidmonials is not only quick but simple as well. And why wouldn't it be when its functionality revolves around making the entire process easier for its users.
It has a responsive design along with a user-friendly interface. Therefore, it becomes easier for a business to request and a user to make video testimonials.
To learn more about Vidmonials visit: https://www.vidmonials.com/book-a-demo/