Looking for Video SEO how it is changing the trends? This highly engaging content may be a staple tool in every savvy marketer's digital strategy. Today, quite 78% of marketers are putting video at the forefront of their overall marketing strategy Trends in 2021.
In this post, we'll walk you through how video content can assist you to rank higher within the program results pages. But before we get to the nitty-gritty, you want to understand why videos are always in such high demand.
What is Video SEO?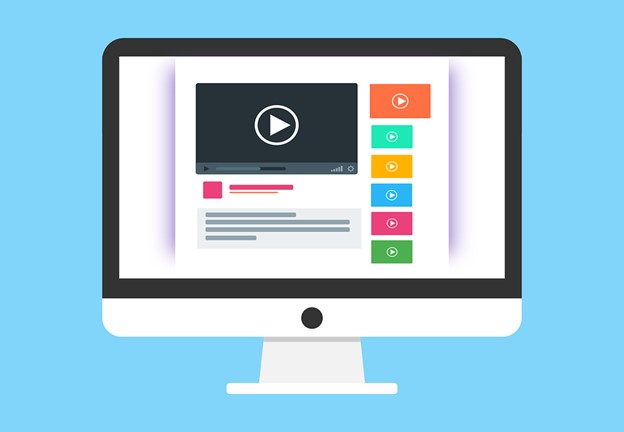 Video SEO is the process of boosting your video content to rank higher in search engine results pages (SERPs).
Video SEO might be focused on vertical or universal search depending on the search engine the content is optimized for.
With the burgeoning popularity of video content, video SEO has emerged as a significant component of SEO in recent years.
Video and Universal Search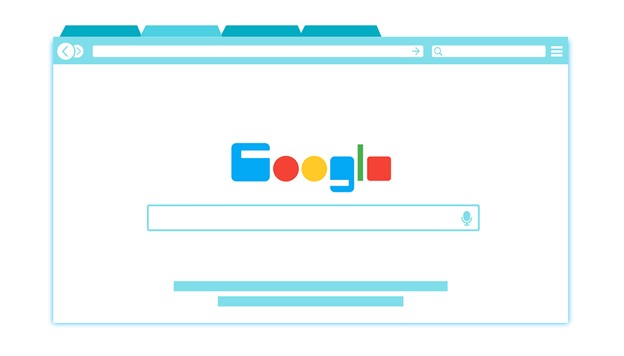 The term "universal search" refers to the integration of results from other search engines into a search engine's primary SERPs.
Because videos are now displayed in the main Google search engine, video SEO has a greater emphasis.
Today, a huge proportion of Google search results include videos, making it an essential traffic source for video content.
What is YouTube Video SEO?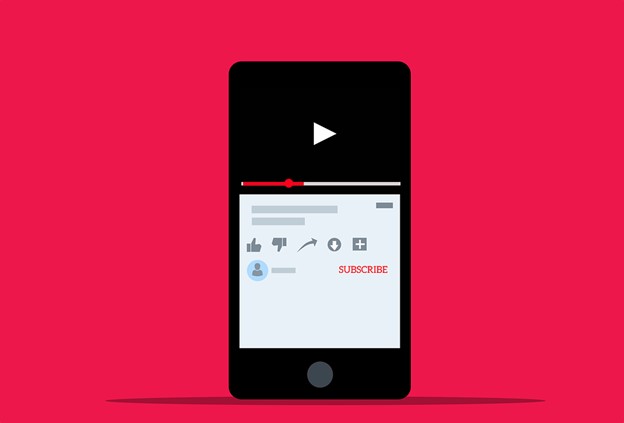 Along with refining video content for major online search engines like Google and Bing, video SEO targeting vertical search engines specializing in video content has grown in relevance.
Besides, users now massively utilize video search engines like YouTube to find just visual content.
However, even though the same corporation owns YouTube and Google, they employ distinct ranking algorithms to manage SERPs.
This implies that video SEO aimed at the main Google search engine will be different from video SEO aimed towards YouTube SERPs.
Do videos help with SEO?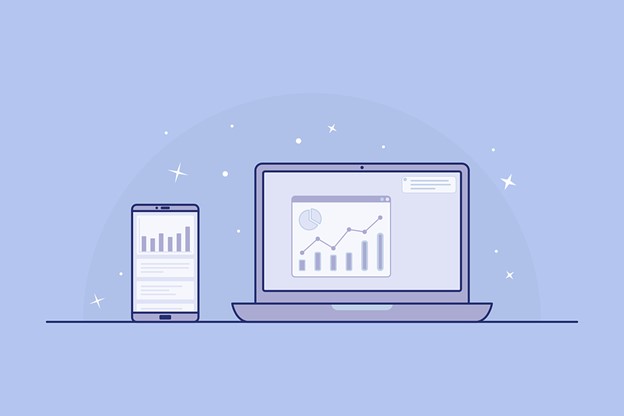 At the moment, there is no better channel for increasing traffic, engagement, or conversions than video.
Because of the decrease in video production costs and the availability of YouTube video editing tools, video content is now an exciting and cost-effective marketing approach for your company.
The advantages of video content do not end here. Videos are the magic beans for your SEO efforts and can improve your search engine ranking big time.
The core of digital marketing is SEO and ranking. They are extremely important to the success of your company.
Include video content in your marketing mix if you need to nail these two methods.
What makes video content more credible is that it's a solid tool to simplify complex topics and gives you a considerable boost in rankings, and drives more people to your website.
Now, the big question: How exactly can video content enhance your program optimization (SEO) efforts?
How Can I Improve My Video SEO?
In this modern era, not all video content can effectively improve your SEO performance and give you a better ranking position on SERPs — only the well-optimized ones. But creating those well-optimized videos which will be quite tricky. You can find below some quick tips for you to develop SEO booster videos: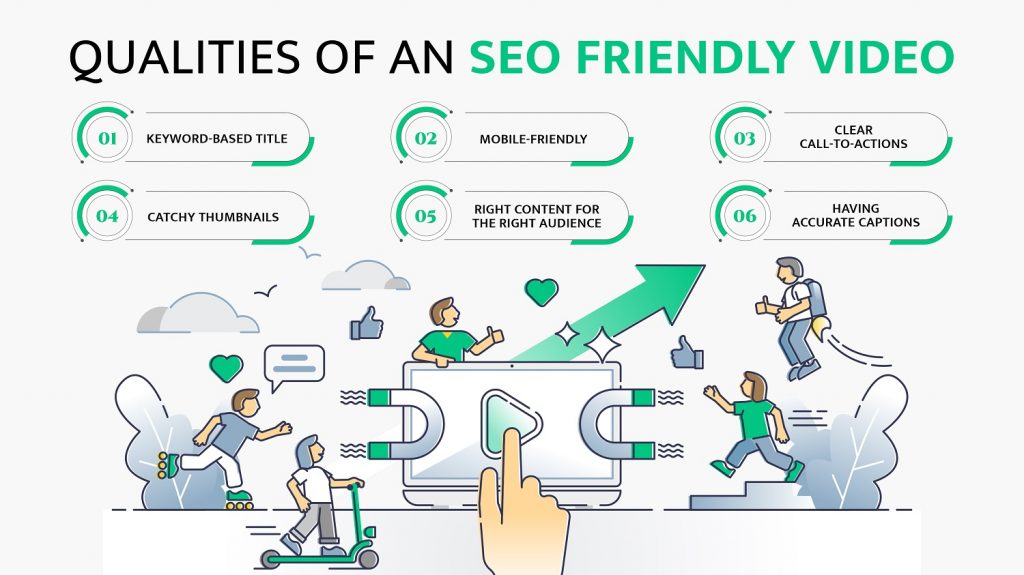 Keyword-Based Title
Despite its function to offer your viewers a slice of data, your video title can also act as metadata to look at what the video is all about. Therefore, it's a bit like the search page itself. Including a selected keyword within the first 50+ characters makes it easier for you to see within the video SERPs.
Mobile-Friendly
According to research, 72% of consumers watch videos with sound off. And on Facebook, quite 85 percent of users watch videos on their feeds without audio. We are aware of the situation because most of them watch videos on their mobile devices. So, it's crucial to form sure that you create mobile-friendly videos to succeed in mobile users. One of the foremost effective ways to make sure your message is delivered is to incorporate captions.
Clear Call-to-Actions
Make sure your call-to-actions (CTAs) are noticeable so your viewers can easily take subsequent steps after they finish watching your videos. A clear, visible CTAs will cause more quality traffic and increased conversion.
Catchy Thumbnails
A video thumbnail should give viewers a sneak peek of the entire video. The more you create it engaging, the more your viewers are convinced to click and watch the video. That way, you'll get more click-through to your video. According to Neil Patel, a catchy thumbnail can increase your engagement by up to double the percentage.
Read More: How Can You Improve Your SEO With Video Testimonials?
Choosing the Right Content for Your Target Audience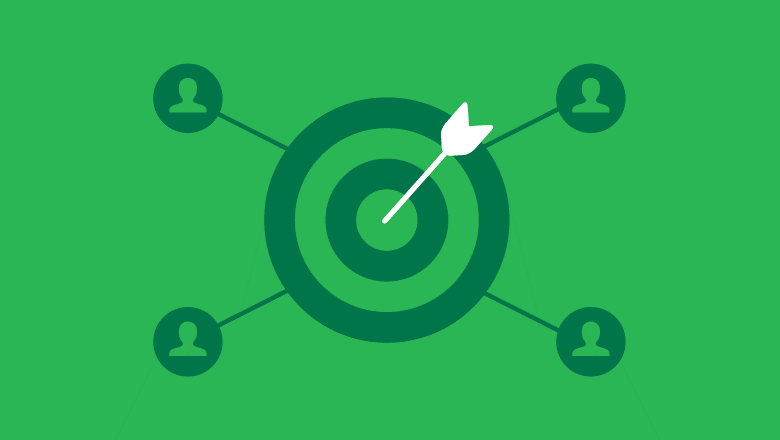 There are certain key steps for a successful video is to define your target audience. Gender, age and location are basic Video Testimonials demographics that you need to narrow down to develop a successful creative strategy. You could also believe in psychographic data like periods within the life cycle or class.
Don't forget to research seasonality and buy behavior: Is there a time customers buy your products quite others? Moreover, if you build a well-thought-out profile, your video will deliver what they need.
There is no need to use a formal tone to be taken seriously. Even if you have a B2B product, you can entertain your audience with a hint of humor. Therefore, don't forget that this can be applied to what you say and what you show.
One of the biggest ways video content can improve your SEO has to do with Google's internal algorithm for generating search engine results pages. Always be aware that Google values two things above all others: the quality of your content and its relevance to someone's original search terms.
To determine both of those things, Google doesn't just check out the text on a specific page. It also scans for other sorts of media to ascertain precisely what you've got to supply SEO Trend. If your sites have a mix of text and quality visuals like videos, meaning your pages are as varied as they're informative—thus giving a lift to your SEO efforts.
Avoiding the funky JavaScript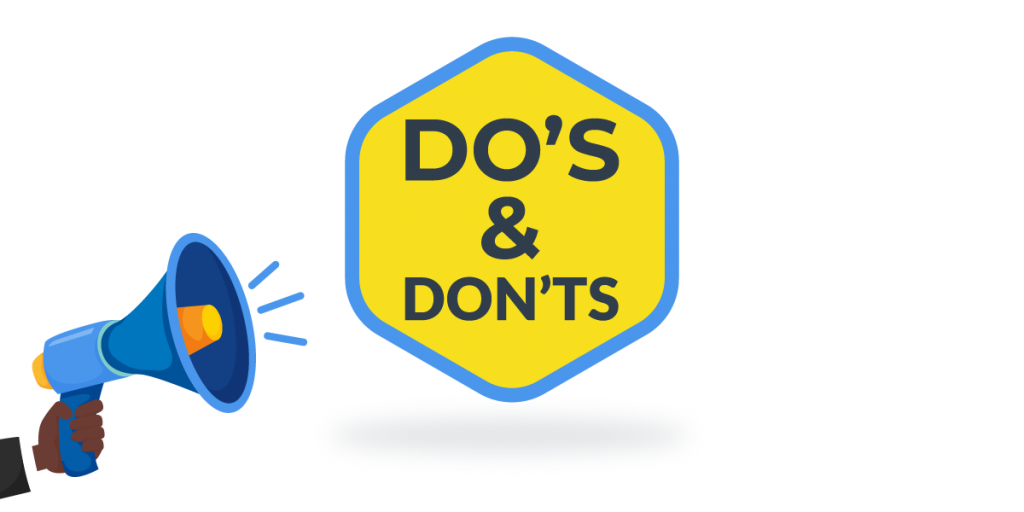 The most common reason why video SEO fails to figure is that Google can't find or read the videos on your page. If you're building entire sites with angular.js or using other JavaScript libraries to deliver page content, as against just HTML and CSS, then the video can get buried under multiple layers of JS. This usually translates to Googlebot video never finding your video.
It's not the top of the planet if you're restricted to a site supported a JavaScript framework. But be conscious that an a typical build can require some more technical work to get video SEO functioning properly. When unsure, check the Google Rich Results test to ascertain exactly what Google is or isn't indexing on your page.
Using video captions Setting it as a Regular Practice
Captioning the content is the process of partitioning transcript text into smaller sections, known as Caption Frames, and time-coding each frame to synchronize with the video's audio. The captioning output is named Captions, which are typically located at the rock bottom of a video screen. Closed captions allow viewers to follow alongside the audio and video or captions interchangeably.
Video captions are essential for video SEO. After all, search engines don't have 'eyes' to observe a video. Instead of search bots 'crawl' your site, reading the text and code of your pages for information and signals on what each is about. This way, Google (and other search engines) can return the foremost relevant information to look queries.
Video captions make your videos more accessible and get boosts in engagement on other channels, like social media, where visitors typically don't watch a video with sound.
Video Marketing Improves the Conversion Rate
Shoppers are nearly 2 times more likely to form a sale after viewing product videos than those that don't. this is often a reasonably clear sign that video can drive improved conversions.
If you're already onto a winning SEO strategy, it is sensible to urge more value out of it by using video to spice up your sales.
This doesn't just choose eCommerce businesses, either. consistent with Google, 50% of individuals hunt down product videos before they visit a store. By incorporating video marketing into your SEO strategy, you'll drive customers to your brick-and-mortar locations.
A Beneficial Tip for Video SEO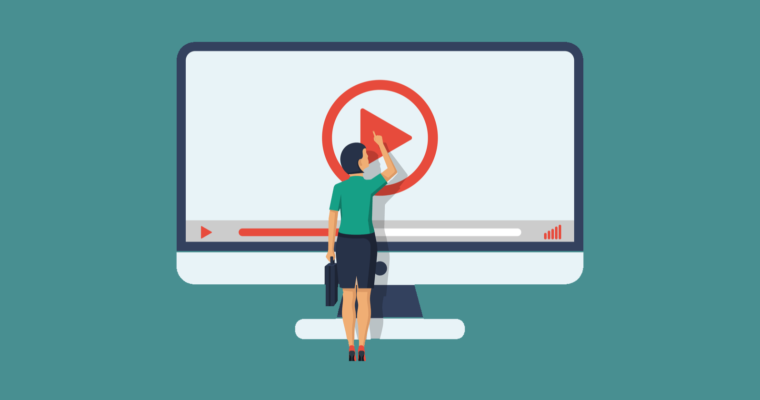 Keeping in mind — Google's algorithm (and other search engines) also considers many other ranking factors, just like the video content itself and therefore the overall quality of your video. The high-quality video is essential to growing your organic search presence — and this makes sense. If still or then the searchers only watch a couple of seconds of your video then leave, this communicates that your video isn't resonating and is either irrelevant or inferior.
That doesn't mean you have to invest in studio-quality equipment or a full-scale video production team. Focus on providing value for an audience, take the time to plan your video, and research a couple of beginner production tips to level up the design and feel of your videos for your marketing strategy.
Choosing the Right Video Hosting Platform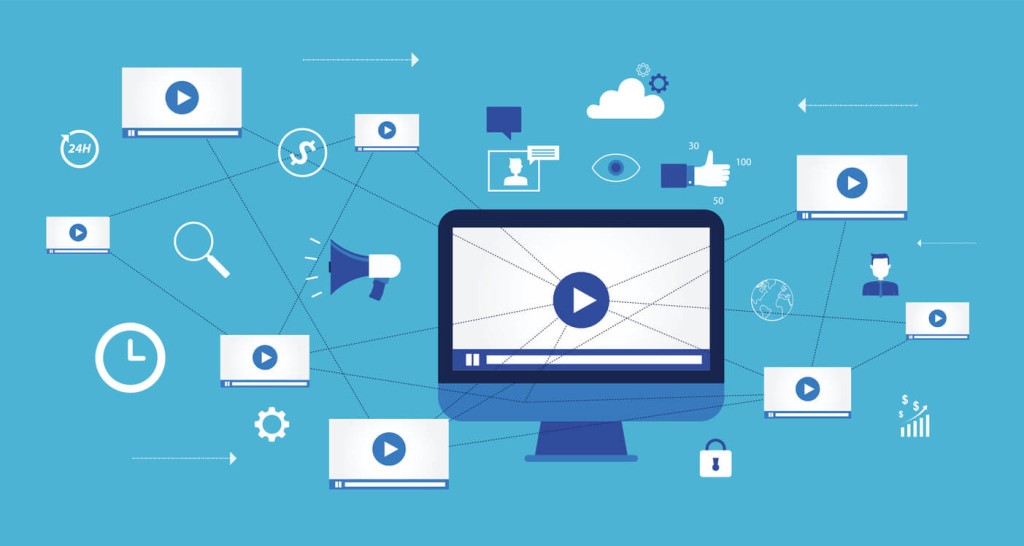 According to Phil, when choosing your video hosting platform, you'll get to consider the explanations you would like your videos to rank. Are you optimizing your video to realize site traffic and new leads? Or the user goal more general thought leadership and brand awareness?
If you're less concerned about getting traffic to your website and more focused on general brand awareness, YouTube and Vimeo could also be options to explore. The thing with platforms of this nature is that when your video is indexed, most of the traffic goes to them instead of your website. this will lead your would-be site visitors to urge lost during a sea of competing for traffic (like the suggested videos that appear after yours on YouTube).
Rarely, the users are more focused on gaining on-site traffic to push leads towards conversion, then exploring alternative hosting platforms that support this capability is that the thanks to the going, Phil, users automatically insert SEO metadata (JSON-LD, which is that the lightest weight and fastest) to up your likelihood of being indexed.
Inserting the Best Video Transcript

As you're scrolling through your Facebook feed, you likely see several videos with captions alongside the video, so you're able to view them without disturbing your housemates. The text that pairs with your video are known as a video transcript.
Not only do video transcripts make your videos more accessible to a larger audience, but they also make your videos more attractive and readable by search bots since there is additional text on the page.
Transcripts act as page copy, says Phil. "It is the more indexable text that means you can rank for more queries."
Phil also advises paying more attention to transcripts when the video is longer-form, and a main focus of the page since transcripts will have even more of an impact on rankings in these scenarios.
Ensure the remainder of Your Page has relevancy to the Video and Optimized for SEO
Sometimes, you cannot rely solely on optimizing your video to receive placement on the SERP result. It's still even as, if less important than the page itself, it is additionally optimized for SEO, or the search engines won't bother to crawl it within the first place.
While it is often challenging to urge your website to rank organically, if you still create high-quality content and make sure the technical SEO components are in situ, then rankings will come.
The other piece is ensuring the video has relevancy to the page you're embedding it on.
"Users got to ask themselves: does this page relate to the video in question, or is it generic?" says Phil. If the page is generic and the video is thrown on there, then the probabilities of its ranking are low.
Do Not Rely Solely on SEO in Your Video Promotion
Last but not least it's important to remember that SEO isn't reliable. Google is constantly changing its algorithms, video is evolving at a lightning-speed pace, and relying on search bots to rank your videos is not a consistent strategy to guarantee eyes on your video SEO is hard to control, and constantly changing so if you're truly looking to get more clicks and eyes on your video, investing in paid video advertising is a strategic route,
You can pay many places to promote your video, like Facebook, Twitter, and Instagram. You can also try other non-paid strategies like your partners having to promote your videos.
Never Embed the Same Video in Multiple Places
Another technical tip, adding schema markup to your website is different to enhance how an inquiry engine crawls and understands your video data. what's schema markup? Our friends over at Moz have this to mention.
"Schema.org (often called Schema) may be a semantic vocabulary of tags (or microdata) that you simply can increase your HTML to enhance the way search engines read and represent your page in SERPs."
There are many classes of markups that identify specific webpage elements — including video.
This is another particular area where Wistia excels. The video SEO feature uses JSON-LD to inject schema.org markup into the top of a page, making all videos crawlable and indexable for Google. No extra work, no extra teams.
Creating an inline embed
We offer two basic sorts of embed: inline and popover (other platforms will produce other options). If video SEO may be a priority for you, confirm to use the inline embeds altogether instances, instead of popover embeds, which make use of lightboxes.
It is mostly found that Google tends to index popover embeds far less often than the inline alternatives. This is probably because popover embeds need to be clicked to trigger the JavaScript delivering the video.
Either of the 2 inline embed types (standard and fallback) work equally well for SEO.
Make Sure Your Keywords Are Low Competition
If your YouTube channel is new, you don't want to travel up against giants who have already got 100 thousand followers.
By avoiding this, make sure your keywords aren't hard to rank for
One way to try to do this is often to use a tool like KW Finder
Let's suppose you chose the keyword "Content Marketing for Nonprofits." Plugging it into the KW Finder search field, and you'll see that its keyword difficulty score is 31 (a great score, since you would like to travel for a variety below 40).
Setting Meta for Your Video
Metadata is an outline of the video within the eyes (or bytes) of search engines. It includes the title and outline of the video, also as tags in certain hosting sites. To create and optimize your video SEO, you should include your keywords in each part of your metadata.
Make sure to write your metadata naturally, as bots won't be the only ones assessing your content based on this information. When your content is presented to users on search engines, the title and outline of your video will be a serious think about whether or not they prefer to watch your work.
Website Hosting Matters a Lot
Too often, businesses ask YouTube or other third-party streaming sites to host video. This might cut costs and increase loading time, but it also links consumers to a website aside from your own. A core focus of SEO is to extend website views and overall traffic. If you host on your domain, anytime your video is shared, your website is shared also.
When hosting on your site, remember to enhance indexing by separating video by page. As mentioned above, crawler bots aren't likely to reference any video past the primary. A one-video-per-page strategy improves SEO.
If you select to host on a third-party provider, make certain to incorporate your site link within the description. It doesn't have an equivalent effect as hosting on your domain, but it allows viewers to seek out you.
Conclusion
Placing video content on your website and sharing it alongside your social network makes it easier for you to urge found by your audience. Remember, create your video that gives value and knowledge for viewers so you'll get maximum results for your SEO campaigns. After all, once you nail your SEO campaigns, the opposite goodies will follow– including a powerful increase in conversion rate and sales.
The overall goal is to supply your audience with more of the content they love. So we concluded that in turn, will boost your video SEO via the all-important sessions.
Play with keyword variations for each video to specialize in additional interested viewers and broaden your reach. Moreover, you should keep your primary keyword consistent across all videos within the series. This may act kind of a hashtag, helping viewers find videos within the series quickly and easily.
In addition to that specialize in what works, use videos as a laboratory for the new material. And overall you will find new ways to spread your wings and creatively express your brand's voice. Once you combine this with your video SEO strategy, you'll confirm that magnificent, helpful, authentic, compelling, you're-going to love these company videos don't just get mad. They'll also get noticed.
Checkout the Best Video Review Software to get things done in your favor.