Fake testimonials are ones in which someone compliments and recommends a product or service, although they have never used it and do not believe it to be of high quality.
However, they are just doing it because someone has paid them to do so, regardless of their personal feelings towards the object in question.
When a small firm is just starting and wants to sell its products or services as much as possible, it is common for them to use fabricated customer testimonials.
Alternatively, they may have launched a new product that does not yet have any/enough genuine customer reviews and seek to increase its popularity.
But in many other cases, unknown merchants utilize fake testimonials to raise the star rating of knockoffs or low-quality products that they are having difficulty selling.
Moreover, they are also employed in the case of things that have received an excessive number of negative ratings to bring the number of unfavorable reviews into balance.
What Do the Stats Tell?
The findings of case studies suggest that over 40% of all online reviews are fraudulent. And you can find them anywhere, whether it's in Amazon reviews, on social media, on Google, or in other places.
More than 60% of all Amazon reviews of electrical products are fake reviews. Beauty items, nutritional supplements, and footwear are some other categories of products stuffed with fake testimonials.
If you're looking for fake testimonials, social media networks are a great place to start. According to one case study, over 4.5 million businesses paid for fictitious Facebook evaluations in a single year on the social media platform.
This phenomenon has developed into a legitimate and supreme industry on its own. Sellers may now purchase huge packages of fake reviews for close to $1,000, which includes 50 reviews. A package of 1,000 fake testimonials costs more than $11,000.
Read More: 5 Ways Testimonials can Help in B2B Video Marketing
How do the Fake Testimonials Work?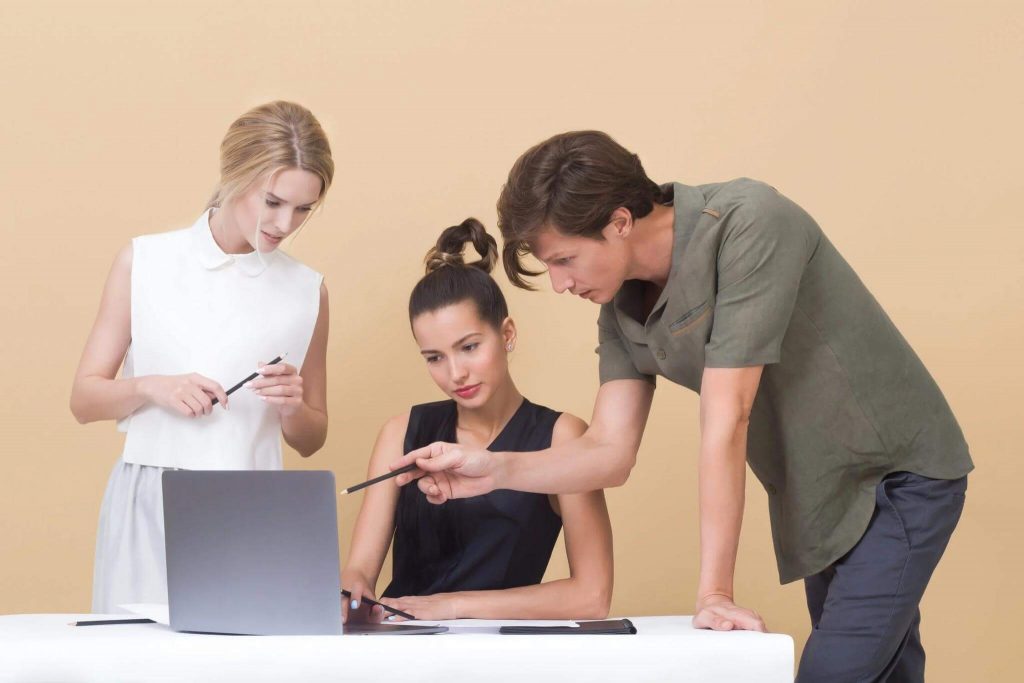 There are various ways to obtain fake testimonials for a company or organization.
One of these methods is to make use of a fake testimonial generator. Yes, you heard right!
There are websites on the internet that will generate testimonials for you on your behalf. You simply enter the information about your product or service, and the software generates a fake testimonial for you.
More so, you might also write your client testimonials as an alternative strategy. That will, however, necessitate some ingenuity, time, and technical expertise on your part.
In addition to paying for testimonials from real individuals, even if they have never utilized your business or product, there is another popular strategy that can be used.
This method is popular on social networking sites such as Facebook.
Private social media groups where vendors approach members with an offer to purchase one of their products in exchange for writing a positive review or testimonial about it.
In exchange, they will pay them for the exact value of the merchandise that they have purchased. There are some instances where they will even give you a commission on top of that.
The Dangers and Risks of Fake Testimonials [A Guide]
Now, you have got an apprehension that fake testimonials are a not thing rather a whole different business on their own. I think now is the right time to highlight the dangers this act can cause when you take the risk of using fake testimonials to promote your products or services.
Because of fake testimonials, your firm is prone to many risks. Here are some of the prime ones;
1. Fines
If you breach consumer protection rules, such as those governing misleading advertising, you should expect repercussions from the Federal Trade Commission (FTC) and your state.
2. Negative Impact on Your Reputation
Online testimonial sites have the capability of reporting bogus reviews to consumer protection organizations and posting this information on your profile. It will result in a terrible reputation for your firm, which will be extremely tough to overcome.
3. Lost Faith
Consumers will lose all hope in your organization if they discover that you have promoted or permitted fake testimonials to be published. You will lose credibility as well as a significant business, which will have an impact on your organization now and in the future.
4. Growth Deficit
An invasion of reviews can momentarily enhance sales, but if your items or services do not match the sham reviews, your firm will suffer.
5. A Risk to the Public
Fake testimonials of physicians, attorneys, accountants, and car repair firms may result in consumers being harmed. Customers can also suffer from other dangers such as unreported allergic reactions or dangerous items, underscoring the importance of only honest reviews in the first place.
How to Spot and Avoid Fake Testimonials?
In your drive to acquire new consumers and strengthen your brand, you may want to invite all of your existing customers to submit honest ratings on reputable testimonial sites.
Continue to provide outstanding service, which will encourage clients to laud your organization on the internet.
The absence of testimonials is more beneficial to your firm than the presence of fake testimonials in general.
Learn about the dangers of fake testimonials and how to counteract them so that you can maintain your credibility, improve your reputation, and safeguard your business.
Final Thoughts
In the long run, it is not a good plan to use fake testimonials as a quick sales booster.
Moreover, it is a behavior that is unethical and unlawful and will devastate your personal and corporate reputation in an instant.
To start and grow a successful business, you must build a close connection with your consumers, learn their needs, and be able to provide what they need.
Just give quality products and services. The sales of your product will be independent of your efforts if you can do that. In such a case, your customers will naturally provide honest, well-deserved reviews about your product.
A high-quality customer review management tool, such as Vidmonials, is helpful if you want to obtain testimonials from actual consumers and manage them from your website directly.