Many people these days rely on their purchasing decisions on what they perceive to be the unbiased views of others.
You may find out more about a product or service by reading internet reviews on Google, Amazon, or Yelp.
To maximize the power of one of your most valuable marketing assets—a delighted customer—don't rely solely on text testimonials.
Remote video testimonials are far more persuasive. They are adamant about impersonating, and they are significantly more entertaining and compelling.
Remote video testimonials increase confidence since customers can see and hear the person providing the testimonial. And no sale occurs if there is no trust.
However, not all remote video testimonies have the same impact on the bottom line.
Using our video pros who have a track record of closing more deals and doing so more quickly, we've devised our process for creating high-quality video testimonials remotely.
Our remote video testimonials help many clients close multiple deals every day.
Customers may record video testimonials in as little as 15 minutes from anywhere in the world, and we make it simple for businesses to take advantage of this.
What's the point of using remote video testimonials?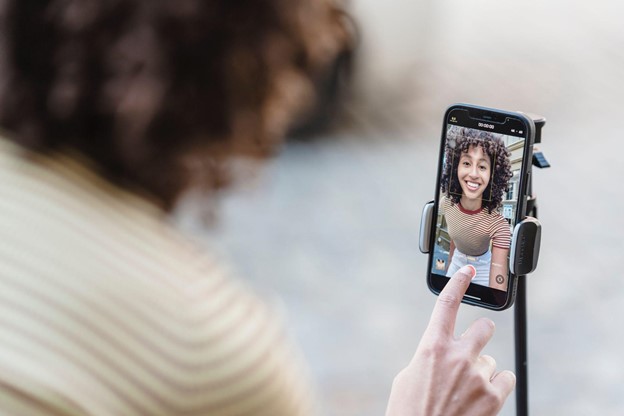 They foster an atmosphere of trust
People are suspicious of written reviews because they are so easy to fabricate. There will be no sale if the customer does not trust the seller.
Everyone can't be the best in their field. A potential customer is only interested in learning what others say about your business.
Prospects may see and hear what actual customers say about your product or service via video testimonials, which increases buyer confidence and trust.
They motivate people to take action
Customers are more likely to take action when they feel more confident in a company.
A majority of clients wait until they read a review before taking action.
Customers are more likely to purchase if they have the social proof they're looking for.
The king of all content is video
The king of content is video, and the king of content is content. Visual storytelling is more effective, efficient, and entertaining since it incorporates sight and sound.
Thanks to remote video testimonials before they make a purchase, your potential customers can see how you help others and what they can expect from working with you.
Why should you use remote video testimonials in your marketing strategy?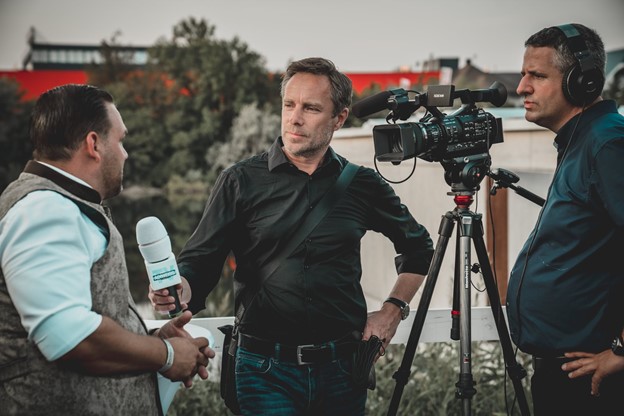 Instead of a typical business video, your audience will be more receptive to recommendations from people who have been in a similar position to themselves, thanks to the personal touch provided by video testimonials.
You don't even have to film them in person, which is a huge convenience.
It's never been easier to gather footage for your video testimonial campaigns. Working from home has become the norm for many people.
Using testimonials in your content strategy is as simple as using one of the various tools available.
There are numerous advantages to working remotely, including that you don't have to worry about equipment, travel arrangements, or even if you're in the same nation.
Even while creating a video testimonial isn't difficult, the final product may be dull or lack the dynamic elements necessary to hold the interest of your target audience.
When it comes to remote video testimonials, there are a few things you can do to make them more exciting and valuable for all of your marketing platforms.
Recommendations for Creating Remote Video Testimonials (Best Practices)
In many remote video testimonials, a customer extols the virtues of a brand's goods or services. If you want to engage your audience and keep them entertained for the full three minutes of your monologue, don't focus on the advantages of what you're saying.
Good remote testimonial videos instead create an exciting and motivating story. They should feature real-life professionals and well-developed characters who face actual obstacles.
When creating a remote video testimonial, it's important to remember that your customers should be the stars of the show, not your products or company.
When it comes to remote testimonial videos, the primary goal is to extract genuine and powerful emotions from the experience of a current or former client in a way that can be beneficial to other potential customers.
The speaker's story should always focus on the presentation to evoke the same feelings and convictions in the audience as it did in the speaker.
Emotionally reliving your customers' journeys and presenting a picture of the results they achieved with your product or service will allow them to relate to and recall the story of transformation that took place.
Conclusion
Your product's social proof is enhanced with remote video testimonials, a proven technique to attract new customers and increase income.
To maximize your video testimonials, follow this article's best practices and step-by-step approach. Even if you can't be there in person, the results will be high-quality, professional-looking recordings.
Using remote video recording tools like Vidmonials simplifies the process even further, allowing you to focus solely on the success stories of your satisfied customers.
Book a demo to avail a 7-day free trial.
FAQs
Are video testimonials important?
Credibility is one of the primary benefits of including customer testimonials in your video advertising… They get to hear it straight from their peers when watching a video testimonial. It's a powerful tool that allows your customers to hear from real people who have used your items and give an unedited assessment of them.
How do you collect video testimonials?
Vidmonials – remote video recording software – is a modern and straightforward approach to collecting video testimonials. There are only a few steps involved in Vidmonials' collection of customer testimonials. You include a link to Vidmonials remote video recording service in an email. The video testimonials your customers provide are as simple as clicking "record," and you'll receive them in your library of video testimonials once they've been recorded.