Online camera recorders let you record videos using the system webcam (embedded or external). Moreover, you can utilize them using any of the web browsers without needing to download software separately.
Most often than not, you can also use these online utilities to record online video or live streaming for free on your computer.
This article discusses some of the best online camera recorders that you should be using in 2022. And with them, you can use the laptop camera to record on the laptop. Also, you can use them to record a video of your screen.
Read them as under: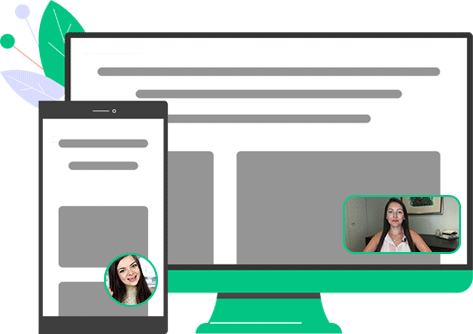 Vidmonials is yet another online camera recording tool. However, to declare it merely as one of the standard online camera recorders will be an understatement. And the reason is its universal and multi-faceted features.
Vidmonials is a video platform that comes with many primary features, and not only one. Furthermore, it allows its users to leverage any of its primary features through their client's faces. So, they could make their business more authentic.
It comes with a user-friendly interface that allows you to share audio, videos, text-based messages, etc. However, the content of these messages could be a sales pitch, a review/feedback from clients(s), a product/service demo, and many others.
Since Vidomials come with multiple primary features, you can utilize them dedicatedly/exclusively for your online camera recordings as well.
As an online camera recorder, it offers the following utility to its users:
Real-time web camera and screen recordings.
Online space for storing the recorded videos.
Lets its users add their company logo to the video.
Option to share the video recordings on different platforms, including YouTube or Facebook.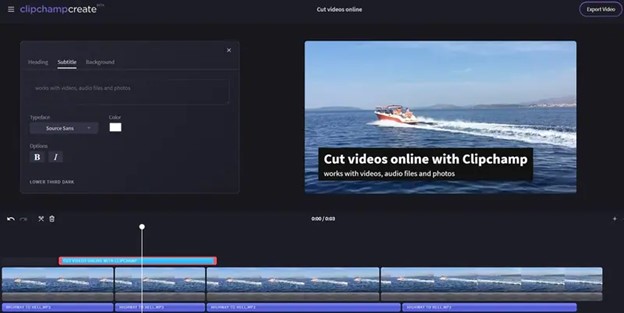 One of the online camera recorders that you should be looking forward to using in 2022 is Clipchamp. It is a flexible online recorder that also helps users to perform faster editing on their videos.
While it is a free cam recorder, its user-friendly interface also makes it one easy-to-use recorder. Moreover, one of the features of this tool is that it enables the users to perform editing on the videos before they're rendered.
Using Clipchamp, users can perform functions such as trimming, rotating, and cropping. Also, users can adjust contrasts, brightness, and saturation to have a better video. Furthermore, you can record and perform the pertaining functions, such as recording, compressing, converting, quickly.
This tool goes the extra mile in making the process convenient for the users as it provides them with a list of stock footage and videos along with the video templates.
Once the users finalize their recordings, they can upload and share their videos to different social media platforms. And users can also download their videos so they can use them later. Furthermore, it also comes with a direct uploading capacity.
Lastly, its free version allows the users to video record up to 5 minutes. However, its premium subscription is required to record for an additional period, enabling the user to video record up to 30 minutes.
Read More: What Are the Features of Best Recording Software In 2022?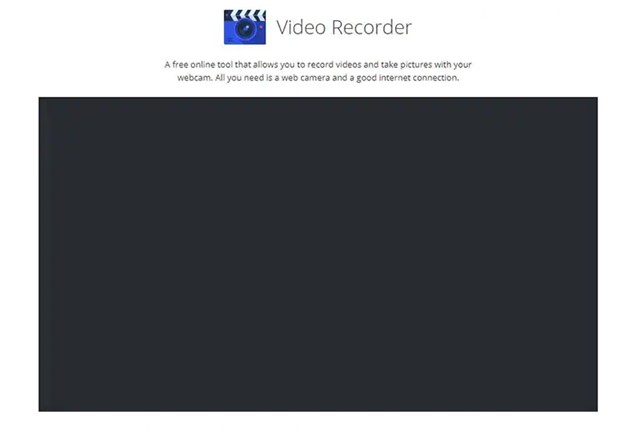 Webcamera is another tool you can use for your online camera recordings, and it is one of the widely used camera recorders.
You may consider it an online app that enables you to make videos and capture pictures in a browser. However, its functionality is similar to a standard online cam recorder.
Webcamera comes with an easy interface that conveniently helps users perform different settings on their videos/audios. Also, it conducts file processing relatively quicker.
Webcamera also comes with convenience for the length of the videos. Therefore, not only can you record longer videos but can also save them on Dropbox, Google Drive, etc., and on your device too.
In addition to this, you can also configure the parameter of your online camera recording. In regards to this, you can select the quality, opt for a full-screen or mirror mode. Additionally, users can adjust the sound volumes by decreasing the echo effects to the level that suits them.
In a nutshell, Webcamera is a decent choice for your online camera recordings.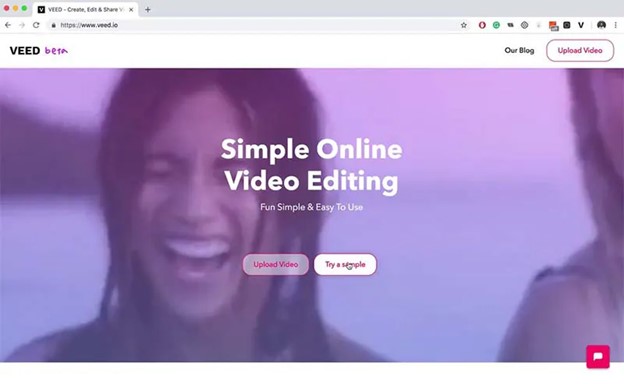 Veed is one of the most suitable online camera recorders for use. Since it is an online platform, you do not need to download its pertaining software. And, thus, you can use it directly through your web browser.
Veed helps you to perform online cam recordings using different screen combinations.
It comes with multiple layouts for your video recording via webcam or screen recordings. So, you can perform cam and screen recordings side by side, on top of each other, or in a different layout.
This online recorder is more suitable for sales videos, interview videos, videos for the sales pitch, etc. Moreover, it does not restrict the number of videos to be made by the users for free.
Within this tool, there is a robust editing tool. So, it eliminates the need to download/use a separate editing tool for performing video editings. Also, the editing tool can be used with a single click. So, while online recordings, you can quickly switch to the editing work.
In addition to this, its editing tool empowers the users with the features such as subtitle addition, scene cutting, overlays creation, etc. Besides this, you can also add images, audio, and subtitles, which helps you optimize your videos for social media platforms.
Regardless of the operating system that you use, this recorder works equally well on all platforms.
One of the prominent features of this tool is the 'retake' feature. It allows its users to perform retakes during their camera recordings. And for this purpose, it comes with a restart option that is always available for the users to use.
Veed, to conclude, is one of the most comprehensive online camera recorders.
Conclusion
Using online camera recorders, you can perform video recordings. And, mostly, these recorders also come with the ability to perform screen recordings.
While every recorder, which this article discusses, provides usefulness to the users in its way. But Vidmonials, besides serving the purpose of an online camera recorder, also offers other handy features. And so, it dominates the list.
To book a demo with one of Vidmonials experts, visit https://app.vidmonials.com/f/dkh7E1fDXWsYLXF8izNawy2o.