Video reviews are the number one marketing tool that a brand can leverage today.
But why though?
Well, You've been utilizing videos to grow your brand, and that's not generating the results you desire.
You're anxious and wondering what it will take to persuade customers to buy your stuff. Customer testimonials may be the solution to your troubles.
If your potential customers are going to shop for your product or service, they (of course!) want to know that they're getting a good deal.
However, they do not want to hear that from you because your word may not be that credible. Instead, your clients want to hear it from their colleagues/ friends/family. It is where consumer testimonial videos come in.
Podium (an immersive management company) found that 58 percent of users read web reviews at least once a week. And, according to our off-camera study, 95% of people claim that feedback affects their buying choices, whether positive or negative.
Moreover, we gather that you are on this page because you want to learn more about Video Reviews and their benefits.
How Do You Ask For A Video Testimonial?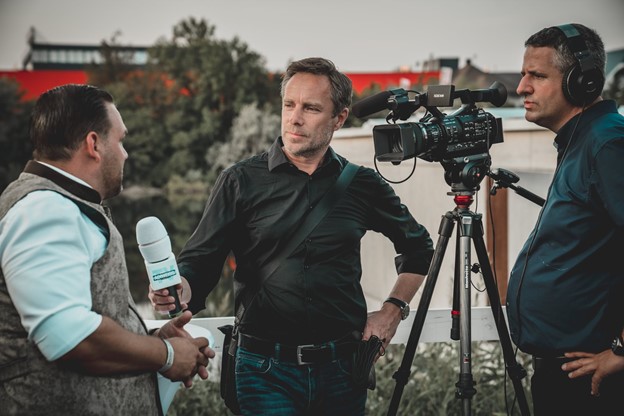 There's always the possibility that your consumer could refuse to provide a video testimonial – but don't let this deter you from asking.
If you've done something extraordinary for your consumers, there's a tale there, and several others will want to support you in return.
Remove any obstacles that may be impeding your ability to create that video.
If you can't bring them to you or go to them, consider a Skype or Zoom call. If they are unsure what to say, assist them in developing their narrative and offer them fantastic examples.
Trends in video marketing will continue to shift toward a viewership seeking authentic, personal interactions.
This may result in poorer production quality standards, thus understanding the story is the ideal strategy to focus on.
Moreover, the following are some tips that you can implement in your video reviews requests.
Tell them how their experience can become an inspiration for others in the industry
Make sure that your client doesn't have to do anything except appear for the video recording
Provide your client with a structure to work around. It's better to have a few questions ready
Showing a few examples from your past clients would be a plus if you have any
Moreover, today – we will answer some of the most popular questions that people ask about video testimonials. Let us get on with them one by one.
#1. Why are customer Video Reviews so effective?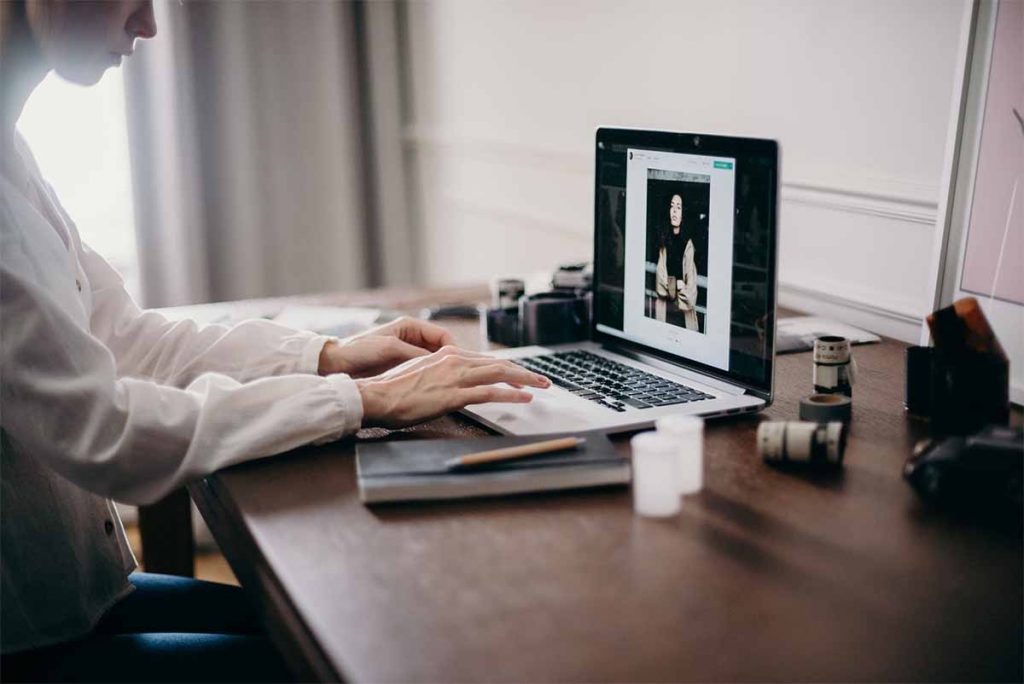 Video testimonials from customers offer the social evidence that an individual or a group of people need to make a decision.
People are unlikely to believe a salesperson who praises a product that he or she has been assigned to deliver.
As a result, glowing testimonials from previous clients and their experiences could be just what your prospects need to make the final decision to select you.
The question now is: how can you make a fantastic testimonial video?
When it comes to creating a successful consumer testimonial film, there are many things to consider, but the sort of questions you ask will determine the outcome of the whole project.
#2. How does a good Video Reviews look like?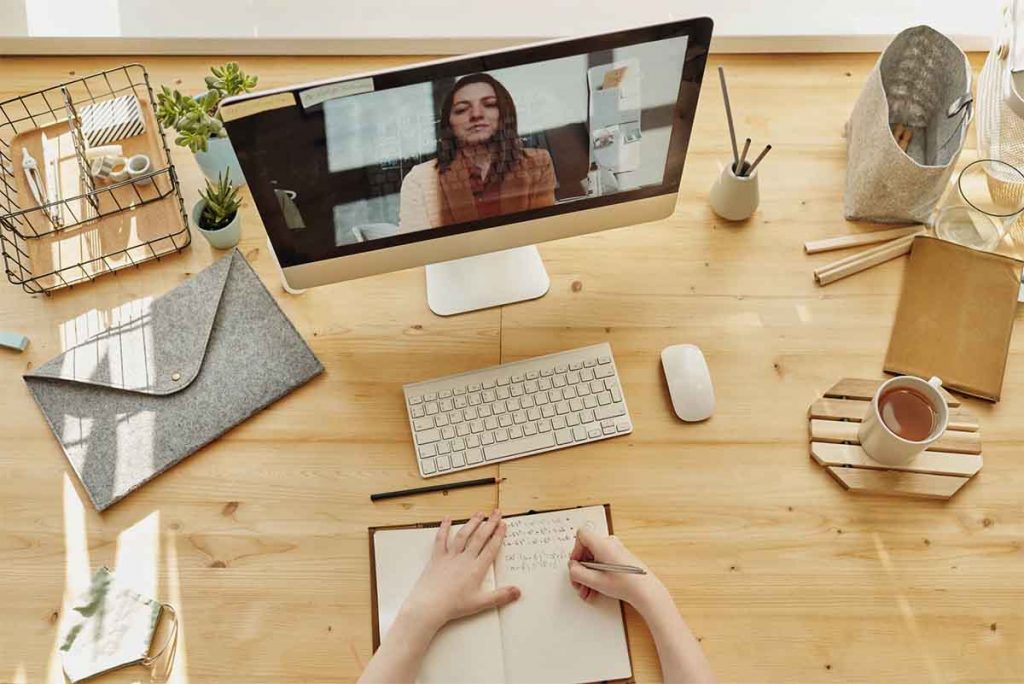 Although consumer testimonial videos are incredibly successful at increasing revenue, they can be difficult to produce at first because they are more detailed than a written testimonial.
A high-quality, professionally produced, and well-edited customer testimonial video is essential.
More so, you must also encourage your clients so that they discuss the core features of your product or service and describe their experience in a manner that is both appealing and sincere.
Furthermore, if we must list down the qualities of effective video reviews, they will be that they must,
Be short and sweet
Be more about your clients
Showcase client's successful transformation
Include features and benefits
Have a story-based narrative
Influence emotions
Answer basic questions like what, who, how, and why.
Be in an interview format
Powerful call-to-actions
Read More: 5 Best Testimonial Video Examples For Everyone in US
#3. Whom Should I Contact For A Video Testimonial?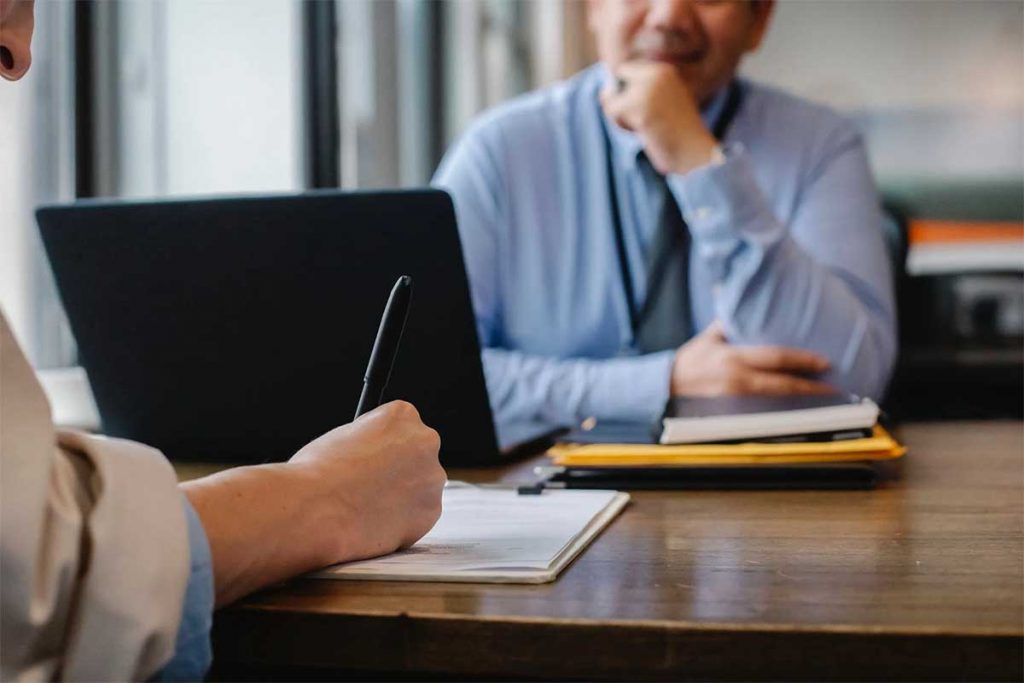 Having a testimonial from the direct person who signed a contract with you to do the work is crucial if you're working on a large project, as he/she was the person to put their trust (and money) in your pocket.
More so, to gain more "hands-on" experience, it's also helpful to have along with someone who was directly involved in the execution of the project. When these elements are combined, the cumulative results of the initiative and minute details will be highly visible.
Nevertheless, you may also get a team member filmed to provide their perspective on the situation.
This way, the video reviews you collect will portray a holistic view of the project implementation.
#4. How long do they need to be interviewed in the Testimonial Video?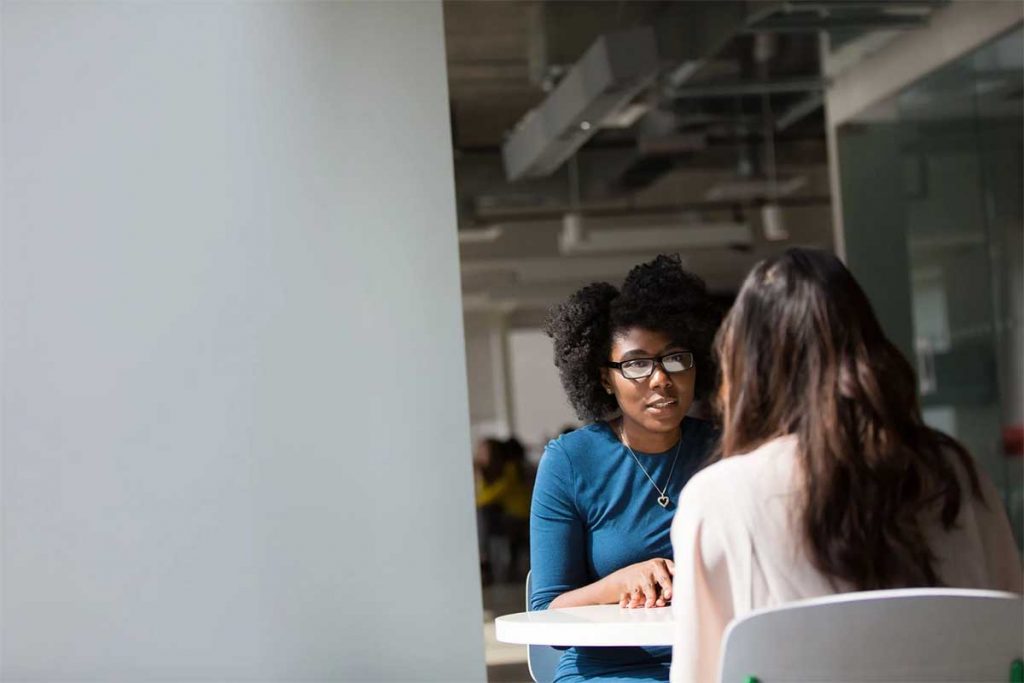 Since product reviews are a bit further down the market pipeline than commercial-type videos, they can take a little longer.
Audiences (at least those looking for product review videos) have recognized a need for the product, have perhaps shortlisted your brand or product, and are now looking for more detail to help them make their choice.
Therefore, you must take on a deep and informative interview with one of your happy customers. This interview may take up to 30-45 minutes for the recording. However, you cannot just publish raw and lengthy footage of your interview.
Exceed three minutes at your own risk. Your audience will visit your landing page to watch a video review of the product, not to study for a doctoral thesis. So, keep the video review short and to the point. If you find out that you're exceeding over three minutes, it's time to apply some judicious editing.
#5. Do they speak to the camera or off-camera?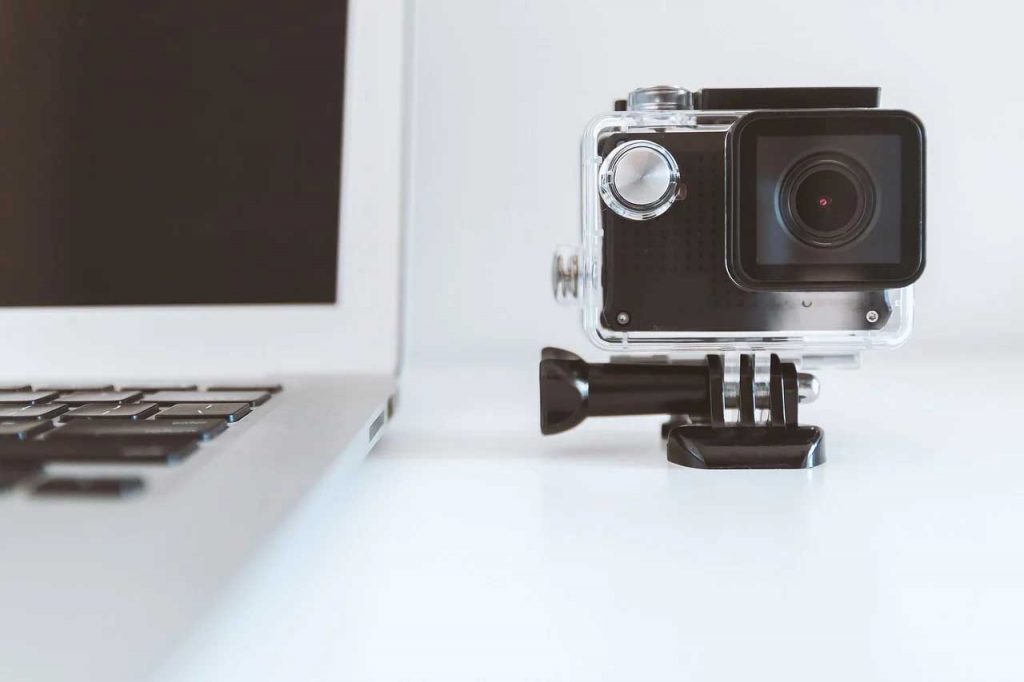 Well, there is no harm when a client is looking into the camera, but the video reviews where the customer is talking off-camera are more professional looking.
Off-camera means that you are in a direct dialogue with the client rather than him staring down the barrel of the camera. This approach is intended to make both parties feel more at ease while conversing with each other rather than a camera, resulting in a more natural-sounding plot.
However, let us say that it is not an interview-based customer video testimonial but a remote video review on a platform like Vidmonials. In that case, a customer may record a video directly through their camera.
#6. Should the clients know the questions in advance?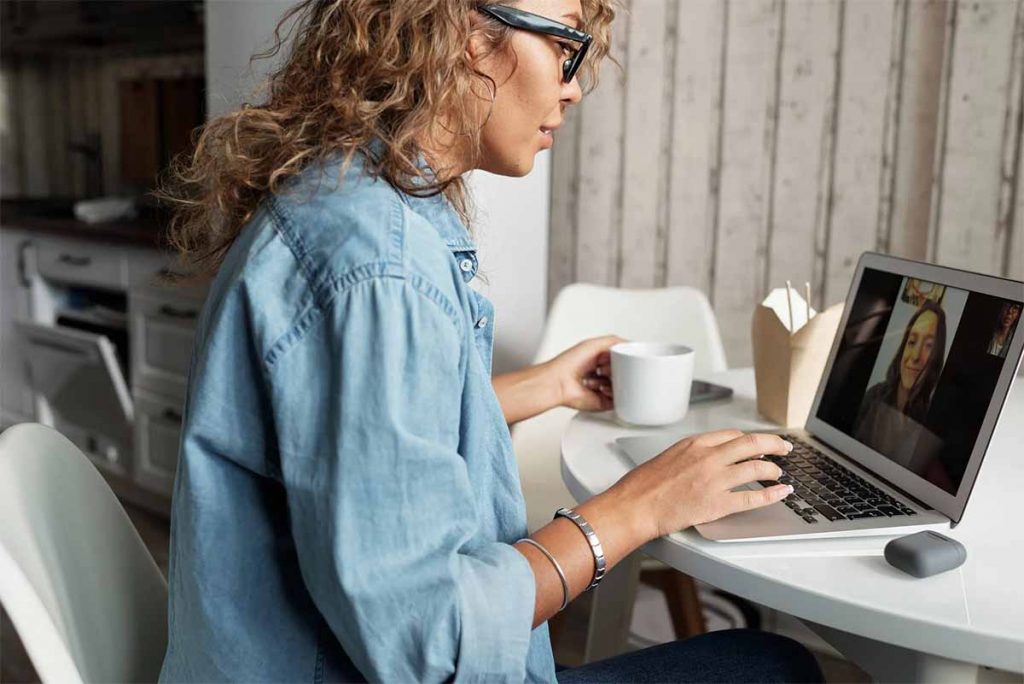 As honest customer success evangelists, we are against doing scripted interviews. However, we do consider giving the interviewee a list of questions ahead of time so they can go through them.
We ask them to take notes but not to plan complete responses, as this still seems a little contrived in the interview. We never reveal the whole list of questions, but there are always some surprises for them.
#7. What do I need to think about when choosing a shoot location?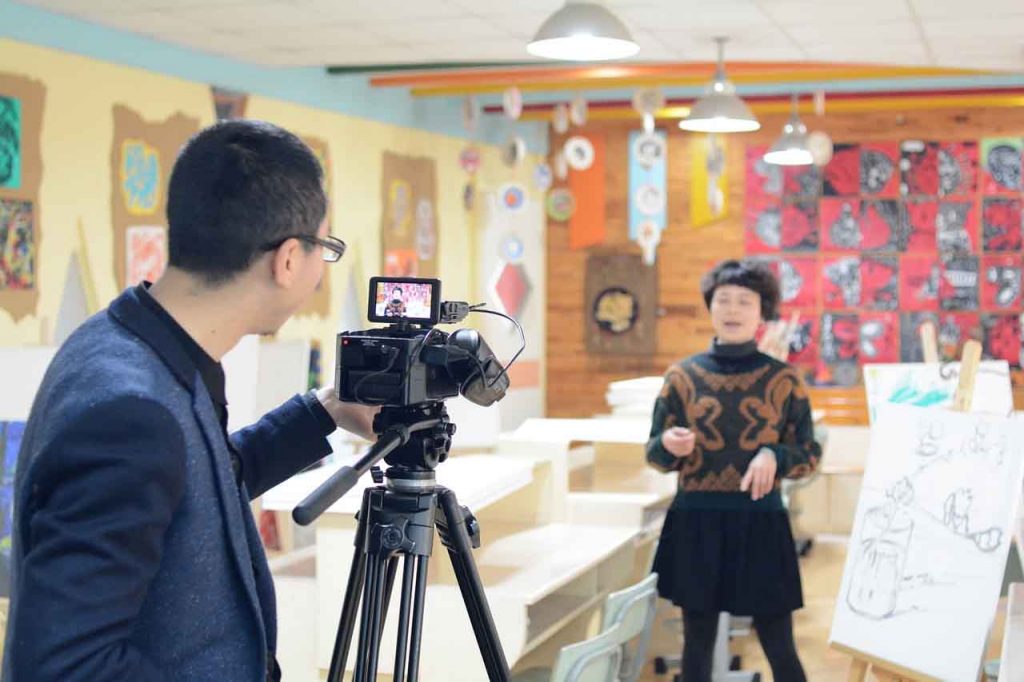 In case of on-site shooting, we would suggest a room that can hold 8-10 people, as this gives us enough space to set up the camera and lighting while also allowing us to breathe.
However, in the case of remote video testimonials, the client can choose any place of their choice.
Even so, it is ideal whether it is a view of the office or somewhere with some action in the background, as this adds vitality to the shot. They can even be in the middle of the shop/workroom, but bear the tone in mind. Remember the logistics of shooting in your office as well.
#8. What should be the concept of my Video Reviews?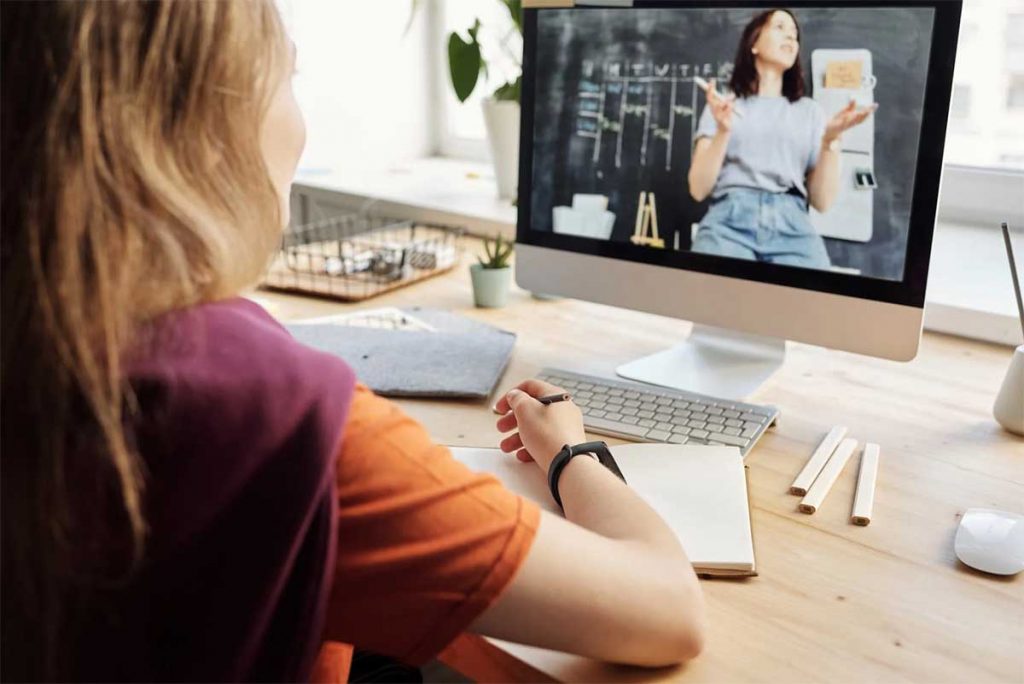 The concept of your video is perhaps the principal factor in the success of your video reviews.
Therefore, before you begin filming, you must do extensive analysis and consider the concept thoroughly. Furthermore, you can ask yourself questions such as,
What distinguishes your consumer testimonial video?
What effect would it have on other customers?
Where and how can you market this video review?
Bonus Question 1 # What Should Be Included In A Video Testimonial?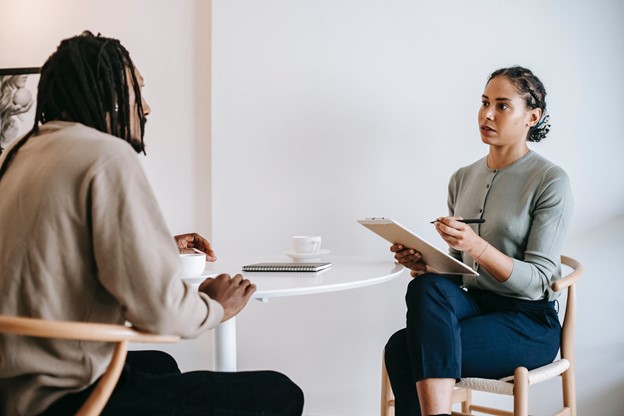 Your testimonial, like any successful marketing video, will tell a narrative. It doesn't have to be lengthy, but it should cover the following essential story-based elements:
The context: Who and what your client is and what they do.
The problem: A relatable issue that customers experience in their personal or professional lives.
The solution: How your product or service assisted them in resolving the issue. Make your topic as specific as possible.
The conclusion: A more detailed explanation of how they will continue to avoid their problem by using your product or service.
Bonus Question 2 # What Questions Should I Ask In A Video Review?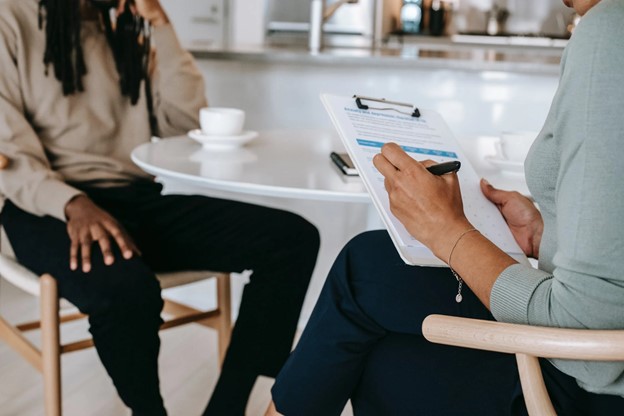 Well, just like we discussed in the above answer – this step should fairly be very simple for you.
So, if we break the questions down based on the above elements, these could be the probable questions to ask your clients.
Please can you introduce yourself and your company?
What problems were you facing before you reached for our product or service?
Why did you choose our company for a solution?
How did our product/service help solve your problems?
Would you consider our product/service again for similar issues?
Would you recommend our product/service to your fellow companies in the industry?
The Bottom Line
We will assist you if you want to learn more about using a testimonial video for your business. Contact Us to see some excellent client testimonials examples and to learn how video testimonials can help to grow your business.
If you like this article then Follow Us on Facebook, Instagram and Twitter for more news and updates.