A remote video recording software helps you create videos, essentially, without any professional video setup and is starting to replace the traditional video production methods.
As with the name, software for remote recording enables capturing videos remotely. However, an ideal remote recording software should come with the capability to accommodate multiple industries simultaneously.
Vidmonials is one such software that can serve different businesses at the same time through its manifold features. In addition to the video recordings, it also comes with performing high-quality screen recording.
As much as different industries can avail Vidmonials, it can be leveraged significantly by the professionals working in real estate, eCommerce, recruitment, and customer testimonials.
This article discusses the features of Vidmonials that help different industries, which will explain why it is the only remote recording software you'll need for your business and industry.
You can read its effectiveness as below:
Vidmonials as remote video recording software for eCommerce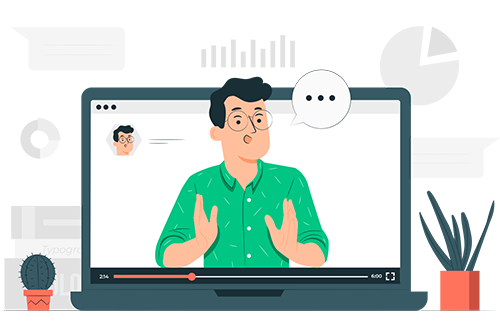 You can leverage Vidmonials as a remote recording software to meet your eCommerce business' necessities. It helps you create testimonial videos of your highly satisfied customers remotely, which you can use on your website for influencing its visitors better.
It has the following features in this regard:
Video collections
Users with an eCommerce business can receive remote testimonial videos from their clients and gather and collect them at a single point. And this helps to search for a required video for use on the website.
Testimonial requests
You can request all your customers/clients for remote testimonials in a single go. This feature enables your clients to provide their testimonials easily without indulging in extra processes such as sign-ups.
Credible website
Vidmonials allows its users to use floating trust seals or video playlist videos for their website or client testimonials. It, as a result, helps to make the website and client videos look more credible.
Live analytics
This feature allows you to summarize all remote testimonials received from your customer. It also allows you to track all your testimonial requests.
Vidmonials as remote video recording software for Real Estate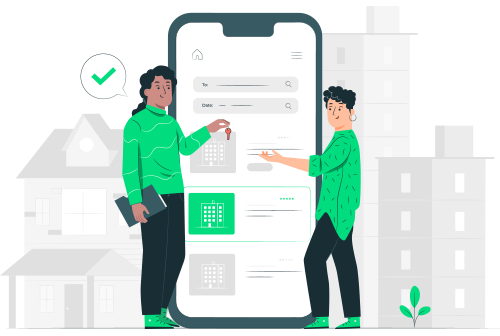 Vidmonials as a remote video recording software provides essential use to the real estate industry by empowering them to create virtual property tours.
Users with real estate businesses can create remote videos of the sellable properties and share them with interested buyers. It allows a potential buyer to learn about a property from the comfort of their home, increasing the prospect of a sale.
In addition to this, it is an ideal remote video recording software for video marketing of properties. And its features in regards to real estate are as below:
Social media marketing
Regardless of its industrial nature, a business can thrive by marketing on social media platforms. Thus, with Vidmonials, a property business can make persuasive videos regarding its utility and share them across different social media platforms.
Email prospecting
Email prospecting can be made much more effective by using impressive business videos in your email subjects. Using videos compels the user to give your email the required, or suitable, attention or consideration.
Vidmonials as remote video recording software for Video testimonials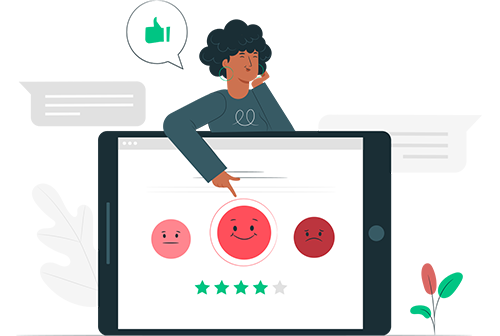 Remote video recording has the utmost importance when it comes to client testimonials. And with Vidmonials, for you clients to make video testimonials remotely and for you to receive them is effortless. Therefore, it is one of the best video recording software in the video testimonial industry.
Its feature is the following:
Testimonial requests
This feature allows users of Vidmonails to make video testimonial requests via QR codes, emails, etc. Moreover, requests can be made to multiple clients simultaneously.
Managing testimonials
The utility of Vidmonials is not limited to making and receiving testimonial videos. It lets you have only valuable testimonies by providing the capability of accepting or rejecting a client video. In addition, all your testimonials are saved in a single repository.
Trust seals and Video widgets
Using this feature from Vidmonials, you can further authenticate your business. Resultantly, your business can perform better.
Vidmonials as remote video recording plateform for Recruitment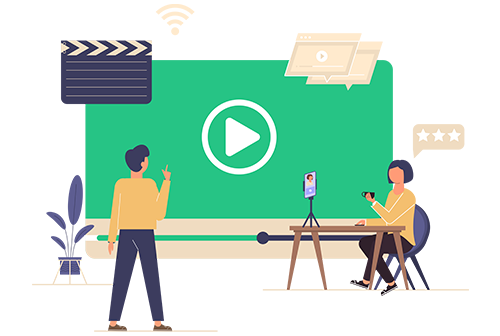 Vidmonials come with such features that also help meet the essentials of the recruitment industry. Its best utility is decreased applicant ghosting, which makes possible by making the recruitment process relatively humane.
Furthermore, it enables receiving and sending video resumes remotely with all ease, making recruiting better and more manageable.
It helps find suitable and skilled candidates by its following features:
Video resume collection
Vidmonials allows the recruiters to put together the video resumes of all candidates. Thus, you can have a talent pool, making it possible to find a candidate for a vacant position swiftly and efficiently.
Multiple requests
This feature of Vidmonials allows you to request a video resume to as many candidates as required. In addition, these multiple requests can be made with a single click. Therefore, you can make video resume requests to several candidates in a single go.
No sign-ups
This feature makes the recruitment process easier for the candidates by allowing them to provide their video-based resumes without signing up at any stage of the process.
Last few words
Vidmonials is, indeed, the only remote video recording software that you'll need. Because of its all-around features, it is valued for businesses of different domains. Also, its screen and cam recording ability add to its multifaceted abilities.
Its convenience for all businesses is the same, making it an excellent choice in performing remote video recordings.
You can learn more about it by quickly booking a demo with us here.
For more news and updates follow us on Facebook and Twitter.