Video testimonials marketing, as the name suggests, is a marketing strategy of a business using video testimonials from its customers. This new business marketing approach has emerged as one of the finest approaches to promote a business to the general audience.
The reason why this type of marketing brings success is simple: the world has become digital, which has made video-based content interest the people more.
Moreover, what adds to the robustness of video testimonials marketing is the fact that in a survey, 79% said that they prefer watching video testimonials of a company/product so as to have a better understanding of it.
The following statistics also speaks volumes of the importance of using testimonial videos in marketing and promoting a brand:
a) In a survey, every 2 out of 3 people said they have their purchasing decision influenced by the testimonial video of a brand.
b) Some 47% of people, in a conducted survey, said they prefer video testimonials since they better describe the utility of a product brand. And this helps them picture its use for their own experiencing issues.
c) With the client testimonials, 39% of people revealed in a survey, they can envision the benefits that a product can bring for them.
Bearing in mind the importance of video testimonials marketing, this article explains everything you should know in regards to it. It discusses in detail why it is efficient and how one can maximize it for their own business.
Read the article below:
What is a Video Testimonial?
A video testimonial is a recognition from your existing clients of the help that your business/product provides them. While they serve the same purpose as their long-existing non-video counterparts, what differentiates them is their video-based content.
With the increase in the use of video and social media platforms, where videos are shared largely, the use of video testimonials by businesses has also increased. Along with that, the likeliness of users for watching videos also adds to the use of testimonial videos in business marketing.
What should be included in a video testimonial?
A video testimonial should primarily draw a before and after comparison of the user journey. To simply state, it should share the issue(s) that a customer faced before and the changes they experienced after using your service.
This essentially helps to give a better realization of the benefits of using your product/service.
Why are Video testimonials marketing good for business?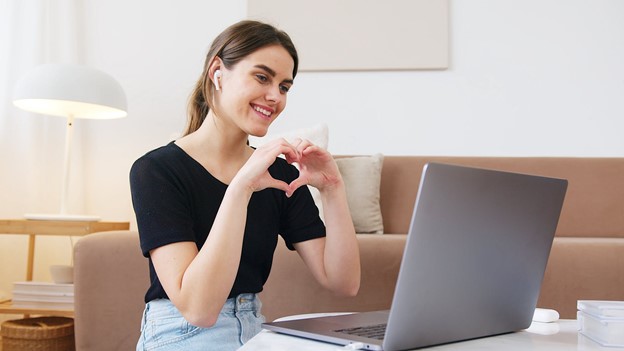 Video testimonials are robust because they are a combination of more than one video marketing strategy.
When a video testimonial includes all the right essences, it turns into a customer story. And when it is narrated, it is able to explain all the efficacy of a product/service to the other customers.
An important aspect of the video testimonials is that they should appear as a great help to the prospective client in regards to a problem they are facing. Thus, with that in mind, a testimonial should be made and presented.
Nevertheless, what makes video testimonials marketing effective and thus a great marketing tool/ strategy is explained as under:
Video builds credibility
No doubt that a text-based testimonial helps to provide insights into the usefulness of a business. However, the help of such reviews in this regard is limited.
Marketing today thrives on the concept "seeing is believing." A video-based testimonial enables the potential clients of a business to listen and watch the acknowledgments of the existing customers of a business. These acknowledgments are based on the efficacy and utility of a product/service.
As with the 'to see is to believe' concept, when consumers can watch your current clients appreciating your business, its usefulness is credibly established.
Take a real-life example. There are some important conversations that you need to have and that you can carry through an email, SMS, or phone call. However, having these conversations carried out in person can give a different meaning to it and can potentially affect its subsequence.
The same applies to video testimonials: the significance and result of a review are greatly affected when presented in the form of a video.
Videos have higher retention rates.
A text-based review can contain as much information as possible. However, even a brief written review, or its important part for that matter, can not be retained by the human memory for a longer period.
A written review is also unlikely to be read completely. Thus, it results in the audience leaving without taking the key takeaways from the written review.
Videos, on the other hand, affect human memory in a totally different manner. A video review is not only likely to be watched completely by a viewer but is also likely to be retained to 95%. On the contrary, a text-based review is only liked to be retained to the extent of 10%.
People prefer videos
When it comes to the preferred form of content on the internet, then videos are second to none. And the statistics also speak volumes about the preference of users for the videos: YouTube, the second most popular search engine on the internet, has more than two billion users.
Why do the users on the web have such likeliness for the videos? One may think or ask. The answer to this question lies in the fact that videos (in their very nature) are very engaging. Besides this, videos can make a person relate with the fellow human they watch in the video.
Lastly, however most importantly, when it comes to narrating a story, storytelling to be precise, there is no substitute for videos.
Videos are excellent tools of storytelling, and no other tool can be as useful as they are. Thus, using video-based reviews of your customer, you can better persuade your potential clients to try your business by presenting it better.
Videos have great conversion rates
Videos can play a significant role in sales conversions when used in the marketing strategy of a brand/business. When used correctly, videos can help convince the potential clients better, which makes them become new customers.
People, in order to make a purchase from a business, require to make their mind. Also, in this regard, they require someone to validate the credibility of a brand. And it is when your existing clients come into the picture.
When your audience is not able to make up their minds (whether or not they should deal with you), your existing customers can influence them greatly in this respect.
Your target, or general audience, trusts the perception of your being-served customers more than the perception you try to build yourself through marketing.
When a video of a customer in which the utility of a business in addressing a particular problem is narrated, it increases the chance of a sale.
The reason is that someone from any part of the globe may be experiencing the same problem. So, upon watching the customer testimonial video about the problem similar to theirs, it helps make their mind in trying their hands on your product/service.
Videos are shared manifoldly.
Another reason that makes video testimonials marketing a great marketing strategy and tool is that videos can be shared with others. The shareable aspect of the videos makes using it in the making and sharing of the customer testimonials inevitable.
Consider a scenario: you create a compelling testimonial video about how your business helped someone (or other business in the case of B2B services) overcome a problem. It has all the right content that makes it extremely watchable for its users.
With a highly compelling testimonial video on your hands, its viewers, whether potential customers or not, are very likely to share it with others.
When your testimonial video is enjoyable, it is then shared irrespective of its relevance with respect to its use. Resultantly, it is then shared across different video and social media platforms.
As a result of your customer testimonial being shared across various channels on the internet, it brings various advantages for a brand/ business.
First of all, the brand is able to make a name for itself and becomes a familiar name, not amongst its targeted but general audience as well.
Secondly, since the video is based on the words of appreciation from your current customers, it builds the outlook of the business as 'efficient' and 'helpful.
Lastly, again, as the video consists of the acknowledgment of the client whom you're serving, it assures a prospective client of your business' utility. And this increases the conversion rate.
How to perform video testimonials marketing?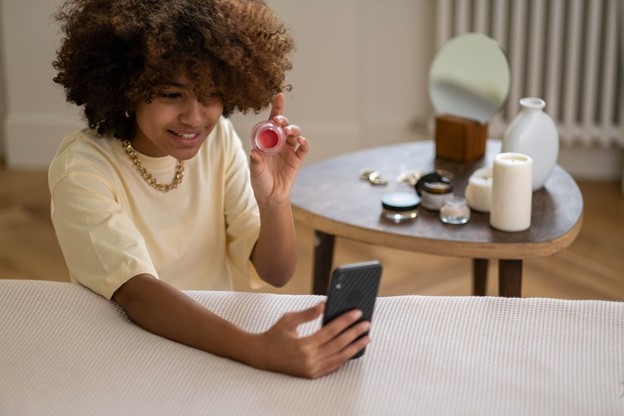 As discussed earlier also, videos have a greater retention rate than texts. The stats in this regard reveal that videos have a 95% retention rate. However, as compared to the videos, texts have a retention rate of only 12%, which is a lot less than the retention rate of videos.
These stats also lead us to the conclusion that the content of a video is almost completely retained by its viewers. On the contrary, only 12% content of the texts is retainable.
With that in mind, making videos of testimonials and using them for marketing purposes can help promote a business better. Also, since all of a video's content is likely to be remembered and retained by its viewers, it makes them an excellent choice in marketing.
Nonetheless, you need to be familiar with the ways you can perform marketing using video testimonials. And some of the prominent ways to perform video testimonials marketing can be read below:
1. Landing page
The Landing page of your business' website provides a great opportunity to perform video testimonials marketing.
Using video testimonials on a landing page increases the sales conversion rate considerably. Furthermore, you can use your video reviews in three ways: to generate leads, to compel the website visitor to take a sale-action, or to make the landing page look more compelling.
Essentially, you can use testimonial videos at any stage of the sales funnel: you can use them at the very start of the funnel process, that is, to promote your business and make the audience aware and interested in its service.
You can also use testimonial videos at the very last step of the sales funnel process, which means that they can be used to perform leads to sales conversions.
Considering that, a testimonial video used at the landing page can bring manifold benefits for a business (from promoting the business better to making a sale by making the visitor make a purchase). Therefore, performing video testimonials marketing on a landing page is an excellent marketing approach.
2. Social media
The use of social media today is extensive. And using social media platforms for performing video testimonials marketing provides the best outcomes for a business.
The reason why using testimonial videos on such platforms proves successful is that almost half of the world's population uses social media. And it is also why social media marketing is considered as one of the success factors for a business today.
Bearing the importance of social media marketing, using your client testimonial videos on them should be the first step in your testimonials marketing.
Undeniably, using the video reviews of your satisfied customers on the leading social networks can help a brand target its audience better. So, using your video reviews on giant social networks, such as Facebook or Instagram, can prove a successful marketing approach.
If your business is in the B2B industry, then Linkedin is also a great platform for video testimonials marketing.
Additionally, to ensure that your social media marketing proves successful, you can leave a link to the landing page of your website. And with your landing page already made compelling with the use of testimonial videos, it increases the chances of sales conversion besides generating the leads.
Thus the traffic that your business website receives is organic, which enhances the prospect of sales.
While social media provides a great platform for marketing your video testimonials, their help in increasing the brand awareness of a business is also second to none.
Importantly, there's an important consideration in social media marketing.
Sharing your highly compelling video testimonials on the social networks you have your account on is inevitable and advantageous.
It is more than likely that your account on a social media platform is followed by your existing customers only. And that leads to losing the essence of social media marketing of promoting the usability of a business to a larger audience.
Bearing that in mind, a business may require to run ad campaigns on the social media platform that they prefer. However, there are considerations to make while running an ad campaign as well.
The ad campaign for your business should be short and persuasive. It should have the details of your business, the necessary ones.
3. Case study
Have a great review from a satisfied customer? Why not convert it into an effective and compelling case study?
Every customer testimonial is a case study in itself, sharing how a customer's problem was addressed by a business. With your customer video testimonials converted to video-based case studies, you are better able to share the help that you provide to your prospective customers.
Statistics also advocate creating case studies of video testimonials as a marketing strategy. Many stats reveal that case studies can help in generating leads and converting them to sales.
Another reason why you should perform video testimonials marketing by making case studies is that they can be much insightful. That said, a video review is, no doubt can be highly persuasive, but it lacks the capability to contain additional information besides the necessary insights.
A case study, contrary to the testimonial videos, is a detailed and step-by-step guide explaining the feasibility and usability of a product/service in resolving a particular problem in detail.
It is why case studies can provide a great platform for marketing and using your video testimonials.
4. Newsletters and Emails
Emails and newsletters are another helpful and powerful channel to perform video testimonials marketing.
You can use your testimonial videos to promote the efficiency of your business to the subscribers of your newsletters. That said, the subscribers of your newsletters are not necessarily the ones who make a purchase from your business. And a subscriber may be standing at a different stage of the sales funnel.
By including video testimonials in the emails that include the newsletters and are sent to the subscribers can definitely help to a great extent.
Using the words of appreciation from a third-person towards your business has a greater impact on the minds of the audience, both general and targeted. On the other hand, self-appreciation of a business does not help it in scoring new customers and making new sales.
With that in mind, using the testimonials of your customers in email marketing can bring a business the desired outputs.
5. Blog posts
Even though the world has become a lot digital and is still becoming further, Blogging still remains one of the preferred marketing approaches.
The reason why blogging is preferred by markers is due to its ability to garner organic traffic for a website. Additionally, it is the 5th most trusted source of information in the world.
Marketing your testimonials on your blog posts should be an immediate action for a business looking to grow its number of clients and sales.
Nevertheless, using blog posts concerning video testimonials requires creativity. A blog post that is uncreative and lacks the ability to involve its readers makes using testimonials videos worthless.
To make your video testimonials marketing worth the efforts and successful, your blog post should be written with engaging content. Simply delivering the blog post with a video review included won't prove much helpful.
6. Website
Besides performing video testimonials marketing on the landing page of a website, you can also perform it on any other webpage. And while it can be used on any page of your website, it can be used on the home page, sales page, testimonials page.
Although a home page is by-default there on a website, the pages of sales and testimonials are created with the respective names.
A website is the first impression that a customer has of a business. So, using testimonial videos from your clients can be advantageous.
Conclusion
What makes video testimonials marketing such a powerful marketing tool is the fact that it is the result of two or more marketing strategies. And this makes it an extremely effective marketing approach.
Another reason why businesses benefit more from this marketing is the increase in the digitalization of our world. Moreover, video testimonials can influence the purchasing decision of consumers more than non-video reviews.
All this adds up to the efficiency of video review marketing, and it is how it is able to bring better, if not ideal or desired, results.