Online screen recorders are pretty helpful for making quick screen recordings without having to download and install large-sized software files.
In general, besides recording, such tools also come with video editing features to get a more personalized screen recording experience.
We bring you four online screen recorders in this article, which besides serving the primary purpose, also come with extra helpful features. Moreover, the list that this article discusses is up to date for the year-end and year start of 2021 and 2022, respectively.
So, without further ado, here are the top four Screen Recorders you can find online:
1. Vidmonials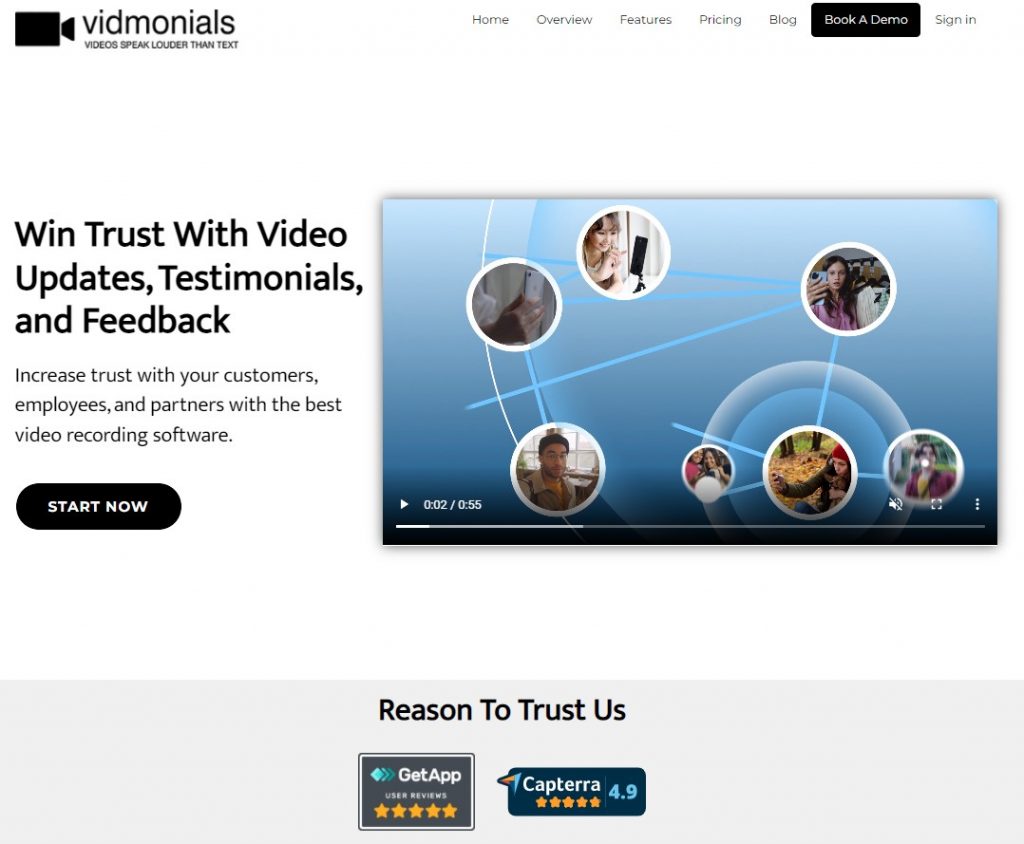 Well, to classify Vidmonials as a Online Screen Recorder alone would be quite unfair to this amazingly versatile platform.
Vidmonials is a multi-function video platform that allows its users to leverage theirs and their client's FACE for their businesses.
It provides you with a pretty straightforward user-interface where you can share an audio, video, or even a written text message.
Nevertheless, the content of these messages may include your sales pitches, a feedback/review from a client or to one, an elaborate demo for some product or service, and much more.
It all depends upon the type and needs of your business…
Moreover, the real catch is this; In addition to all these fantastic features, Vidmonials provides Screen Recording as an exclusive feature for its users.
This feature includes everything that a handy screen recorder may offer, like:
Real-time screen recording.
Online space to store these recordings.
Ability to add your brand's logo to the video.
Option to share your screen recordings on YouTube or Facebook.
2. Screenapp.io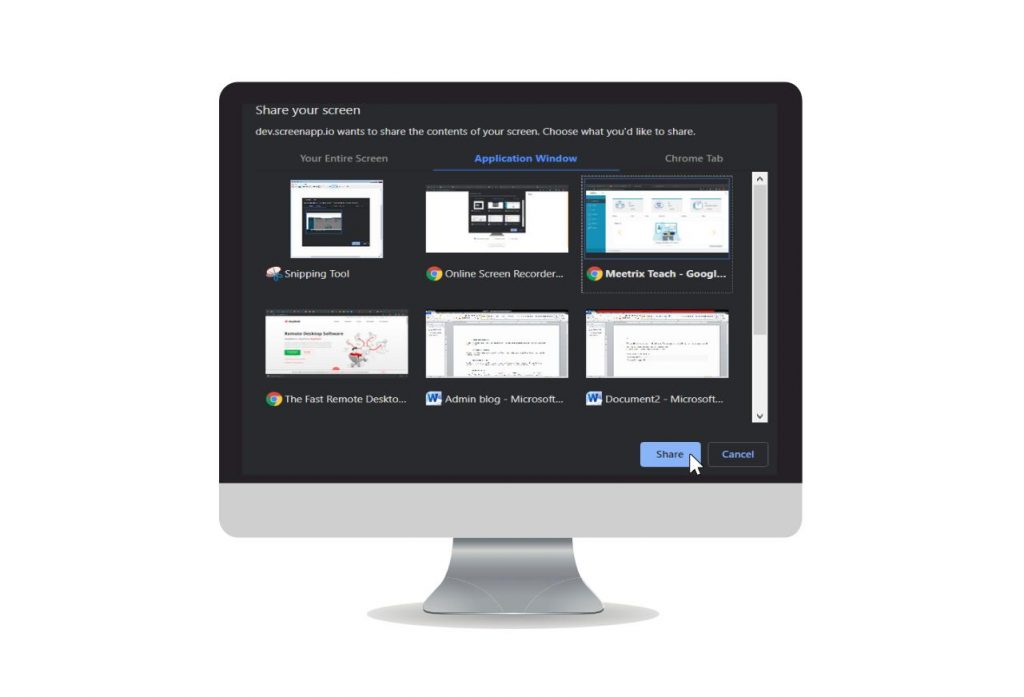 ScreenApp.IO | Online Screen Recorder
It is one of the popular online screen recorders, courtesy of its user-friendly and uncomplicated website.
Using this recorder, a user does not need to be involved in any complex process for screen recording. And for a user to perform screen recording, it only requires clicking the two buttons: "Get Started" and "Record."
With a neat website interface and effortless process involving only two clicks, this tool makes an excellent choice for naive users.
This tool also provides enhanced options in the recording. Thus, the recording process is further divided into three sub-categories.
While online screen recorders are not perfect, this one has its shortcomings.
It does not offer features such as video effects or transitions. Also, since it is browser-based, a user may experience various issues in regards to its performance. And it is especially the case if you're not using a high-end system.
3. Loom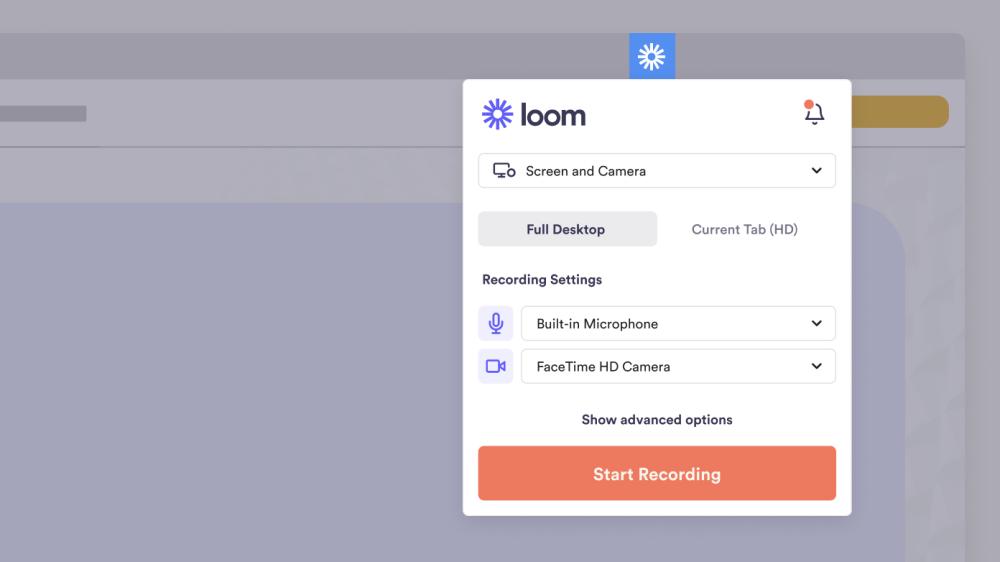 Loom: Video Messaging for Work
Loom is one of those online screen recorders that you should be looking forward to using in 2022.
It is capable of performing almost every functionality that any other similar recorder has to offer. However, in addition to this, it can also be used as a Chrome plug-in.
Using Loom, you can screen high-quality record videos. Moreover, you can share the video immediately after it has been recorded. It also allows the users to add annotations to their videos to make them look more attractive.
The website of this recorder has a self-explanatory interface. So, recording and editing the videos using it is straightforward for any user. Furthermore, it can enable the recording of the screen with a single click.
Loom also allows its users to save the recorded videos in MP4 format. Along with that, you can share your recorded videos to various other platforms.
4. Apowersoft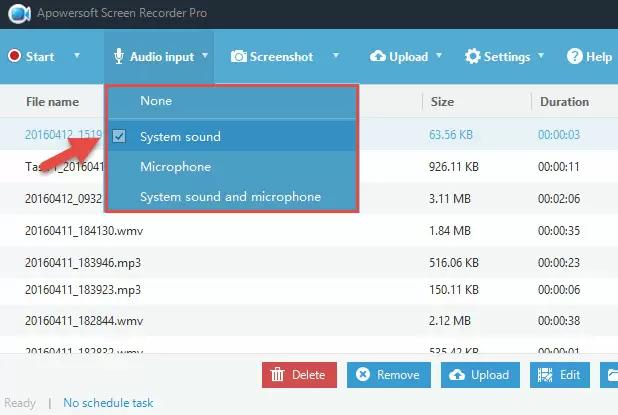 Apowersoft – Multimedia Solutions for Business and Daily Needs
It is one of those online screen recorders that are most suitable for tutorial videos, software demos, presentations, etc. However, it is not an excellent choice for gamers but highly efficient for simple screen recordings.
Since it is a browser-based platform, it prompts the users to download a small application to launch. Afterward, it provides the users with a control bar that includes all of its features.
Using this tool, you can screen record from your pc/desktop or webcam. Also, you can record audio using the microphone or system-embedded speakers.
Like a standard recording tool, it allows you to record your whole screen or the selected parts. However, one of its prominent features is that it lets its users choose the video resolution.
Its video-resolution feature is handy since it eliminates the need to use another tool for resizing the video. And it is ideal when recording a video clip from youtube.
In addition to this, Apowersoft comes with a feature of 'customized keyboard shortcuts, which is excellent to make the process quicker and easier.
After a user uses this tool, it can save the result as a video media file or a GIF. Moreover, the video can also be directly uploaded to a video streaming platform, such as Vimeo or Youtube. You may also upload the final video to Dropbox or Google Drive.
Last but not least, a user can also perform editing on a video. However, for this, a user will need to download its extra component, Apowersoft Video Editor. This editor allows the users to make changes to the video after it has been finalized.
Conclusion
At the end of this article, we can conclude that most of the screen recorders come with the, more or less, same functionality. Moreover, their additional features are also related in one way or the other.
More often than not, the secondary features of these screen recorders have no notable use. Precisely, these complementary features provide no significant help to the users.
Nevertheless, Vidmonials comes with an array of features. And any of its features can be leveraged as a primary one. Thus, Vidmonials as a video recording software has a utility for every business.