The Video Review Industry has become quite popular over the past decade. The reason behind that is their higher engagement capacity and shareability. Video marketing is now considered one of the most efficient marketing tools in the present online world. As per a study, around 26% of people who watched a video tried to find more information about the business linked with it.
What Video Marketers Should Know In 2021?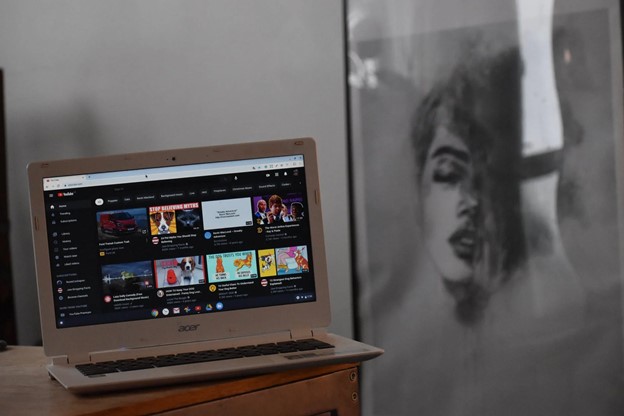 Video content is booming right now, and incorporating it into marketing plans is critical for catching customers' attention. Prepare yourself for some experimentation. Make use of emerging trends. Keep an eye on what's going on in the world of innovation. You'll discover how video marketing can elevate your business to new heights.
Let's take a look at the steps you can take to develop a top-notch video marketing strategy this year.
Quick Steps To Rock Your Video Marketing
Take another look and reevaluate your target audience
Decide on your video marketing objectives
Examine And Implement 2020 Trends
Combining your SEO and video marketing strategies is a smart move
Different video types should be paired with the appropriate distribution channels
Always keep your sales funnel in mind while creating personalized video content
Keep testing, tracking, and measuring
Why are Video Reviews so important?
Video customer reviews are so much better than regular text reviews because they include that touch of personalization that customers crave. Also, text reviews are forgeable, but there is a low chance of forgery in videos. Another reason for their triumph is that people are psychologically biased toward believing in a voice more than words.
There is no denying that the corporate climate is becoming more and more challenging with each passing day. The online environment contains a plethora of fake product news, paid influencers, and sensationalized sales claims. This thing has made it difficult for authentic businesses to rank themselves better.
It would not be wrong to say that doing business will only get complex and competitive in the future. Modern customers are much careful about their spending habits, as they have numerous options available on the internet. It is the point where companies who leverage their video reviews are beating their competitors. That is so because video reviews act as a rubber stamp of trust and reliability that boosts the confidence of potential customers in your business.
Moreover, if someone asks you at this point that "What is the next big thing in Digital Marketing?", mentioning customer feedback and video reviews would be the most accurate of answers.
We can go on and on about the virtues of video reviews, and it would still not be enough.
Most modern companies now understand the importance of authentic video reviews in business and are now building their marketing strategies around them.
Like every other technology, you may be experiencing newer means to leverage customer reviews.
However, today, we have brought for you the next big thing in the Video Review Industry.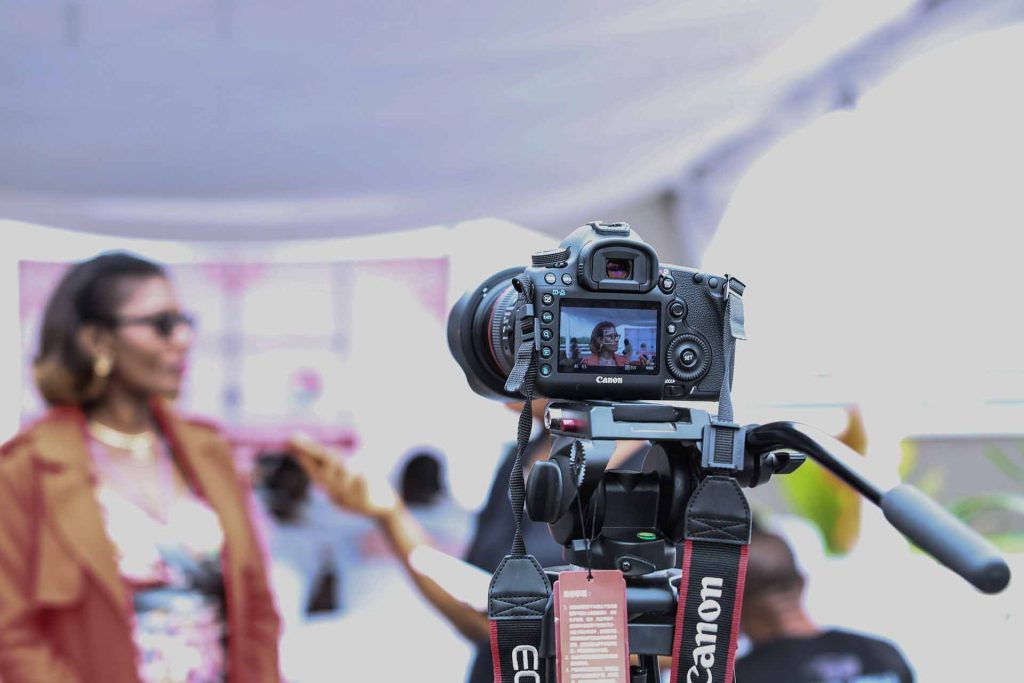 "Vidmonials" is everything that a video review enthusiast may ask for and more. It is a fully managed service that combines the power of video reviews with a robust feedback collection and management platform. Vidmonials allows its clients to easily collect, manage, and share authentic video reviews from their customers. We call it the next big thing in the industry because of its unprecedented approach and unique features.
How does it work?
Essentially, Vidmonials brings two kinds of video review options for its clients
Actual Video Testimonials
Text to Video Testimonials
1. Video Testimonials
These are the generic video reviews from some delighted customers. This category is the reason we created Vidmonials in the first place. Here the viewers can see actual customers speaking their minds about a product or service in front of the camera.
2. Text to Video Testimonials
Text-to-video testimonials are a clever innovation by our teams, where we transform your regular text reviews into videos. Simply stating, these are short slideshow videos with feedback images and music in the background. You can upload these videos on various social media platforms to improve your business reach.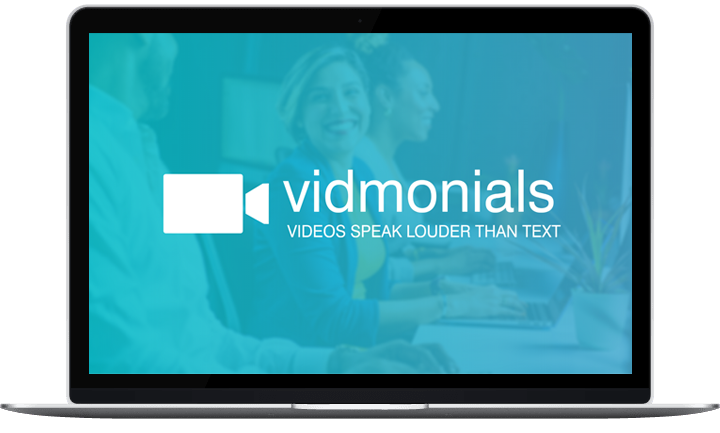 Main Features
Vidmonials packs just the perfect features required for seamless customer review management. Here are some of its notable features:
Review Requests
Companies can select an individual customer or a batch of customers to send them video review requests via automated emails. In response to these requests, customers can click on the provided link to record and submit feedback about their experience with the company.
Review Management
Vidmonials is a brainchild of a team of veterans from the customer feedback industry. Therefore, a meticulous review management system is working on the backend of this platform, making it sturdy enough to withstand all your customer review needs, and in this case, bulks of review videos.
The platform provides its users with an easy-to-manage video library, where they can scroll through and manage all of their collected video reviews.
Embeddable Videos
Not only that, but Vidmonials also helps its customers to utilize their reviews in the best way possible. It allows them to easily showcase these video reviews on their websites via a steady video embedding functionality. All that is required from you is to copy and paste the automatically generated Vidmonials embed code into the backend of your website. This way, your favorite video reviews will become a prominent part of your website.
Marketing Video Reviews
Users can also use this platform to promote their review videos on YouTube and other social media. Testimonials recorded on Vidmonials are accessible by the users at any time and can be shared on social media to showcase social proof.
Moreover, these videos can also be uploaded on Vidmonials own YouTube channel, giving the clients an extra boost of viewership.
SEO Benefits
Videos are a good source for building a reliable website SEO. According to statistics, video reviews are 30% more impactful for SEO purposes than text reviews. According to another study, videos are 12 times more likely to be shared than text and images together.
So, if you have more video reviews available on your website, it will increase the click-through rate of your site and reduce its bounce rate as well. Plus, the more quality reviews you will receive more backlinks you can expect for your website. Thus, creating a swift off-page SEO for your business.
Conclusion
To conclude this discussion, we would say that Video Reviews are the number one source of achieving customer trust in the modern world. With time, many companies are now trying to shift towards having a solid customer review bank. However, only a few organizations have started leveraging the potential of video reviews.
Moreover, Vidmonials has entered the Video Review industry with a two-part mission. The first part of the mission is to create a healthy market environment that is free from all fake claims and testimonies. The second part is to help legitimate companies in developing trust via authentic video customer reviews.
So, if you have started a new business recently or you are an old market player who is trying to build a good online reputation – Vidmonials can just be the solution that you were looking for.