Many firms' growth is slowed by their inability to generate enough leads; thus, optimizing websites to increase website conversion is vital.
Testimonials can have a significant impact on the success of a website.
Consumers are more likely to buy from a business they feel confident in, which is why client testimonials boost conversion rates.
Other causes, however, are possible. As an example, they may supply essential information that isn't otherwise provided on the site.
There are many advantages to using testimonials, including that they tend to focus on areas that are important to your target audience.
That's what happens when you get a testimonial from an actual consumer, and you don't try to put words in their mouth.
When it comes to increase website conversion, how should you use testimonials?
Vidmonials is the best approach to get the most out of testimonials. To effectively use testimonials for lead generation, you need to figure out four things:
What types of testimonials increase website conversion rate.
How to get more of these testimonies.
How to emphasize them on your website.
How to sync these testimonials effectively with your call to action.
All of that is taken care of by Vidmonials. Interested in a 7-day free trial of Vidmonials? You can get started here!
But first, a step-by-step breakdown:
1. Determining which types of testimonials are most effective at increasing conversion rates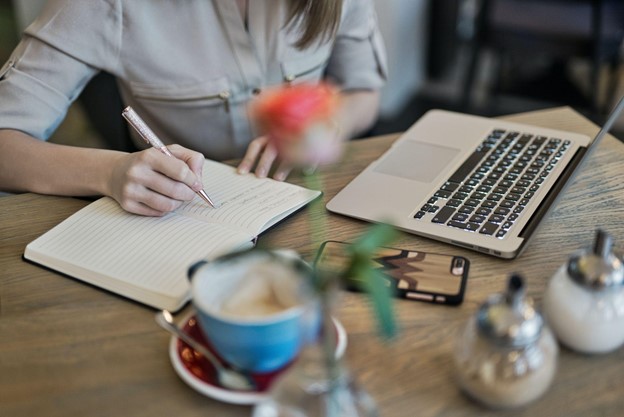 If you're not careful, you may miss out on the most critical portion of the process.
In most cases, it is presumed that any customer feedback or reviews will enhance conversion rates.
Despite my support for the use of testimonials, this is not the situation.
If you want to boost your conversion rate, you may use testimonials in an unusual method.
The idea of putting words into your customer's mouth and faking a testimonial may look like a good idea at first glance. However, this has the drawback of increasing your chances of missing the mark.
Testimonials of the finest quality tend to be spontaneous and focus on the most critical issues to the customer.
You may be focusing on items that clients aren't interested in.
As a result, the consumer may believe that the product or service in question is not for them, resulting in a lower conversion rate.
It's still only one consumer, even if you allow them to express the most important aspects of their experience.
And it's possible that the things they consider important aren't relevant to most of your clients.
Testing your website is the only method to discover what testimonials work best.
Vidmonials is a great way to get things done swiftly and efficiently.
2. Increasing the number of positive reviews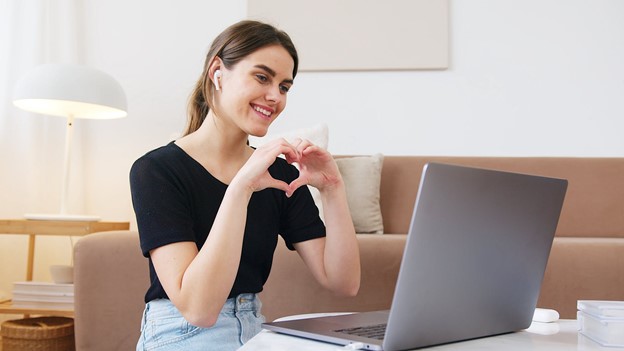 Increasing the number of positive reviews is a common side effect of increasing the number of testimonials in general.
In most cases, acquiring more favorable testimonials is as simple as gathering more of them.
This is also something that can be optimized, but only if you do it based on data and experiences specific to your situation.
Good testimonials can be generated by following a few tried-and-true guidelines.
In the real world, however, a lot relies on the facts of the particular instance.
Factors critical to your company may differ from those essential to other companies.
It's also vital to consider the timing.
When a customer has recently given you excellent feedback or has just been in contact with you and experienced good service, you typically have the opportunity to acquire testimonials effortlessly.
Aside from that, you might ask for testimonials "out of the blue." There isn't much of a return on investment.
At Vidmonials, we've noticed this with our consumers, which is why we constantly advocate combining testimonials and feedback.
The truth is, most of the time, our customers begin collecting testimonials by requesting them at the wrong time. It's not uncommon to see effects despite that.
After a while, you'll know what kind of testimonials are worth the effort, and you'll be able to improve the process of collecting them.
Using this method, you may discover which questions and channels generate the most responses and which ones to avoid.
Email and SMS are two of the most frequent procedures for requesting customer testimonials, but it can also be done in-app, for example, in software as a service.
3. Prominently displaying customer testimonials on the website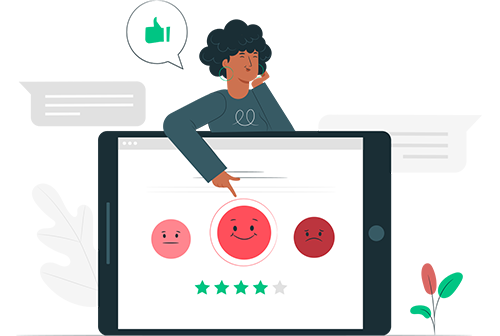 When uploading testimonials to your website, keep two things in mind: where the testimony will appear and how it will appear on the page.
If I had to pick one over the other, I'd go with the location.
It's common for testimonials to function best when the buyer has a good idea of what you're selling but isn't sure if it's the proper fit for their situation.
To ensure that customers have a clear route to conversion, testimonials should be used with or near a call to action.
It all relies on the website when it comes to how it looks. If feasible, include a photo of the satisfied customer who provided the testimonial.
4. Adding a call to action to the end of testimonies
When it comes to testimonials, individuals tend to overlook the importance of how they relate to the call to action.
Testimonials concerning the service won't be as effective if the call-to-action downloads a guide.
On certain pages, this is relatively simple, but it can be more difficult if you want to do it based on the search intent.
Vidmonials, for example, make it simple, but you should stay with the essential selections for the most part.
Conclusion
You'll see an increase website conversion rates if you follow these four guidelines.
Using testimonials to build trust and credibility is a great way to get people to believe in your product or service.
Because of the anonymity internet provides, customers actively and unconsciously look for these cues to determine whether or not your organization and its products are worth their business.
Increasing your website's conversion rates can be as simple as implementing these four best practices for testimonials.
Entrust your video testimonials and lead generation to Vidmonials so that we can take care of all of your demands. Book a demo today!