With Video Social Proof, you'll be able to show potential buyers how satisfied people are with your product or service by shooting and distributing videos of their testimonials.
Remember that there are six central tenets to a good Video Social Proof strategy? These critical principles were covered at great length in previous blogs on this site.
Let's take a closer look at another concept of Video Social Proof: Context.
To begin with, what exactly is "context?"
The context of your message refers to how it's delivered and the context in which it's provided.
Context encompasses the video's content and the where, when, and how of its distribution.
Everything from the timing of your email discharges to the background images in your latest social media campaign is affected by context.
As a marketer, you mustn't treat context as an afterthought but as an integral element of your content.
To establish an impactful case for your product's value, you need to go beyond a simple masthead ad that your Marketing Team believes would get the maximum impressions.
In video social proof, what is the context of context?
Two sorts of context are needed to address this question.
1. Relevance in Light of Context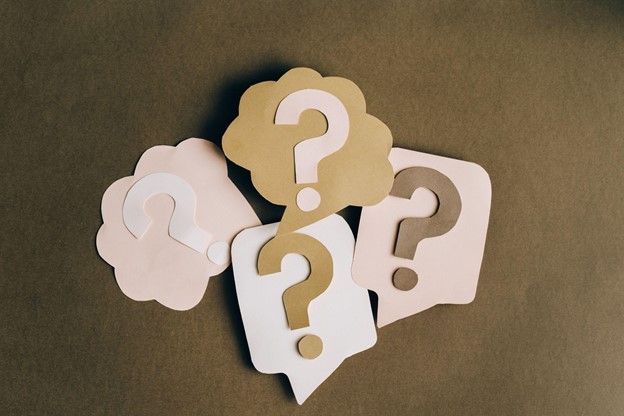 When it comes to product-specific video material, Vidmonials specializes in helping brands use it to demonstrate to customers how much they stand to gain.
Consumers argue that favorable evaluations and testimonials help them create trust in a company, so who will interfere with such a satisfying relationship?
When planning the content of your marketing cycle, contextual relevance should be at the forefront of everyone's attention.
Here, we're talking about how marketing content may demonstrate a product's value through its context.
An unplugged flatscreen TV sitting on a department store shelf or one hooked up to an entertainment center with a 4k nature documentary streaming on the screen is more appealing to you?
When showcasing the value you're providing, don't be shy of using customer testimonials.
The type of integrated, customer-centric marketing we're talking about here demands that customers and marketing trends are constantly changing at a tremendous pace.
If you want to match those demands, you'll have to keep up with the times by regularly releasing new video material.
2. Targeting based on context
Mis-targeted marketing attempts are generally viewed as an invasion of privacy rather than an opportunity for interaction by the average internet user.
Offering potential clients an opportunity while keeping them from being distracted is a tricky line to walk.
Our firm belief at Vidmonials is that video marketing should enhance rather than detract from its surrounding environment.
Your marketing efforts will have to be more focused now that users may access the internet from any computer, phone, tablet, and even certain refrigerators.
Incorporating context into your videos underlines all marketing attempts to personalize the product.
Customers are more likely to trust a product when presented alongside a pleasant face in a relevant setting.
Consumers should be able to put themselves in the shoes of their satisfied customers.
You can: Using Vidmonials' remote video recording services:
Allow your consumers to publish reviews of your product without the need to download an additional app or log in to a third-party app.
Make it easier for customers to express themselves through video by including explicit instructions in the call to action.
You can easily incorporate customer testimonials into your marketing initiatives with a few simple steps.
Read More: How To Quantify And Streamline Your Video Social Proof Impact?
Context and Video Social Proof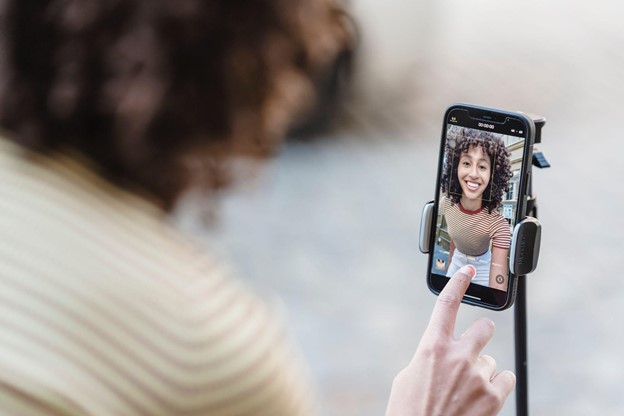 A quick review: The ability to see your product as more than just a jumble of pixels on a smartphone screen is one of the many benefits of leveraging context to improve your marketing relevancy and targeting strategies.
Videos social proof, in particular, can effectively guide prospective buyers along the buyer's journey by addressing:
Video social proof in the form of customer testimonials or social media ads with happy customers in the foreground make the product approachable and emphasize utility over presentation in email blasts or social media advertisements.
Is your ideal client on the fence? Assuage their fears and show them how simple it is to improve their quality of life by leading them to the benefits of video social proof.
Think about how owning the product would benefit your consumers, and they'll be more likely to buy it.
So what's so unique about video social proof? You shouldn't have any issue getting clients who will attest that you have a solid product. Incentivize testimonial participation and provide your customers with incentives and opportunities to establish a community.
As previously stated, if a customer is happy with their recent purchase, don't be scared to ask for a testimonial to increase your video social proof.
Conclusion
Your relationships with current customers will be strengthened with the context in your video social proof strategy. At the same time, their passion and happiness are channeled into powerful, persuasive messaging that may be turned outwards towards future customers through the personalizing power of video social proof.
Furthermore, Vidmonials is a must-visit if you're looking for a video social proof platform that can provide a solid contextual impact.
Book a demo now and avail a 7-day free trial.