With appealing video testimonials, you can demonstrate your prior clients' positive experiences and urge new prospects to take the next step and buy. Every company that wants to improve its online visibility and productivity is utilizing video to its maximum potential. Creating the perfect video for the right audience may help businesses attract, engage, and delight their customers.
Customer testimonial videos, it is fair to say, are a powerful type of online evaluations that help to develop trust, nurture leads, and convert them into customers. Yes! Videos assist you in persuading your audience and assisting them in making the best decision possible.
Why Should You Use Video Testimonials?
Real consumers tell audiences how amazing a brand is in a creative and persuasive way in a fantastic Video Testimonials. They are designed to foster trust between target audiences and brands, as well as to move customers farther down the sales funnel, making them a highly successful marketing tool.
Endorse reputation and area of expertise Develop trust rapidly Add trustworthiness to marketing claims Attract new audiences Stand out from the competition Boost inquiries and potential leads We could discuss to you all day about how to make a fantastic video testimonial.
But we understand how the creative process works – and in some circumstances, nothing beats being inspired by other similar initiatives to help you visualize your goal. And, on occasion, the safest approach to learn something is to see how experts do it. So, if you want to manage aims and increase sales, it's time to study and build something new by analyzing what specialists do to reach their objectives.
Video testimonials are genuine recommendations for your goods or service. They include actual people discussing real difficulties that you assisted them in resolving. They're also the most crucial piece of content in your marketing approach.
Video testimonials are the most effective content marketing approach, according to 89 percent of marketers. If you want to emphasize certain clients or industries you've worked with, video testimonials are a terrific way to do it.
1. Build Trust & Credibility
Build trust and credibility for your company The most important benefit of video testimonials is that they help to establish trust and credibility for your company.
Marketers have universally agreed that word-of-mouth is the most effective marketing method. It appeals to a well ingrained psychological bias in which we place faith in the opinions of individuals we know.
That is exactly what testimonials do. They take advantage of our predisposition since we trust the opinions of other consumers when purchasing a product or service.
2. Video Testimonials Vs. Text-Based Testimonials
Text-based testimonials are powerful, but their legitimacy is being questioned more and more. In business, you should never lie, but sadly, not everyone follows this rule.
On the other hand, video testimonials are genuine. This is a real person who is willing to be photographed with their face and name associated with your product or service.
It builds trust and improves the bond between your company and its customers. In fact, 72% of customers feel that testimonials increase their trust in a brand.
What Characteristics Distinguish a Good Video Testimonials?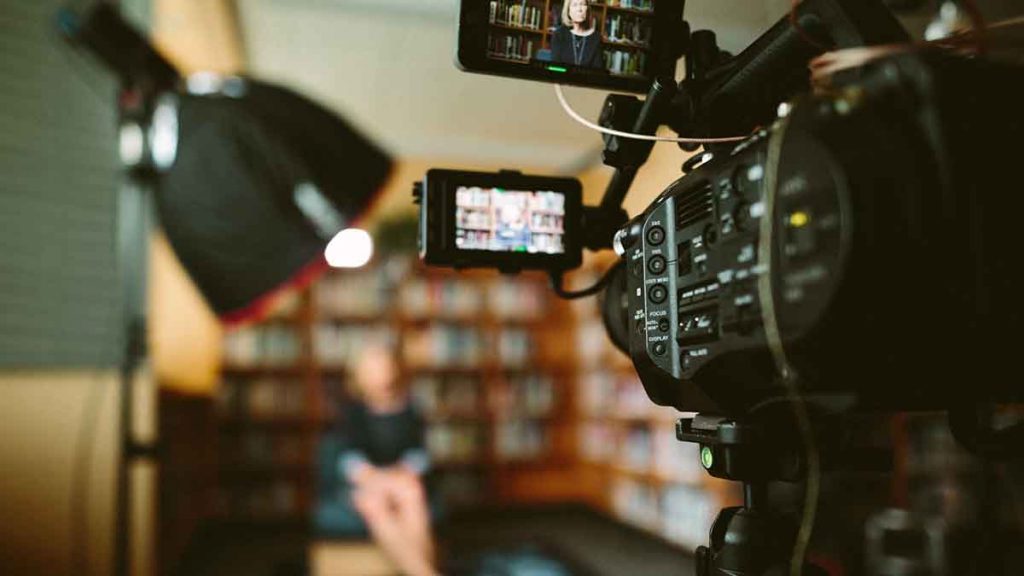 Short videos that are ideal for website homepages, social media, and email blasts are known as video testimonials. While it's crucial to be unique with your video production, the best video testimonials often consist of five parts:
Introduce client and pain point
Solution to their problem
Results
Personal touch
Call to action
Some firms fabricate testimonials as a fast fix to gain confidence. These phony testimonials can be deceiving and false, leaving buyers unsatisfied when the product or service they receive falls short of their expectations.
That is exactly what testimonials do. They take advantage of our predisposition since we trust the opinions of other consumers when purchasing a product or service.
How To Share Video Testimonials
When it comes to sharing them online, video testimonials are incredibly versatile. You can use them to draw visitors' attention to your website's homepage. This is a great way to get customers into your sales funnel early on.
Video testimonials can also be included on your projects or services pages, especially if you offer a variety of services or cater to a variety of sectors. Video testimonials can also be shared on social media to increase your audience's faith in you. Businesses that share genuine material on social media gain a steady stream of followers and confidence.
What Are the Steps to Create Engaging Videos Testimonial?
Following are the steps
1. Choose The Appropriate Customer
Choose the appropriate customer It's not easy to find the ideal customer and ask them for a testimonial video. You must think about a few things, such as never asking a new client too soon because it may terrify them. Always go with the customer who has been using your services for a few months. Make sure the customer you've chosen is at ease when it comes to being in front of the camera.
Furthermore, find a client who adores your organization because they will undoubtedly express their genuine and positive opinions about your firm. Never forget to ask through email once the customer is ready for the testimonial video.
Explain the format after the confirmation to put the customer at rest. This stage will engage your customers and allow you to build stronger relationships with them. As a result, consumer selection is critical.
2. Hire The Correct Video Production Company
Choosing the proper video production company is more crucial than choosing the right customer. All of your efforts will be in waste if you are unable to choose the correct video agency. You can certainly record a client testimonial on your phone, but there's a chance it won't convey a professional message to the audience.
Selecting the greatest video producing business is preferable. It will create professional videos, and their abilities, innovative ideas, and expertise will make your customer appear more natural on screen than a testimonial video, which is more vital.
If you're looking for a video agency, make sure to ask for some examples first. It can assist you in determining whether the company you intend to hire is the correct fit for your company.
3. Market The Video
Last but not least, post the completed video testimonial on various social media platforms. Shouting your video testimonial video will raise awareness of your products and services, resulting in organic traffic and income.
Because 3.8 billion people utilize social media worldwide, it is the finest platform for reaching potential clients. You can also use the client testimonial videos to improve the amount of people who subscribe to your email newsletter. Always keep in mind that more opportunity for individuals equals more business success.
Video Testimonials: How to Use Them in Marketing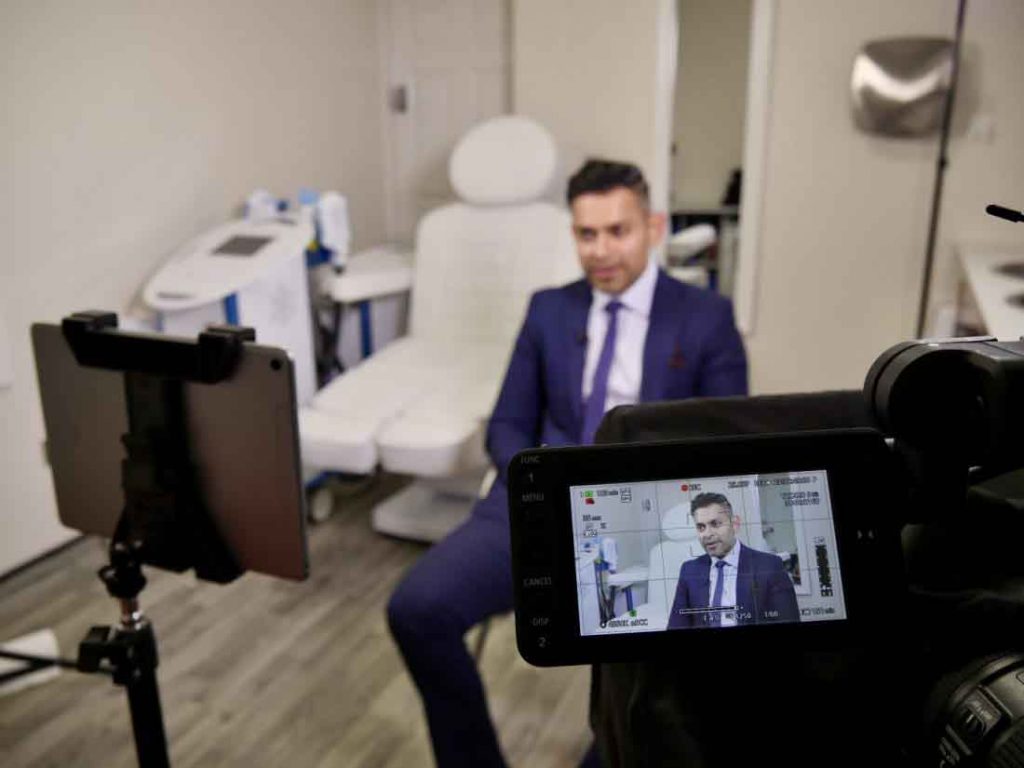 Customer video testimonials can be used in a variety of ways, with marketing being the most effective. Video has a 95 percent retention rate, which implies that people who watch a video recall 95 percent of what they were really, compared to only 12 percent for text.
Using videos for marketing is the greatest option because video material is more likely to be remembered and retained by your audience. This is why customer testimonial videos should be used in marketing.
Here are some of the top marketing methods and strategies for using videos testimonial.
1. Landing Page
There is no better way to use a client testimonial than on a landing page. It can dramatically increase conversions when placed on a landing page because it serves as proof that your product works. The use of movies on a landing page boosts conversion rates by 86%.
You may use a customer testimonial video on your landing page in a variety of ways, including to generate leads. It can be used to persuade visitors to purchase your product. Alternatively, you might use it as a random testimonial.
This means that customer testimonial videos can be used at various phases of the sales funnel. It can be used to raise awareness and generate interest in your goods (at the top of the funnel).
You'll have many video testimonials on hand at any given moment, which you may employ for various landing pages. Under the Customer Testimonials category, you may, of course, utilize many videos on a single landing page.
Experiment with different types of videos to find which ones work best for different types of landing pages. There are no limitations, and you are free to use videos in any way you see fit. The testimonial's substance, on the other hand, should be relevant to the landing page. It should contribute to the goal of your landing page.
2. Social Media
There is a lot of use of social media. Almost half of the world's population is active on social media. This is why social media marketing is so popular among businesses and marketers. This is why you should post video testimonials from customers on social media.
If you post client testimonials on the correct social media sites, you may quickly reach your target audience. Consider using Vidmonials to submit customer testimonial videos.
3. Create a Blog Post
Create a Blog Post For marketers, blogging is a primary priority because blog articles increase organic traffic. The most reliable source of information is blogs. Why not write a blog post on video testimonials from customers?
You can write a blog post based on a case study or a blog post based on testimonials – the option is yours. Of course, you'll have to think outside the box here. You can't merely utilize the testimonial's transcription as a blog post. Similarly, just uploading a video testimonial as a blog post will not provide readers with value.
Here are some ideas on how to write a blog post based on a customer testimonial video: Use video in a blog post to refer to a specific feature that the customer highlighted in the video. Your blog post will become more trustworthy and credible as a result of this.
Create a blog post that includes the testimonial. Make it more educational (rather than promotional) for the audience by adding more content, adding value, and making it more informative (rather than promotional). If you want to limit the advertising effect of video testimonials, publish an educational post instead.
Create a post with multiple customer testimonial videos as a roundup.
Make little case studies out of video testimonials and publish them as blog pieces. The video can be included in the case study.
The greatest part of incorporating customer review videos into blog posts is that they generate organic traffic. It's also becoming easier to highlight testimonials to organic traffic. A customer testimonial video on your landing page or YouTube channel will not attract traffic, therefore a blog post is your best bet.
How to Use Vidmonials for Making a Branded Video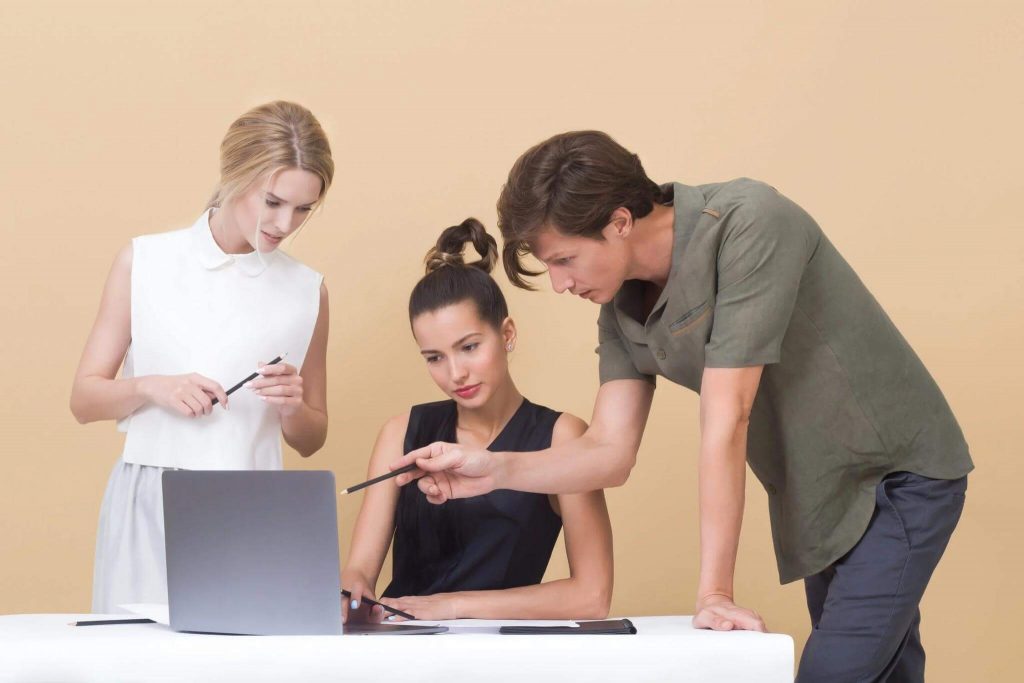 You can acquire completely created films using just your Smart Phone, Tablet, or Computer with a webcam, however Vidmonials only allows you to capture Video Testimonials using our software service tool app.
Remember, with our video testimonial software service tool app, you can send an unlimited number of requests for video testimonials. You may produce as many unique videos as you like with simply your phone, tablet, or computer, and you only use your Video Credits on the videos you want Vidmonials to make.
Please recommend Vidmonials to anyone you believe will benefit from utilizing our Video Testimonial software solution to help develop their business.
The Essential Elements of a Successful Video Testimonials Campaign
Video testimonials are a continuous process; it's critical to have new video testimonials running on a monthly basis so that your product or service remains current when compared to the competitors.
Here are the elements to a long-term video testimonial strategy that works.
The first step is to collect at least six or more video testimonials to serve as a benchmark for what you want your other customers to produce. This will serve as a benchmark for the other people you want to acquire video testimonials from, as well as provide you with an immediate bank of video testimonials to flow out over time for social and email marketing.
Second, promote your campaign at least a few weeks before it goes live, just like any other marketing effort. This is when all of your prior video testimonials will come in handy.
Third, do some incentivizing. Produce sure you have some kind of unique incentive to persuade folks who aren't in person to make a video testimonial.
8 EXAMPLES OF AMAZING VIDEO TESTIMONIALS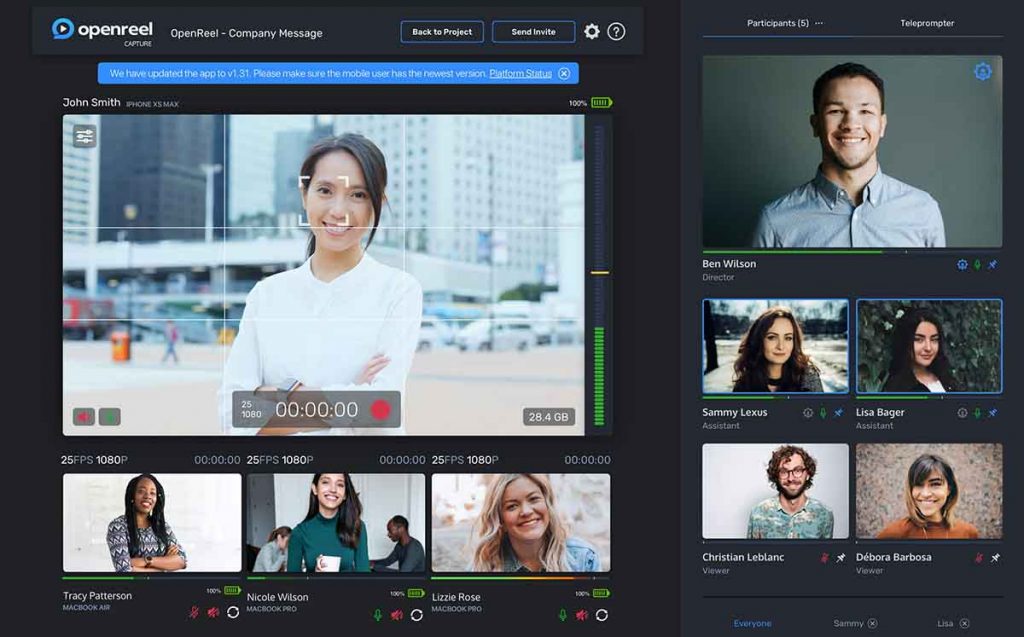 videos Testimonial are fascinating, impactful, and honest. Current consumers express what a company has done for them in a testimonial film. They can talk about their previous pain areas, obstacles, and current success.
Because future consumers can see themselves in the film and relate to the issues that current customers have had, testimonial videos are one of the most effective means of video marketing for businesses. In a world where traditional marketing is rapidly being shunned, testimonial video offers a once-in-a-lifetime opportunity for a company to reach out to a potential consumer through, essentially, a video.
1. Vidmonials – Best Video Testimonials Service
Vidmonials is a service that collects, manages, and distributes video reviews for businesses remotely. The program's goal is to create a space where people may routinely trade remote video testimonies without having to leave their seats.
The following are some of the benefits of Vidmonials:
With a simple click, users may send individual or bulk video review requests to their clients.
Allowing your clients to self-serve and create video testimonials for you is one of the most useful things you can do for them.
To make it easier to access, everything is saved to a database.
Videos from your clients may be easily integrated on social media to increase the confidence of your website's viewers.
2. ALDI
Customers aren't the only ones who benefit from ALDI testimonials. They can also be used to recruit new personnel. Current employees discuss why they enjoy working with ALDI in this video.
Internal testimonial videos show people what the company values and why they should consider working with them. Getting the best team together is absolutely something that can be important for a business, and internal video testimonials show people what the company values and why they should consider working with them.
3. Amazon
Amazon works with a large number of people. Rather than focusing on a single person in their "fulfillment by Amazon" testimonial film, they spliced together a large number of business owners who they had been able to assist. The outcome has been extremely favorable.
This has a different kind of impact than a single person testimonial because it demonstrates that Amazon's technology has impacted the lives of numerous people. Amazon Fulfillment benefits from widespread adoption because there is strength in numbers.
4. American Express
American Express is a credit card company based in It isn't about brand recognition when it comes to the major brands. Everyone is aware of American Express's existence, as well as the products and services it provides.
Rather of discussing why, this testimonial video focuses on why American Express is superior to the competition. This is useful because it is likely the initial thought that most people have. When people look at Amex, they consider to themselves, "Why not go with another company? "This openly discusses the issue and encourages individuals to learn more about their alternatives.
5. Dropbox
You don't have to stick to just one testimonial every video. Consider doing what Dropbox did and feature a number of people in a single film to cover all of your bases.
This has the advantage of being quantifiable: It demonstrates that the product has improved the lives of a number of people, and it may be able to do the same for you.
6. CodeCademy
For motivated, self-taught professionals, CodeCademy offers specialized coding training and camps. Rather than discussing the curriculum, CodeCademy allows students to speak on how it has impacted their lives. Because that's what it's all about: it's not so much about CodeCademy's infrastructure as it is about the final product.
The audience is more concerned with how CodeCademy can potentially affect their lives than with the ins and outs of the program.
7. Google Adwords
Google Adwords Google uses the narrative of a doggie daycare to demonstrate how powerful its advertising platform is. You want to prioritize the clients who have a strong emotional connection with your target demographic.
8. Hubspot
At the end of the day, Hubspot is a people company. As a result, it's understandable that they choose to make their testimonial video highly personal by exploring the featured firm and emphasizing what it does.This is the polar opposite of more generic testimonial videos, such as those produced by Amazon's Fulfillment by Amazon (FBA).
Conclusion
A single video of a customer testimonial can help you engage with your audience on many platforms. Don't let it sit on your server unattended.
The way you utilize these videos have a big impact on revenue and sales. There is no correct or incorrect way to use these testimonial videos. What matters is that you're willing to make changes to your strategies and methods if they don't work.
Vidmonials has invested efforts in spending time with a customer to produce high-quality video testimonial. Such deep-diving into the client's life allows viewers to feel connected on an emotional level.
For detailed information and to get a personal quote reach our website and one of our dedicated specialists who will be happy to help you.