The best video review software is the finest choice for recording, managing, and sharing videos.
Honest testimonials about your product or service are very valuable. They include actual people talking about real issues they resolved because of your support.
In addition, they are almost certainly the most crucial component of your marketing approach.
Video testimonials are considered by 89% of marketers to be the most effective content marketing strategy.
Customers love personalized feedback from your customers or clients; thus, video testimonials are a terrific way to advertise your services and your clientele.
Features of Best Video Review Software
In this piece, we will examine the top 5 features of the best video review software in general and in relation to Vidmonials and how you can leverage it in your marketing.
1. Text to Video Conversion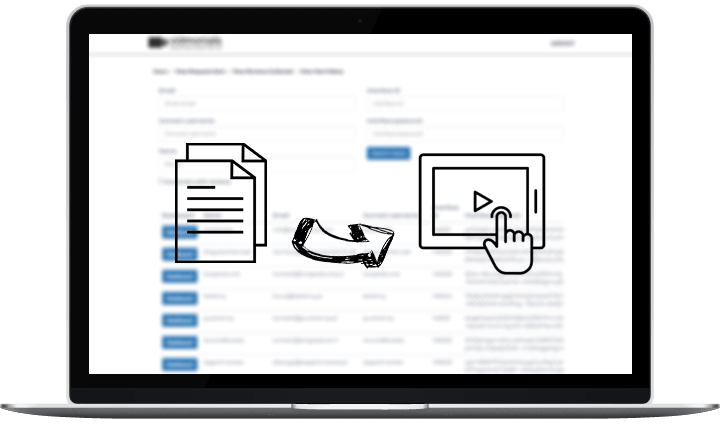 Before moving on, let's answer a simple question here.
Why is it necessary to turn text into video testimonials?
Video testimonials provide for more personalized and trustworthy means of providing clients with faster, more informed purchase decisions in comparison to text testimonials.
Moreover, video reviews are more credible than written reviews since they establish greater trust.
You may get instant results by transforming existing written reviews into enticing, believable, and attention-getting video testimonials.
Vidmonials Text to Video Features
Furthermore, Vidmonials' best video review software provides the following unique and exciting features in this regard.
Create a new video testimonial or convert an existing text review into a video within seconds, without any hassle!
Enjoy an engaging and dynamic interface, with customer testimonials and features organized in a clean design, with the ability to visualize, filter, and use data.
Vidmonials also give you the ability to convert text reviews quickly on the dashboard. You do not need any exceptional expertise to make use of this program.
2. Video Collection or Library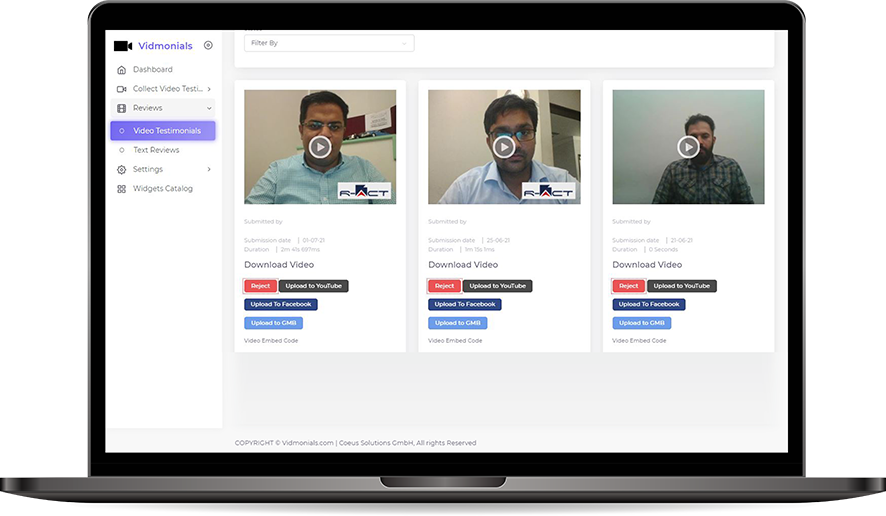 Best video review software makes it possible to access all your videos with just a click. These videos are stored in the library. You can download them for marketing purposes.
Vidmonials Video Library Features
It is easy to add or see preceding video testimonials on the Vidmonials library dashboard, and no technical expertise is required.
Videos may be easily located and downloaded with the use of a filter. There are three search options available in the search: 'New,' 'Approved,' and 'On YouTube.'
One click can send all video testimonies to different social media accounts. A testimonial video embedded in your website can potentially be copied.
By searching for others' testimonials, your knowledge and experience of what's possible will grow and increase. Learn how viewers view appealing stories.
Regardless of whether you're seeking inspiration or someone to work with, you'll find plenty of testimonies available to you!
3. Embed Video Testimonials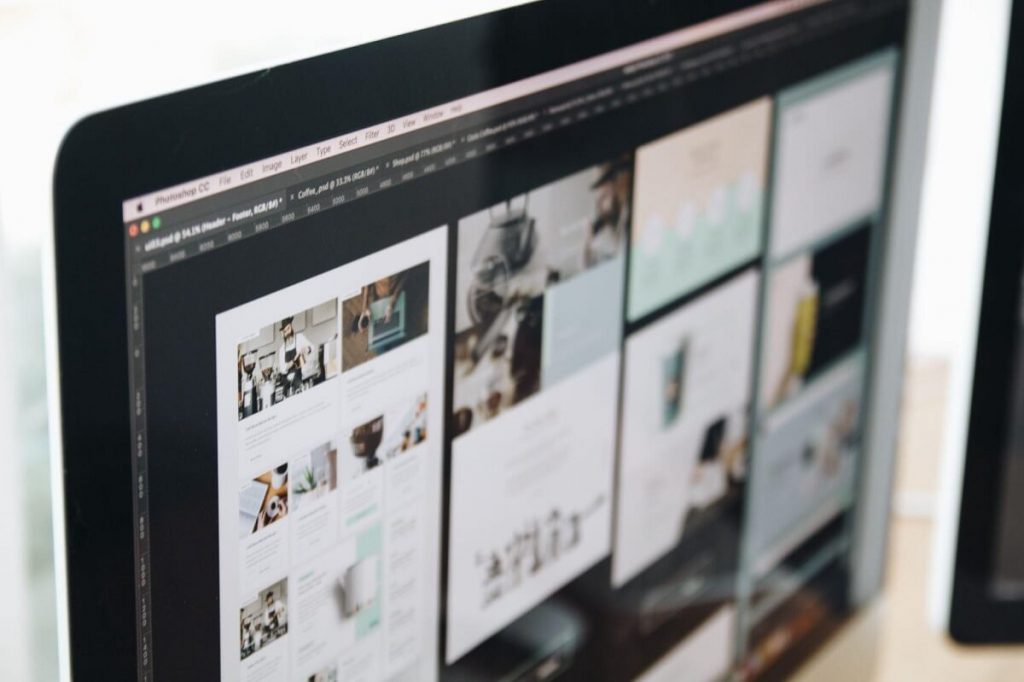 Embed videos help add trust and boost SEO to your website.
A best video review software should give you a thorough overview of how you wish to integrate videos into your website and improve traffic data in no time.
Vidmonials Video Embed Features
Logos, text, and other features can be easily added with only a few clicks.
Enhance the personalization of your employees' workflow by integrating with other systems.
Validate your company by engaging customers through a feedback mechanism that lets them view the experiences of other users.
Vidmonials best video review software has three different options for sharing embedded movies, improving the user experience, as per the assessment. These include custom video widgets, floating widgets, and playlist widgets.
4. Easy Integration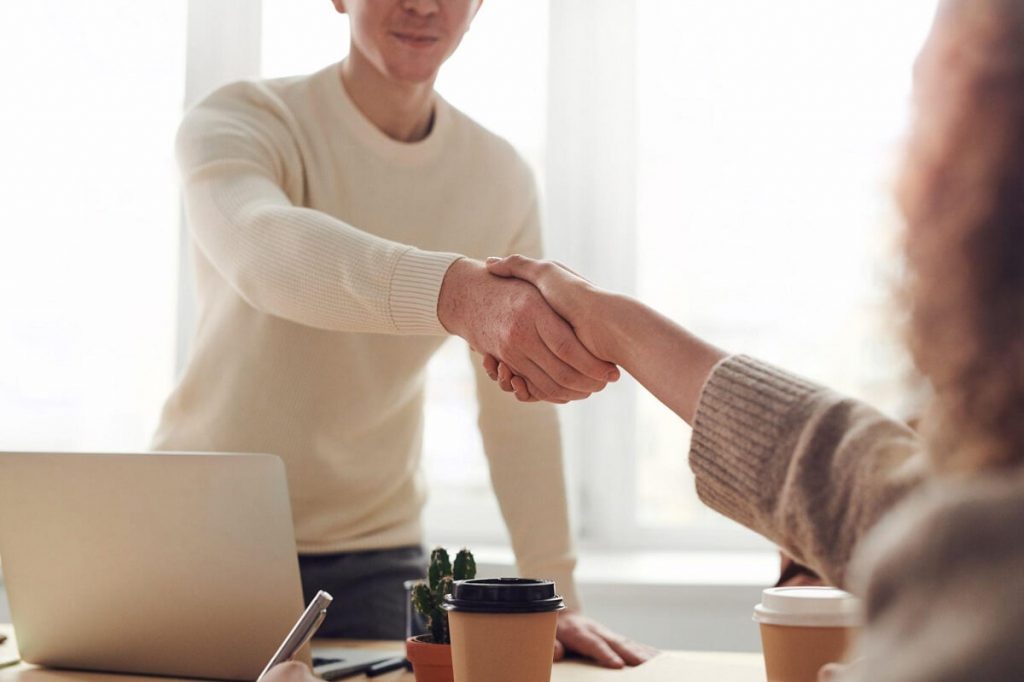 A best video review software should support the incorporation of videos with popular tools to boost productivity.
Moreover, it should also help in making your buyer journey comfortable and more impactful by completing world-class video testimonials faster and having greater trust and credibility.
Vidmonials Video Integration Features
Within seconds, add your business logo, text overlay, star ratings, or disclaimer.
Using Vidmonials' simple-to-use editing tools, you can effortlessly customize your moments.
Make your workflow faster and more convenient by simplifying and streamlining your syndication and video connections.
For a more realistic and enticing experience for your customers, humanize your brand and authenticate your business with video testimonials.
What Benefits Do Integrations Offer When It Comes to Video Testimonials?
Video testimonials promote brand growth, reliability, and confidence in comparison to other feedback gathering methods, but they are also easier to integrate with other technologies to save time and improve productivity.
Vidmonials is an all-in-one option for businesses that makes the experience worthwhile by supporting all popular platforms, such as Facebook, YouTube, Shopify, and Amazon.
5. Boost Conversions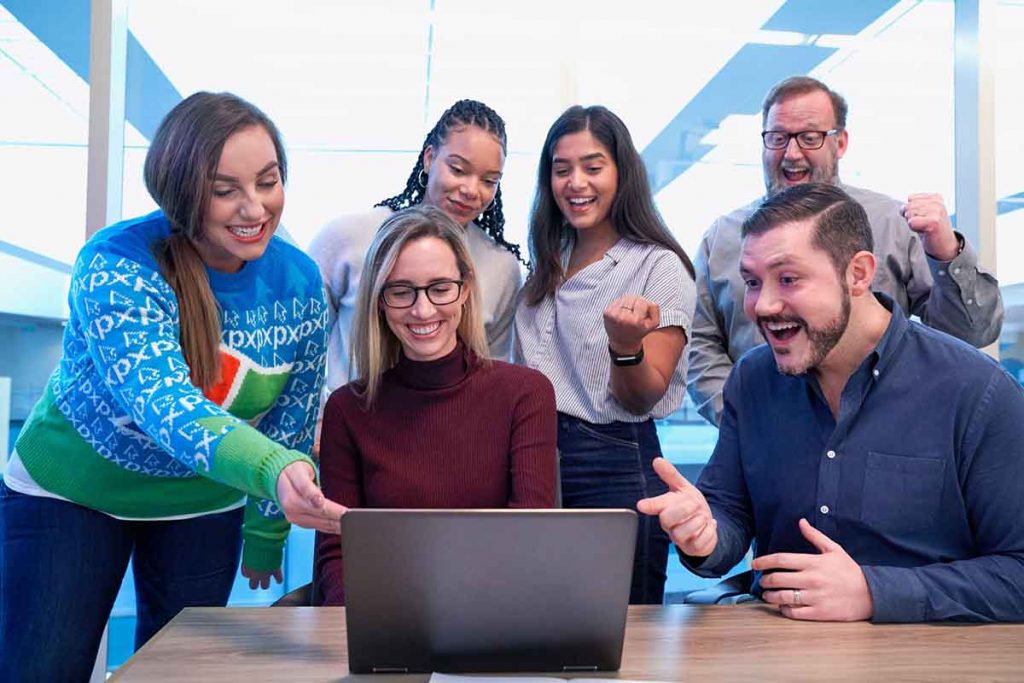 Invest in testimonial videos and use them to both drive sales to current customers and to entice new consumers.
A simple way to put your brand on the map is to listen to the positive feedback that satisfied customers provide you, and use it to improve your brand.
In terms of marketing, video testimonials are the most potent form of a testimonial, as they allow consumers to see the emotional reaction of another individual.
Video testimony is more believable than written praise.
Videos may be made quickly and shared via a user-friendly interface, making it possible to record and publish on many social media platforms.
The credibility of video testimonials is heightened due to their realism and vibrancy. Help buyers make purchasing decisions by creating customer narratives with a distinct perspective.
Conclusion – Why is using a Video Testimonial Service a good idea?
Traditionally, a testimonial video offers an old-fashioned however modern technique to acquaint consumers with your offering.
Hiring the most desirable of your customers to create a film for you is a great approach to provide a human element to your business and your goods.
Some six in ten people who watch videos are more likely to purchase.
Vidmonials – best video review software is the best option available to meet your video marketing needs. Our product experts are always welcoming and ready to help. Book a demo by clicking here.