Don't just tell, show! Video screen capture makes it easy to follow this instruction, which is essential enough to understand.
The movement of your cursor is captured by video screen capture tools, which allow you to share what's happening on your screen with others.
While showing someone your screen takes less time, you're not always right next to the person or individuals that need to see your screen when you're writing out descriptions of such things.
That's where video screen capture apps come in.
We're going to take a look at video screen capture for businesses in this article. To make our selection, we looked at three of the best video screen capture software.
Let's have a look at them.
What are the Characteristics of Good Video Screen Capture?
The use of screen capture software makes it easy to demonstrate how things work—or, if necessary, how they don't.
Our investigation examined three software systems, ranging from simple three-button windows to complicated apps packed with features.
From absolutely nothing to several hundred bucks, you can choose from a wide range of possibilities.
Every single one of our recommendations has something unique to offer, yet they all fit a few basic requirements:
Allows you to record your entire screen, a single window, or a specified section of the display.
Allowing the user to overlay a webcam feed on top of a screenshot.
Microphone and system recording at the same time.
Easy-to-use tools for sharing and exporting videos.
An easy-to-navigate interface.
However, the process doesn't finish with the recording of the screen. We also examined post-capture editing options because the quality of the final product can affect user engagement. There you have it.
Let's answer some of the most often asked questions concerning video screen capture first.
How Can I Capture Video From my Screen?
Vidmonials, a video screen capture software, is one of the simplest methods. Your screen recordings are straightforward to use and manage, and they meet your needs.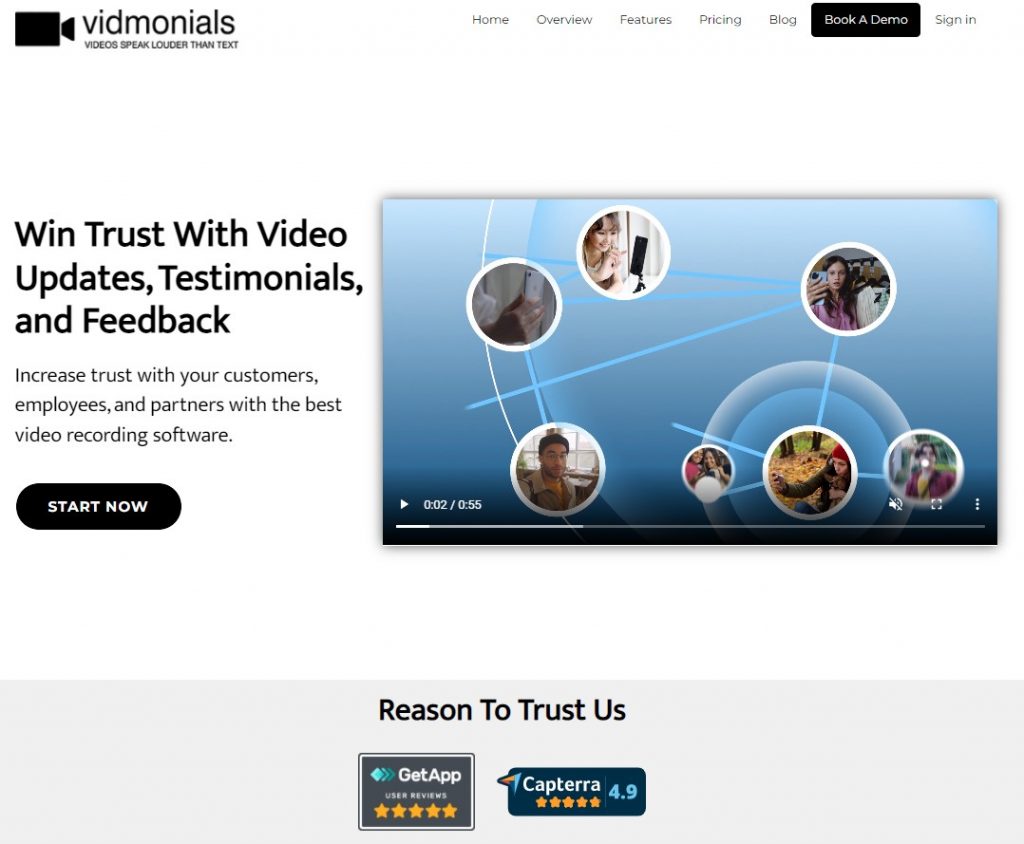 In some cases, you don't have the time or patience to edit and set up a tape before sending it to a recipient.
Vidmonials are an excellent fit for this type of situation.
It's as simple as selecting an area of your screen to record, pressing the video camera button, and then pressing the stop button.
If you'd like, you can record a voiceover directly into your computer's microphone.
As a paid Vidmonials user, you get access to a slew of additional features.
Vidmonials' video screen-recording feature is available at various price points to accommodate businesses of all sizes.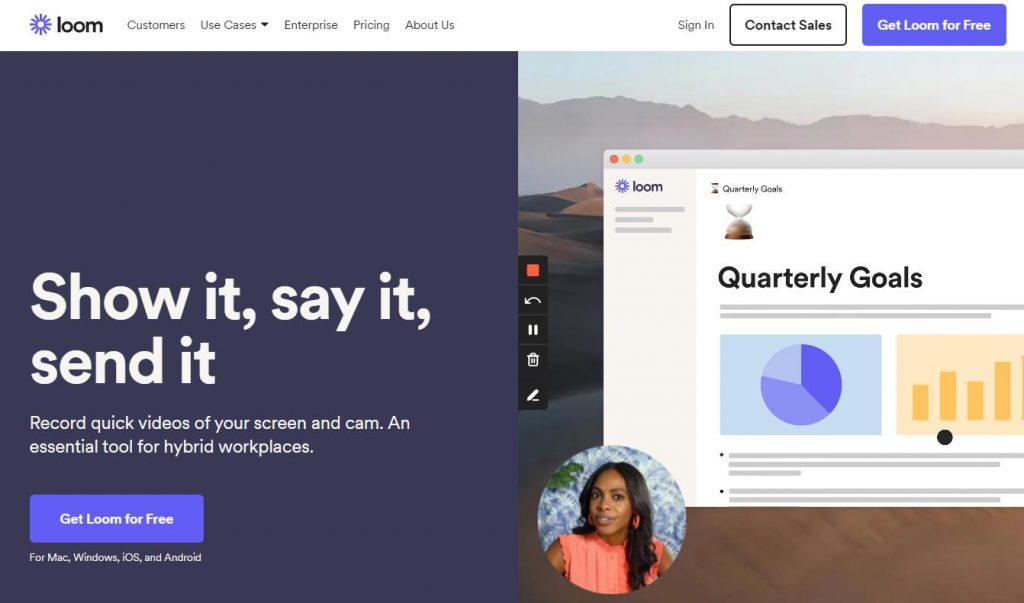 It's worth trying out Loom for rapid recording and sharing via a URL.
You can record just your screen, your screen with webcam footage, or just your webcam.
Loom isn't too complicated when it comes to recording. Loom will upload it as soon as you're done with the video.
You can edit the video in the browser or copy the link and paste it into a social media post.
Everything happens in a flash.
Loom, on the other hand, isn't flawless. While the desktop app is easy to use, we were baffled by the puzzling limitations of the mobile apps.
Users must enter their Google password to get into the Android version rather than using the built-in Android support for Google accounts, which is strange.
In the iPhone and iPad apps, video and screencasting cannot be combined.
Even yet, for the majority of users, Loom will suffice.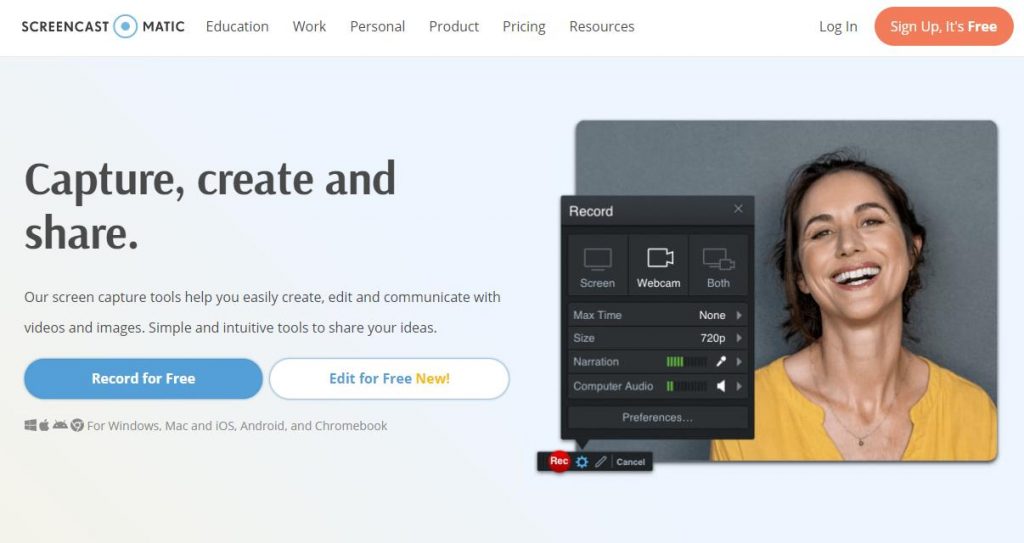 On the surface, Screencast-O-Matic doesn't stand out from the multitude of screen capturing programs.
In terms of platform compatibility, though, it shines. As a result, the mobile apps fared better than the alternatives we tried.
For example, they don't require you to log in and often have more functionality. You can overlay a secondary recording of your face on top of the screen recording in the iPhone and iPad versions.
Instead of waiting till you get to your PC, you can edit films on your mobile device.
As expected, the desktop app lets you record a portion of your screen and optionally add a webcam with your face to the recording.
A few essential editing tools are included in the subscription version, while the free version lets you crop and add music before posting.
Closing Remarks
For the most promising video screen capture, look for one that saves you as much time as possible and provides your viewers with the most valuable content. Before selecting an app, make sure you know your audience and use case. You may try out any of the top contenders for free or with a trial edition, so go ahead and see which one you like.
To make things even easier, you can use Vidmonials' video screen capture tool. Here, you may schedule a demo with our product experts.