Video testimonials have grown in popularity in recent years as more people turn to them while shopping for a product.
How effective are Video Testimonials?
According to Vendasta, testimonials affect up to 88 percent of consumers' purchasing decisions.
In other words, customer feedback will dramatically increase your conversion rates!
It is especially true for younger audiences, such as millennials. According to a Bright Local survey, about 40% of users aged 18–34 said they trusted online feedback as much as personal recommendations.
As you can see, online reviews and testimonials can be critical to the success of your company. But, when you combine that with the power of video, what do you get? That's what you get: a formula for success!
Videos are much more immersive than text and are also better at conveying feelings. Customers are often more likely to engage with them. According to Wyzowl's most recent survey, 84 percent of people purchased a product or service after watching a video!
When all of the above is considered, it should be clear how beneficial video testimonials can be. After all, their significance in the video sales funnel cannot be overstated.
So, where do you begin? What are the best ways to get video testimonials from your customers?
That is what we are mainly going to figure out. But first, let's take a look at some of the real-world advantages of video client testimonials.
Why Consider Getting Video Testimonials from Clients
Here are three compelling reasons to collect video testimonials from your clients.
1- Video Testimonials Create an Emotional Connection with your Customers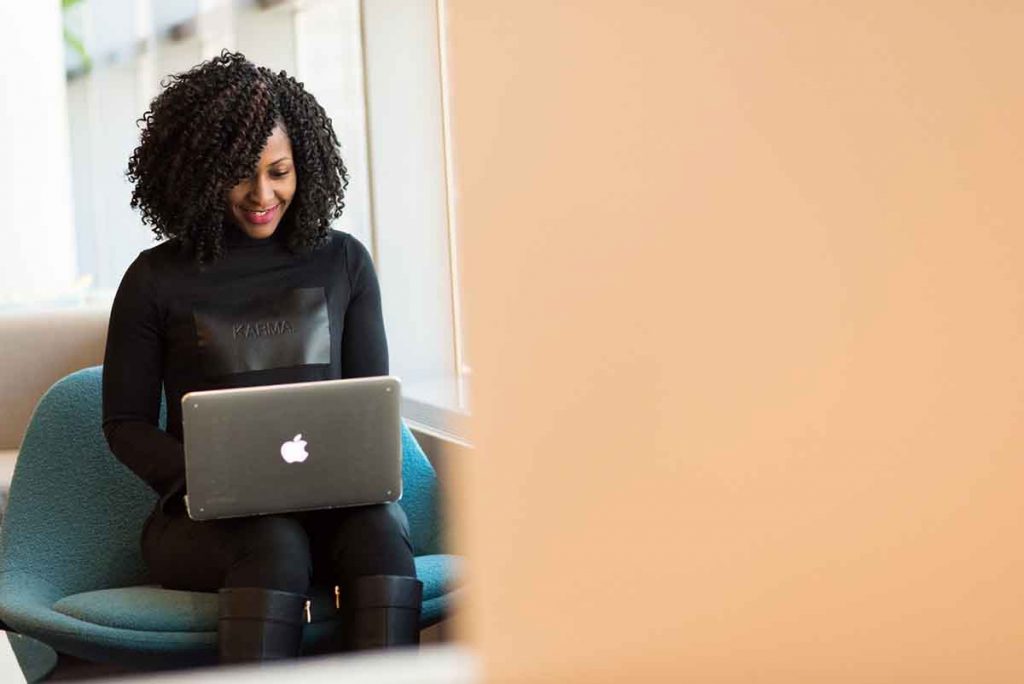 Customers nowadays expect brands to be more than cold, soulless corporate entities. To put it another way, they want to see the human side of things!
It's no secret that emotions affect customer behavior, so make sure your brand evokes the right ones. As a result, companies all over the world have been changing their strategies to better meet the demands of their target customers.
And it was at this point that forging an emotional bond with your future customers became crucial!
Customers want to know that companies care, and video customer testimonials will help. Having others give a genuine product review would resonate with your viewers and put your brand in the best light possible!
After all, if anyone cares enough to make a video testimonial for you, you must be worthwhile.
2- Video Testimonials Converts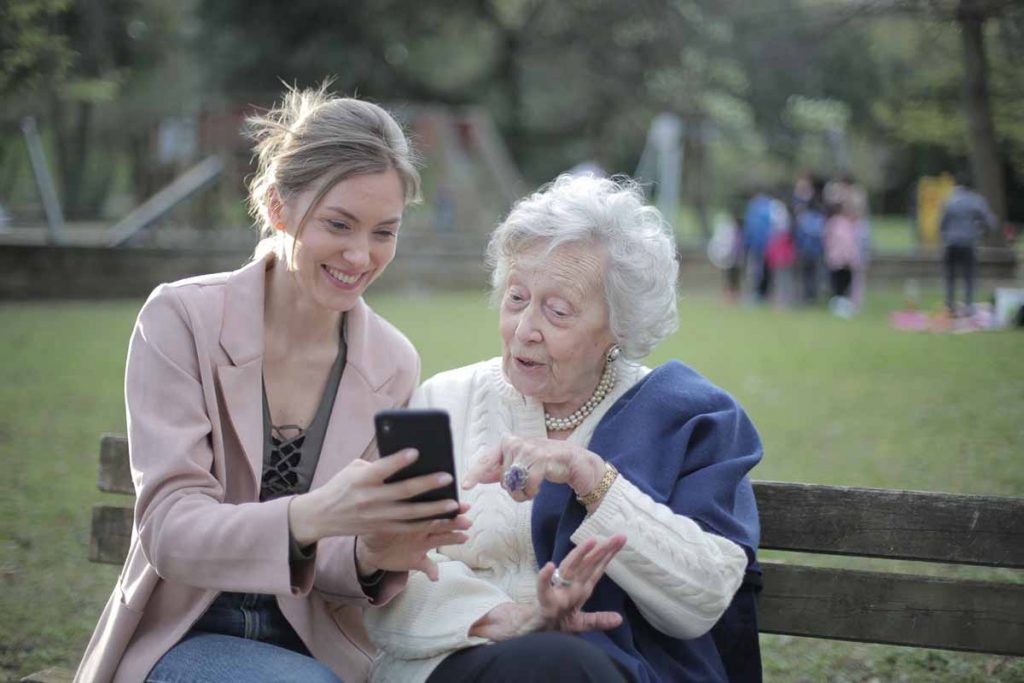 It should come as no surprise that user feedback and testimonials improve conversion rates, given that 92 percent of customers look them up while shopping.
The effects of video testimonials are more noticeable on more expensive goods, where a study found that products with client testimonials increased conversions by up to 380 percent.
When you consider that people are more likely to connect with a video testimonial than a written one, you'll get a lot more publicity. This would almost certainly result in a substantial increase in your revenue.
3- Video Testimonials Provides Social Proof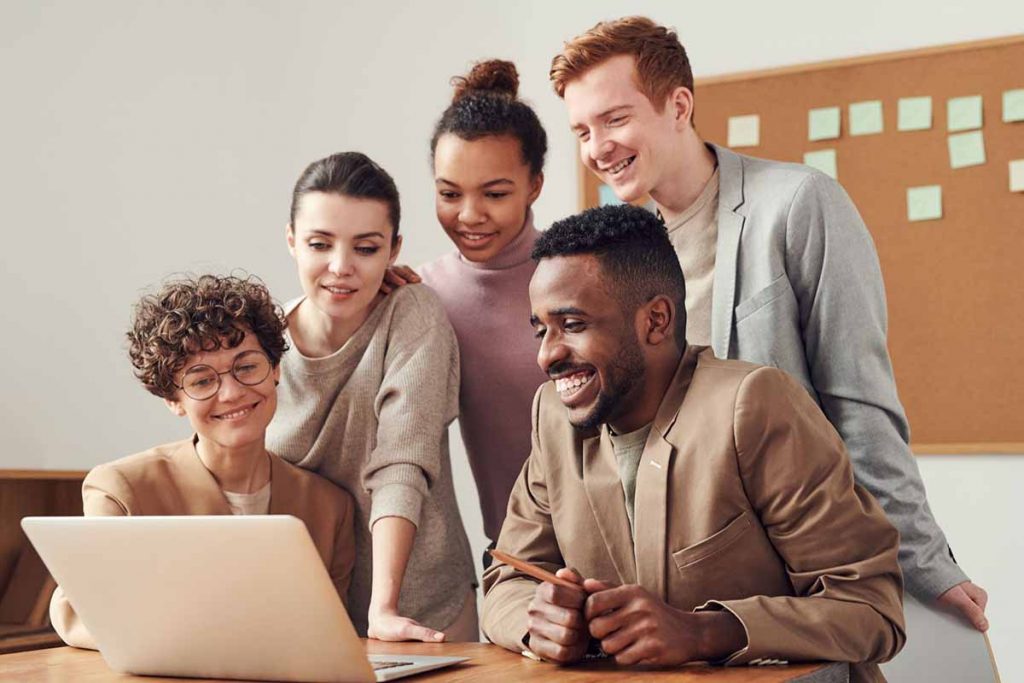 If used correctly, social evidence can be a powerful marketing tool.
But what is the reason behind that?
Well, it's a well-known reality that consumers are more likely to trust other users than ads. As a result, having social evidence for your brand improves your image, consumer trust, and sales.
Why, then, are video testimonials one of the most effective ways to obtain social proof? There can be many explanations for this including,
Video content is preferred by users over text content.
They receive 12 times the number of social media shares as text content.
The mobile market is rapidly expanding, and videos are one of the most common forms of content watched on mobile devices.
Getting video testimonials from your consumers is the perfect way to ensure that your users' glowing impressions of your brand reach as many people as possible!
How are Video Testimonials Collected from Clients?
Let's look at how you can collect video testimonials now that you have some compelling reasons to do so!
4 Ways to Get Video Testimonials from your Customers
Let's look at how you can get those video testimonials now that you have some compelling reasons to do so!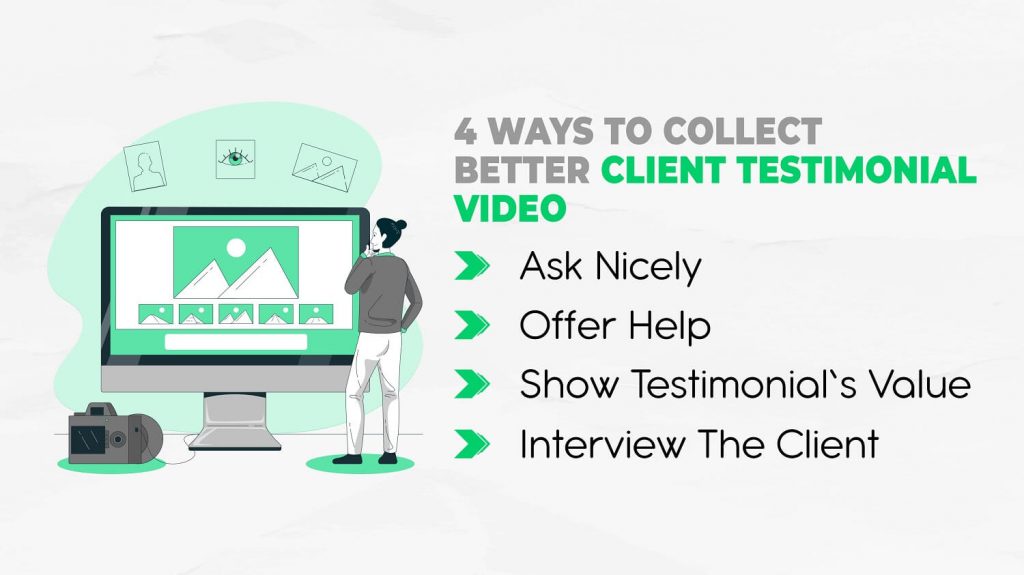 1- Ask Them Nicely
Okay, the first one is self-evident. Asking others to do something for you is the simplest way to get them to do it! As a result, you can make a social media post requesting that your users do so.
Alternatively, if you want to be more selective in your ratings, go through your client list and pick out the most notable ones. Then you should contact them and request a video testimonial from them. You might give them an email or a personalized video, with the latter being the better option.
All you have to do now is post your reviews on your website's landing page and promote them on social media!
Note: If your users are uncomfortable in front of the camera, they will be unable to leave a video testimonial. If this occurs, reassure them that they have nothing to fear and refer them to our article on how to resolve camera phobia. That might be able to help them finally get over it!
2- Do the Hard Work for your Clients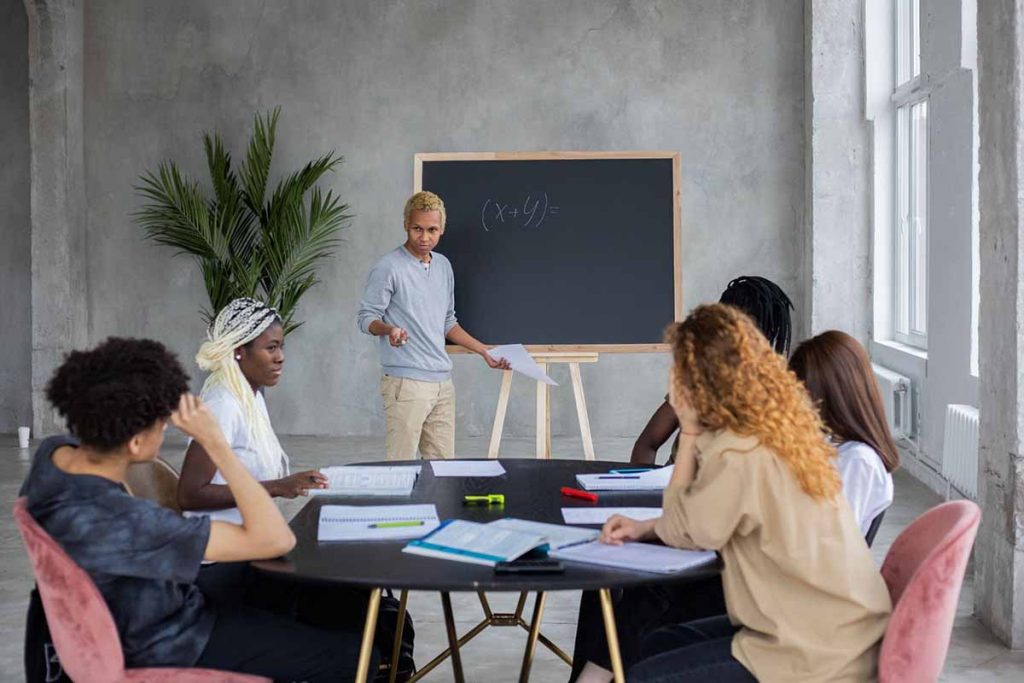 It's possible that if you get a negative response from your clients, it's because they don't have enough time to plan. That is why doing the majority of the work for them would increase the chances!
In any case, what precisely do we mean when we say that? Assist them with their planning! There are a few things you can do to make the recording process go even more smoothly for them:
Tell them exactly what you want to hear.
Make a plan for them to follow during their video, or even write an entire script if needed (but you must ensure neutrality).
Offer to take care of all of their post-production needs (video and audio editing).
The aim is to make the tasks of your reviewers as simple as possible. They'll be more willing to share their experience on video if they do not have to put in much effort!
3- Show your Clients the Value of Their Video Testimonials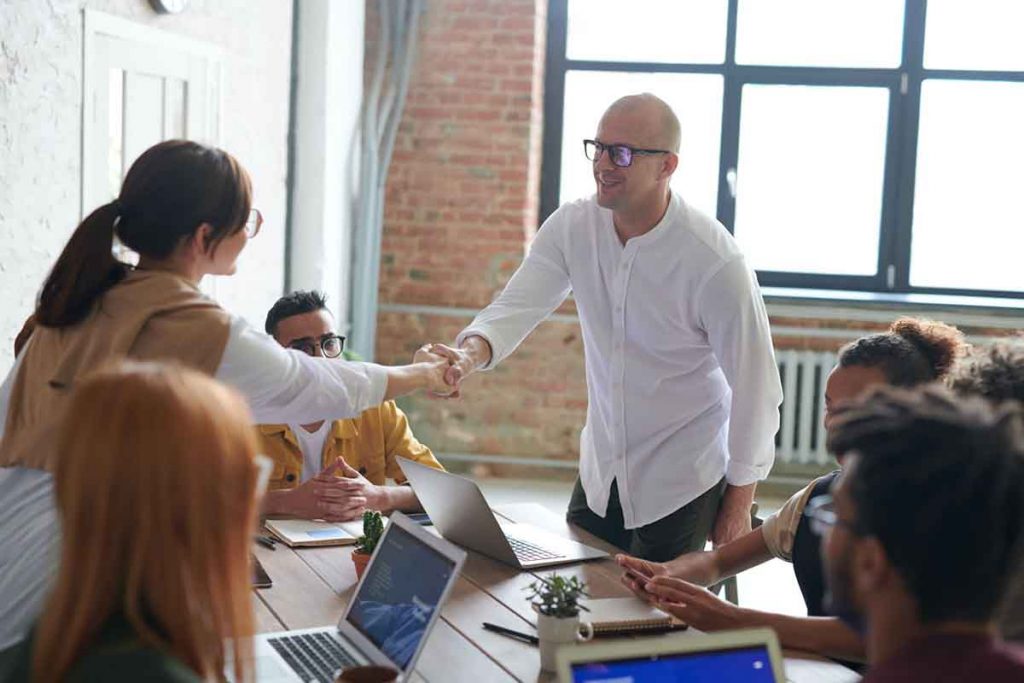 How you request that your customers leave video testimonials is just as important as the act itself!
When you contact them, you can focus on them — why they find your product useful, their experiences, and so on.
When asking for a review, focus on your customers' accomplishments, as this will make them feel much more respected and appreciated. You'll also get a lot more credible and engaging testimonials if you let them say their tale!
4- Interview your Clients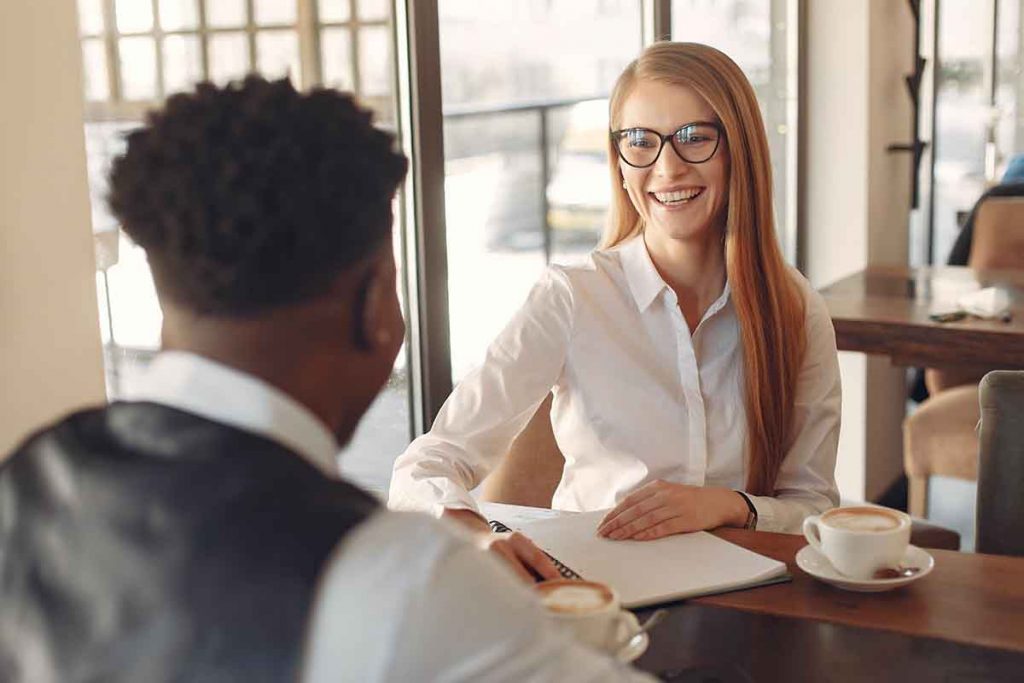 Interviews are a form of video content that serves the same purpose as testimonials but with more control over the result.
Users would also be much more likely to participate in interviews than to create video testimonials on their own. What is the reason for this? Since the interviews are facilitated. This makes the whole process much simpler for the customers.
Another advantage of interviews is that they are less uncomfortable for the customers than sitting in front of a camera and speaking to it. They will have a collaborator in interviews, which will make it feel more normal.
Furthermore, an active conversation between two people is much more likely to make a good impact on an audience than a single person speaking to a camera.
More so, do you recall how important it is to give your brand a personality? You'll even give your brand a face by interviewing your customers! That's the equivalent of killing two birds with one stone.
Collect Powerful Testimonial Videos with Vidmonials Now!
Moreover, if you want to ease the process further, video review software can assist you a lot. And one of the best video review software that you can find in the market right now is Vidmonials.
Vidmonials will have you minimize your whole efforts to almost half while also giving you and your clients the option to interact remotely. With this all-in-one tool, you can collect, manage, and share all your client video testimonials efficiently.
Heck, it wouldn't also be wrong to call it just the best way to collect client video testimonials that there is today.
Conclusion
How are testimonial videos effective? Video testimonials can help your brand in a variety of ways, so you'd be remiss not to include them in your video marketing strategy! You'll have no trouble getting your customers to make any for you if you follow the tips above.
FAQs
How do you get people to share your testimonials?
Besides gathering testimonials from your clients, you can also collect testimonials from other potential customers. Here are some easy ways to get testimonials:
Search on Social Media to gather views of people about you.
Find out reviews from emails people send you.
Check out comments on your blogs and social media postings.
Do a Video Testimonial Swap
Offer a free product or service in exchange for a testimonial
Send an email asking for testimonials
Create a Survey to collect feedback
Build a Feedback Submission form on your site allowing users to attach media files also.
How do social media clients share testimonials?
You can either add a short snippet of a review or upload a complete review video. However, don't ask them to fill their stories or posts with massive text, as short video testimonials for stories are quickly digested. You can reshare their story or post in which you are tagged on your official pages.
Where do you get testimonials?
You can get testimonials from your client through different approaches like email, text messages, links on your website, in-person, social media, events, and interviews.