With the help of a Video Testimonial Platform, businesses today can achieve something that no one would have imagined a few decades ago.
Every company that wants to improve its online visibility and productivity is utilizing videos to its maximum potential. Creating the perfect video for the appropriate audience may help businesses attract, engage, and delight their consumers.
With appealing testimonial videos, you can demonstrate your prior clients' positive experiences and urge new prospects to take the next step and buy.
Videos with client testimonials, it is fair to say, are a strong type of online evaluation that helps to develop trust, nurture leads, and convert them into customers.
Yes, indeed! Videos assist you in persuading your audience and assisting them in making the best decision possible.
However, while having video testimonials for your business is important, it is also important to have a good video review service at hand to save time and other costs.
Multiple businesses are running solely to provide businesses like yours with some of the best video review services.
So today, we bring for you the top video testimonial tool(s) that you can use to scale up your marketing activities.
Best Video Testimonial Platform(s) To Create Powerful Customer Reviews
These platforms and their software's high-quality performance tool will help to create the best client testimonials.
1. Vidmonials – Video Testimonial Platform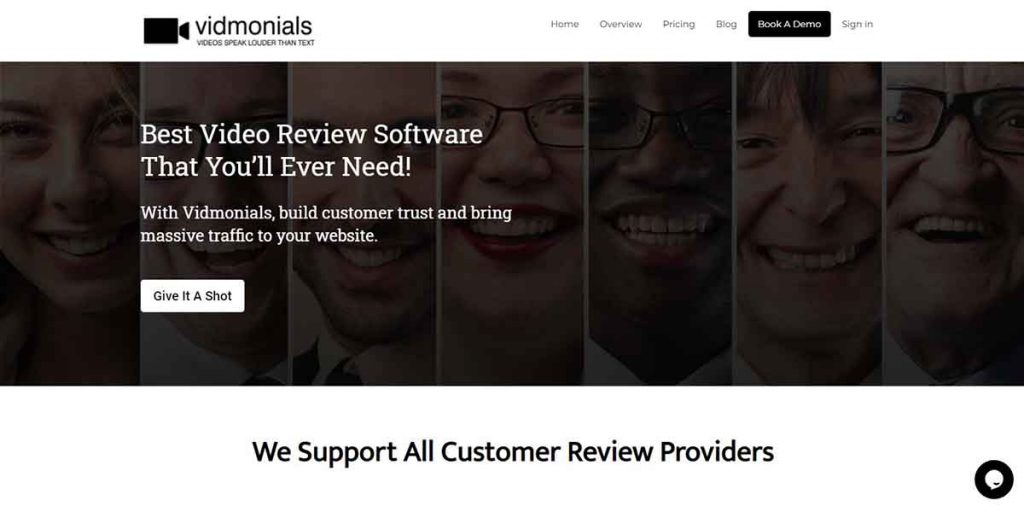 If you are looking for a sturdy video testimonial platform that you could rely on for a long time, Vidmonials is the solution you're looking for.
Vidmonials is a top-notch client testimonial management platform that allows its clients to manage, control, and share trustworthy & impactful video testimonials.
It is a vast, modern, and rapidly expanding platform that assists companies and individual clients in managing and marketing video feedback on the internet.
Vidmonials tool has several remarkable features, including:
Instant Video Review
Vidmonials Library
Embedded Video Widgets
Sharing & Marketing Vidmonials
Some of the other features that make Vidmonials so good are its user-friendly interface, analytic & reporting, security against malware, regulatory compliance, 24/7 professional support.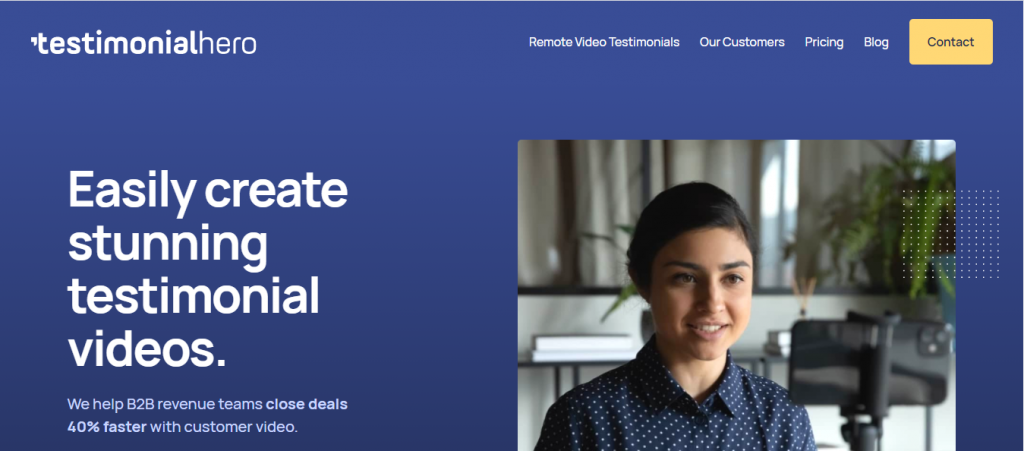 Testimonial Hero is a video testimonial platform that specializes in client testimonial videos, as the name itself implies. They record video testimonials for the majority of B2B organizations all around the world.
Furthermore, in recent months, they have begun to provide remote video testimonials services. Customers of their clients use their phones or personal cameras to record video testimonials, which are then sent to Testimonial Hero for processing.
The following steps are included in their video review development process:
Interviewing your consumers to develop a video concept
Advising your consumers on how to capture a fantastic testimonial virtually
Converting a 20-minute video into a 90-second video review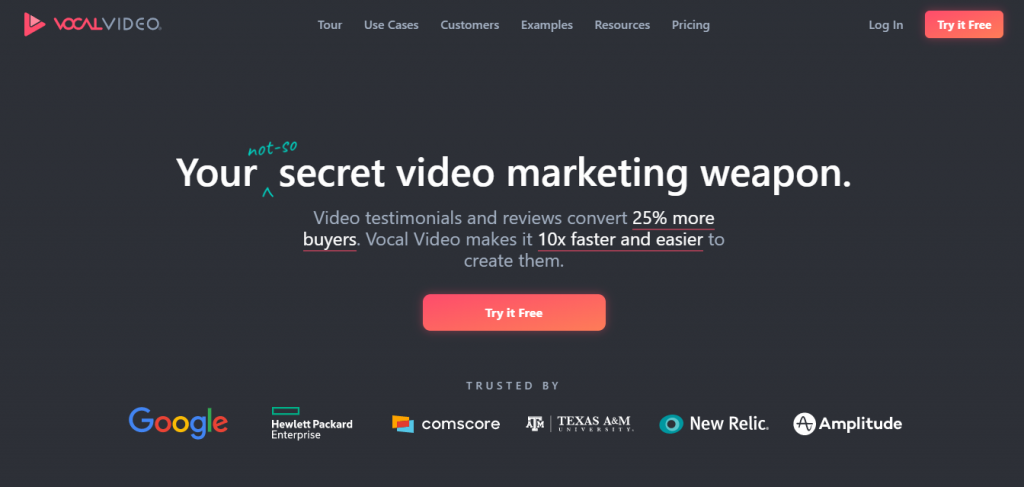 Vocal-Video is an all-in-one video testimonial tool that helps to collect, edit, host, customer review videos, and share them on social media platforms.
The video reviews that vocal video collects are authentic for companies looking to build a solid customer base.
This tool also allows its users to quickly and easily collect massive numbers of testimonial videos, edit them, and share them.
Besides that, this tool provides their clients with automatically generated video templates and an open editing tool with multiple tweaking options.
Some prime features of this service include:
Collecting audio and video testimonials
Multiple Device Compatibility
Fully Remote & Asynchronous
Ease of use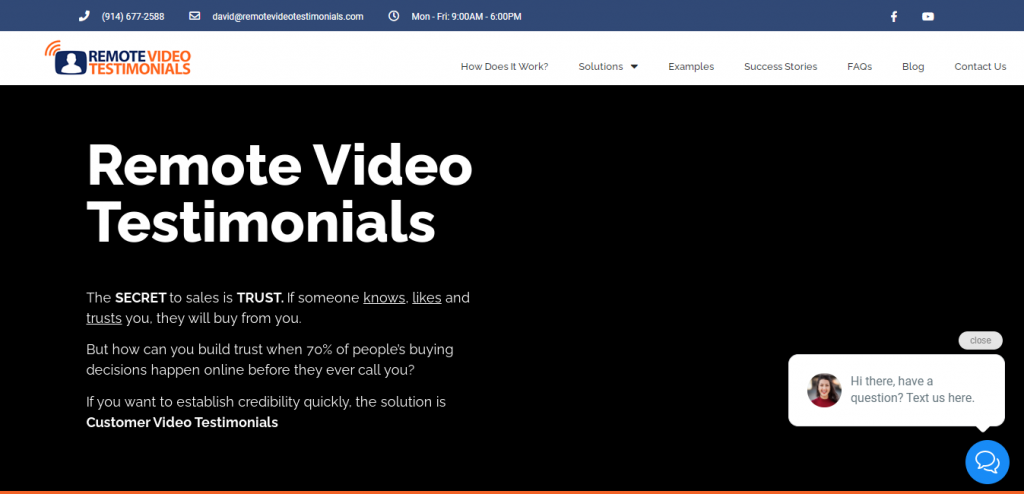 Remote Video Testimonials is one of the best video review services companies that work within the true essence of its name. Such as Vidmonials, instead of physically visiting a customer, they provide the opportunity to their clients and customer to record their reviews remotely.
It is yet another good video testimonial platform that helps its clients in creating effective video testimonials.
More so, their remote video testimonials offer us:
Thorough Customer Interview
Allotment Interviewer
Arranging Equipment
Video Processing
Quality Assurance
5. VideoPeel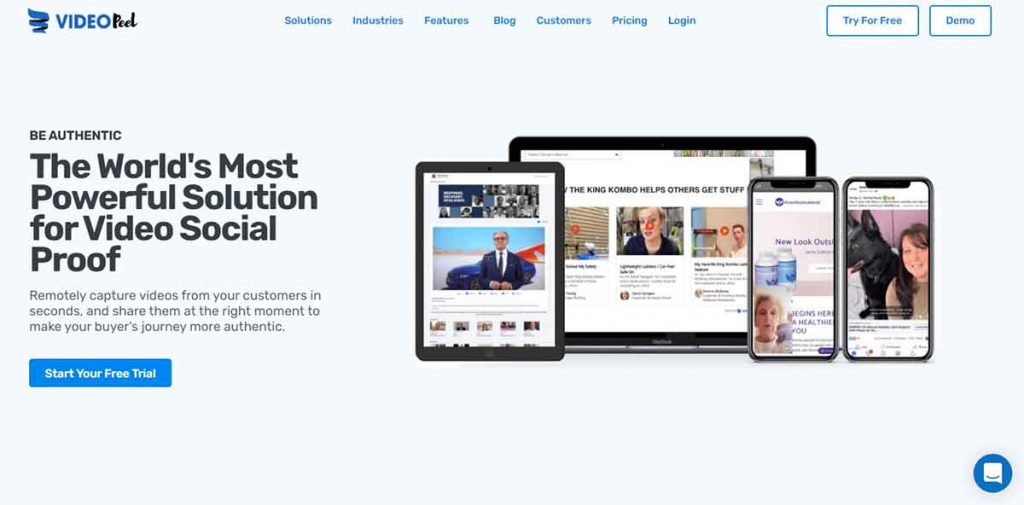 VideoPeel is also one of the most appreciated solutions for creating Client Testimonials videos.
Using VideoPeel, organizations can capture, collect, request, share, and analyze authentic testimonial videos from their clients, patients, students, companies, and employees.
Like Vidmonials, VideoPeel automates the video recording process through a connection that allows users to click, record, and upload video testimonials.
For smooth management, all the recorded videos are saved in a single given storage. The editing tools in VideoPeel are easy-to-use, allowing you to add customizations like a logo, simple text overlay, star ranking, or disclaimer.
Some notable features of this platform are:
Remote video capture
Shopify Integration
Video Carousel Player
Single Video Repository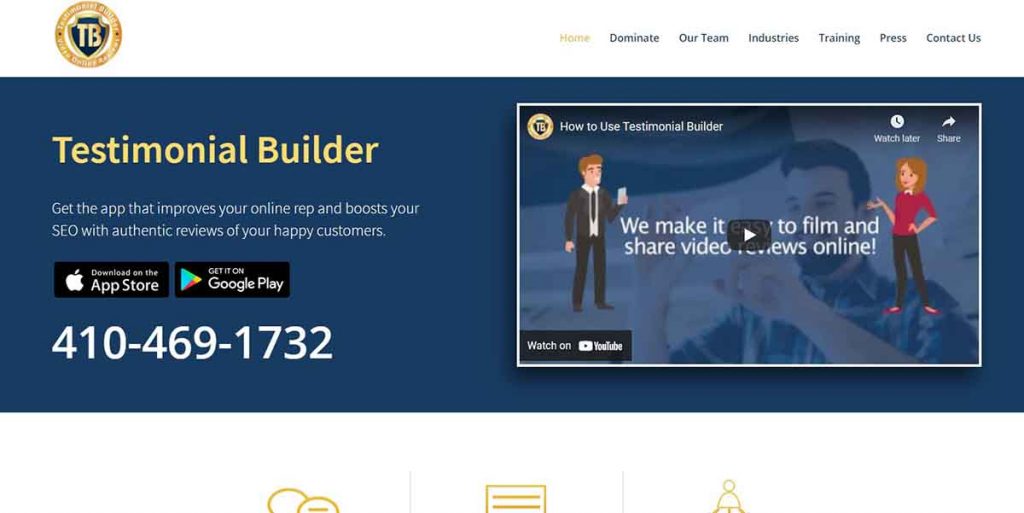 Testimonial Builder is a mobile and web video testimonial platform that helps to improve your client testimonials videos online.
One of the best features and highlights of this video testimonial tool is its amazing Keyword Teleprompter that can guide your customers to include specific SEO keywords that Google picks using voice recognition.
The app provides easy-to-follow steps to its clients for recording the complete video reviews for their company. These steps include:
Record a video review
Sign an in-built release form
Upload the video to your YouTube channel
Send your video back for sharing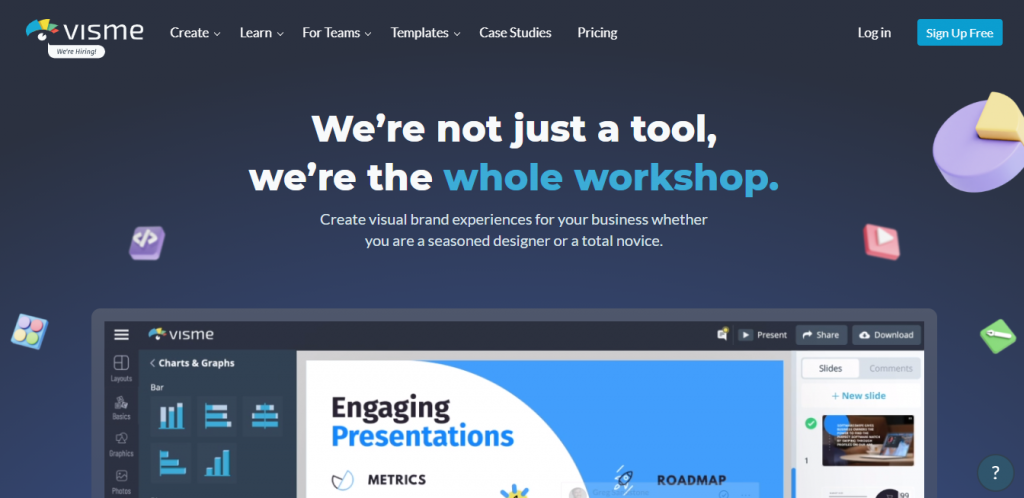 Visme is a pretty interactive and easy-to-use video testimonial platform. With Visme, you can create high-quality video testimonials using professionally designed video templates.
Moreover, you can easily drag and drop your fancied design ingredients in, insert your customer review video, add your branding, and download.
Some of the Visme features are:
Collecting Client Testimonials videos
Editing customer videos
Embedding video testimonials on-site
Sharing them on social media
Advertising their testimonial video.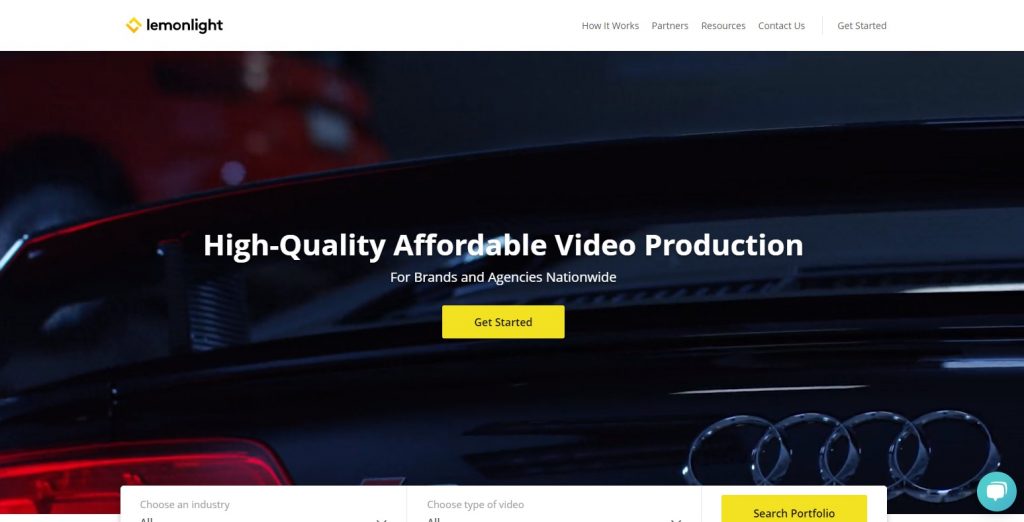 Lemonlight is not a particular video testimonial company. Instead, it is an on-demand video production company that will shoot high-quality corporate videos for your business as per directions.
However, you can still use their services to create smashing video testimonials from your clients.
Limelight offers:
Creative conception
Production crew
Animations
Drone Videography
Set locations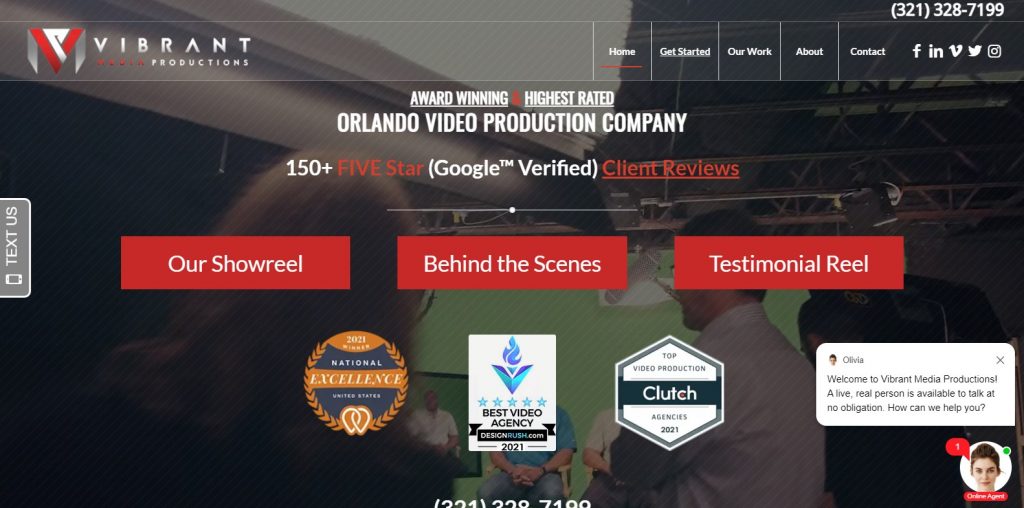 Vibrant Media Productions is also an on-demand video-making company that produces corporate and marketing videos for different companies.
They also specialize in making testimonial videos. The services that they offer are somewhat similar to Lemonlight's offerings.
Moreover, Vibrant Media Productions offers:
Mobile Studio
Green Screen
Editor Suits
Crew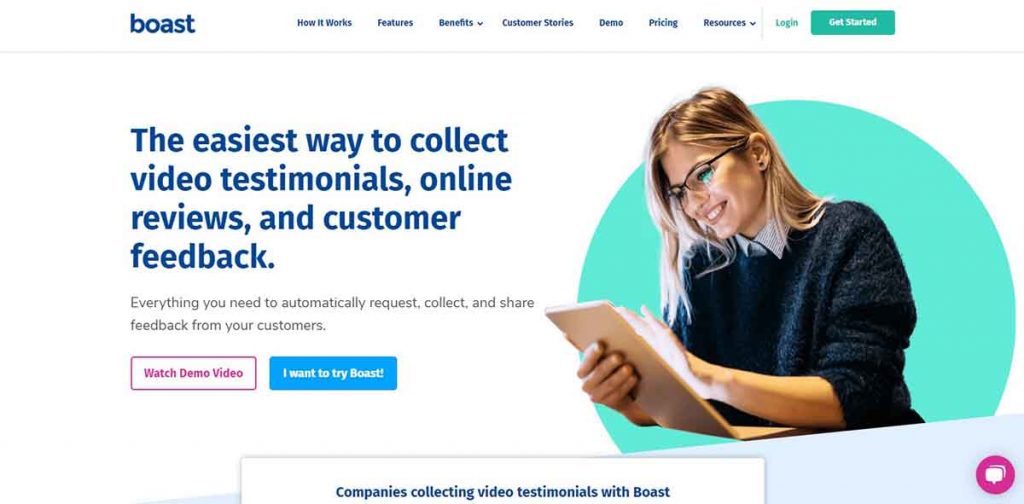 Boast is a video testimonial platform that lets your consumers express their gratitude for your business directly from their phone or computer.
You have the option to evaluate and approve the testimonials you receive after they have been submitted.
You can quickly show your customer appreciation on your website and social media sites after you've approved it using the Boast display widgets.
For both you and your clients, Boast makes collecting and sharing video testimonials easier than ever.
Following are some of the platform highlights:
Video and Photo Collections
Review Site integrations
Sharing Options
Designing and Editing tools
Responsive Feedback Forms
Conclusion
So, these are the best video review services for attracting, interacting with, and delighting visitors. Nonetheless, each of the options listed above offers advantages over the others.
However, your choices will be heavily influenced by your requirements and financial constraints.
More importantly, if you're searching for a means to save time, effort, and money, a video testimonial platform like Vidmonials might be the way to go.
That's because it's one of the more automated platforms for gathering client testimonials, requiring less effort from both you and your clients.
Moreover, visit www.vidmonials.com now to get the best video testimonials services.