Testimonial video production is one of the most impactful means of endorsing your business.
Client testimonials from happy customers have shown to be the most efficient method for establishing market trust.
A video testimonial will have more impact on clients than written text for sure. The researchers second this thought as they highlight the fact that customers prefer videos to text.
Considering the importance of client testimonials, many testimonial video production companies are on board in the USA to lift their marketing through video testimonials.
Here are the nine best of those testimonial video production companies in the USA: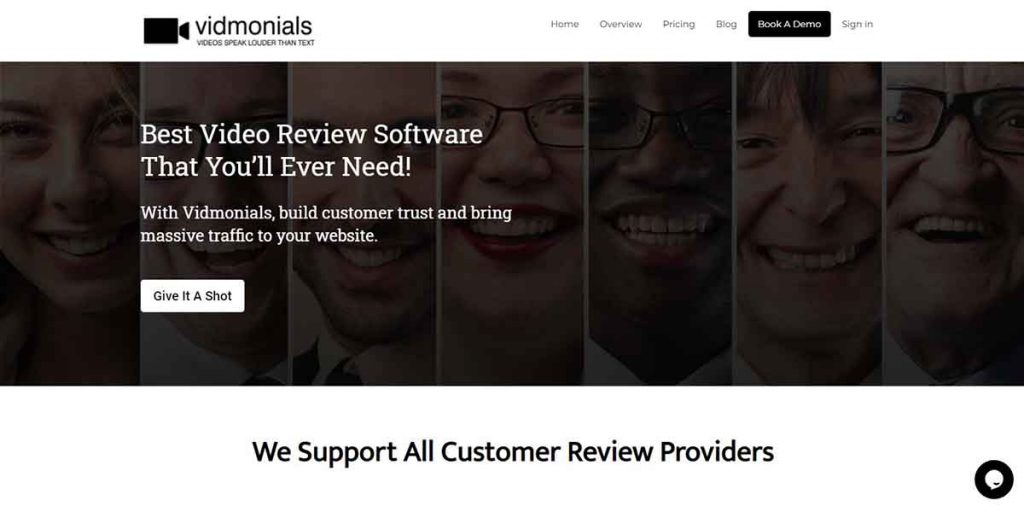 Vidmonials is a new and fast-expanding video testimonial app that helps businesses gather, manage, and share video reviews. The platform aspires to create an environment in which exchanging remote video testimonials will be a norm.
Some of the vital benefits that Vidmonials provides are:
Send Video Testimonial Requests
With a simple click, you may send individual or bulk video review requests to your clients. Your clients may easily record and submit testimonials using Vidmonials' custom QR codes or quick links. Allowing your customers to make client testimonials on their own will benefit you the most.
Easily Manageable Vidmonials Library
All of the videos are saved in the database and can be accessed instantly. You can pick out your desired client video testimonial at any point in time. Furthermore, your teams will have easy access to these videos and will be able to use them for a variety of marketing purposes.
Embeddable Video Widgets
Videos from your clients can be readily integrated on your company's website to increase visitors' faith in it.
Vidmonials users will also have access to the following features.
An extremely responsive web application
An easy-to-use interface
Surveys & Questionnaires
Anti-malware
Strict regulatory adherence
24-hour on-call technical support
Read More: 6 Features of a Best Video Testimonial Service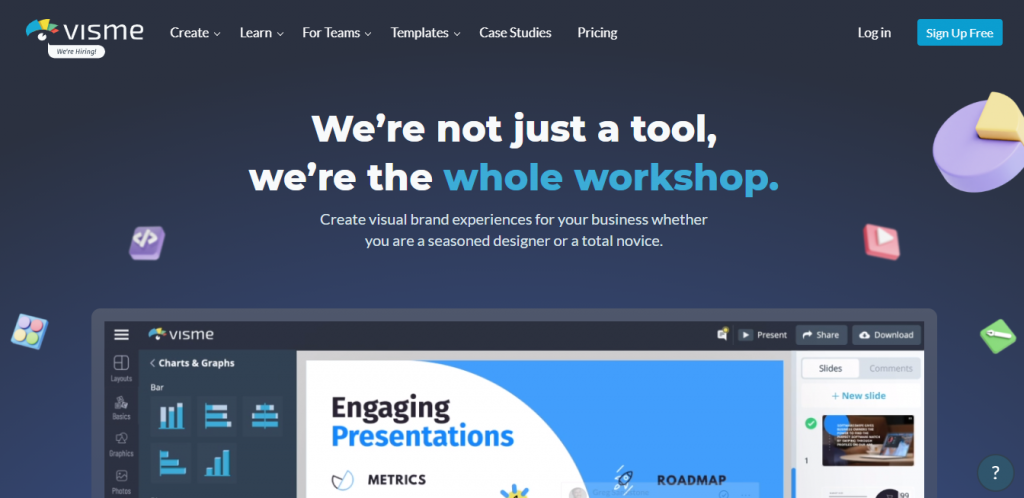 Video reviewer Visme is one of the best video testimonial app(s), as it is easy and interactive to use.
Visme enables you to easily construct high-quality video testimonials, using professionally designed video themes.
Once you've selected all of your preferred design elements, you can enter customer feedback, add your company's branding, and download your final design.
Visme is known for the following features:
Visme assists you in transforming your knowledge into very engaging and effective presentations
Make effective charts and infographics through the drag and drop tools it provides
Create professionally branded documents with ease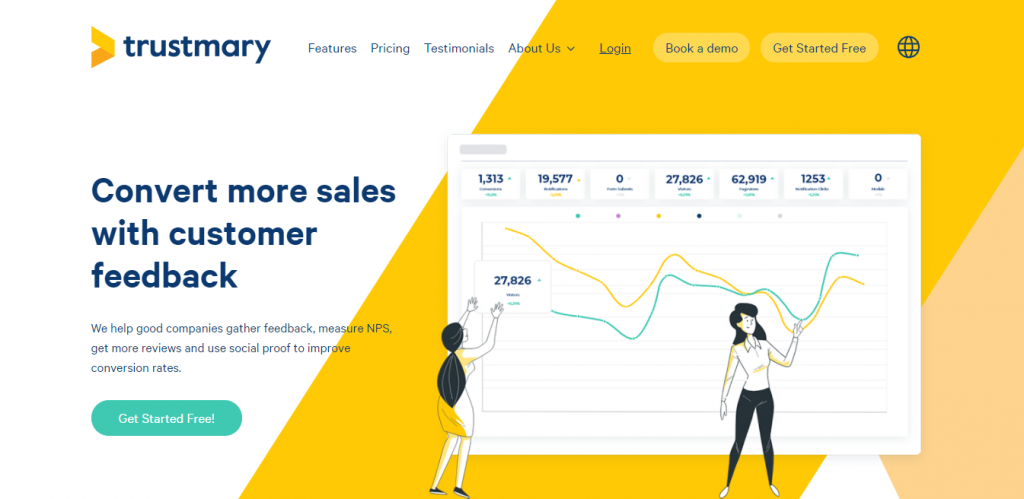 Trustmary assists organisations in gathering customer feedback, calculating NPS, obtaining more reviews, and utilising social proof to boost conversion rates.
Trustmary, however, does not allow clients to record their testimonials, as with Vidmonials. Instead, a team of videographers must call the consumers and set up a time for them to film high-definition client testimonials.
Moreover, Trustmary takes pride in providing comprehensive video review services.
With Trustmary you can generate more traffic on your websites by using quality user-generated content.
Its additional benefits include:
Tracking NPS through feedback
improving conversion rates with customer data
Creating testimonials via feedback.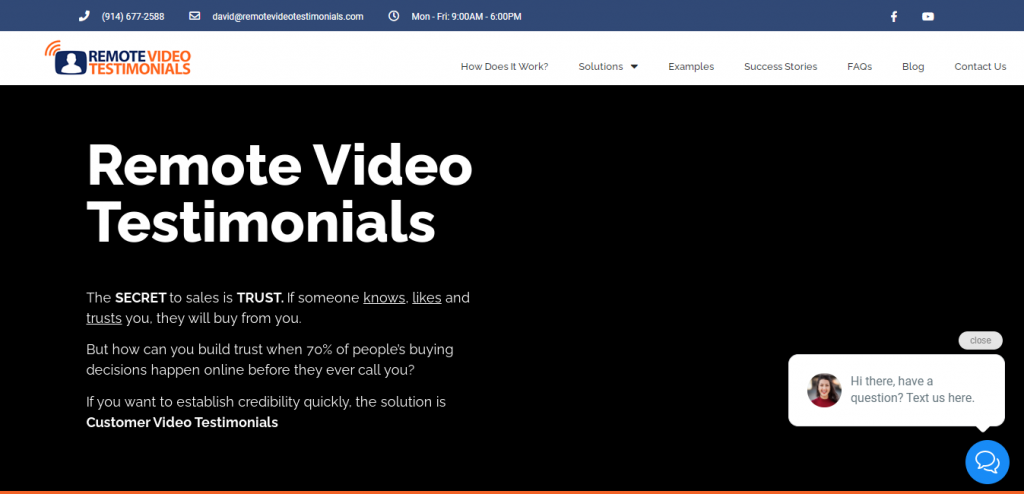 Remote Video Testimonials is a company that focuses on creating video testimonials from afar.
Like Vidmonials, it's a quick, simple, and low-cost approach to create high-quality video testimonials using cellphones, mobile app technology, and remote access to video marketing specialists.
In addition, their remote video review service follows the following protocol:
Online interviews with customers
The task of appointing competent interviewers
High-resolution audio and video recording equipment
Improve the efficacy of your marketing with graphics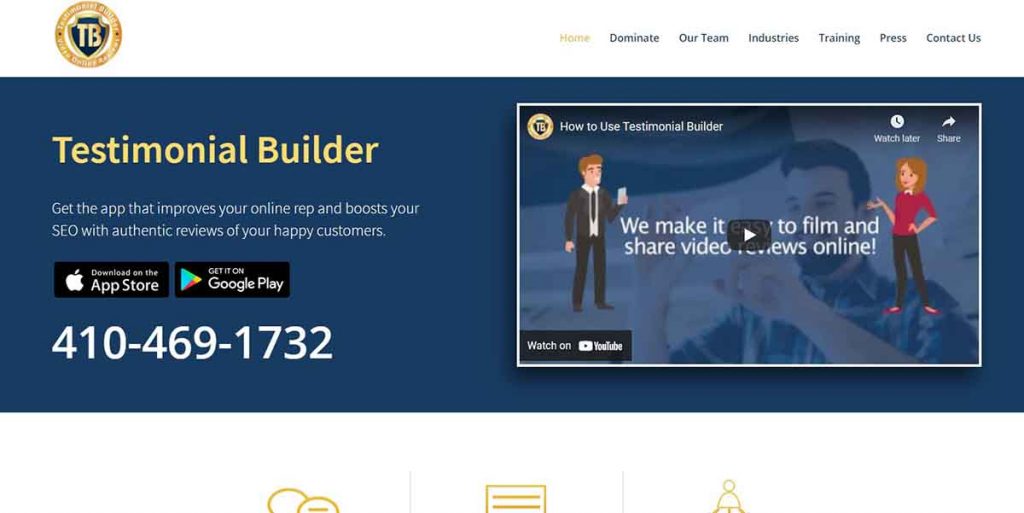 Testimonial Builder is a mobile video testimonial app that helps you improve your SEO and online reputation by collecting genuine customer feedback.
With it, the clients may easily follow step-by-step directions to obtain video reviews filmed for their business.
Moreover, another remarkable feature of this platform is its excellent keyword teleprompter, which assists users in inserting SEO-friendly keywords into their videos.
In addition, some other features include:
Customers would film video testimonials for you.
They'd sign an automated release form that came with the merchandise.
After you've collected the footage, you can upload it to your YouTube channel.
Customers will be able to share the video if you share it with them.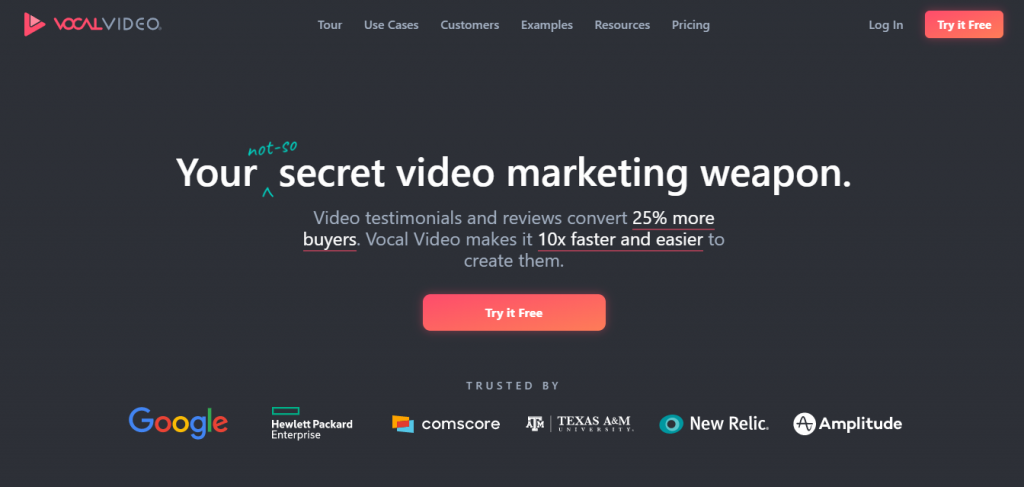 Vocal Video aims to help businesses all over the world improve their video marketing efforts. The platform includes tools for creating personalized video reviews that are simple to use.
Moreover, Vocal Video provides the features of collecting, editing, publishing, and hosting client testimonials.
Additionally, Customers can utilize Vocal Video to share their experiences at any time and from any device.
Furthermore, the platform is extremely user-friendly, ensuring that you and your clients have the greatest possible experience.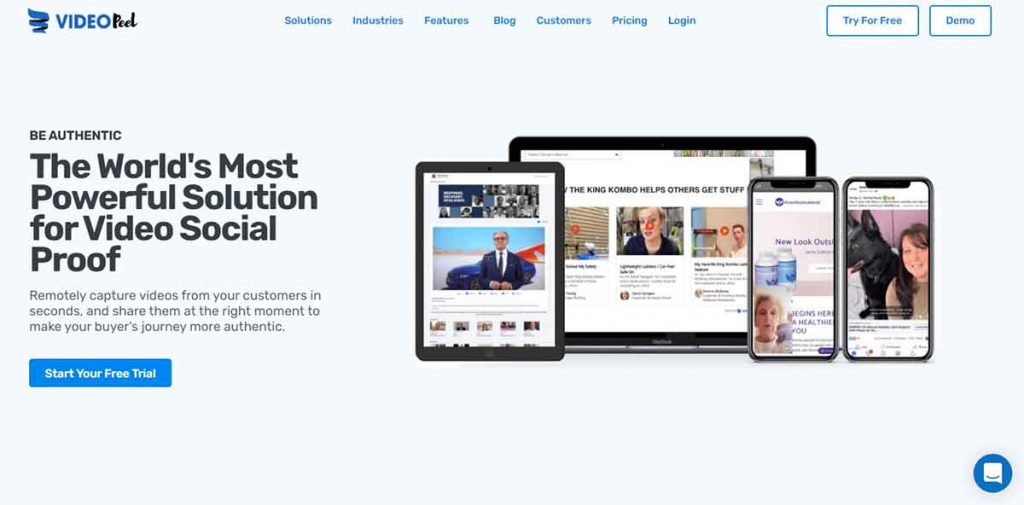 Video Peel specializes in using video-social proof as a solution. The integrated self-service tool from Video Peel makes recording video reviews a breeze.
Besides, it is a reliable platform that safely stores and retrieves video testimonials in a database.
Moreover, you can develop creative and inspiring client testimonials through Video peel to lift your company's online reputation.
Furthermore, its additional features are:
Carousel of video
Integration with Shopify
Picture in Picture with a video
Syndication with Amazon
The video-sharing community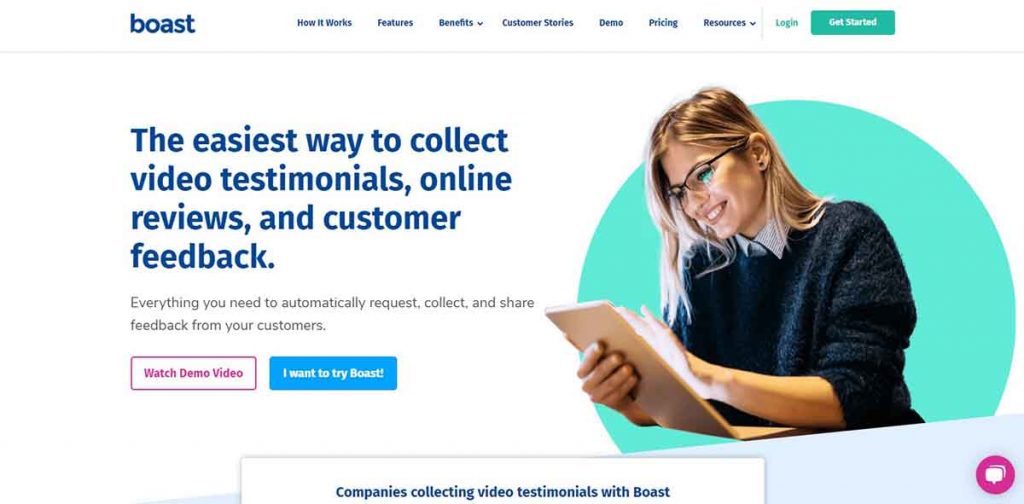 Boast is a video review service that allows your customers to express their gratitude for your business from the comfort of their own computers or smartphones.
You have the option to evaluate and accept the testimonials after they have been received. Furthermore, once you've validated your customer's gratitude, you can instantly express it on your website and social media sites utilizing the Boast display widgets.
Moreover, Boast makes it easier than ever for you and your clients to collect and share client testimonials.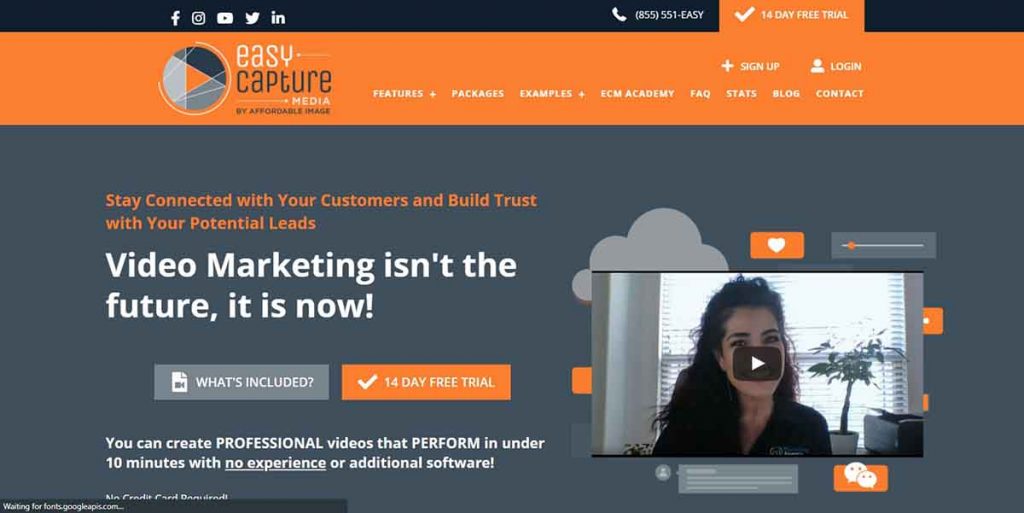 Easy Capture Media allows you endless testimonial video production from your smartphone, tablet, or computer. You don't need any prior experience to make these videos.
However, the platform isn't only for video reviews. Instead, it's a space with a better range of video marketing options.
It can offer you all of the tools, strategies, and approaches you'll need to seem professional and quickly and effortlessly create various types of marketing videos.
Moreover, You can quickly build a library of professionally produced videos that will connect with your customers and help them generate trust in your brand and company.
Conclusion
The number of Testimonial Video Production Companies in USA is booming with each passing day. The trend of taking client testimonials in the form of videos is no longer a novelty, instead, it is a necessity.
In this article, we have covered the 9 best video review services in USA, and almost all of them are highly competitive with each other when it comes to a side-by-side comparison.
However, if you are looking for an ideal platform that could save your money, time, and effort, Vidmonials can be just the perfect option at the moment. That is so because its super user-friendly functionality and features make it one of the top remote video testimonial tools.
Anyhow, if you want to learn more about the virtues of Vidmonials, here is a link for that.