Best Screen Recording Software
Don't Feel Like Showing Your Face? Show Your Screen!
Vidmonials provides its users with one of the best screen recorders that allow them to easily record and share multi-purpose screen recordings.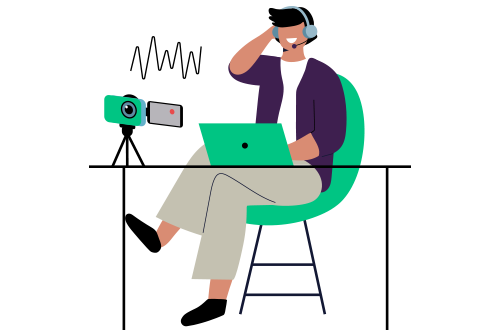 How Can You Use Screen Recording Feature?
With this feature of Vidmonials, you can easily record your computer screen for video demos, including video lessons, presentation recording, training videos, and even product/service queries.
Key Features Of Vidmonials Screen Recorder
Vidmonials, with its super convenient online screen recorder, allows its users to create impactful tutorials, demos, training videos, and much more with just a single click.