When searching for a customer review software, it might be a challenge to find the best solution. To keep your audience's attention, the software you use should give content that isn't overly flashy.
Moreover, a set of tactics that is not outdated is the perfect one.
When it comes to marketing, striking the right balance is all about selecting the ideal tool. It also needs to deliver results in the end.
Customer review software has been in use for years in the field of marketing.
The video testimonials are more effective thanks to innovative ways. It is difficult to deny that they are potent marketing tools.
In addition, client testimonials can be utilized in various ways, but customer review software is excellent for bringing customer testimonials to the forefront.
Here are the top 10 customer review service platforms in the UK for 2021:
1- Vidmonials – Customer Review Software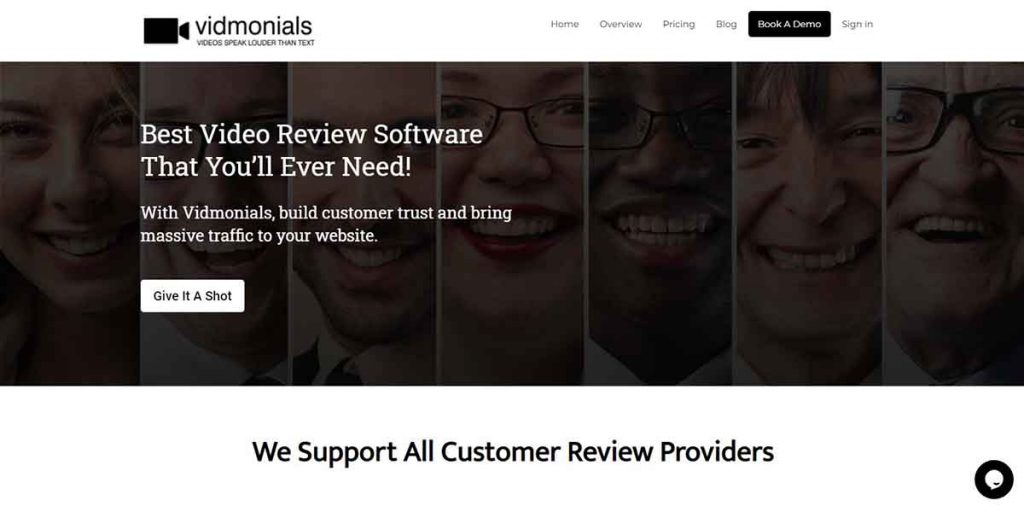 Vidmonials is a new and fast-expanding video testimonial management and distribution platform that assists companies with their video review collections. It's mission is to create a community where distant video testimonials will be the norm.
Vidmonoials offers several key benefits, such as:
Send video Testimonial Requests
With a simple click, you can submit either individual or bulk video review requests to your clients.
Vidmonials allows your clients to share testimonials in a few clicks, as well as have them recorded and sent automatically. Allow your clientele to record testimonials by themselves, which will best serve your interests.
Easy-to-Manage Vidmonials Library
All videos are maintained in the database for quick retrieval. You can watch any video you like by scrolling down.
Your teams can get access to these videos, which they can use for various marketing purposes.
Embeddable Video Widgets
Embedding client videos on your company website increases users' trust in your site.
Vidmonials users will additionally have access to the following features.
An easy-to-use interface
Surveys & Questionnaires
Anti-malware
a strict regulatory adherence
24-hour on-call technical support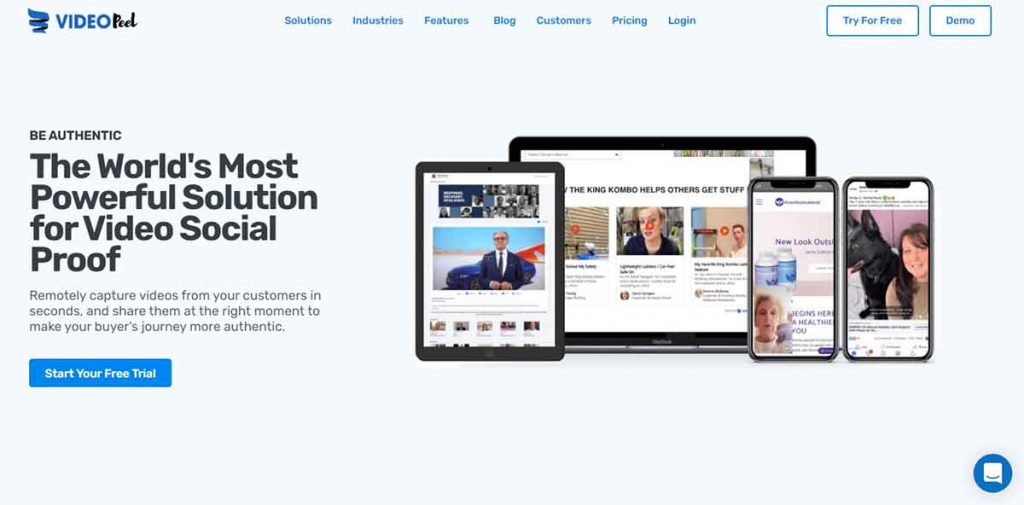 Video Peel specializes in offering video-social proof as a solution. A self-service video review recording system is integrated into Video Peel's offerings.
Video Peel provides the following advantages:
Share testimonials from customers.
On-the-go video reviews
Creative and inspiring video testimonials.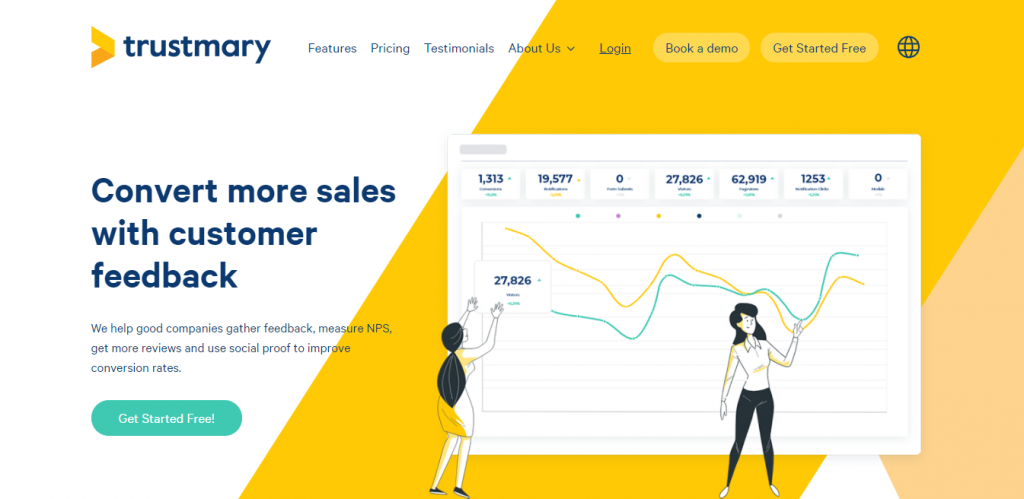 Trustmarry also supplies businesses with access to quality video testimonials.
The website boasts that it provides an all-inclusive video-review service. Small and medium firms can control multiple processes, including
Using feedback to create testimonials (including videos).
Using customer data to improve conversion rates
Obtaining feedback to track NPS
However, Trustmarry doesn't let customers film their testimonials, unlike Vidmonials.
Moreover, to obtain video testimonials, a team of videographers must make an appointment with the consumers and ask whether they would like to provide a testimonial.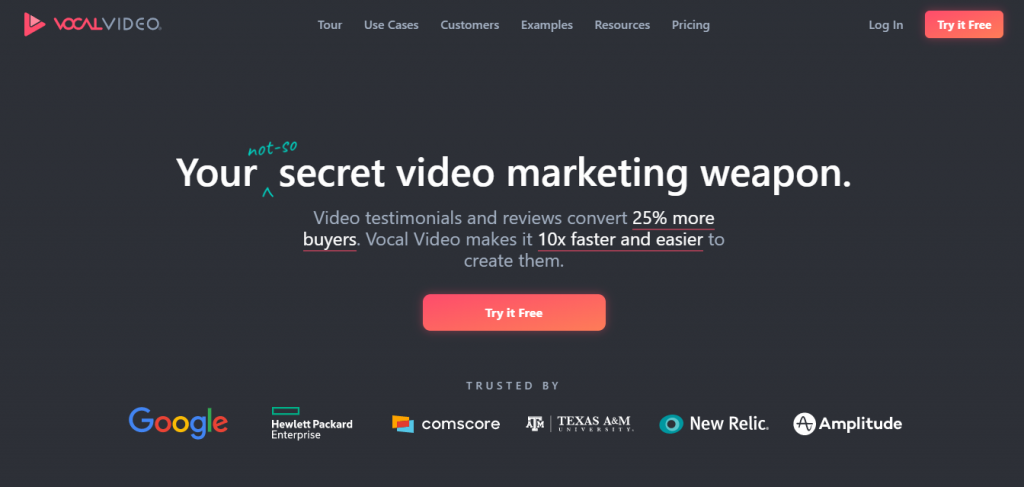 Vocal Video is created to make video marketing easier for organizations all around the world. Video review creation tools can be made easier using the platform.
In addition, Vocal Video is a comprehensive resource that can help with:
Save, store, and keep your video information
A great tool for video critiques
Developing and modifying marketing videos
Video testimonials can be shared on the internet.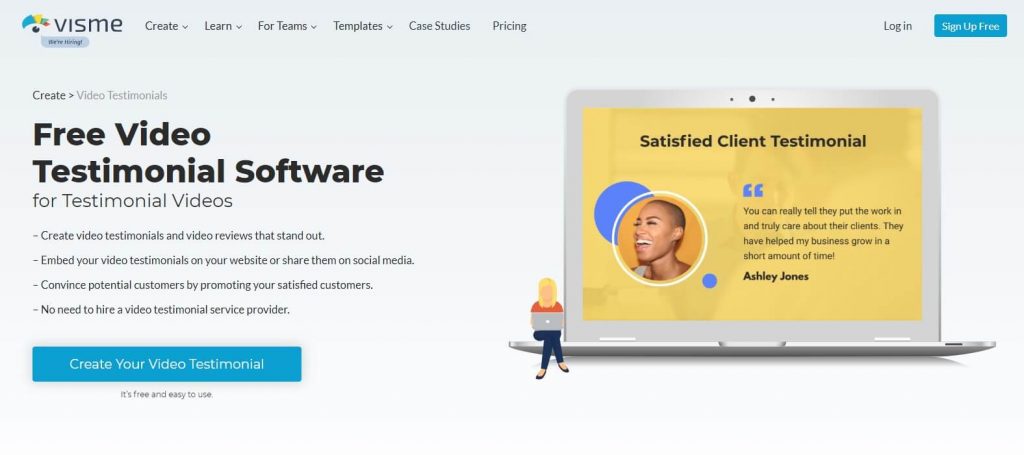 Visme, which is another great video review software option, fits into the "best video review software" category due to its interactivity and ease of use.
You may build excellent video testimonials by using Visme's professionally created video themes.
You can input client feedback, add your company's branding, and download your finished design after selecting all of your preferred design ingredients.
Visme's defining features include:
Videotaping of client testimonials
Customer videos making use of professional editing software
Encouraging customers to create video testimonials for their company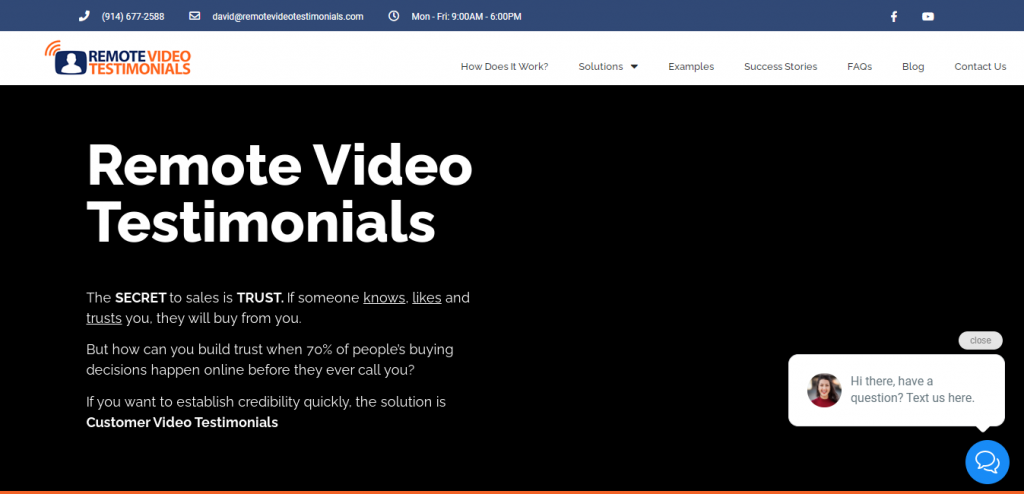 Remote Video Testimonials is a company that produces video testimonials via teleconferencing.
A similar approach to Vidmonials, it allows for video testimonials to be created with cell phones, remote access to video marketing specialists, and video app technology.
In addition, your remote video review service follows the following procedure:
Interviews with reviewers online
Appointing professional interviewers for the task
Skilled editors to get most of your recorded videos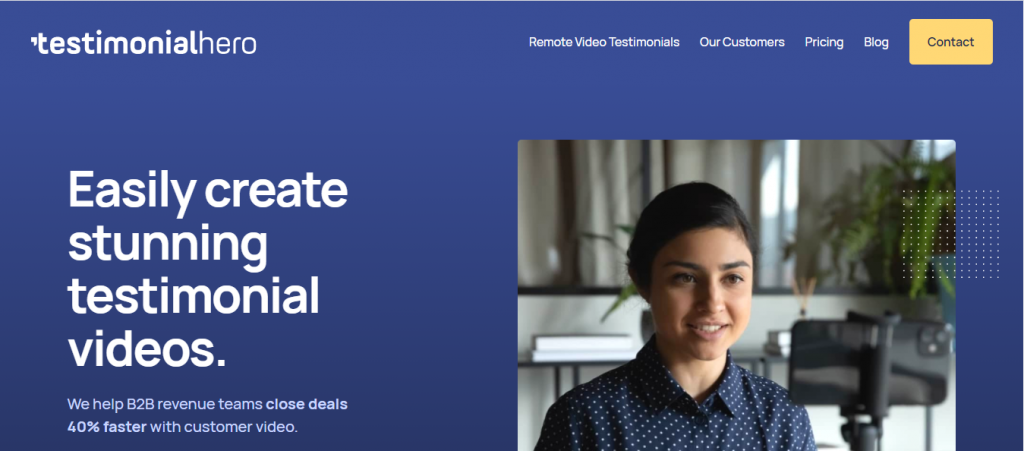 Testimonial Hero is a company of customer testimonial video specialists. It provides video testimonial services for the vast majority of B2B service firms throughout the world.
The service is available remotely if desired. Testimonial Hero permits their customers' customers to create and deliver testimonial videos concerning their experience with the product or service.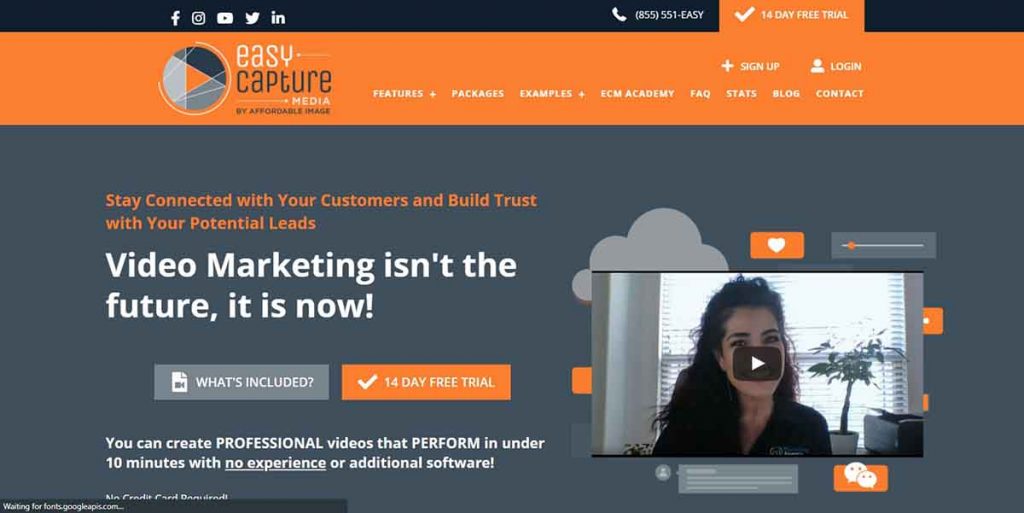 Unlimited videos can be made using Easy Capture Media on your mobile phone, tablet, or computer. Making these videos is possible without any previous experience.
The system, however, is not solely video review focused. Instead, it is a video marketing space with a wider range of possibilities.
This kit offers you all the equipment, tricks, and advice you need to appear professional and make a variety of videos in no time flat!
It's easy to build a library of custom-made videos that appeal to your customers and builds brand confidence.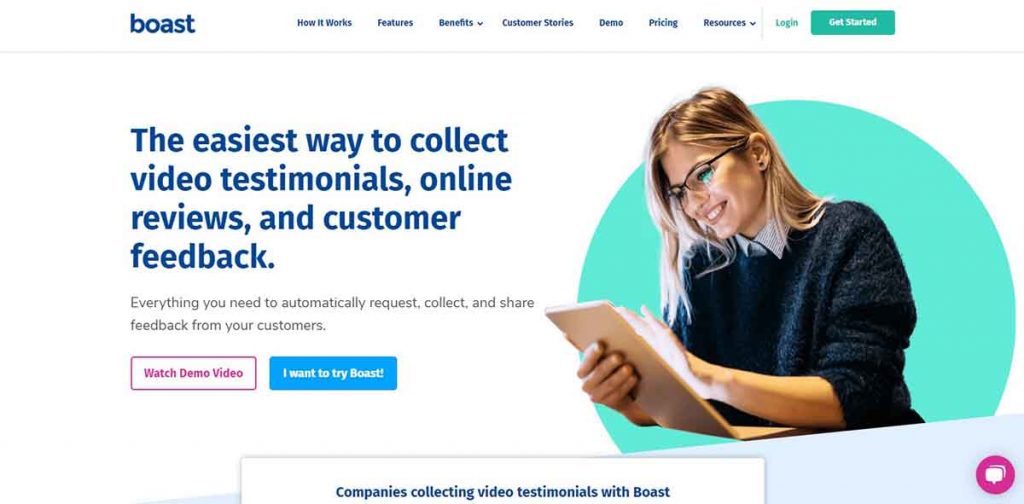 Boast is a comprehensive online tool that provides video testimonials, comments, and reviews, all of which are delivered to you instantly.
After you've received the testimonies, you'll be able to review and accept them. Furthermore, Boast Display Widgets enable you to publicly express your customers' gratitude on your website and social media channels after you've confirmed their purchase.
Boast helps you and your clients to create video testimonials a snap with their online community.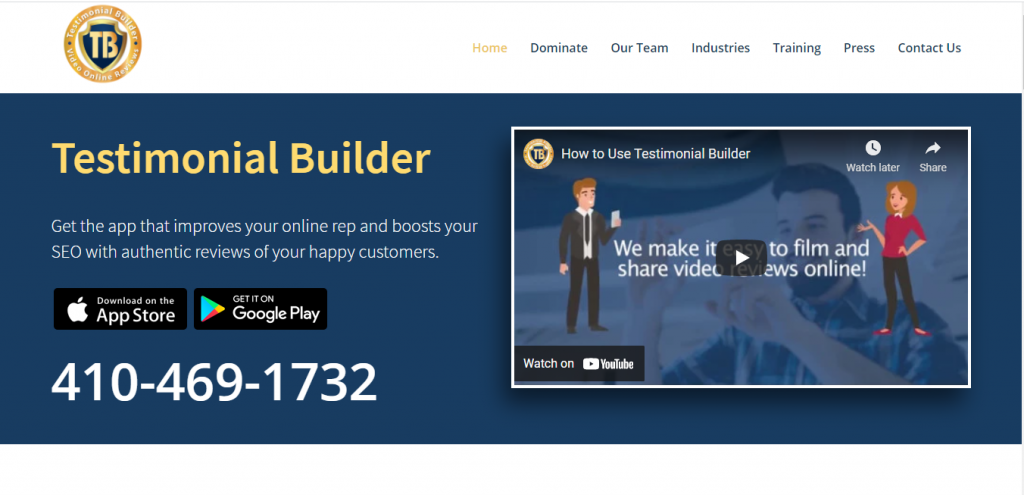 Testimonial Builder is a software program that serves as a mobile video testimonial tool to help enhance your online reputation by giving real customer testimonials.
It is easy for clients to follow video review creation steps, so that video reviews may be made for their company.
Conclusion
So this was all about the top customer review software platforms for engaging, attracting, and keeping visitors. Even so, each of the solutions we've discussed has its own special edge over the others.
But, your requirements and your financial constraints will heavily affect your alternatives.
Video testimonial platforms, such as Vidmonials, may be an ideal answer for saving time, effort, and money if you're seeking a means to do that.
As a result, it is one of the most automated methods for collecting client testimonials, which means that you and your clients spend less time on the process.
Also, check out Vidmonials right now to find out more: https://www.vidmonials.com/book-a-demo/