Follow the steps For Beginners To Make Online Recording Video On Computer
What is Online Recording Video?
Using a browser-based video recorder, you may capture videos right from your web browser. You can record video if you have a supported browser on your phone, tablet, or desktop computer.
Playback and saving of videos to your phone, tablet, or desktop computer are possible using multiple file-formats files. Small file size doesn't have to mean poor video or audio quality. Additionally, the format is exceptionally portable, allowing it to be viewed and heard virtually anywhere.
There are no data transmissions when using an online video recorder, and your recorded video never leaves your device.
Some of the most frequent sorts of videos you can make include:
Videos that focus solely on one subject matter are known as micro-videos.
There is little doubt that tutorial videos, often known as "how-to" videos, are the preferred technique for imparting information by showing a procedure step by step.
Employees' job abilities can be improved with training videos, which often feature footage of real individuals.
The goal of an explainer video is to convey an idea or product in an engaging and visually stimulating manner. As a rule, they're short and straightforward, making it easier to grasp complex concepts.
A lecture or presentation that has been recorded can be listened to or re-watched at a later time by those who missed it in person. These films are more in-depth and need a more significant time commitment from your viewers than tutorials.
Screencasts are short, casual videos made up primarily of screen recordings to demonstrate how to do something or provide information.
There are a variety of names for videos, but their purpose remains the same.
An instructional video, unlike other forms of video, instructs. You don't want your videos to be boring, but you also want your viewers to understand and absorb what you are trying to teach them through your films' content and delivery.
Mistakes People Make When Online Recording Videos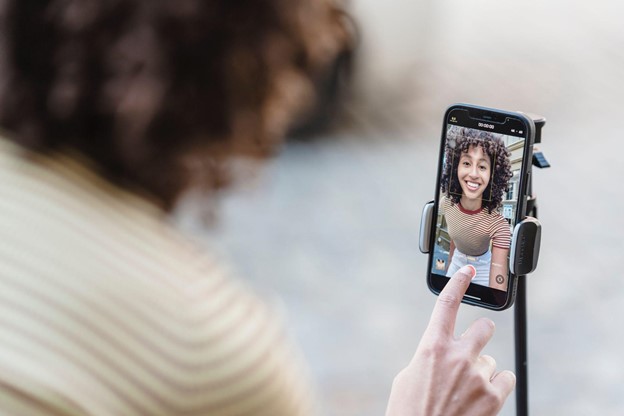 There are a few frequent blunders that individuals make when producing online videos. The following are a few things to avoid:
Mistake: One – A lack of familiarity with your intended audience
To create a helpful video for your audience, you must first learn about them. Important decisions about your videos will be guided by understanding the people you aim to help.
The more you know about your audience, the better your video will be because you'll know their challenges, motivations for viewing, and what they enjoy and dislike about your video.
We'll cover other techniques for learning about your target audience in the following sections.
Mistake: Two – Aiming for perfection in your video
Too many individuals are concerned about making their online recording videos perfect. Keep in mind that perfection is merely an illusion.
Perfectionism can stifle the creative process and make it difficult to get started in the first place.
Think about what you're trying to accomplish while making a video.
Mistake: Three – Being too concerned with a specific piece of equipment.
There are many things to keep in mind when it comes to creating high-quality videos, and it's easy to get overwhelmed.
While it's fun to have the latest and best gear, you don't need it. Learn the basics first, then update your equipment.
We'll show you the equipment we use to make fantastic videos later in this guide to show you that you don't need pricey equipment to generate great videos.
Best Online Video Recording Software
Finding the perfect tool to capture your screen and edit your films can be difficult if you've never shot a video before. There are numerous solutions available to you.
We recommend Vidmonials as a screen capture and video recording tool because it's easy to use and doesn't require any special video editing abilities.
Making any video is a breeze with Vidmonials. In addition, we provide a plethora of other useful tools and storage options to help you get started. Sign up for a free Vidmonials trial and get started right away!
When it comes to creating a successful online video recording, preparation and forethought are vital components. The effectiveness of your video relies heavily on the time and effort you put in upfront to plan it.
Steps for beginners to make online recording video on computer
Step 1: Determine who your audience is and learn about them.
Step 2: Create a storyboard and a script for your film.
Step 3: Make a recording of yourself narrating.
Step 4: Make a screen recording or video capture.
Step 5: Make the video edits.
Step 6: Include an intro video.
Step 7: Share your video with the world!
Step 1: Decide who you want to reach and get to know them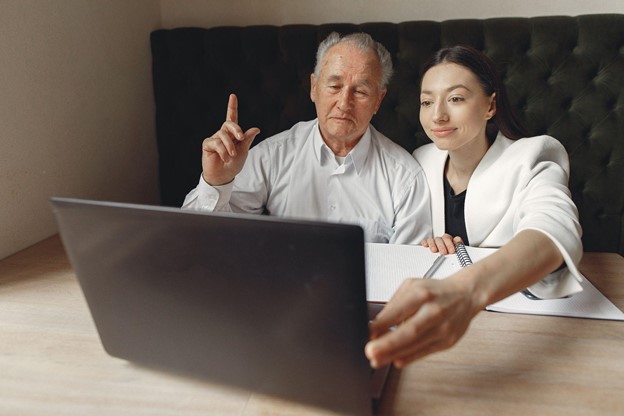 Before you even begin online recording videos, you need to know your audience and comprehend why they require your services.
The best way to improve your products and services is by listening to what your consumers have to say about them.
When teaching a class, find out what your pupils expect to learn or improve upon.
Do you have a new employee to train? Ask yourself what questions they might have and what information they need to succeed before you begin the interview.
Next, use this knowledge to select tutorial subjects that will benefit the most significant number of individuals.
Step 2: Set up a storyboard and write a story.
A storyboard is an excellent way to outline and illustrate what you want to show while online recording videos.
Preparing a storyboard ahead of time will help you create a transparent, concise, and fascinating instructional film for your viewers.
However, you don't necessarily need to be an artist to create a beautiful piece of art. A simple storyboard is all you need.
Step 3: Record Narration
It's time to begin recording the narration. In Vidmonials, you'll find a handy audio recording capability built right in. Still, there are ways to improve your voiceover and narration recordings.
Get your hands on the most outstanding microphone you can get your hands on. Even a primary microphone (such as the one attached to your headphones) is superior to the one built into your computer in terms of sound quality.
Remember, no sound, no video!
Step 4: Make a video of yourself
In some cases, you may need an online recording video of a process on your computer screen or illustrate something in the real world.
Go for it and record it.
Step 5: Edit Video
Most people believe they must be a professional video editor to generate a good-looking online recording video. However, you don't need expensive editing software or much experience to get started.
You can remove mistakes in Vidmonials by selecting them with the playhead and then pressing the cut button. To remove the unwanted video from the end of a recording, drag it toward the beginning of the tape.
Step 6: Include a video as a welcome message
Introduce your topic using a video, but don't go overboard. Get to the point right away in your opener.
Your video's audience is looking forward to getting to the meat of what you have to say. They're just interested in what you promised to teach them and nothing else.
Step 7: Share your video
Finally, consider how and where you'll distribute your video. There are a wide variety of video-hosting alternatives available nowadays.
Before releasing your video to the public, show it to select friends and family members for comments. This advice helps to ensure the clarity of your message and the achievement of your objectives in your film.
Now what?
Even if you're a seasoned video producer, you've mastered some essential tools and techniques for creating compelling videos.
Start by sharing this guide and signing up for Vidmonials free trial.