An online video capture platform or remote video recording software is used to create a video recording of what is presented on the computer screens in real-time. Valid for various purposes, including virtual training, demonstrations, tutorials, and presentations.
This post will highlight the need for an online video capture platform, and we'll cover that and more in this article. We will explain how to use it properly.
More so, we'll also answer frequently asked questions, compare the finest online video capture platforms and give a complete evaluation before concluding with our verdict.
The following are some helpful considerations for determining the requirements:
Enhance your ability to communicate:
Capturing a presentation and distributing it more quickly improves communication with clients in other countries.
Developing instructional materials:
It aids in creating tutorials that improve training efficiency and enliven the classroom experience.
Getting a better grasp on the subject:
It helps technicians and IT specialists understand when and how the mistake occurs without spending a lot of time.
Keeping valuable things:
Having a safe place to store essential items that you might need in the future comes in handy.
Customers: Help them out.
It assists clients in a variety of ways. Whenever they're in a bind, you can help them out by sending them a recorded message.
For Cooperation:
As a result, it is easier to collaborate with colleagues via video when traveling to the exact location is impossible.
Current State of the Market
According to Grand View Research, from 2021 to 2028, the global online video platform market is predicted to increase at a CAGR of 18.4%, reaching $6.13 billion.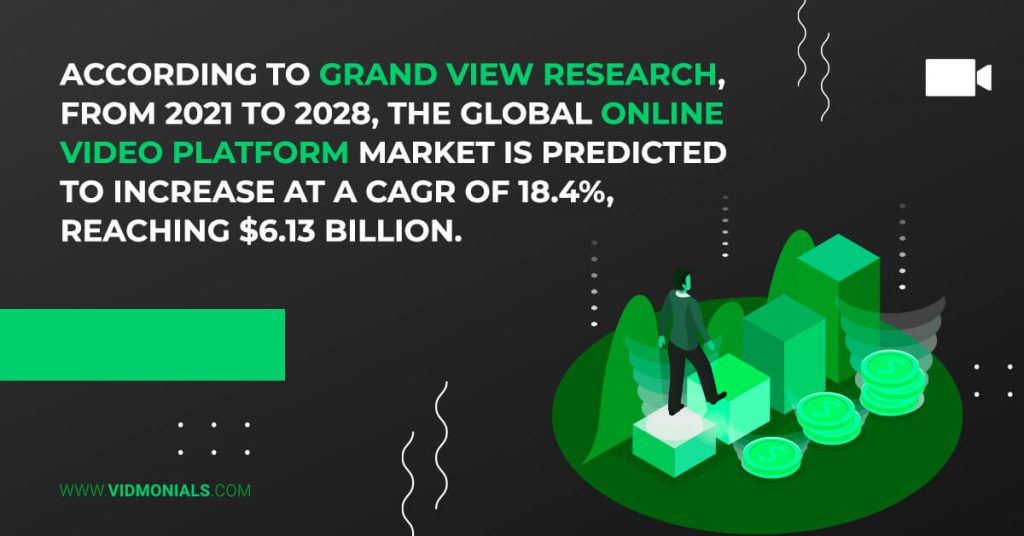 Expert Opinion:
You need to consider two things while deciding on the best online video capture platform for your needs. As a second step, you'll want to make sure that the basic capabilities like webcam overlay, an option to pick whole or portion of the screen for recording, an opportunity to add annotation option and subtitles and transcription, multiple file format support, and editing tools are available.
How to Use an Online Video Capture Platform FAQ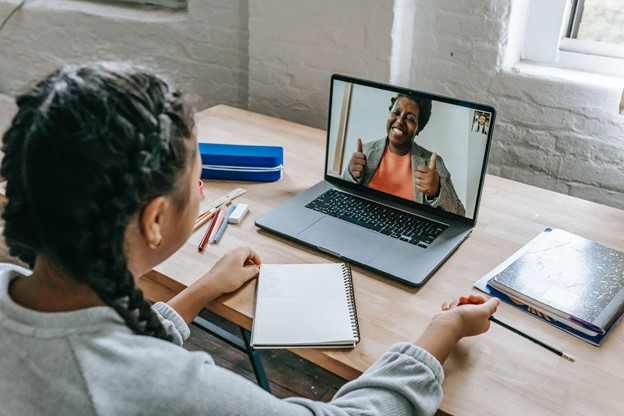 1. Which online video capture platform do you recommend?
Answer:
Online video capture platforms include:-
Vidmonials
Bandicam
Snagit
Clipchamp
Camtasia
2. Is it safe to capture a user's screen?
Answer:
The licensing of the recorder is an important consideration. Since the majority of these programs come with a feature that protects their users' content and does not allow access to any third parties, they are generally considered safe.
3. What is an online video capture platform?
Answer:
It allows you to record everything happening on any screen or desktop and turn it into a movie. In addition to screen recording, an online screen recorder offers a variety of additional capabilities.
Editing tools, webcam overlays, screen recordings, annotations, and effects are a few examples.
4. When using a laptop, is it possible to capture a live stream?
Answer:
An actual live broadcast can be recorded with our laptop, so that's an option. To get started, follow these five simple instructions:-
You'll need a screen recorder to do this (like Vidmonials or Snagit).
Make the necessary adjustments to the recording equipment.
Decide on the recording location.
Select the option to record.
Make a copy and then a new upload.
Hybrid workspaces require a vital feature like Vidmonials, allowing users to record their screens and take screenshots. It offers services for Mac, Windows, iOS, and Android users. It may be opened and shared from any location, whether at home or work. It aids in teamwork, code evaluations using a play button, etc.
Features:
Making videos together as a team has been a great way to collaborate.
Adding links, sketching tools, adding comments and emojis, and more are all examples of design features.
Video messaging is a great way to stay in touch with customers.
Calls-to-action, engagement statistics, and other tools are part of a marketing strategy.
It aids in the coordination of teams, sales, engineering, design, marketing, product management, and customer support.
Verdict:
There are many features in Vidmonials that make it an excellent choice for Chrome users who want to record videos more expressively and efficiently.
Read: Why Vidmonials Is The Best Online Video Platform?
Conclusion
We learned about the significance of an online video recording platform or remote video recording software through our breakdown. There are various online video recording platforms available, each with a different set of features and price points. Some, like Vidmonials, CamStudio, Appwersoft, and others, even offer their free services.
With a wide range of tools and services all in one place, Vidmonials is an excellent online video capture platform. If you want to learn more about Vidmonials, visit Vidmonials.com and schedule a free trial.
Also, let us know what you think of our articles in the space below by leaving a comment.