One approach to effectively utilize the experiences of delighted customers to help you sell to new consumers is to use remote video testimonials in your marketing and sales campaigns.
9 out of 10 individuals place more trust in what a customer has to say about a business than in what the firm itself has to say.
More so, it also applies to enterprises operating in the B2B marketplace.
Professionals don't want to waste time with subpar work. Therefore, they only employ other experts' words.
Moreover, they are interested in inside information, so they don't trust what a corporation says about itself.
Word of mouth referrals is an important consideration when a firm makes a software or service purchase.
In terms of linking your existing customers with your potential customers, remote video testimonials function similarly.
But recording a remote video testimonial to show potential clients how you can help address their company's pain points is not that easy.
How Remote Video Testimonials Help Customers to Get Best Conversion
In this post, you will find out the two important reasons how remote video testimonials help customers to get the best conversions.
Let's get started.
1. Remote Video Testimonial helps continue Building Trust and Establishing Industrial Authority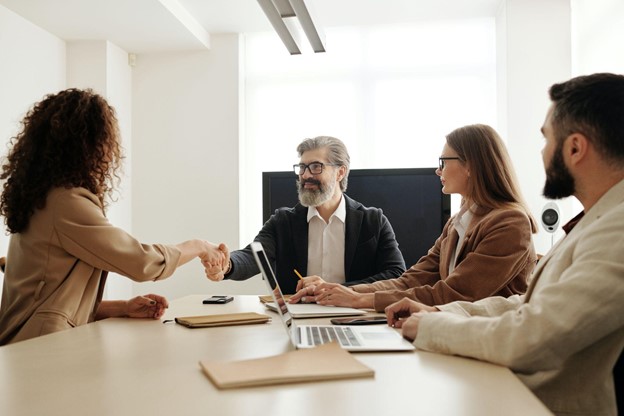 If someone praises a company, possibilities are that it is successful, or they wouldn't be getting praise like that. We, the human species, are always pulled to success.
"Jumping on the bandwagon" is something you've probably heard about before. It's where people come together to participate in something because others are also doing so.
The cool kids are doing that. Our drive to be correct is our motivation. We need to be included. And this is a great attraction.
As previously mentioned, whether a product is popular is still relevant, but today's consumers increasingly seek to connect themselves with trusted brands that share their underlying beliefs.
A study indicated that approximately 75% of the world's population will continue to purchase brands they trust, even if a new, prevailing brand enters the market.
For a corporation, to get a consumer to not only rave about their brand but to also speak positively about it on video testimonials signifies that the customer is most likely a devoted one.
A loyal customer is generally a repeat customer, and a prospect seeing this can believe you're a reliable brand to do business with or buy from.
The results of a survey revealed that 92% of individuals trust peer recommendations. I suspect that it shouldn't be too much of a surprise, as the vast majority of people put their faith in the opinion of individuals they know.
According to that same study, 70% of the people who were surveyed trusted suggestions even if they came from someone they didn't know, which suggests celebrities are not required to turn customers into fans.
Not only do satisfied customers represent the bulk of your client base, but every consumer has the potential to become a vocal advocate of your brand, whether or not they were truly satisfied with your service.
But it's still crucial to have a well-thought-out plan in place before sending someone on-camera. When watching a video testimonial, ask yourself this question: "Would you buy a car from this person?"
Getting a seasoned professional to create your remote video testimonial is crucial. For instance, you can use the services of Vidmonials.
It will further work if the on-camera individual appears and feels genuine. They will make the viewer believe in their message. The trustworthiness of the individual giving the testimony applies to your brand as well.
Show your customers: real-life customers, via remote video testimonials who had a fortunate experience with your brand, to set their minds at ease about trust and transparency.
Read More: 6 Ways You Can Use Video Testimonials Service For Marketing
2. Remote Video Testimonial Helps Continue to Maintain Positive Relationships with Existing Clients
To put it in perspective, it's reasonable to assume that everyone does not want to go on-camera, do a survey, or even give a review.
Yet, it is generally acknowledged as a positive when someone is interested in including your perspective on an issue.
If a corporation wants you to be a part of a remote video testimonial, it indicates that they believe you have achieved success on your own.
Additionally, their ultimate goal is to showcase how they aided you, but it additionally indicates that they are familiar enough with your achievements to wish to feature you as a brand ambassador on their website.
Being transparent about who you are will help you establish relationships with your clientele.
You're offering a one-way deal to both of them. Let's draw attention to your achievements and bring your company/products/services to the attention of our clients by having you talk positively about how we aided you in attaining success.
An additional benefit of requiring clients to appear in a remote video testimonial is that it indicates that you appreciate their business and their connection and that you're dedicated to always providing exceptional service.
3. Remote Video Testimonial Adds a Personal and Engaging Touch to Your Landing Page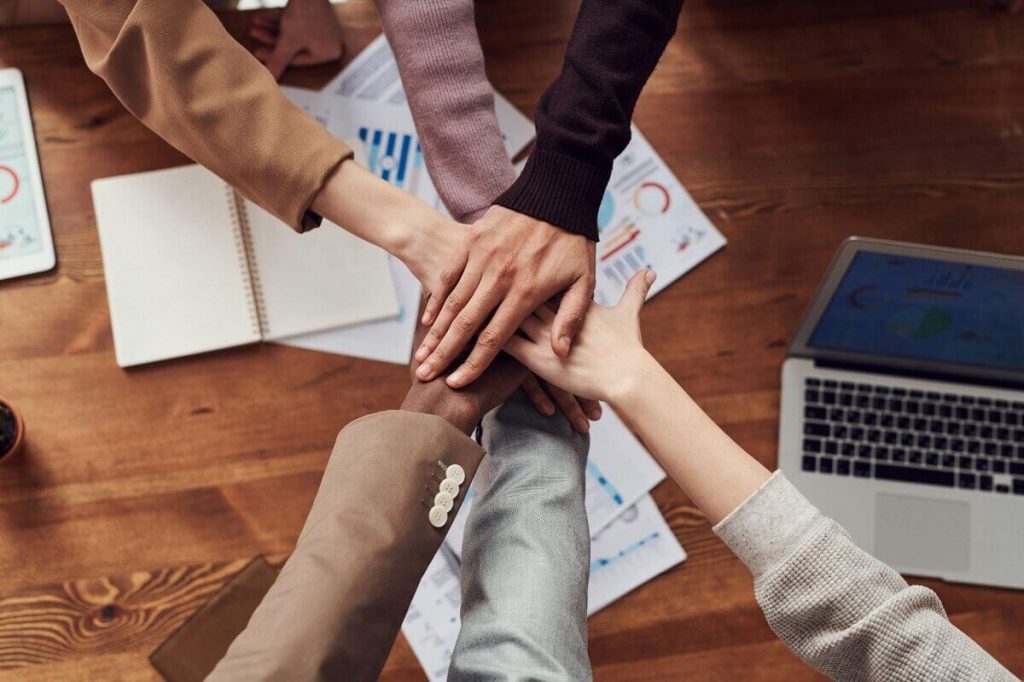 Prospective clients' purchasing decisions can be swayed by remote testimonial videos featuring the faces of your satisfied customers set to relatable speech and music.
Emotions are sparked, and a shared experience is created, all of which serve to distinguish, humanize, and ultimately legitimize your company.
Three days later, your leads will remember 65% of what they watched, compared to 10% who merely heard it.
On the other hand, text-based testimonials' effectiveness depends on the careful selection of words, punctuation, and visual cues like smiley faces and hearts. Before taking any meaningful action, the reader must engage with multiple testimonials.
Furthermore, it is far simpler to fabricate text-based testimonials. Many B2B customers know that the seller's marketing department creates text-based testimonials.
Even if the highlighted customer approves of them, marketing teams usually generate testimonials on their own. Because of this, written testimonials no longer carry the same weight they once did with today's knowledgeable B2B purchasers.
However, a two-minute video might not seem enough time to offer your business a human touch. But according to Forrester, a single minute of video is equivalent to 1.8 million words.
For potential customers, it's about more than simply what they can hear your client saying.
Their genuine delight and enthusiasm as they sing your praises, as well as any artistic cutaways or other special effects, will do wonders for building confidence and social proof.
Combined, these elements make for a marketing and sales video with significant bite.
4. The Persuasive Power of Remote Video Testimonials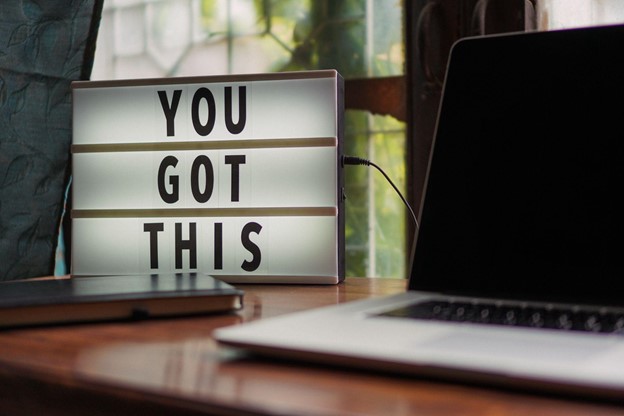 We are psychologically and neurologically impacted by the stories we hear. The effectiveness of video testimonials as marketing content stems from the fact that they follow the tried-and-true "before and after" story arc, which is at the heart of any good customer story.
Dr. Uri Hasson and his team at Princeton University recorded the brain activity of a speaker as they recounted their life story and of a listener, as they sat in silence and took it all in.
Similar patterns of brain activity were observed in many regions of both groups – also known as neural coupling.
Simply put, storytelling strengthens connections between brain regions. It facilitates comprehension of the speaker's message and increases the likelihood of the receiver accepting that message at face value.
As opposed to generalized testimonials, remote video testimonials highlight a single customer's experience. Taking a narrative approach is a powerful way to connect with your target audience on an emotional level, which in turn increases the likelihood of a purchase.
When a potential customer watches a video testimonial that mirrors their personality type or "persona match," the effect multiplies. The persuasive power of customer narrative is increased when it involves a firm or industry similar to the target audience and a problem similar to that of the target audience.
For this reason, we usually advise our clients to begin by identifying their ideal customers. The next step is to devise a plan to ensure that each of these target audiences is represented in at least one video testimonial. In a marketing or sales environment, these are useful when the prospect and the product or service are a good fit for one another.
Conclusion – Combining Remote Video Testimonial into Your Overall Strategy is in Turn a Good Strategy
A remote video testimonials is a tried and tested strategy for increasing consumer interaction, generating trust, and increasing brand awareness.
Customers are at the apex of a brand's success due to the influence of internet reviews, both good and bad.
The benefit of using remote video testimonials is that they allow your organization to take control of the story again and put your best foot forward. Statistically, video continues to be the favorite marketing technique for all demographics.
Not sure whether to ask clients to be part of a remote video testimonial? Don't worry. We're here to help.
Let's connect at Vidmonials and create remote video testimonials you will be happy to use to convert new consumers.